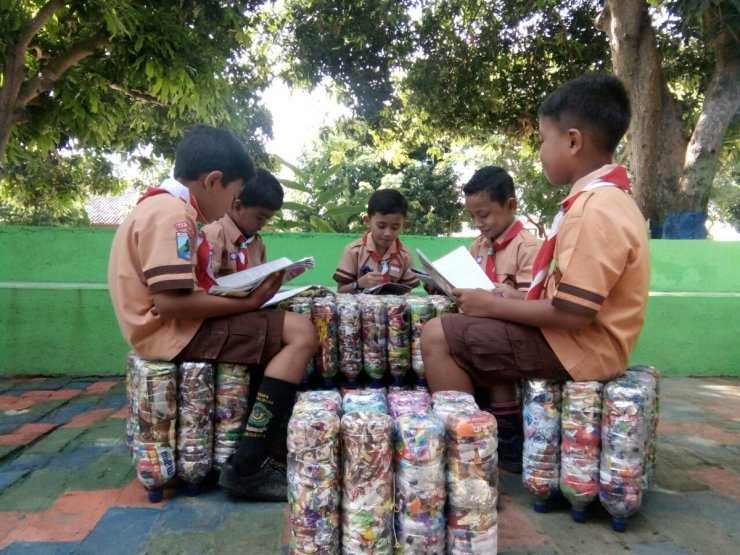 Raise your hand if you still use plastic bags or other plastic-based items! You're probably aware that plastic waste has a negative impact on the environment. According to data from Indonesia's Central Statistics Agency (BPS), the country generates 64 million tons of plastic waste each year, with 3.2 million tons ending up in the water. To date, numerous efforts have been undertaken to address the problem of plastic waste, ranging from government restrictions prohibiting the use of plastic bags to 3R (reduce, reuse, recycle) initiatives and environmental clean-up actions by various groups and institutions. Among these many efforts, what have you done to help overcome the plastic problem?
This time, EcoNusa will share a method or innovation for handling plastic waste that you may use too, namely, making ecobricks from your plastic waste collection. Are you curious about ecobricks and how to make them? Let's have a look in this article to find out!
What are Ecobricks?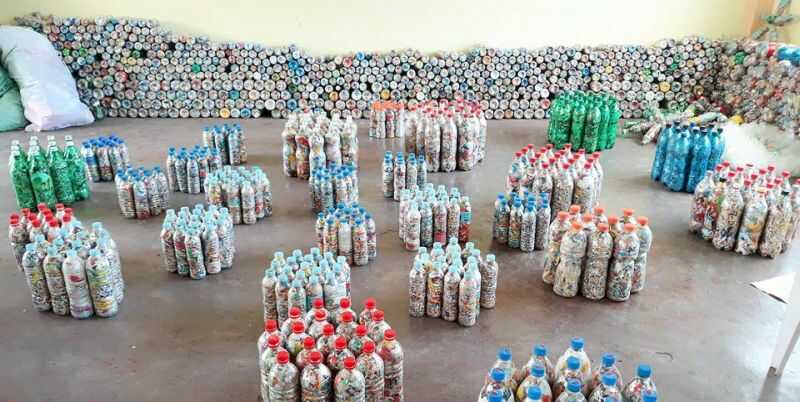 Ecobricks, as the name implies, are environmentally friendly bricks. Ecobricks are created from plastic bottle waste, which contains the leftovers of plastic waste that is no longer used, as opposed to traditional bricks. Russell Maier, a Canadian artist, was the first to come up with the idea for ecobricks. He was well aware of the hazards that plastic waste poses to the environment and human health, and he set out to find solutions to reduce plastic waste without producing other environmental issues. Then, over time, the actions to make these ecobricks become more popular, and individuals all around the world are doing more of them.
With ecobricks, plastic waste can be stored properly in bottles and used for other useful things, instead of making plastic waste have to be burned, buried, or left to pile up in landfills. When these plastics are burned, hazardous compounds like carbon monoxide are released into the air, putting people's health at risk and contributing to global warming. If left alone, plastic particles will be extremely difficult to break down, posing a threat to the environment, including soil and marine ecosystems. As a result, we must make every effort to decrease our consumption of plastic garbage. If we must use and create plastic waste, it is preferable to collect it so that it can be utilized in the long term into something valuable. The ecobricks you create can be utilized for a variety of purposes, including building walls, chairs, and other furnishings.
How to Make Ecobricks
Tools and materials you need:
Plastic bottles

The plastic waste you have collected

Sticks / spoons / similar tools for compacting the waste
Steps to make Ecobricks:
Wash and dry all bottles and plastic waste that you will use to make ecobricks so that there are no bacteria.

Fill a bottle with your plastic waste. If there are any large ones, use scissors to cut them into smaller pieces.

Squeeze the plastic waste into the bottle area with a stick or spoon. Check for any remaining voids to make sure the bottle is totally solid. One way to see if it is to press on it from the outside. When pressed, good, solid ecobricks will not deflate or produce a sound.

Close the bottle and you've made one ecobrick!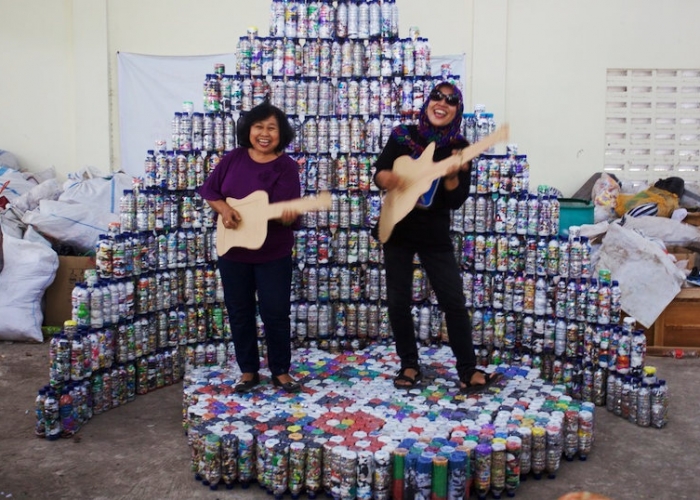 Isn't it easy? Who wants to start making ecobricks now? You can also ask your family and friends to make ecobricks with you to make it more enjoyable. By inviting and teaching them how to make it, this means that you have become an environmental diplomat who contributes to environmental conservation efforts. Isn't it cool? To be more prepared to become an environmental diplomat, let's join the School of Eco Diplomacy (SED) held by the EcoNusa Foundation! Don't forget to keep an eye on the EcoNusa website and social media accounts to make sure you don't miss out on the next SED!