Many efforts are being made by all parties to combat global warming on earth. On a global scale, the United Nations Climate Change Summit (COP 21 UNFCCC) in Paris, France in 2015 has created the Paris Agreement, which was an agreement between 195 countries to address the problem of climate change.
One method to deal with the climate crisis, according to the agreement, is to maximize the potential of blue carbon. Interestingly, Indonesia is home to one of the world's largest blue carbon ecosystems. However, do you already know what blue carbon is? Let's scroll down to get to know more!
Blue Carbon: The Earth Savior from Underwater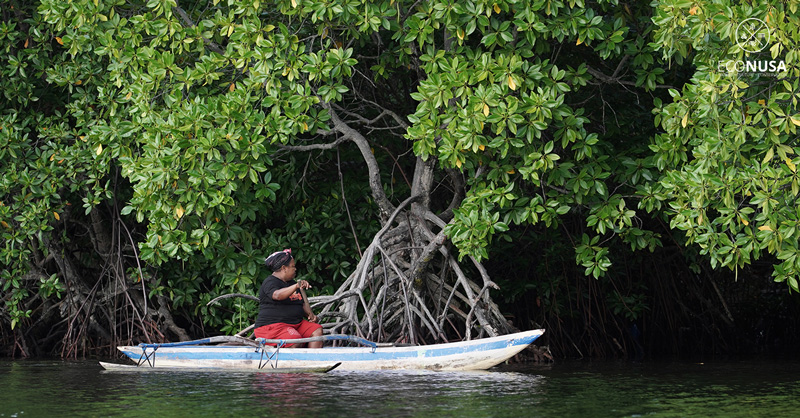 Blue carbon is a term for carbon stored or produced by marine and coastal ecosystems. This type of carbon is called 'blue' because it forms underwater. Mangroves, peat swamps, seagrass beds, reefs, corals, and phytoplanktons are examples of blue carbon producing and storing ecosystems.
Indonesia has a huge potential as a blue carbon producer as it is an archipelagic country with ocean areas comprising 62 percent of the country's total area.. Mangrove forests and seagrass beds in Indonesia are known as the world's greatest blue carbon ecosystem, accounting for 17 percent of global blue carbon stocks.
There are several types of carbon on this planet, each of which is distinguished by its source.There is black carbon and brown carbon that comes from greenhouse gas emissions and anthropogenic emissions of carbon dioxide (CO2). Both of these carbons are contributors to global warming.
Meanwhile, there are two types of carbon that function as an antidote to the effects of global warming: green and blue carbon. Green carbon is stored in the soil on land and plants. Many efforts have been made to preserve and manage green carbon in order to decrease the impacts of global warming.
However, so far not many people have realized the potential of blue carbon as a weapon to combat the climate catastrophe. It is unfortunate as the blue carbon ecosystems in the oceans are believed to be capable of absorbing up to 55 percent of the carbon on the planet, far exceeding the potential of green carbon ecosystems on land.
Threats to the Potential of Blue Carbon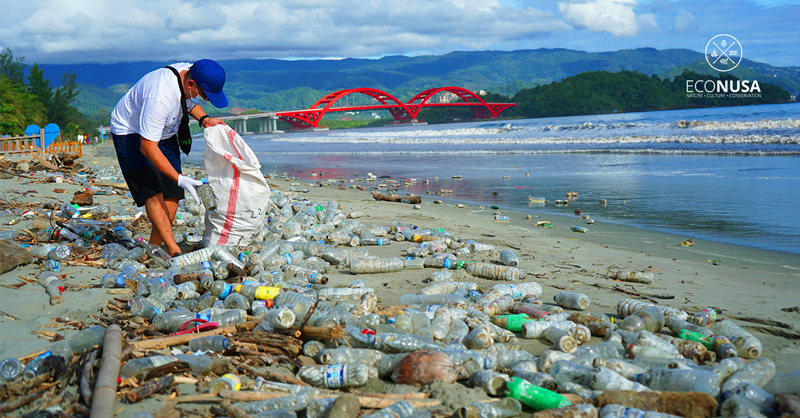 Knowing the enormous potential of blue carbon in reducing the impact of global warming, we should make more efforts to protect and care for the existence of blue carbon storage ecosystems. Unfortunately, the current situation is the polar opposite. Many human actions impact negatively on natural ecosystems and put them in danger.
For example, many people throw waste into the sea which results in water pollution, convert mangrove areas into oil palm farms or shrimp ponds, and use cantrang to capture fish that actually can harm coral reefs.
Of course, none of this can be ignored. In light of the current situation, the Indonesian government has included the blue carbon management strategy in the country's national priority program for climate change mitigation, which is coordinated across ministries.
Let's Preserve the Blue Carbon Potential in Our Oceans!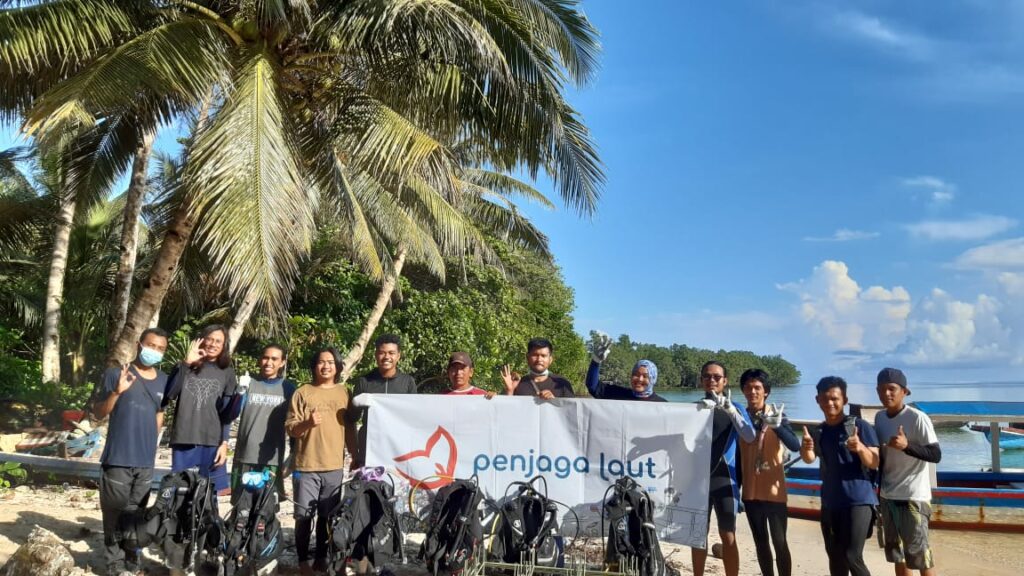 The government's decision to create policies to protect and manage the blue carbon storage ecosystem is a fantastic step forward. However, policies alone will not suffice until all levels of society take tangible efforts to become more involved in maintaining our marine ecosystem.
We, as young people, can take part as well! For instance, do not throw trash into the sea, clean the beach and sea, plant mangroves, and avoid touching coral reefs when diving in the sea, among other things. Apart from these basic initiatives, it is also essential to be more active in encouraging the actual implementation of the government's marine management strategy in Indonesia.