Nowadays, many environmental disasters are occurring in many parts of the world including Maluku. Starting with forests that are being cut down at an increasing rate and causing floods and landslides, oceans polluted with rubbish that lead to the disruption of marine ecosystems, and many other examples. All of this occurs as a result of human activities. 
We can actually learn a lot from what indigenous peoples have done in terms of environmental preservation. Indigenous peoples in many locations have had diverse traditions to protect nature or preserve the environment since ancient times. Moreover, several studies have found that the indigenous group is the best environmental conservationist for preserving the earth.
Kewang: The Environmental Hero from Maluku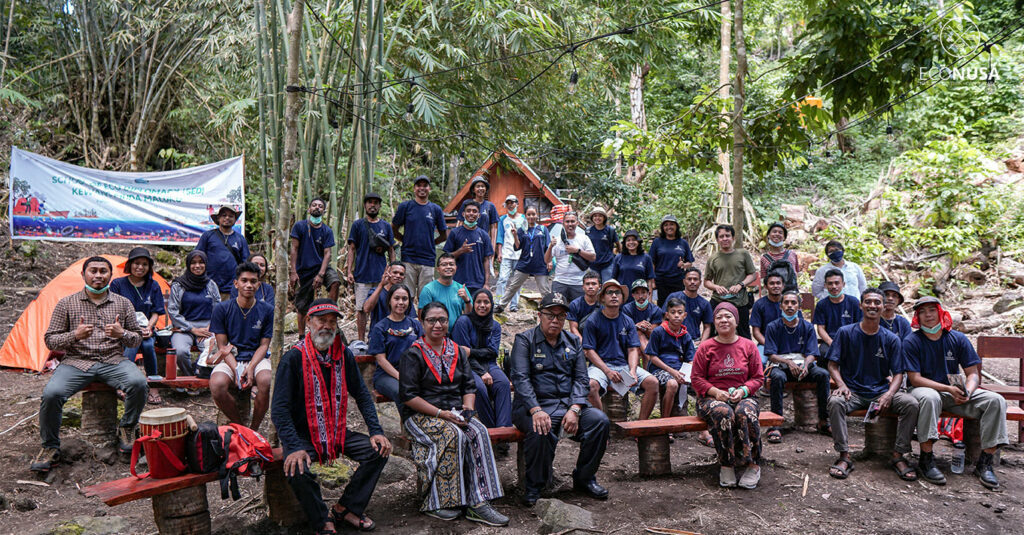 There are around 176 indigenous communities in Maluku. These communities have a unique local wisdom known as sasi, which is a tradition that forbids people from using natural resources before a certain time. This practice has been passed down from generation to generation with the goal of preserving current natural resources and ensuring their long-term viability. In practice, it's a good idea to keep this tradition going, especially now that natural disasters are becoming more common.
To ensure sasi continues, indigenous peoples in Maluku have a special institution known as the Kewang Institution. The role of this customary law instrument is to protect their customary territory, also known as ulayat rights (petuanan areas).
Kewang's job is comparable to that of the forest and marine police. They maintain public harmony in land management, supervise the usage of newly cut forest land, educate the community, and work closely with the local government on land use boundaries. Interestingly, they are not paid for their services and consider what they do to be a calling from the heart
A group of kewang works under the direction of a Latu Kewano, which means Head of Kewang in the Maluku language. Latu Kewano is chosen based on certain lineages that have been passed down from generation to generation. in addition to carrying out everyday chores such as overseeing the forest and ocean in the customary region. Latu Kewano is responsible for handling the money gained from fines for breaching sasi.
Let's Keep Kewang's Spirit Alive!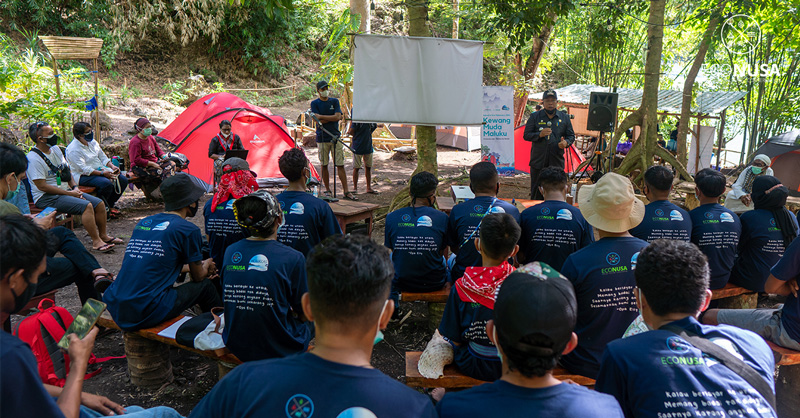 The spirit of kewang in conserving the environment must certainly be followed by everyone, especially young people as the next generation. If nature is destroyed, humans will directly feel the bad consequences, such as the rising global temperatures and an increase in the number of natural disasters. Surely no one wants these to happen, right?
Therefore, let us each play our part in protecting the environment, starting from raising our self-awareness. Then we can continue our journey by becoming an environmental ambassador who actively encourages others to be more concerned about environmental preservation.
Realizing the importance of this, the EcoNusa Foundation and Moluccas Coastal Care will organize the School of Eco Diplomacy Kewang Muda Malukuprogram on Banda Island on the 27th and 29th of May 2022. The selected young people will receive a variety of training on environmental environmental issues during the course of the three-day program. Furthermore, they will also be equipped with both hard and soft skills needed by environmental diplomats.
So, if you're between the ages of 20 and 30, and live in Maluku, don't forget to register on this link by May 22, 2022, at 23:59 WITA!