Kewang Muda Maluku is back in 2022! Following the success of the first Kewang Muda Maluku in 2021, the second Kewang Muda Maluku was held on the 27th-29th of June 2022 in Kampung Laga, Gunung Api Island, Banda Islands. The Moluccas Coastal Center and the Econusa Foundation hosted this event, which is part of the Kemah Pemuda (Youth Camp) program that is also organized in other parts of Indonesia. The Youth Camp program emphasizes environmental diplomacy, which involves balancing the interests of many parties while highlighting the necessity of environmental preservation.
Especially in Maluku, Kewang Muda Maluku also aims to invite young people to continue the spirit of a kewang in preserving the environment. Indigenous peoples in Maluku have a special institution known as the Kewang Institution. The role of this customary law instrument is to protect their customary territory, also known as ulayat rights (petuanan areas). If you want to know more about kewang, you can read it here.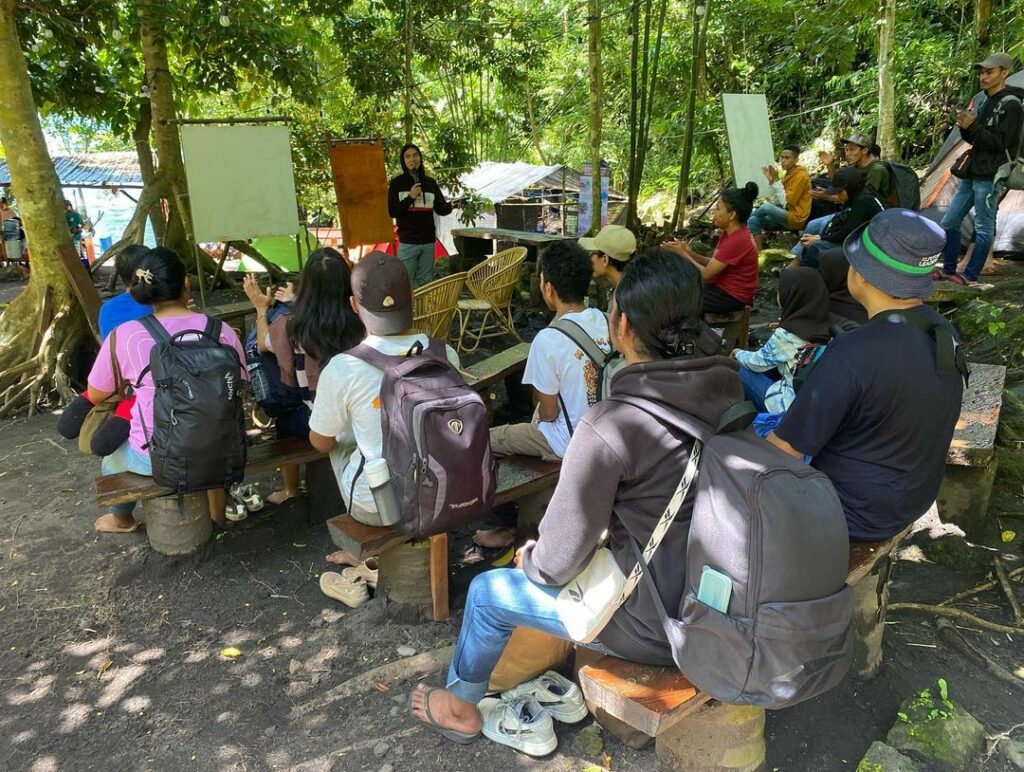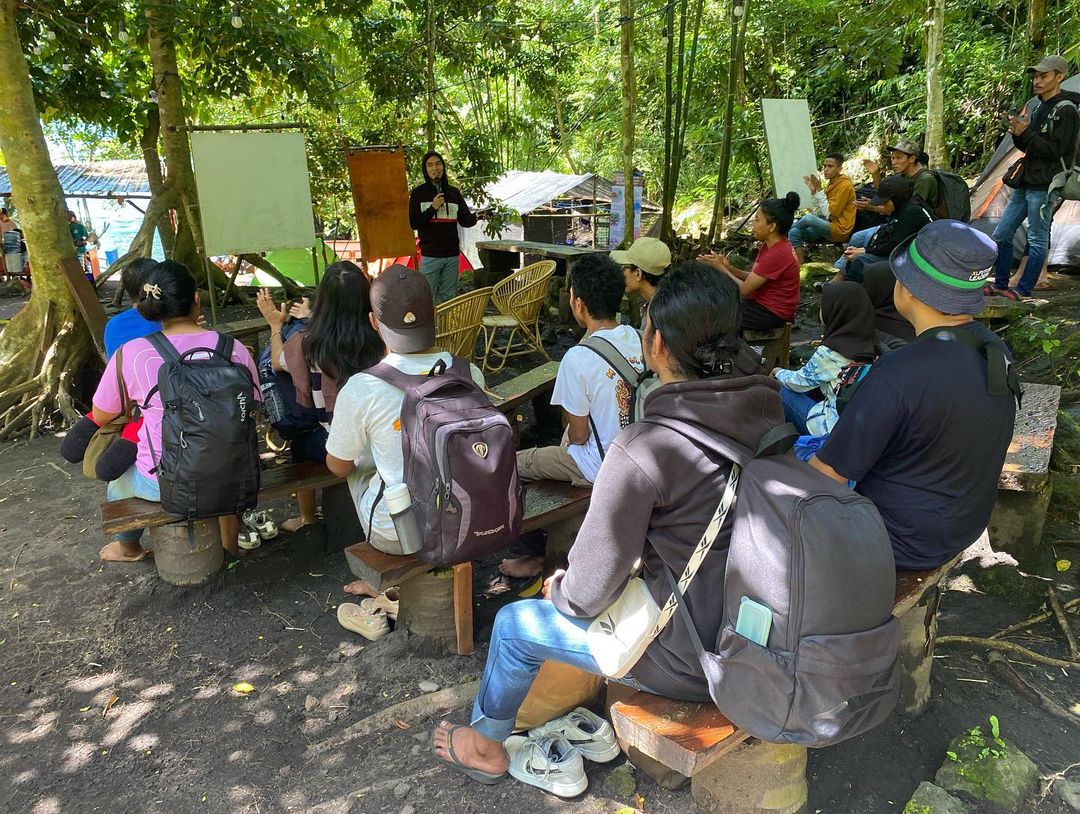 Following the selection process, 20 young people were chosen from various Maluku regions, including Ambon City, Banda Islands, Southwest Maluku, Tual, and Dobo. The participants engaged in a variety of activities throughout the course of the three days of activity, including learning new environmental lessons from the facilitators, doing field observations, traveling around Banda Island, and developing environmental action plans to be carried out.
Getting a lot of new knowledge
Opa Eliza Kissya, a kewang, is one of the speakers at this program. Opa Eli said that the name kewang derives from ancestral language meaning "forest" or "ewang." He also stressed the necessity of youth in protecting culture and marine resources through the use of local wisdom. Opa Eli was touched when he welcomed the Kewang Muda participants and gave encouragement so that these Kewang Muda can continue their efforts in protecting the environment.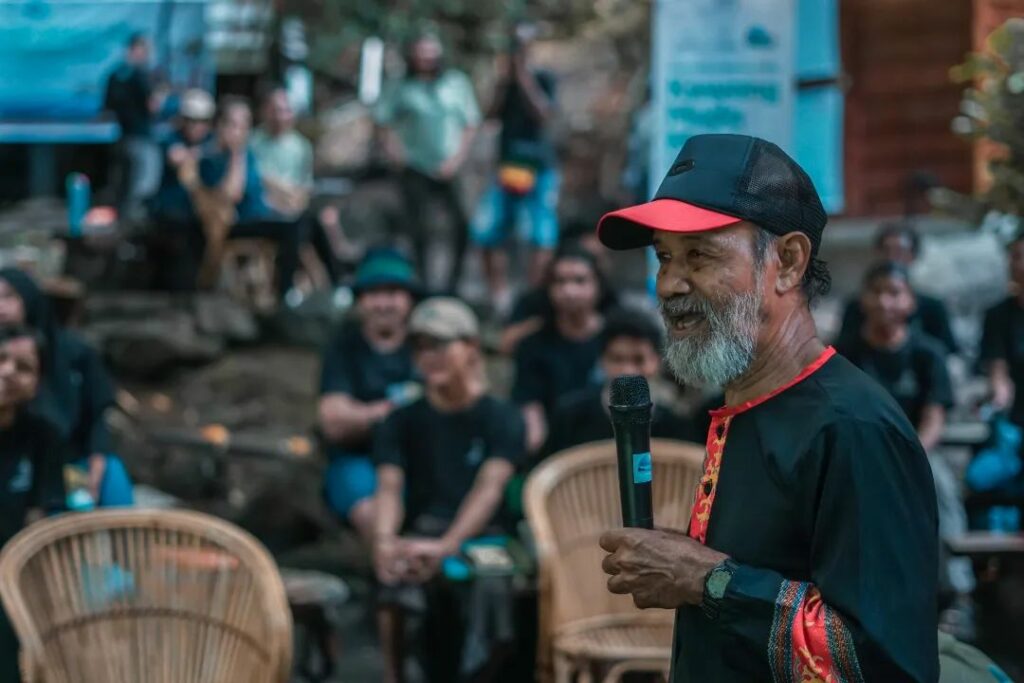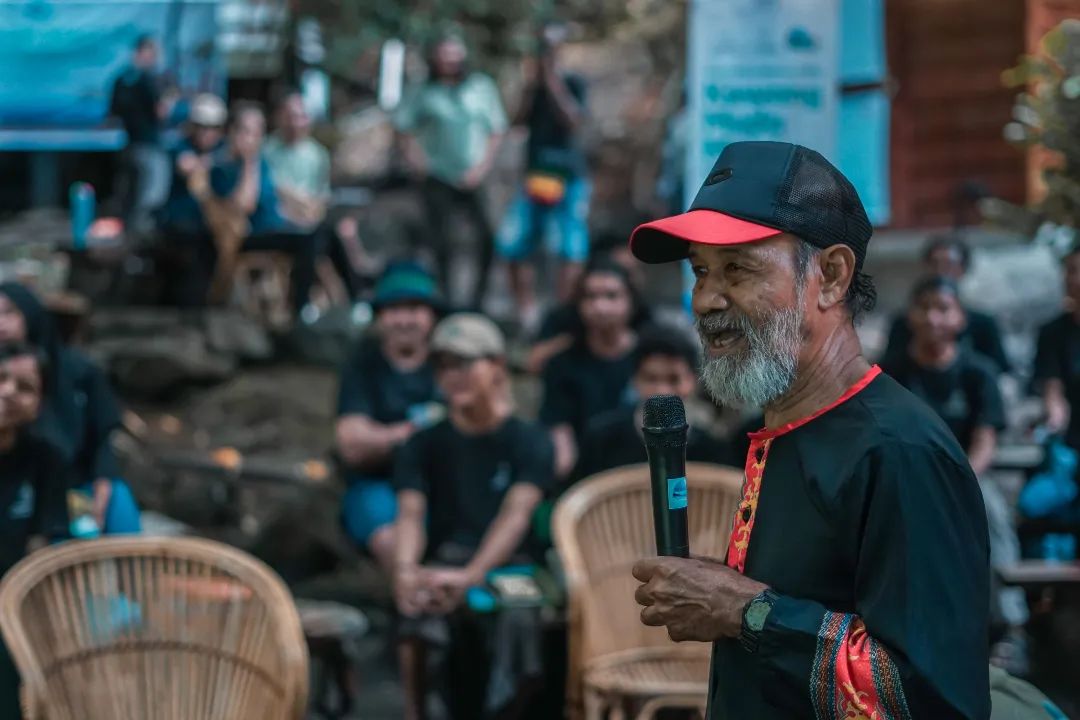 Apart from Opa Eli, the other speakers' talks were equally intriguing and important. Dr. James Abrahamsz, S.Pi, M.Si, a lecturer at Pattimura University, raised critical awareness among the participants that their environment may be in crisis and they are unaware of it because they are not sensitive to their surroundings. Then, Mikha Ganobal, an activist known by the hashtag Save Aru, shared his experience in building a campaign to save Aru's forests from the grasp of big corporations.
Georgie Manuhuwa, an Ambon-based environmental activist, also spoke about his experiences making eco bricks and recycling paper. Not to mention, Nugie Lukas of the Econusa Foundation teaches the participants the fundamentals of communication. Environmental diplomats must be able to effectively communicate the message of environmental protection to a large number of individuals!
It's time to take action!
After getting a lot of new information, the participants began to design environmental action plans that they would apply in their own communities. The intended action does not have to be large; in fact, if done regularly, even a modest action can have a tremendous influence. The objective is that these Kewang Muda would become environmental diplomats who actively encourage people to protect the environment.