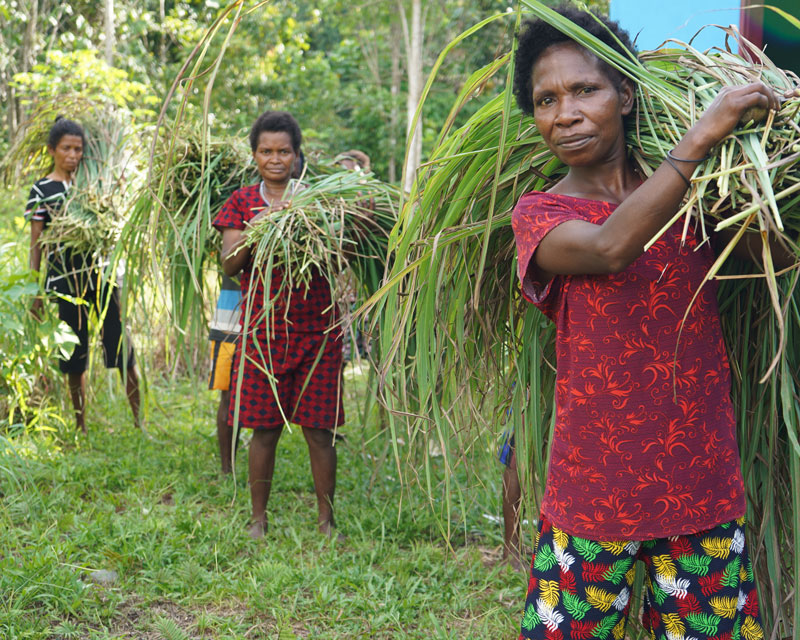 EcoNusa uses an asset-based approach to identify potentials on social, environmental, resources and skills in responding to changes that are influenced by external aspects, to build resilient communities in maintaining sustainable sources of livelihood. We encourage the local leadership capacity in village government, women, youth and religious leaders to support each other in the sustainable management of livelihood and the sustainability of environmental support.

We support an open and transparent village planning process, including village spatial planning and budget management, by facilitating village plannings that are in line with district, provincial and national regional development plans. The social typology of village communities in the Land of Papua and the Maluku Islands has encouraged EcoNusa to have an integrated approach towards village governance, culture and local wisdoms.
Moreover, EcoNusa encourages food security at the village level by elevating local communities' capacity to produce their own food, especially local food such as sago, tubers, vegetables, fisheries and other protein needs. This food production is focused on meeting the needs of the local people in that village and to increase their local income by selling the rest of the harvest to other areas.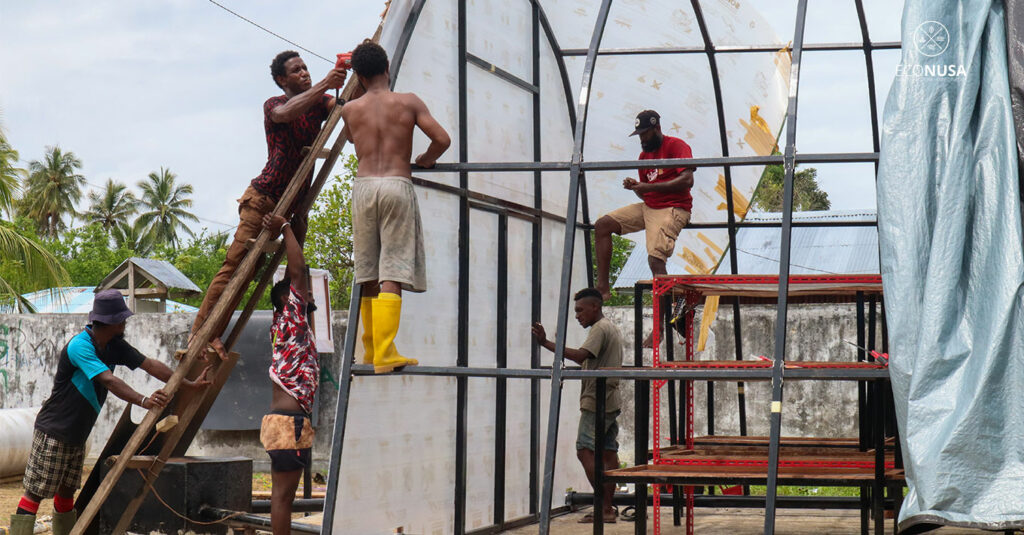 Electricity is a basic need for the local society. Renewable energy, such as micro-hydro and solar are highly considered as main sources to fulfill a village's need of electricity to reduce dependency from outside the village. Renewable energy sources are the main priority for both raw materials for energy generation and its supporting components. Management is regulated at the village level, while provision and maintenance are from community-based resources and village funds.
EcoNusa encourages village communities to explore sustainable economic opportunities and innovations based on local sources, such as agricultural commodities, non-timber forest products, eco-tourism, or fishery products. We encourage local communities to utilize the top commodities in their villages and become the main pillar for the local economy, while efforts to provide added value to other products continue to be made. We believe added-value commodities can be more competitive and able to enhance the local economy and people's livelihoods.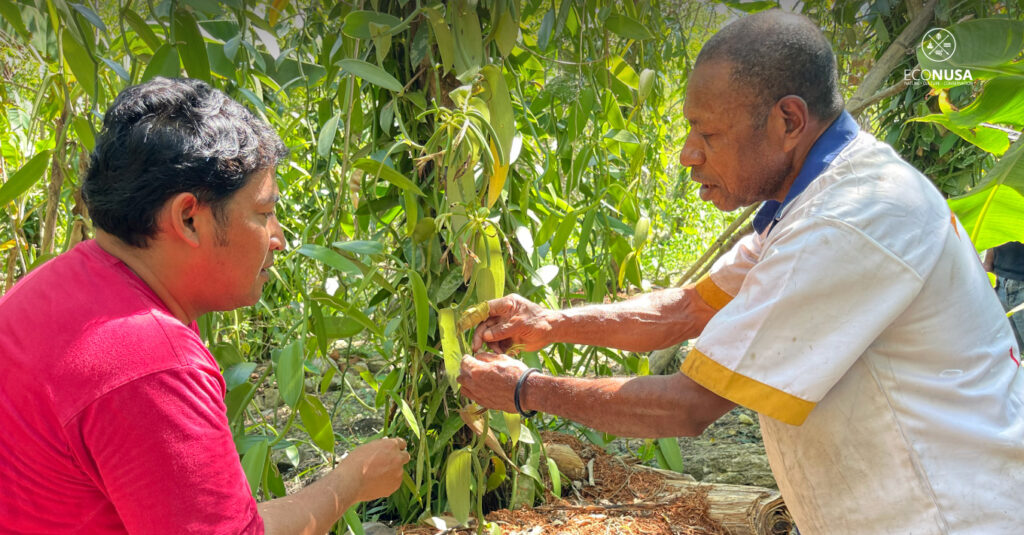 We continue to optimize the role of economic institutions such as Village Owned Enterprises (BUMKAM) and cooperatives to become village's economic accelerators. Development on production capacity, market research and assistance to provide added-value for the products are continuously supported through various trainings such as School of Eco-Involvement, development of "solar domes" or drying houses, nursery centers, homestay development, bird watching programs and diving guide training, and many more.
Moreover, EcoNusa support initiative through KOBUMI cooperative, as an institution to enhance local economy in Eastern Indonesia. KOBUMI main responsibilities are in buying superior community products and selling them to national and international markets as well as providing product storage centers in Sorong and Ambon. We also initiate a revolving funding scheme through the EcoFund program to support the community-based small businesses and young entrepreneurs in the Land of Papua and the Maluku Islands regions.