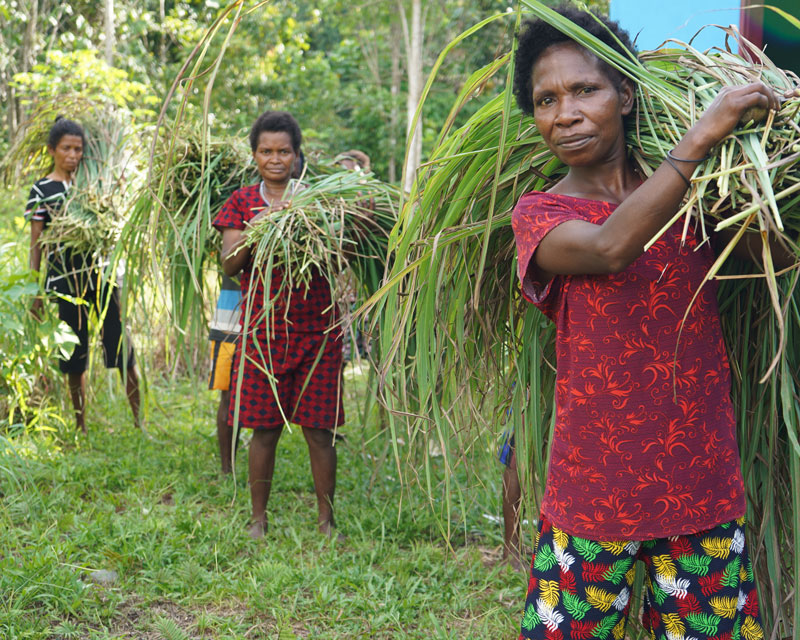 EcoNusa applies an asset-based approach to identify and harness a community's skills, resources, and strengths, and respond to new demand-driven opportunities from local leaders and entrepreneurs to capture innovative sustainable economic opportunities as they emerge. We will utilize a system that increasingly encourages entrepreneurs to directly access opportunities for independent financial investment and assistance which is carried out through the following steps:

We begin by identifying potential products (such as sago, nutmeg, wild boar, damar gum or tree resin) or ventures (such as forest-based tourism like birdwatching and trekking) that can be easily produced by indigenous communities and also can directly strengthen the forest protection efforts and generate sustainable income for them.

Next, we will identify, support, and promote individual sustainable entrepreneurs by advancing their economic opportunities through greater market access which give them financial security and independence. More focus will be given to a network of young entrepreneurs and women.

Then, we will create and support independent indigenous networks and platforms that promote independent sustainable enterprises throughout Papua and Maluku through greater collaboration, training, support including market access and supply chain. This will improve the livelihoods of indigenous communities while providing tangible conservation benefits.
Lastly, we will build collecting points in at least three key locations. This collecting point serves as a key to store community products before going to the end market and to control the quantity and quality.
What collaborations are needed to uplift indigenous resiliency in Eastern Indonesia?
EcoNusa has developed a network of regional and local implementing partners in Eastern Indonesia consisting of independent organizations. With these connections, we seek to identify opportunities in promoting local sustainable entrepreneurial activities that improve indigenous livelihoods and rights while providing tangible conservation results. Furthermore, we will work with a number of entrepreneurs to promote their businesses and proposals to private companies and NGOs with the goal of creating new financially independent sustainable businesses and economies.