Environmental documentaries have been increasingly popular in recent years. There are documentaries about forest destruction, plastic waste, present damage to our marine habitats, and other environmental issues. Have you ever watched any environmental documentaries?
The existence of these films is certainly a significant step toward raising public awareness of what is going on in nature. Not only are there many international documentaries, but there are also more and more local documentaries addressing environmental issues in our own country nowadays. Are you curious about these? Let's scroll down this article to find 5 Indonesian documentaries about the environment that you should watch!
1. Tonotwiyat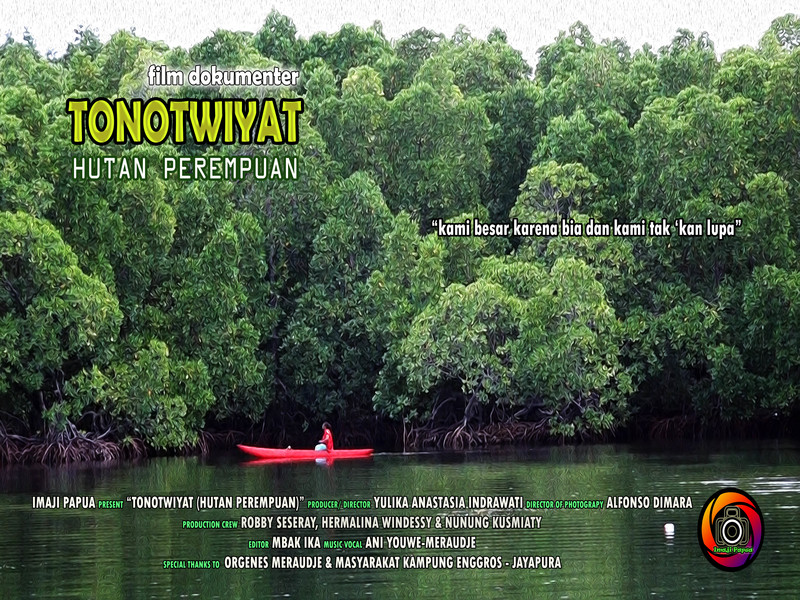 In Enggros Village, Jayapura, Papua there is a mangrove forest known as the Women's Forest since it is solely accessible to women. In this forest, women look for shellfish as their livelihood. Tonotwiyat is a documentary film released in 2019 which tells the story of those women's hardships in preserving the Tonotwiyat tradition, namely the tradition of preserving the Women's Forest in the midst of increasingly severe waste pollution.
Tonotwiyat film successfully won the Indonesia Feature-Length Documentary Award at the 2019 Jogja Documentary Film Festival and received a nomination for the Best Long Documentary Film at the 2019 Indonesian Film Festival. Isn't it amazing?
2. Our Mother's Land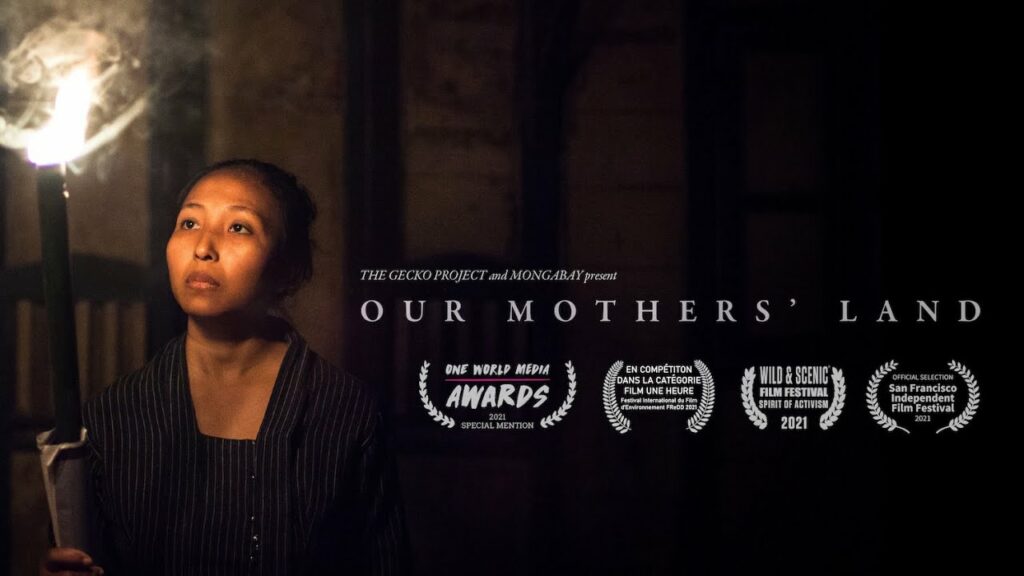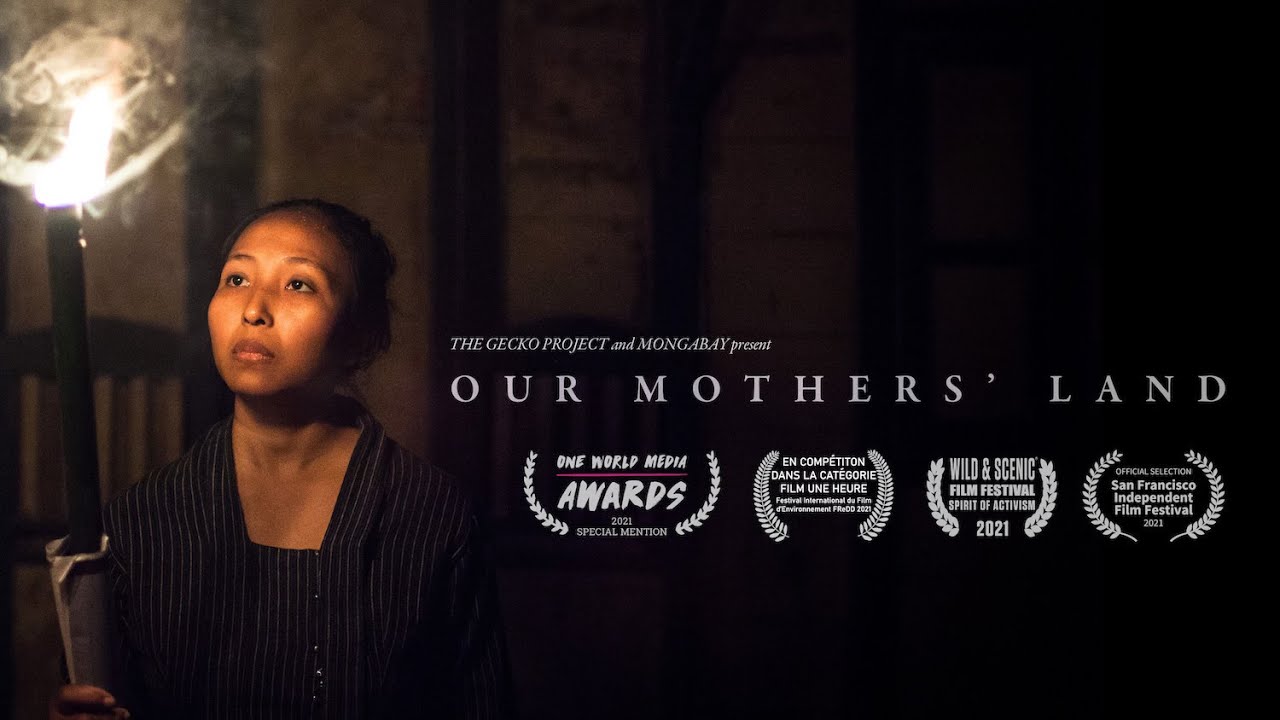 Our Mother's Land, a documentary produced by The Gecko Project and Mongabay and released in 2020, explores the story of women's leadership in fighting environmental destruction in four different Indonesian regions. You will discover the journeys of Sukinah from Kendeng, Aleta Baun from East Nusa Tenggara, Eva Bande from Luwuk Banggai, and Farwiza Farhan from Aceh through this documentary. For those of you who are interested in watching this inspiring documentary, you can watch it directly on The Gecko Project's YouTube channel!
3. Kinipan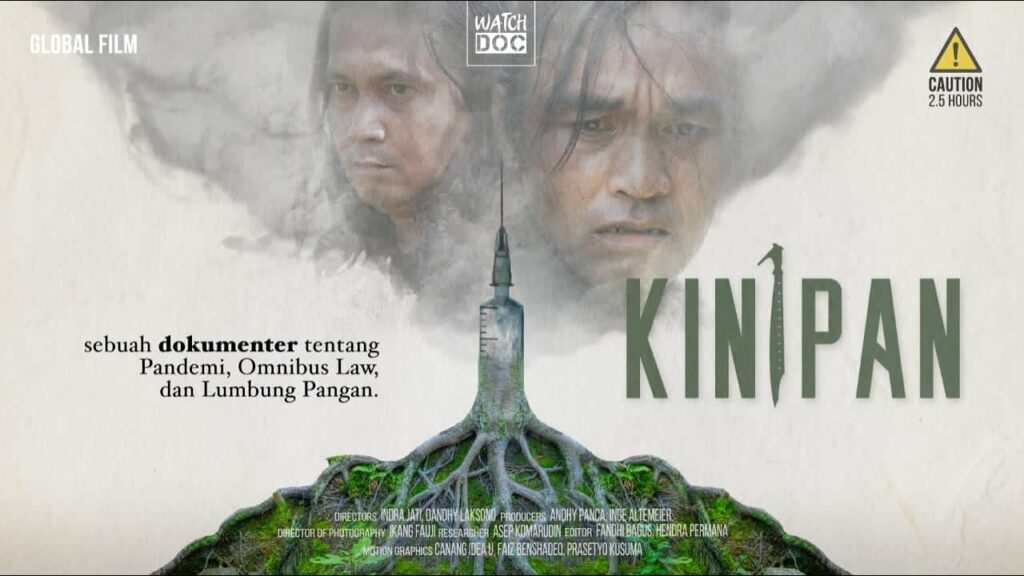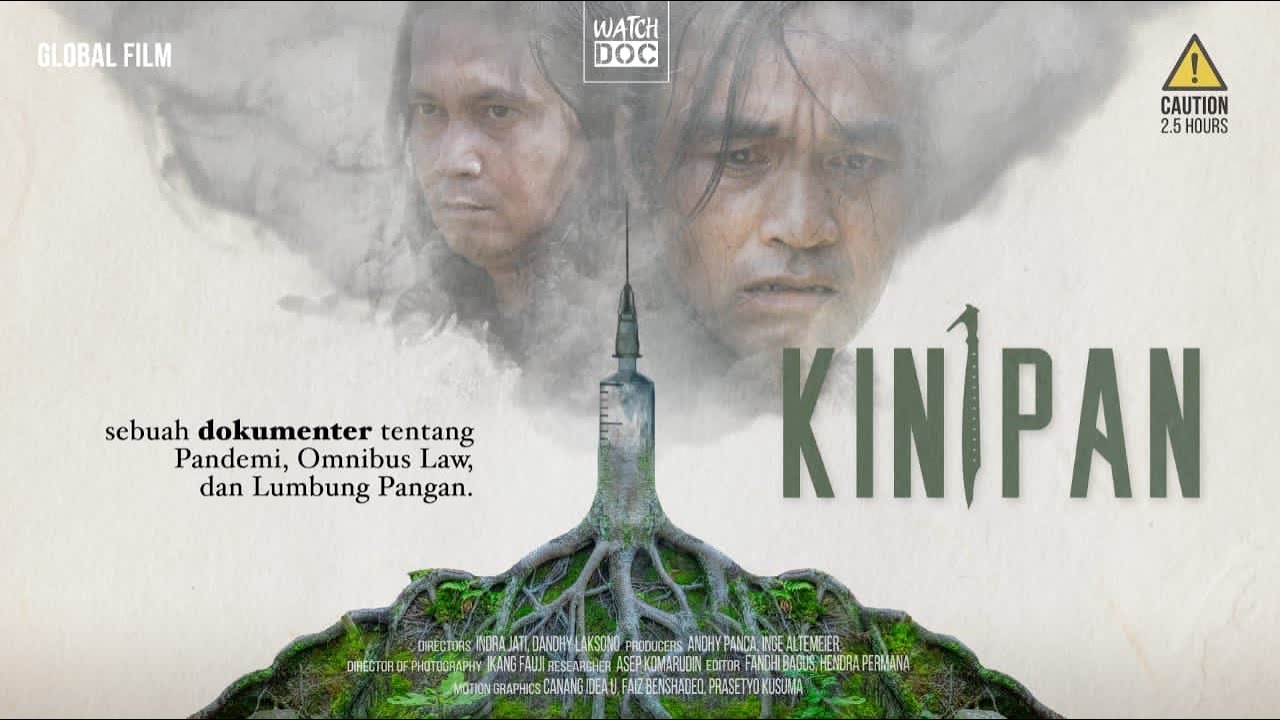 This documentary film, created by Watchdoc, has a running time of 2 hours 37 minutes and explores numerous concerns relating to environmental destruction in Indonesia. Starting with the destruction of the Kinipan community's customary forest in Kalimantan due to palm oil companies, to criticizing government policies that failed to address the environmental disaster, to spotlighting the environmentally disastrous food estate project in Central Kalimantan.
Furthermore, the Kinipan film also shows an intriguing link between deforestation and the present Covid-19 outbreak. Can't wait to see the movie and learn something new? The film is available for free on the Watchdoc Documentary YouTube channel!
4. Tenggelam Dalam Diam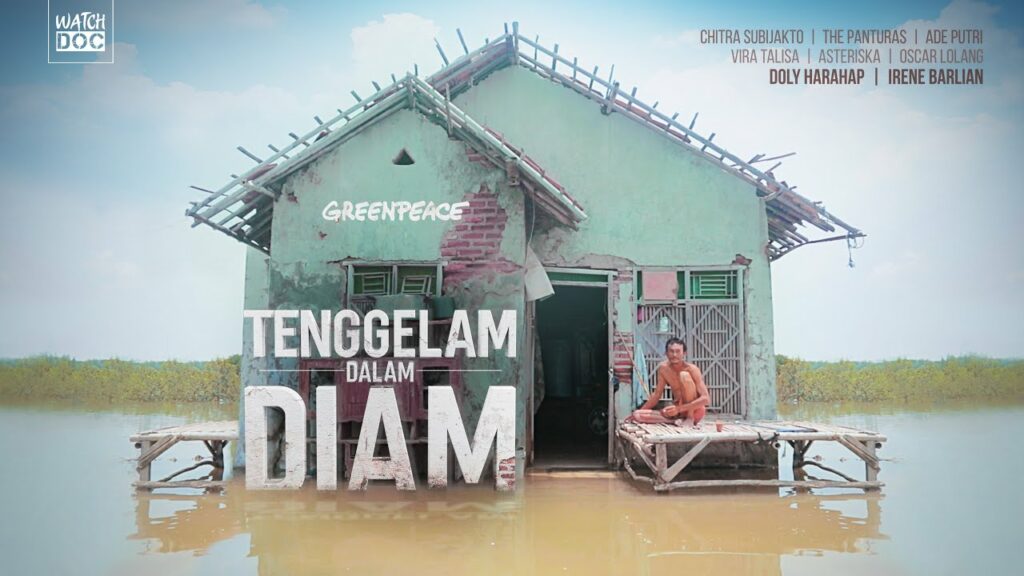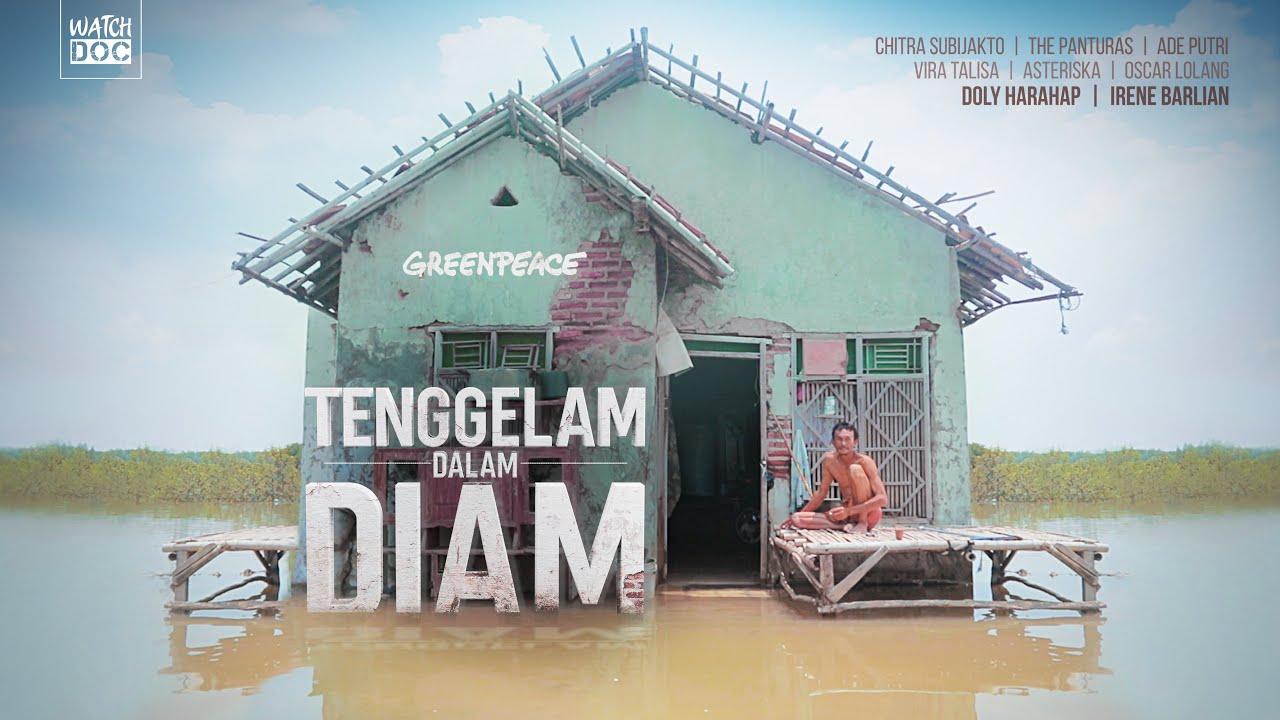 Here is another documentary from Watchdoc Documentary that you must watch! Tenggelam Dalam Diam will invite us to see how the impact of the climate crisis threatens the existence of coastal cities on the island of Java, such as Jakarta, Bekasi, Pekalongan, Semarang, and Gresik. Due to the climate crisis, sea levels continue to rise until they eventually can drown the land where millions of people live.
In this documentary, Watchdoc also collaborates with Greenpeace and Indonesian artists, such as Vira Talisa, The Panturas, and Chitra Subyakto in delivering the narratives. If you want to watch it, what you need to do is just go to the Watchdoc YouTube channel!
5. Semesta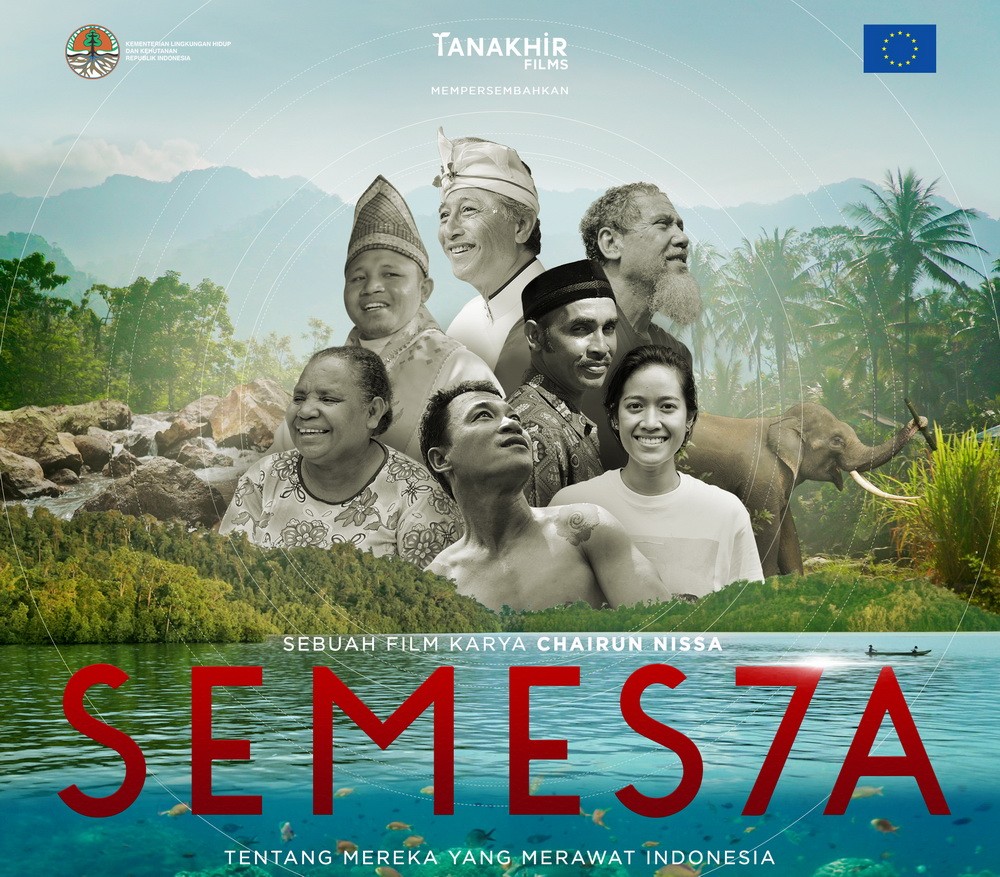 Semesta depicts the journey of seven figures in seven Indonesian locations in lessening the impact of climate change. Even though they have different backgrounds, cultures, beliefs, and religions, all of them are committed to preserve nature wholeheartedly. By watching this movie, you will get invited to take a tour around Indonesia, starting from Aceh, Jakarta, Yogyakarta, Bali, West Kalimantan, NTT, and finally Papua. This documentary, directed by Chairun Nissa and produced by Nicholas Saputra, is available on Netflix.
So, which of these five films do you most want to see first? Or are you simply interested in all of them? By watching these films, hopefully all of us will be more inspired to take concrete steps to protect the environment.
Moreover, those of you who are interested in learning more about Indonesia's environmental challenges can also participate in EcoNusa's exciting initiatives, such as the School of Eco Diplomacy and Sail to Campus. Keep an eye on the EcoNusa website and social media to make sure you don't miss out on any further information regarding these programs!