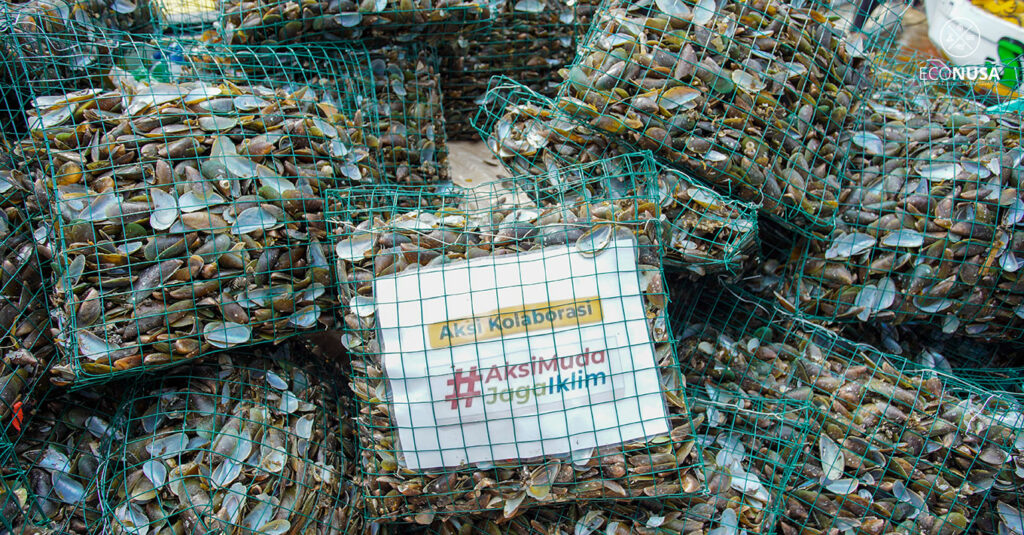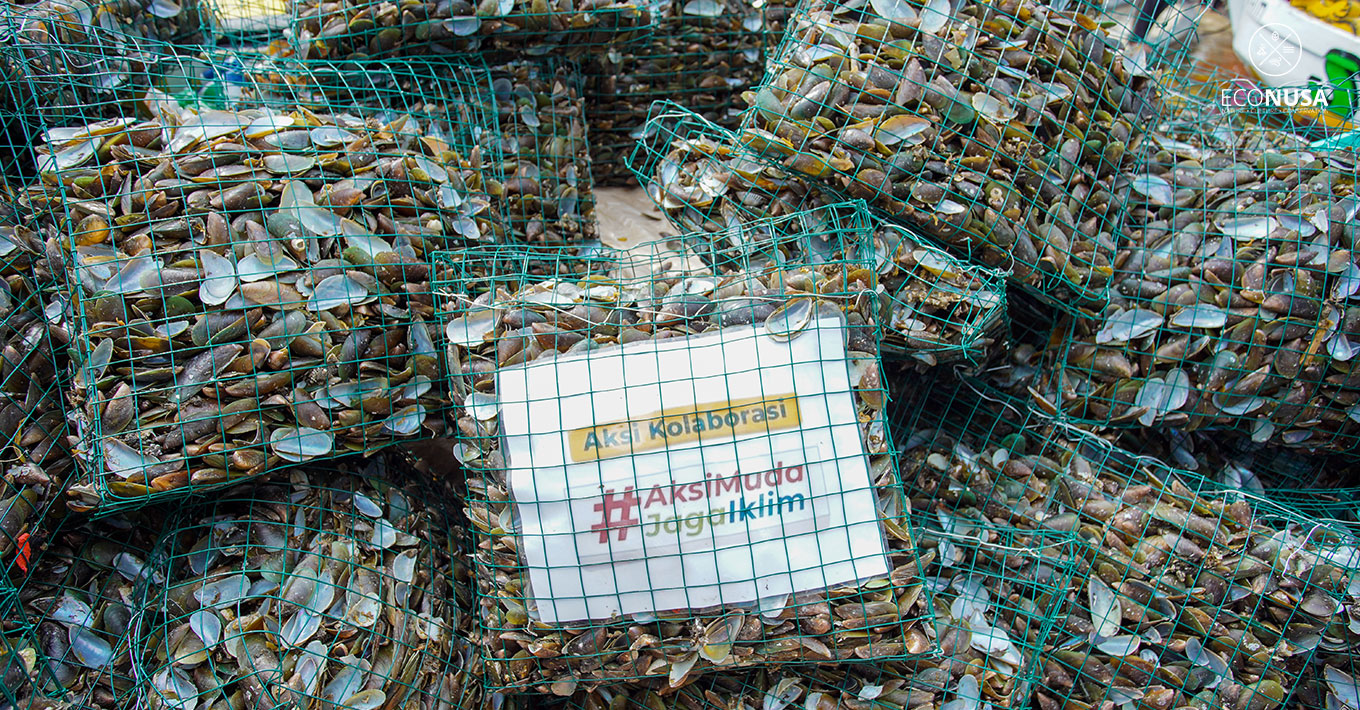 Green initiative through Youth Action to Mitigate Climate (Aksi Muda Jaga Iklim/AMJI) was deemed a new manifesto among youngsters in response to the looming global climate crisis. More than 7,500 peoples collaboratively performed their green actions in commemoration of Youth Pledge Day on 28 October at 76 spots across provinces in Indonesia. The actions started from Aceh, North Sumatera, West Sumatera, Jambi, Bengkulu, South Sumatera, Lampung, West Kalimantan, East Kalimantan, South Kalimantan, Jakarta, West Java, Central Java, Yogyakarta, East Java, West Sulawesi, Central Sulawesi, South Sulawesi, Maluku Island, West Papua, and Papua.
"Climate crisis is not hoax. It happens around the world. Formerly, people pledged to unite Indonesia. But now, we manifest the commitment by mitigating the climate," said Bustar Maitar, CEO of EcoNusa Foundation, at Ancol compound, Jakarta, on Thursday 28 October 2021.
Read Also: Protecting Customary Land from Palm Oil Investment
AMJI was initiated by EcoNusa Foundation in collaboration with the Ministry of Maritime Affairs and Fisheries, Pramuka, some universities, and some communities and organizations across Indonesia. The activities on 28 October were the apex of the series of AMJI initiatives started from early October 2021. In October, there were 102 spots for AMJI initiatives. In addition to beach cleanup, AMJI activities were also done by planting mangrove, coral reef transplantation, river and coastal cleanup, planting green scallop, turtle release, webinar and live Instagram on green issues.
Initially, the action was intended to be carried out in 76 spots in some regions nationwide in commemoration of the 76th Indonesia's independence. The initiative was formerly planned for a mere celebration of Youth Pledge Day. However, with the mounting enthusiasm among young people, the number of spots for these activities continued to grow larger.
Data collected by AMJI team showed that 33,572 mangroves had been planted, 1,058 coral reefs transplanted, 24.241 kilograms of waste collected from river and beaches, 1,000 kilograms of green scallops planted, and and the release of 200 hatchlings.
Read Also: Planting 2,850 Mangroves with EcoNusa, Blink Official Indonesia Calling for Climate Crisis Mitigation
Bustar said that the ongoing climate crisis will give significant impact to Indonesia. As to him, the commemoration of Youth Pledge Day served as a central moment to all young peoples in Indonesia to move together to defend the remaining forests and sea sustainability, particularly in the eastern of Indonesia.
Climate crisis caused by the global warming had come so real. The National Oceanic and Atmospheric Administration (NOAA) recorded that July 2021 was deemed the hottest month on earth in the past 142 years since 1880. Besides, in the past 7 years from 2015 to 2021, July was recorded as the hottest in the history.
In addition to NOAA, the US-based National Aeronautics and Space Administration (NASA) recorded that 2000 was the hottest year. The average global temperature of the earth in 2020 rose 1.02 Celsius degree if compared to the average of 1952-1980. World Meteorological Organization predicted the rising earth temperature by 1.5 Celsius degree as from pre-industry era will happen in 2025. 
Read Also: Protecting Papua and Maluku Forests Not Only About Birds-of-Paradise Preservation
"The mounting earth temperature will shorten food supply due to harvest failure, sea level rise, coral reef bleaching, degrading livelihood sources of fishers and communities in small islands, and the looming climate disaster in Indonesia," said Bustar.
Esterlina Virgina Muabay, an EcoDefender from Jayapura, said that climate crisis could become a crucial issue among youngsters talks. The conversion of forests, tidal flood, polluted sea from plastic debris, are phenomena commonly faced by the society and young people. Ester who resides on coastal areas realized that plastic pollution in the sea has been greater than ever.
"When I was in kindergarten, the sea was clean. But after graduating from university, the sea has been polluted by plastics. It is vital for young people to think how severe the condition is now. Young people should move together and serve as a relay baton to mobilize the other fellows," Ester said.
Read Also: Um Island, Symbol of Nature Sustainability
The Ministry of Maritime Affairs and Fisheries' Director for Coastal Areas and Small Islands Empowerment, Muhammad Yusuf, said that the youth pledge to protect earth could start from simple activity, such as reducing the use of single use plastics, saving water, and eating without leftover food.
"When we go to restaurant, we see much discarded food. Just imagine how much loss the state suffers from maximum exploitation of resources, but it is inefficiently unused," said Yusuf.   
Editor: Nur Alfiyah & Leo Wahyudi