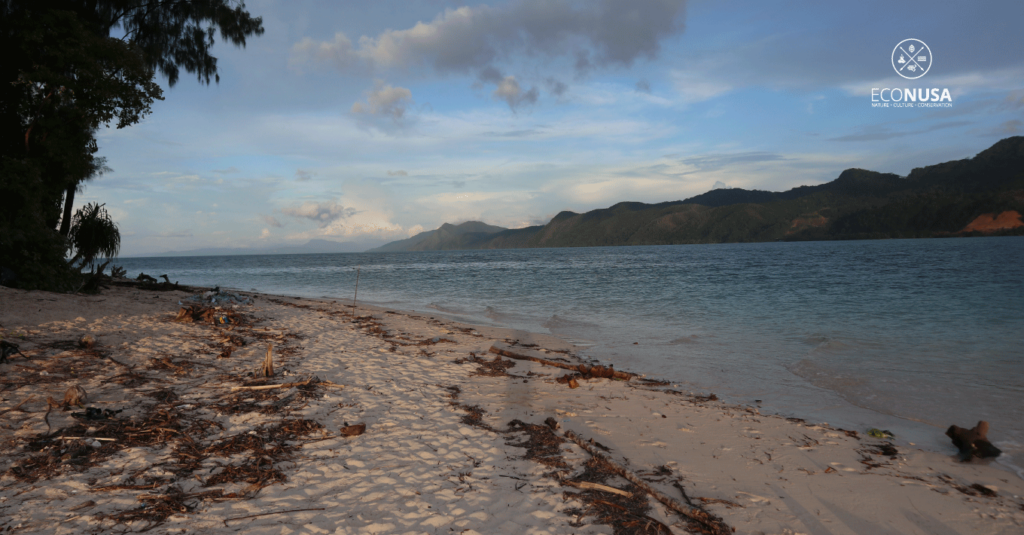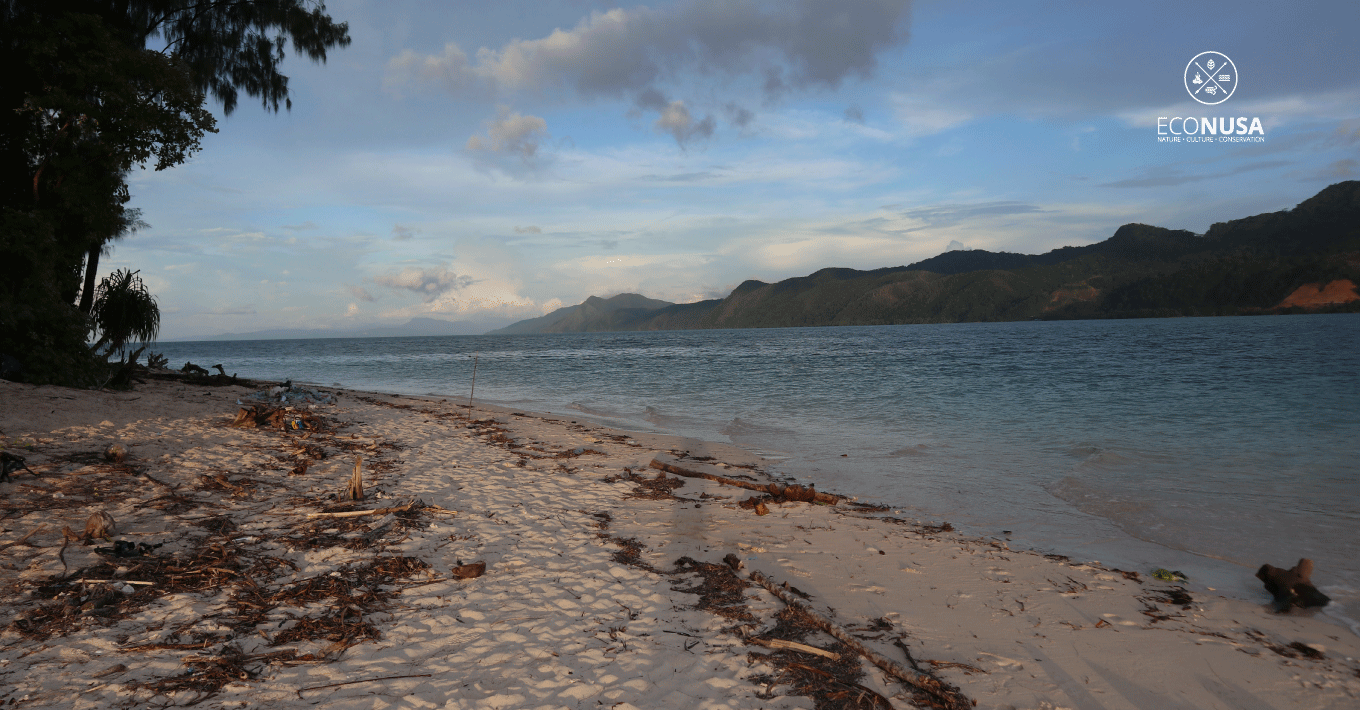 Tanah Papua has extensive biodiversity. Varied species of fauna resides in the island at the tip of eastern of Indonesia. One of them inhabits in Um Island nearby Sorong Mayoralty, West Papua. The white sandy island as one of the tourism destinations here serves as the home to various mammal and bird species.
Um is a small island at Makbon District. It only takes 15 minutes to stroll along the island. Despite the small size of the land, there are thousands of mammals and birds living in this island. The most dominating type is bat, seagull, red-eyed bird, raven, and maleo. They inhabit a mini forest in the island. "It is prohibited to take all animals living in Um Island," said Yoap Mabale, one of the Malaumkarta youngsters escorting EcoNusa to Um Island on Monday, 6 September 2021.

Read Also: Igya Ser Hanjop, Arfak Tribe's Ecological Management
Um Island is located next to Malaumkarta Village in which Moi community resides. In addition to Malaumkarta, Moi clan also lives in other places of Malaumkarta Raya such as Makbon and Mibi. They agree with traditional rules to manage their natural resources including forest and water.
In local language, the rule is so-called egek. Egek is a traditional conservation method which prohibit anyone to utilize natural resource at a certain area for a certain period. "Egek is permanently implemented prohibiting anyone to take anything at any time," said Torianus Kalami, the Malaumkarta Youth Organization (PGM) chairman.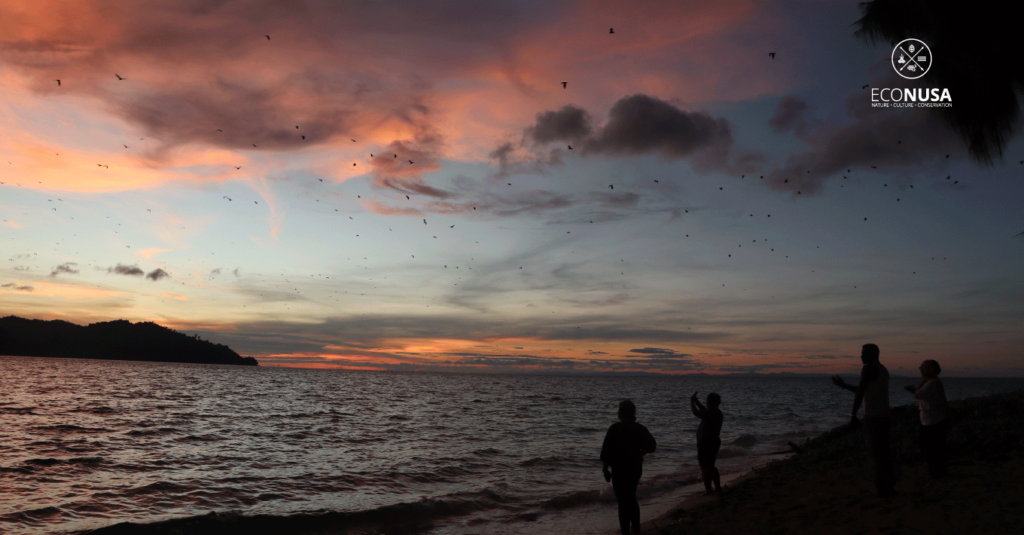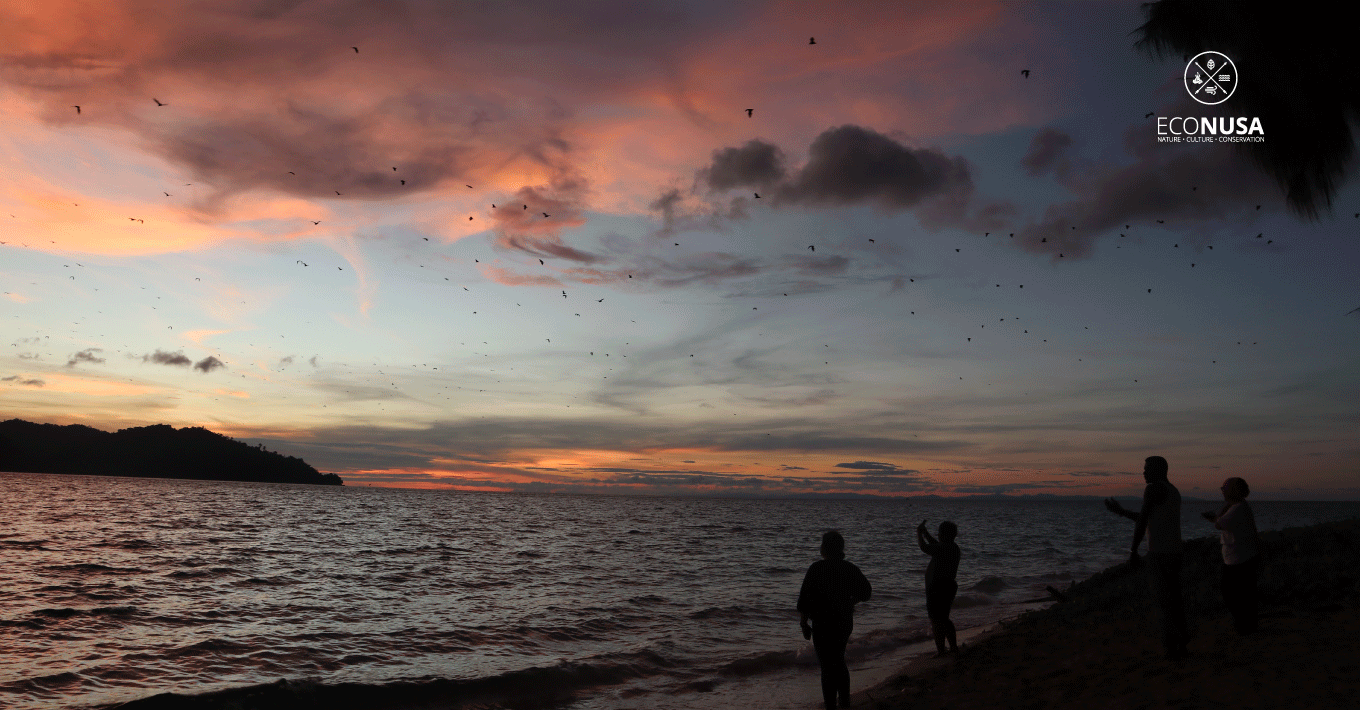 Moi community believes that nature has power. If they break the law, nature will get angry. They also have local legend from generation to generation on Um Island. The island was formerly larger than that is now. The locals were not allowed to bring pig nor touch maleo bird in the island. Formerly, there was a person violating the rule by bringing pig to Um. Nature punished him by sinking the man's house. "If we dive in nearby Um Island, there is a house-shaped rock and they believe that it was the perpetrator's house. Up to now, if there is one bringing a pig with him/her, there will be heavy rain," said Tori. 
Read Also: Egek Local Wisdom, Struggle to Protect Malaumkarta Raya Forests
In addition to that belief, the community does not catch any animal from the island due to their understanding on the mutual relationship of human and nature. Birds and bats drop seeds from fruits they ate. The seeds will grow and produce fruit. It is human that gets the benefits from trees and fruits growing from the seeds.
Um Island is within reach by crossing the sea from Malaumkarta, Mibi, or Makbon Villages. From Sorong Mayoralty, those villages are only 1.5-hour travel by car passing through winding and hilly asphalt road amidst the local forests. From Malaumkarta, we could go across Um Island by rented boat from the locals. When water is calm, boat travel might take around 7 minutes.
Read Also: Ecosystem Complexity Affecting Birds-of-Paradise Diversity and Endemicity
We can watch thousands of birds and bats shifting their duties of safeguarding Um Island at the end of the day. One by one, the bats flew and left the island for food. When the sky turns to violet, there are more herd of flying bats. At the same time, the flock of birds such as seagulls return to home island to rest. "There are many other splendid islands, but it is unlike Um Island with its large number of birds," said Tori.
Editor: Leo Wahyudi