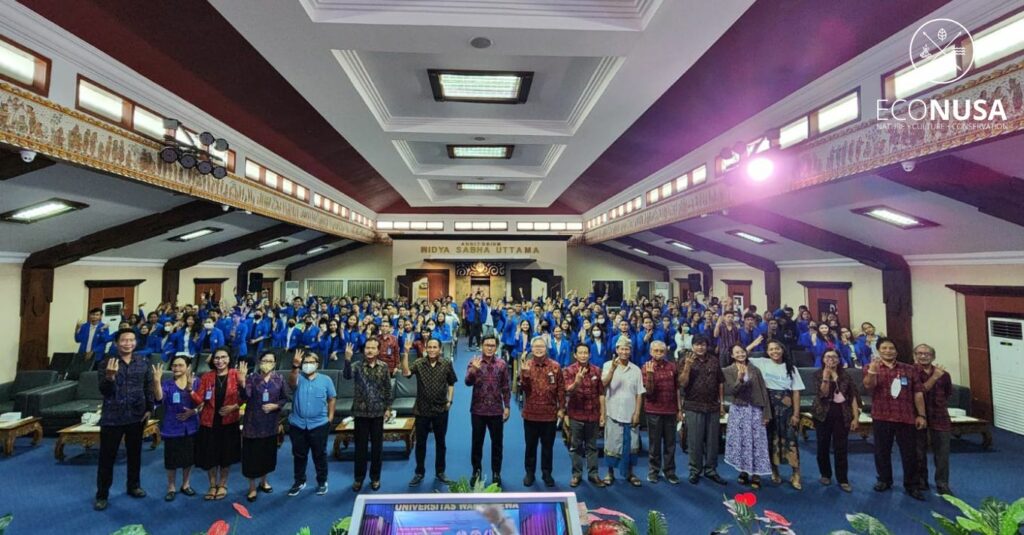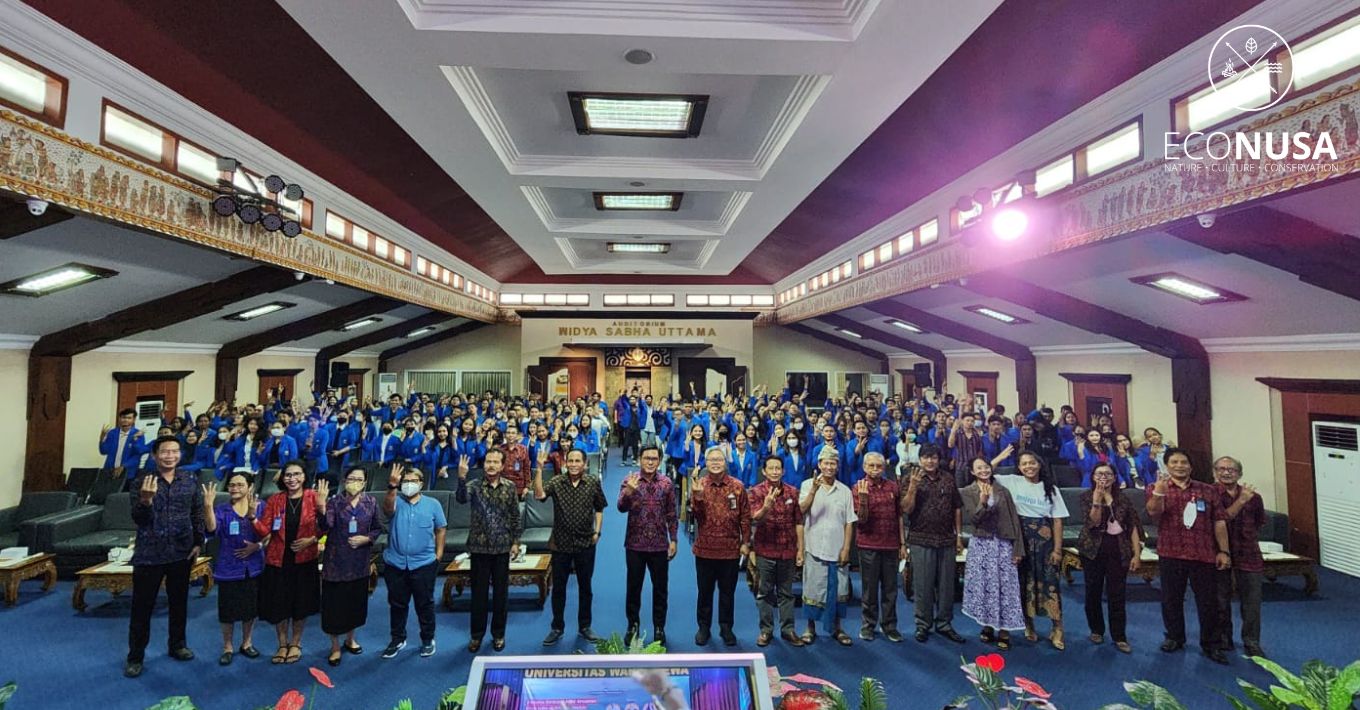 The climate crisis impact has been factually happening today, especially in an archipelagic country like Indonesia. The main researcher of the National Research and Innovation Agency (BRIN) Eddy Hermawan said that around 115 medium and small islands in Indonesia are in danger of disappearing and sinking due to the rising sea levels impacted by rapid climate change. Of course, there are coastal communities that inhabit and are in the most threatening situation on these islands.
"Our country is a maritime country which is currently being threatened by the climate crisis which affects people's lives and also state income," said the Rector of Warmadewa University, Prof. dr. Dewa Widjana, in his remarks opening the Sail to Campus event at Warmadewa University, Bali, on Tuesday, November 15th, 2022.
Read also: Mitigate Climate, Youth Must Not be Tired of Undertaking Process
Sail to Campus is part of an environmental outreach program initiated by the Penjaga Laut (Sea Defender) and supported by the EcoNusa Foundation. It aims to invite youth to be more aware and urge them to take action to protect the sea. Considering the concern of threatening climate crisis to the world, especially Indonesia as an archipelagic country, this time Sail to Campus carries the theme "Speaking up Together to Overcome the Climate Crisis Threat in Coastal Areas".
Nina Nuraisyah, Director of Communication and Youth Mobilization of the EcoNusa Foundation, explained that we are unaware that our daily behavior is very likely to contribute to the loss of many small islands due to the rising sea levels as a result of global warming. Nina also explained the other impacts of climate change that cause a crisis for humans. "Another clear example is a rainstorm that causes flooding. This is proof of the climate crisis impact that we face in Indonesia," said Nina.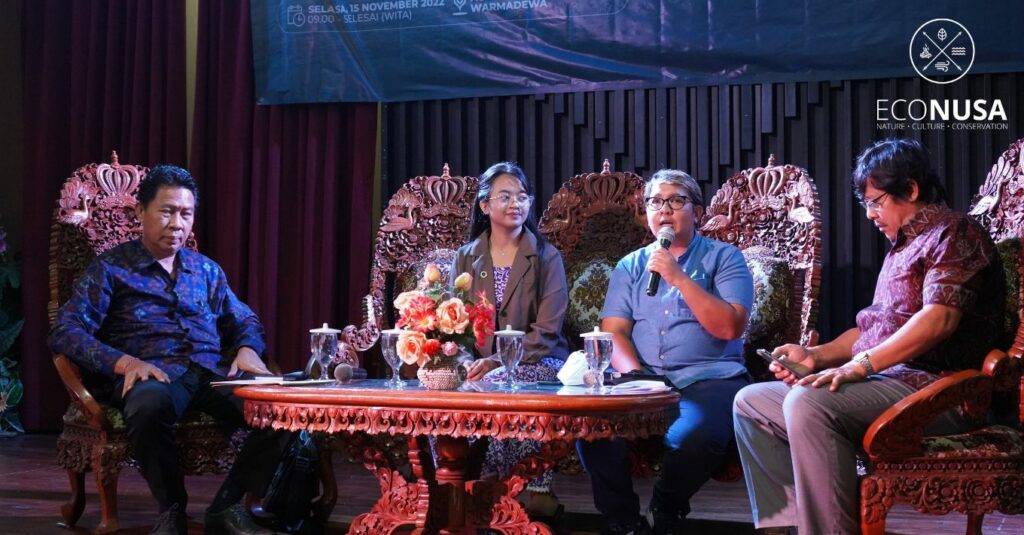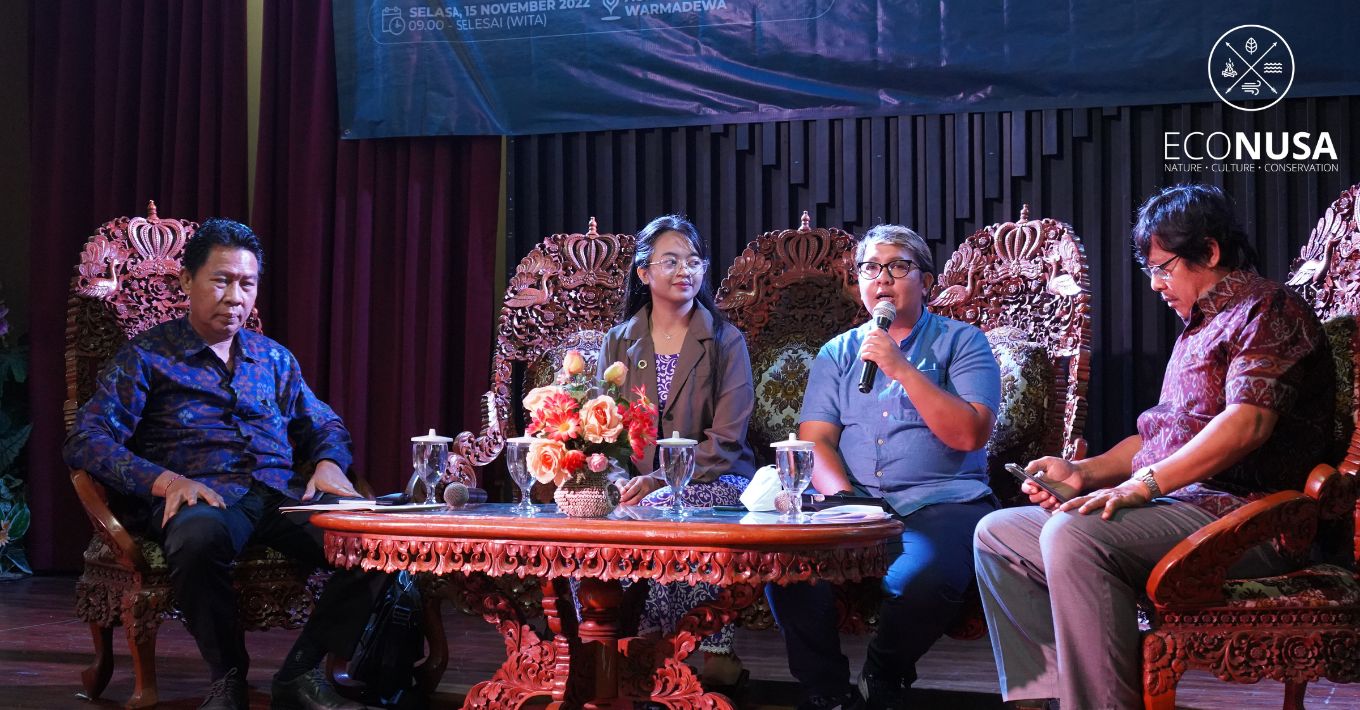 A lecturer at Warmadewa University, Ketut Sudiarta, also explained that climate change could occur as a result of global warming triggered by the increasing and thickening greenhouse gasses, thereby destroying the earth's ozone layer. According to him, in addition to causing the melting of ice at the North Pole which causes the rising sea level, this phenomenon is also the culprit behind the rising water temperatures and changes in ocean currents, changes in wind patterns, and increasingly extreme rainfall. These various things have resulted in the bleaching of coral reefs, decreased abundance of fish, floods, landslides, and tornadoes. In the end, all of these will impact on the huge losses for human lives.
Read also: Youth Action to Mitigate Climate, A Collaborative Youth Action to Reduce Climate Crisis Impact
"That is why we must take the adaptation and mitigation initiatives against the ongoing climate crisis. This is where the young generation plays their significant roles dealing with current and future situations," said Ketut in this event which was held offline and online.
Yola Parede, the National Coordinator of Penjaga Laut, also spoke up. "The role of young people as the agent of change is very important to protect the sea. They have an important role to take action. Hopefully, there will be more Penjaga Laut in Bali and Indonesia," said Yola.
Representing young environmental activists, Putri Adnyaningsih, agrees with this notion. Putri believes that young people play a vital role in overcoming climate change and ensuring a better future for life on earth. She regretted that we as humans have been granted with many things from the earth that support life, such as fresh water and air. Unfortunately, we consciously and unknowingly cause damage to these vital basic needs. The further worrying impacts lead to some issues such as poverty, education, power, and others.
Read also: Extreme Weather, Alarm to Perform Youth Action to Mitigate Climate
"Why should we care about the currently happening climate crisis? Because it is us who live now and in the future. Therefore, we have to be smart, have the courage to voice out our concerns about natural conditions, and be active in taking good actions for the earth," said Putri enthusiastically.
Indonesia has the valuable potential of coastal and marine ecosystems that can support the economy of the people and the country, at least as a source of food and marine commodities, and marine tourism. We will regret when these various potentials are lost due to the climate crisis.
In an effort to contribute to climate crisis mitigation and adaptation, EcoNusa exists and takes initiatives to protect forests, seas, and indigenous peoples to ensure sustainable and equitable management of natural resources. In addition, EcoNusa also supports coastal communities and encourages policy advocacy to undertake sustainable practice of capture fisheries and marine management.
Saving nature, especially the sea, requires collaboration and the role of many parties. Because saving nature means saving human life.
Editor: Leo Wahyudi