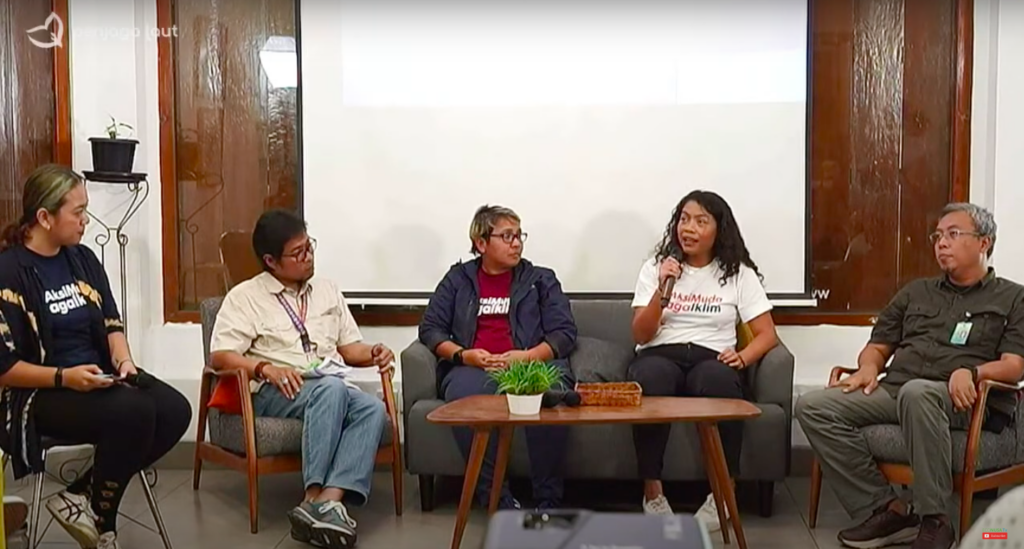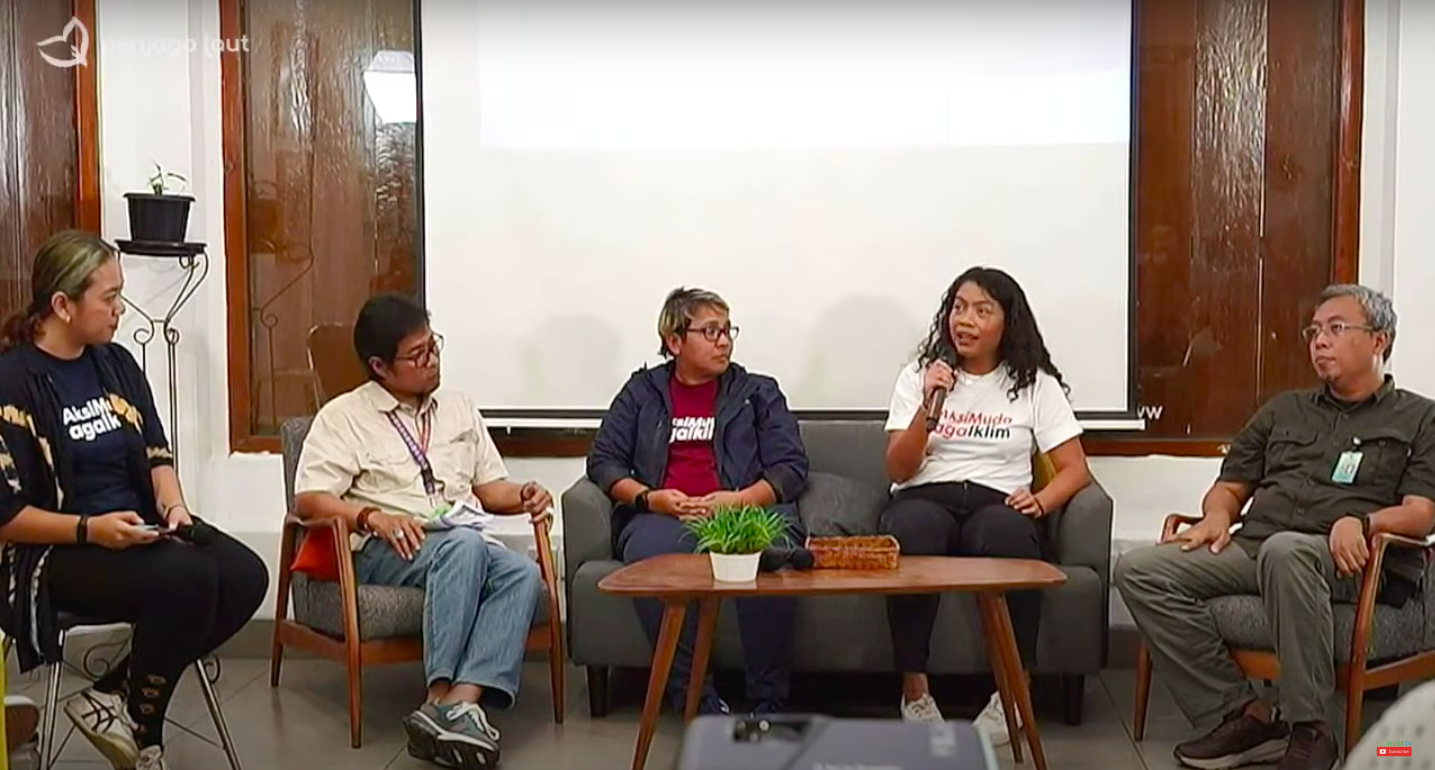 The 2045 is expected to be the golden year of Indonesia due to the domination of young population with productive age. This year, Indonesia will have excellent and competitive youth generation to in pursuit of the advanced Indonesia. This is the next condition after 2030 which is deemed the peak of demographic bonus in which our country has higher productive age population than the non-productive age population.
However, behind this dream, Indonesia will live through the state of climate emergency. The impact of climate change has been happening today when the climate and season are getting unpredictable. "The state of our earth is not okay. Starting from such restlessness, then what will the young people do as the agent of change?" said Yolanda Parede, the National Coordinator of Penjaga Laut (Sea Defender), before the journalists on 27 October 2022 in Jakarta.
As to Yolanda, we need not to wait for 2045 to make a change. The possible transformation today is the young people by raising their awareness that climate change will also have serious impacts to their lives. "The easiest way to change is our own self," she said.
Responding to the condition, Penjaga Laut campaigns Youth Action to Mitigate Climate (AMJI) as a public movement. In such a massive movement, all peoples and communities could join and move collectively to protect earth and sea.
The actions of AMJI include mangrove planting, tree planting, pulling off nail from tree, coral reef transplantation, land and sea debris clean-ups, village clean-up, collective watching of green education film, environmental talks, and bootcamp. AMJI involves thousands of people in 279 spots jointly with 89 collaborators across Indonesia on 29 October 2022.
In response, the Head of Management Agency for Citarum Ciliwung Riverbank and Protected Forests, Pina Ekalipta, expressed his supports to this youth movement. He expected AMJI is not simply ceremonial event, but an education which will create a behavioral change impact and thus it generates economic benefit to the community.
"We feel uneasy if (AMJI) is only a ceremony. Then it is gone after the event. Please bear in mind that monitoring should be done after planting," said Pina commenting the plan for mangrove planting at the major venue, Tangerang Mangrove Center, Tanjung Pasir, Teluknaga District, Tangerang Regency, Banten.
As to Pina, the planting of 2,000 mangrove at one point seems to be insignificant, it equals to one hectare. But if it is multiplied by all spots, it implies that there would be an additional 400-hectare plots of area. "It is not small figure. It is outstanding, and it should be developed further. But, it should not only be limited to mangrove," said Pina.
As to Pina, mangrove today has drawn public attention as Indonesia has committed to reduce emission through mangrove planting. Mangrove has the capacity to absorb around 800 tons of carbon per hectare if compared to other land vegetation. "The key is institution in which planting is done. We could ask the community about it," he added hoping that green economy could run and give benefit to the community.
On the other hand, Yolanda stressed out that securing environment is not singlehanded work, but rather collective work. Thus, Penjaga Laut always encourages youth collaboration to perform various real action consistently.
In response, Dian Banjar Agung, the Section Head of Region II Conservation of Natural Resources Conservation Jakarta, believed that AMJI will become a very massive movement. "This is trivial movement that could give remarkable benefit and impact," said Banjar.
To sum up, Pina emphasized told the young people not to stop living through process. "Do not just for branding. It is better to be trivial, but the impact is real," he concluded.