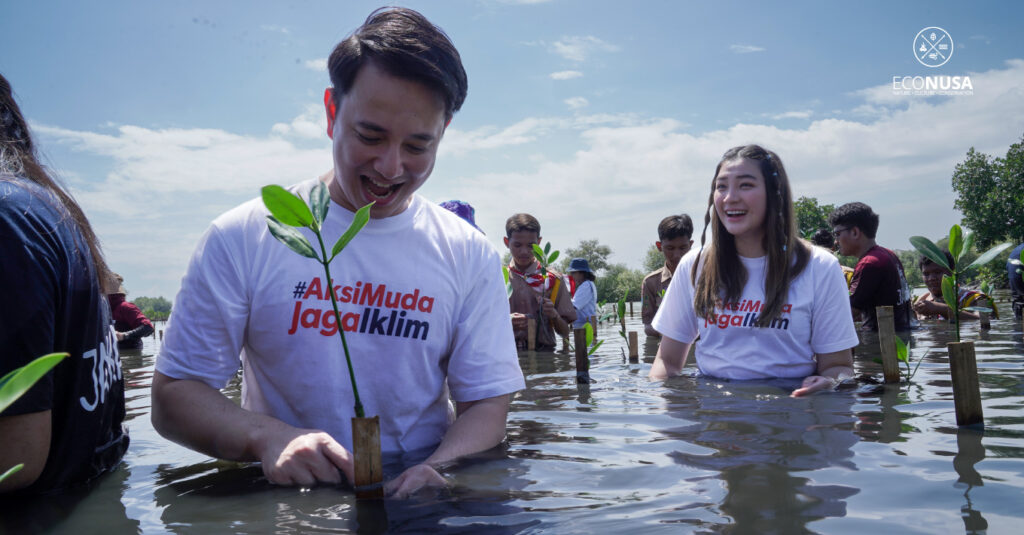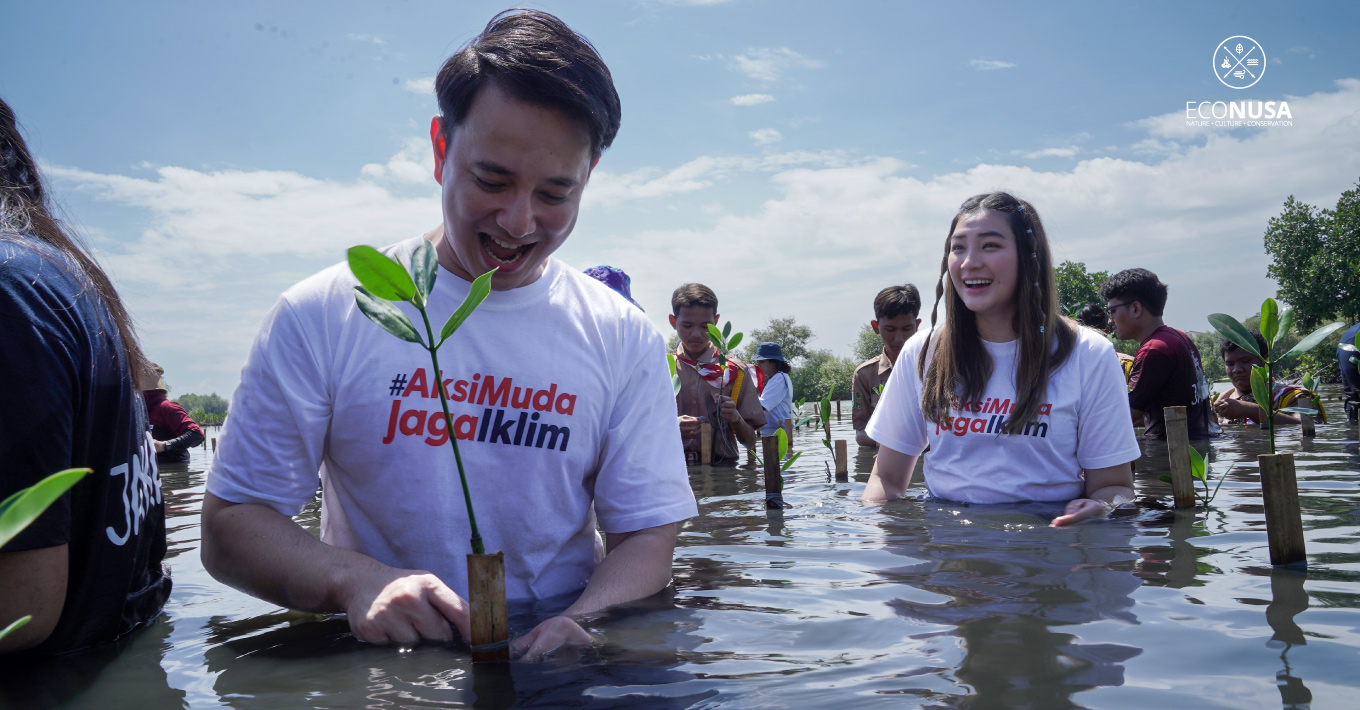 In commemoration of the Youth Pledge Day, the community of Penjaga Laut (Sea Defender) in collaboration with thousands of young peoples performed the Youth Action to Mitigate Climate (AMJI) on Saturday, 29 October 2022. The actions happened in 279 spots across from Aceh to Papua is the youth response to the current climate crisis.
"Thanks to the collaborative spirit, AMJI 2022 could be held in 279 spots simultaneously in Indonesia jointly with 89 collaborators. The action is expectedly not only to become a mere ceremony, but rather lead to lifestyle change to care for environment," said Yolanda Parede, the National Coordinator of Penjaga Laut, on her opening speech at AMJI in the pivotal spot at Tangerang Mangrove Center in Tanjung Pasir, Tangerang.
AMJI is deemed a collective initiative among young people to reduce climate crisis impact through eco-friendly lifestyle and collaborative action to recover forest and sea ecosystem. AMJI was initially held in 2021. In the second year, various activities were performed such as mangrove planting, coral reef transplantation, nail removing, arts performance, and eco-fashion.
At Tangerang Mangrove Center, Penjaga Laut supported by Riverbank and Protected Forest Area Management Agency (BPDASHL), Natural Resource Conservation Agency (BKSDA), Tangerang Regency Government, Perhutani, Indonesian Scout, and EcoNusa planted 2,000 mangroves and cleaned up beach.
Bustar Maitar, EcoNusa Foundation CEO, said that the Intergovernmental Panel for Climate Change (IPCC) declared that from this year we should adapt to the climate change. Mangrove planting is one of the endeavors to reduce the impact of climate crisis. One hectare of mangrove could absorb 800 tons of carbon per year.
"This will help our government meet the target of greenhouse gas emission and help ourselves to live more decently," he said.
The Citarum-Ciliwung BPDASHL Head, Pina Ekalipta, expected that the green action should not stop here. He told the 303 participants at Tangerang Mangrove Center to start protecting forests, sea, and the surrounding environment. "If not us, then who, if not now, then when," he said.
One of the participants attended the event here was actor, Billy Davidson. He joined the mangrove planting at Tangerang Mangrove Center due to his concern about the current environmental situation. "Now, earth is getting hotter. As youth, we should defend our environment," Billy said.
Last year, AMJI event was done in 142 spots nationwide involving 7,724 participants. On the activities, 200 young turtles were released, 24,461 kilograms of waste were cleaned, 33,672 trees and mangroves planted, 1,058 coral reefs transplanted, and 1,000 kilograms of green oysters restored.