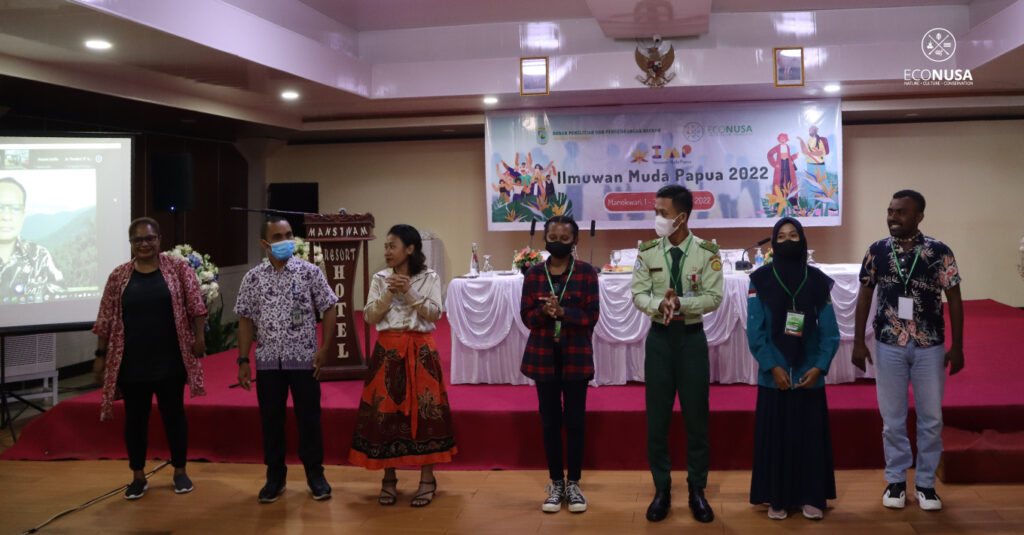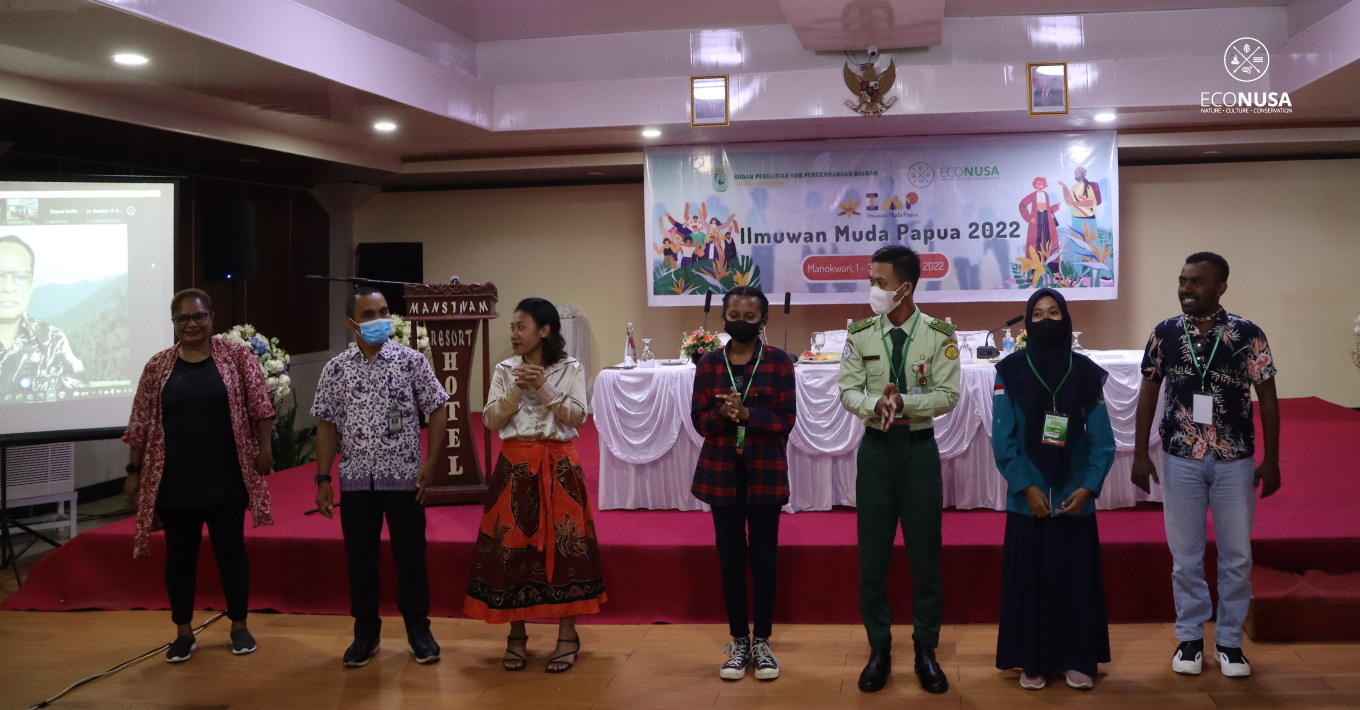 West Papua has strategic areas dubbed the Crown Jewel Papua (CJP) that has some functions of protection, biodiversity, and culture in support of sustainable development. management of CJP landscape is designed to support the commitment of West Papua Province government in implementation of 14 commitments of the Manokwari Declaration related to sustainable development.
The 2.3 hectares of Crown Jewel Papua are located at 4 regencies, namely South Manokwari, Teluk Bintuni, Tambrauw, and Pegunungan Arfak Regencies. The regions consist of protected or conservation areas, buffer zone, and dwelling zone.
Considering the condition, the West Papua Province's Regional Research and Development Agency (Balitbangda) in collaboration with EcoNusa organized an intensive training or bootcamp for Papuan Young Scientist (IMP) on 1-3 September 2022 in Manokwari, West Papua.
Read Also: Commemoration Needs Real Action
IMP was carried out to give positive stimulation to young people as the future researcher. This statement was made by Charlie Danny Heatubun, the Head of West Papua Balitbangda, on the opening speech on behalf of the West Papua acting Governor. "We focus on research in support of the iniatiative of provincial strategic area management, namely Crown Jewel Papua," said Charlie.
IMP bootcamp was attended by 25 students representing some universities in Tanah Papua. They consisted of 10 students from Cenderawasih University, 8 from Papua State University, 2 from Manokwari Agriculture Development Polytechnique (Polbangtan), 4 from Sorong Muhammadiyah Education University, and 1 from Sorong Victory University.
Formerly, the participants had undertaken selection process based on their research proposals submission. The proposals should go through selection process by mentors based on object appropriateness, namely forest and sea. The bootcamp participants will get instruction materials on research technique and systematic writing for three days from 8 mentors from Unimuda Sorong, Sorong Victory University, Cenderawasih University, Papua University, and Manokwari Polbangtan.
Read Also: Maluku Young Kewang Crafting Earth Defender Generation
Charlie expected that the result of the study will unveil biodiversity, social, culture, community relation from generation to generation related to the existing resources and biodiversity. "We want to develop a paradigm, study or research as the basis of decision making on development in West Papua," said Charlie.
Meanwhile, Novi Hematang, the head of EcoNusa office in Manokwari, in her speech said that EcoNusa has strong commitment to always improve the capacity of young people not only on research but also in many aspects through other programs from EcoNusa for young people. "As to us, the future of the nation lies in the hand of young people," said Novi.
Read Also: Dean Forum to Oversee Maritime Affairs and Fisheries Policy
According to Novi, the IMP bootcamp was just a start to become young scientist in research. With the bootcamp, EcoNusa hoped there will be breakthroughs and innovations from research which will give contribution to the development in Tanah Papua. "This research is not only for EcoNusa or Balitbangda, but it should provide benefits to the people in Tanah Papua," she said.
Lukas Kristian, EcoNusa's Coordinator for Youth Mobilization, who is responsible for the 2022 IMP bootcamp underlined that the activity of Papuan Young Scientist here could serve as the media to build a movement among young people who concerns with environment through research. The theme or problem statement which is sourced from community problem will produce a study that becomes a competitive solution to the problem. "So, it is expected that the results of the youth's research will be returned to the community or stakeholders as part of the existing problem's solutions," said Lukas.
The research is highly required to identify the management procedure of the areas including the next strategy. Let alone, West Papua Province has been declared as the Conservation Province which was marked by Manokwari Declaration by Dominggus Mandacan, the former West Papua Governor in 2017-2022, when he was awarded as the Global Conservation Hero in Los Angeles, California, the United States of America, in 2019.
In the three-day training, the IMP participants got some materials on Research Role and Scientific Publication with Regional Development Designation, Scientific Research Methods and Data Collection, Academic Writing, Communication and Publication, Introduction to Mapping Theory, and Mapping Tools Introduction, Research Application, Coaching Clinic, Research Substance, Budget and Timeline, Self-Starter Work, and Presentation.
Read Also: EcoNusa Calls SAI Papuan Youth to Protect Forests
IMP is one of the platforms initiated by EcoNusa with full supports from West Papua's Balitbangda that aims to organize youth participation in Tanah Papua through research. It is expected that their research results could provide contribution to the implementation of natural resource management in Tanah Papua.
Up through to 2022, EcoNusa has organized IMP since 2020 and 2021. On the collaboration with Balitbangda in 2021, IMP involved 35 young researchers from 5 notable campuses in Papua and 5 research experts who provided mentoring to the participants.