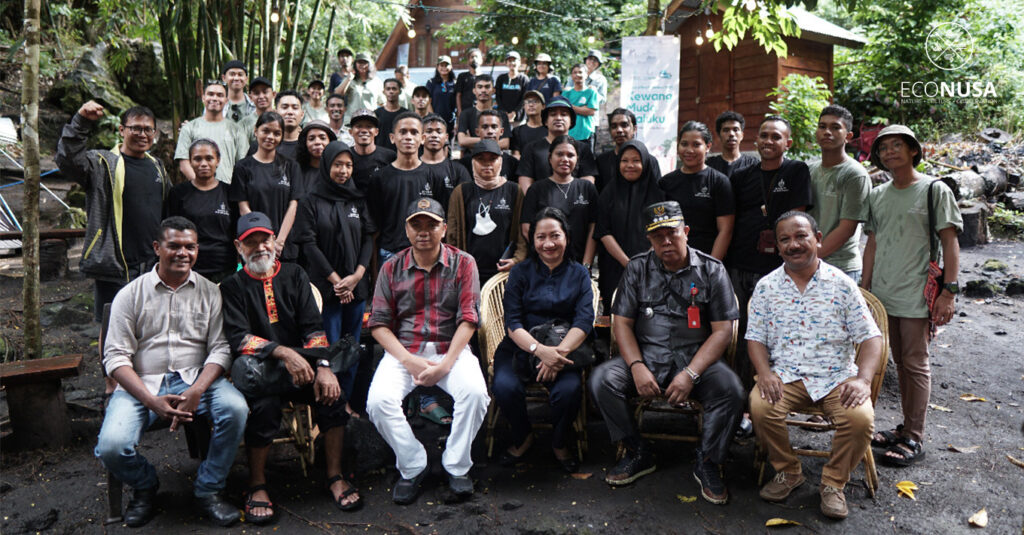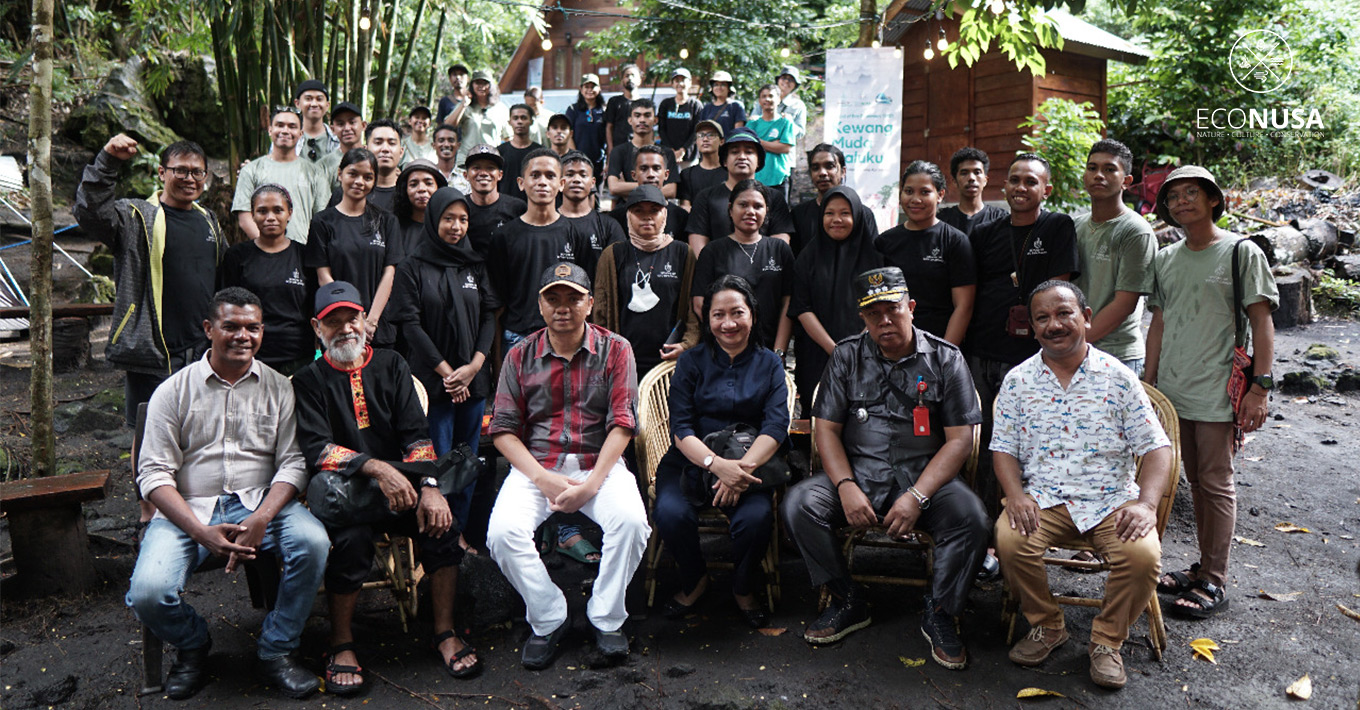 Environmental problems emerge from human conundrum. Consequently, the resolution is based on human with eco-friendly behavior. One of the immediate attempts is by providing both formal and informal education.
"One of the informal educations is a School for Maluku Young Kewang which is expected to create man with care and friendliness to environment," said Roy C. Siauta, Maluku Province's Head of Environment Office, in his written opening speech for Maluku Young Kewang 2022 event on 27 May 2022 in Laga Village, Gunung Api Island, in Banda Island.
As to Roy, Young Kewang education will craft a young generation that will inherit earth with their awareness for environmental care. "EcoNusa Foundation and other relevant parties have assisted our duties and responsibilities as the local government to provide assistance in environmental protection and management," Roy said.
Read also: Taking in Kewang Spirit for Sustainable Maluku
In collaboration with EcoNusa, Moluccas Coastal Care (MCC) organized the Maluku Young Kewang 2022 as part of the Youth Camp that will be held in Sorong, Manokwari, and Jayapura. Maluku Young Kewang was held on 27-29 May 2022 which was attended by 20 youngsters from Ambon City, Banda Island, Southwest Maluku, Tual, and Dobo. They were shortlisted from dozens of registrants across from Maluku.
Youth Camp program highlights ecological diplomacy approach that negotiates the stakeholders' interests by emphasizing the overarching ecological preservation and protection. In the context of environment and Maluku tradition, Young Kewang was held to revive the spirits of a kewang, a man who is called to defend and preserve environment.
The event presented Georgia Manuhuwa Beta from Waste Bank, Mika Ganobal as green activist, James Abrahamz, a lecturer of Pattimura University (Unpatti) of Ambon's School of Maritime Affairs and Fisheries Science, and Kelle Project Team as communication media expert. These facilitators provided ecological knowledge to participants based on their expertise and experience.
Read also: Waste, Major Concern of Maluku Young Kewang
One of notable Kewang in Maluku, Eliza Kissya, dubbed Opa Eli, from Haruku Village, also shared his experience on Young Kewang spirituality. "The awaiting moment has come again because young kewang will be born to continue Opa Eli's dream," he said.
Opa Eli told the origins of kewang as the ancestor's call for forest or ewang and also the roles of local youngsters to conserve culture, maritime and fisheries resources through local wisdom.
"We believe the 20 youngsters from 5 regencies/cities here could become the drivers to articulate environmental issues upon their completion of Young Kewang activity," said Teria Salhuteru, the MCC director.
Read also: Papua, Maluku, We Can, Anything Possible
As to Teria, the Maluku Young Kewang this year is special due to the support given by the Maluku Province's Environment Office for the mobilization of these young people. "The Province's Environment Office should have Maluku Young Kewang as the driver for environmental defender in Maluku," said Teria.
In addition to knowledge, the participants also got basic communication science, including the use of smart phone to record the observation output. The participants were divided into three groups to observe some spots in Banda, such as cinnamon and walnut plantation in Gunung Api, Waste Bank in Banda Neira, and Kele Forest in Lonthoir. As young kewang, the participants were expected to utilize their audio-visual gadgets to feed environmental information they gained.
On the concluding session, the participants had developed action plans for real actions in their own regions. They could start from small actions which are done consistently and solidly in every island so as to give impact to the environment. The participants also took a tour in Banda for fun and historical study such as Sjahrir Island, Dutch-era fortresses. They also studied in Neira and Lonthoir. All participants of Maluku Young Kewang have committed to defend environment in their own regions.  
Editor: Lutfy Putra