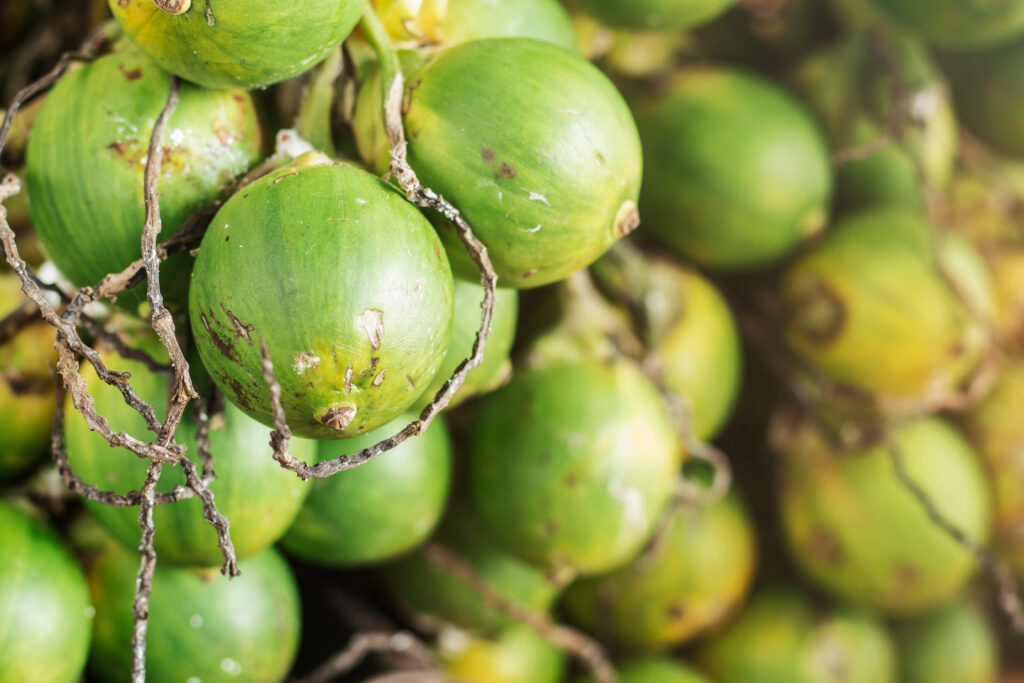 Areca nuts is not strange stuff to Papuan people as it becomes parts of Papuan people's tradition. Chewing areca nuts has presumably become the local tradition from the fourth century. The community consume areca nuts from morning, daytime, afternoon, to evening. Areca nuts have come one of the existing menus on the traditional event such as birth, birth thanksgiving, engagement, dowry, and even funeral.
Christine Sangganafa, a Social Anthropology Lecturer of Cenderawasih University, said that areca nuts could serve as social problem-solving tool. "On the dispute settlement, there is areca nuts in the center to ease our discussion. The hot issue could be peacefully solved while chewing areca nuts," she said on the MACE#5 Papua and Maluku, entitled The Potential of Areca Nut: From Tradition to Ready for Export on November 30, 2022.
Read also: Handling Fishing Net of Hope in Segun Village
Despite the bitter taste of areca nuts, when one is accustomed to chewing it, such bitter taste will disappear. The Papuan people usually consume it by peeling off the skin before chewing which is mixed with betel and chalk. They chew the ingredient to produce reddish color.
The community consume the fruit not simply for tradition. Areca nut has many benefits for health. For instance, it strengthens teeth and eliminate bad breath, eliminate dirty blood for a mother after birth delivery. Besides, the areca nut serves also as the raw materials of cosmetic (lipstick) production, or it could even be processed for candy or juice.
In Papua, areca nut trees are spread all over the 3,700 hectares of plot of land in 13 regencies, such as Jayapura, Keerom, Sarmi, Biak, Supiori, Yapen, Waropen, Nabire, Mimika, Merauke, Maapi, and some parts of Tolikara Regencies. The trees could only grow at the 100 North Latitude – 100 South Latitude at the equator and could hardly grow at the other parts of land. This could become a promising potential to our community to plant areca nut as it has a lot of fans.
Read also: Exploring Gisim Village's Potentials in Sorong
It does not simply meet the local social and cultural needs, but rather it has produced economic values. Karel M. Jarangga, the Papua Provincial's Head for Plantation of Food and Agriculture Office, said that areca nut has become one of potential export commodities. Fortunately, people in Papua could reach the condition and take the benefit of the situation. In 2018, Karel said, Papua exported 280 tons of areca nuts, in 2019 3,300 tons, with a total of Rp300 billion value and in 2021, Jambi could export beyond the value.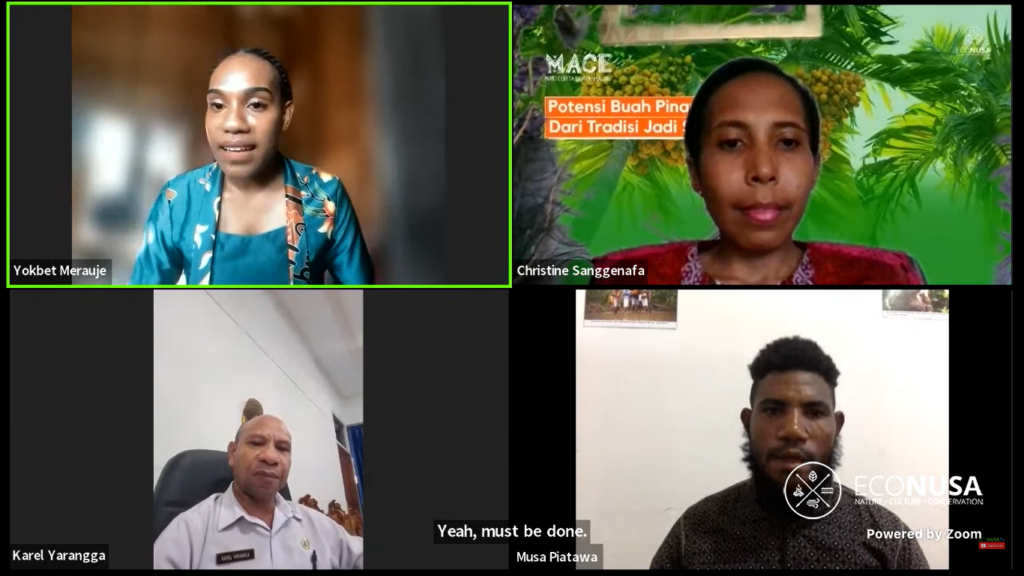 Areca nut is commonly exported in the chopped bean. Foreigners afford the beans usually as one of the materials for cosmetic production. The dried areca bean commonly costs Rp28 – 30 thousand per kilogram. The exported areca is usually batara areca. 
Read also: Keerom Regent Proclaiming Cultivation of Batara Betel Nut
Musa Piatawa, one of the areca nut farmers in Molof Village, Keerom Regency, said that Molof villagers have been prepared for exporting their areca nuts. "But, there is no communication yet," he said. As to him, their crop has so far been sold to local markets outside Molof Village. There is no specific community in Molof Village that manages their crops from areca nut.
According to Karel, areca nuts have promising economic potentials. Therefore, Papuan people should not hesitate to plant areca nut. "Do not be afraid or hesitate to plant areca nut as there will continuous need for areca nuts and it will not stop, because not all areas could plant areca nuts," said Karel.
Editor: Nur Alfiyah