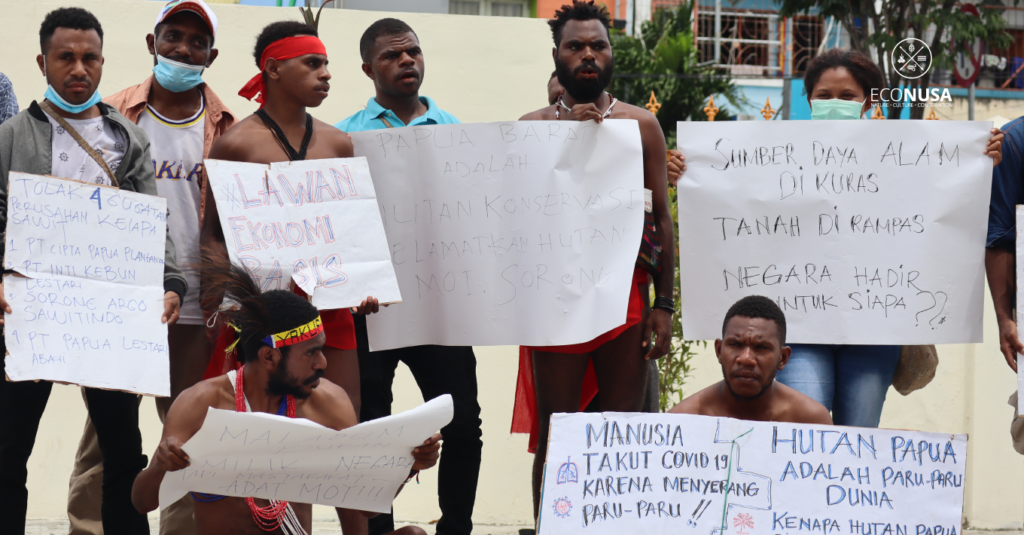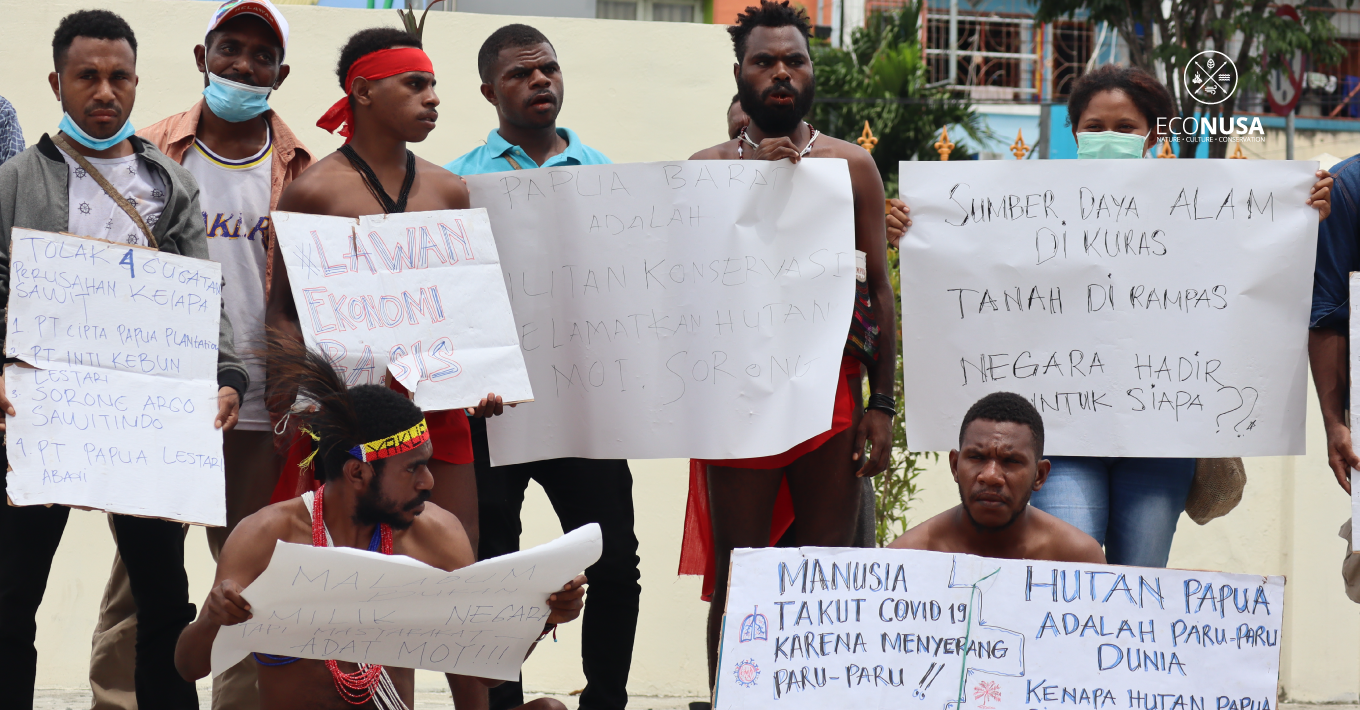 Jayapura Administrative Court, Papua, turned down the lawsuits of two palm oil companies, PT Papua Lestari Abadi and PT Sorong Agro Sawitindo, in response to Sorong Regency, Johny Kamuru, decision to revoke the concessions, namely estate permit, location permit, and environment permit, of the two companies. On the separate verdict given on Tuesday, 7 December 2021, the Administrative judges led by Masdin said that two companies did not suffer from any lose arising from the regent's decision. "It turns down all plaintiff's lawsuits," the verdict quote as saying in the Jayapura Administrative Court website.
In the press conference held following the verdict, Johny Kamuru expressed its gratitude to all parties involving in the process of concession evaluation to the trial, including Corruption Eradication Commission (KPK) and EcoNusa Foundation. KPK engaged in palm oil license evaluation process in West Papua, including license revocation and being witness at the court. "This is our victory, the community victory. It is deemed the entry point to sustainable forest management in Tanah Papua," he said.
Read Also: Revoking Palm Oil Concession, Sorong Authorities Sued
Johny revoked the license of 15,631 hectares of PT. Papua Lestari Abadi and 40,000 hectares of PT. Sorong Agro Sawitindo in April 2021. In addition to the permit of those companies, Johny also revoked two other companies' licenses, one of them is PT. Inti Kebun Lestari with 34,400 hectare plots of land. The measure here is the follow-up of license review led by West Papua Governor  through West Papua's Food, Horticulture, and Plantation Office and license evaluation team with the KPK support.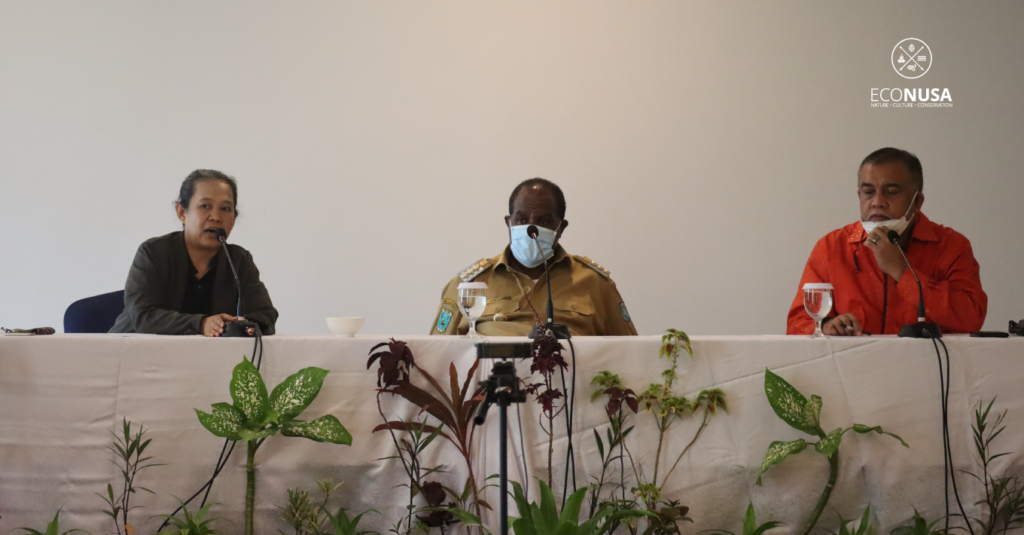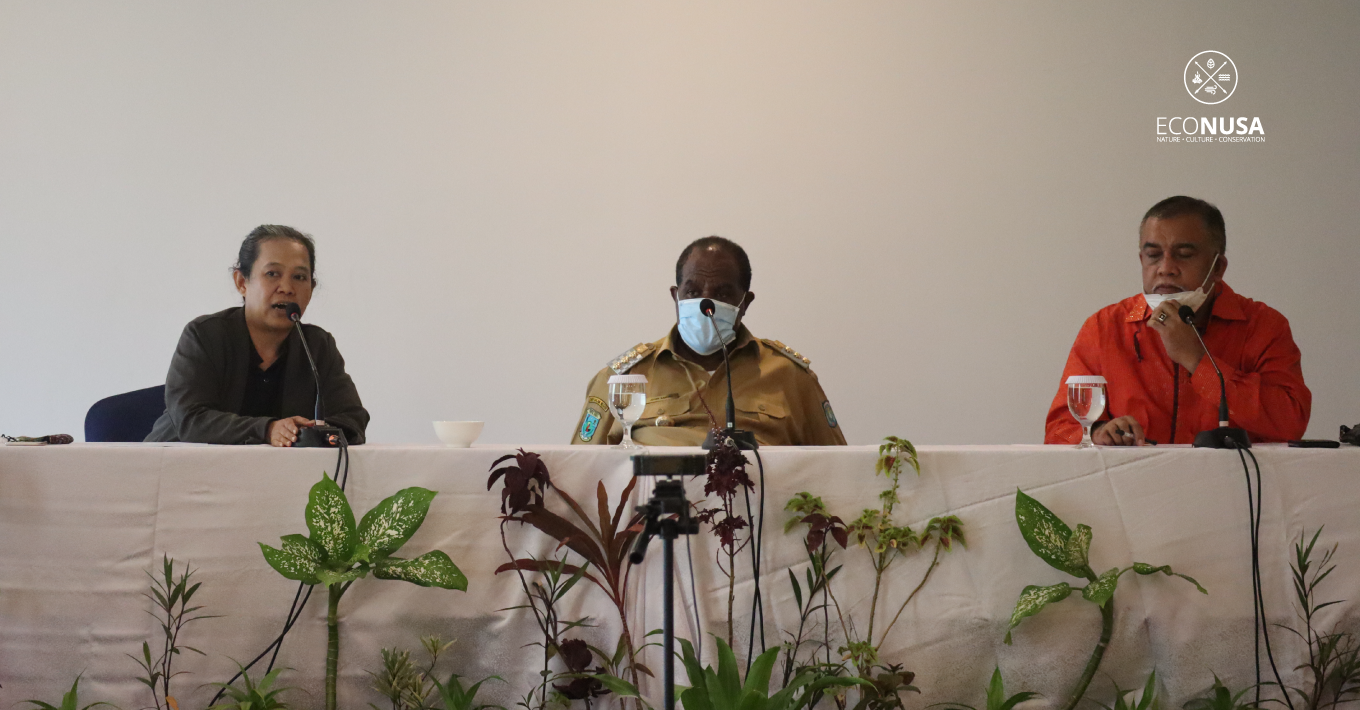 However, PT. Papua Lestari Abadi, PT. Sorong Agro Sawitindo, and PT Inti Kebun Lestari charged the Johny's decision to Jayapura Administrative Court in August 2021. The verdicts for PT Papua Lestari and PT Sorong Agro Sawitindo was read today and PT. Inti Kebun Lestari's litigation is on trial which is expected to be final by end of December.
Read Also: Protecting Customary Land from Palm Oil Investment
Gideon Kilmi, one of the representatives of Konhir District indigenous community residing in the concession of PT. Sorong Agro Sawitindo, was content with the court verdict. "I am relief with the verdict and feeling thankful to the license revocation done by Sorong Regent as the indigenous representative," he said.
EcoNusa's Policy and Advocacy Manager Cindy Simangunsong said that the verdict is yielded from collaborative work. Following the verdict, there are still many things to work out to give back the land to the indigenous community. "We appreciate the Administrative Court verdict as the joint victory. But we should remember, this is not the end, but this is a start. There are still many things to do particularly the notion that the revoked concession areas should be given back to the indigenous community," Cindy said.
Read Also: Locals Deceived by Questionable Palm Oil License
In addition to Sorong Regency, palm oil license evaluation is also carried out in some other places in West Papua, such as South Sorong Regency, Teluk Bintuni, Fakfak, Teluk Wondama, and South Manokwari. As from the total of 24 companies in West Papua, the local government evaluates 680,000 hectares of concesion land which equals to 10 times of Jakarta Province size. The local government found that all palm oil companies commit violation. Sanction is given along with the companies' level of violation. Around 340,000 hectares plot of concession land in some regencies had been revoked. 
Editor: Leo Wahyudi