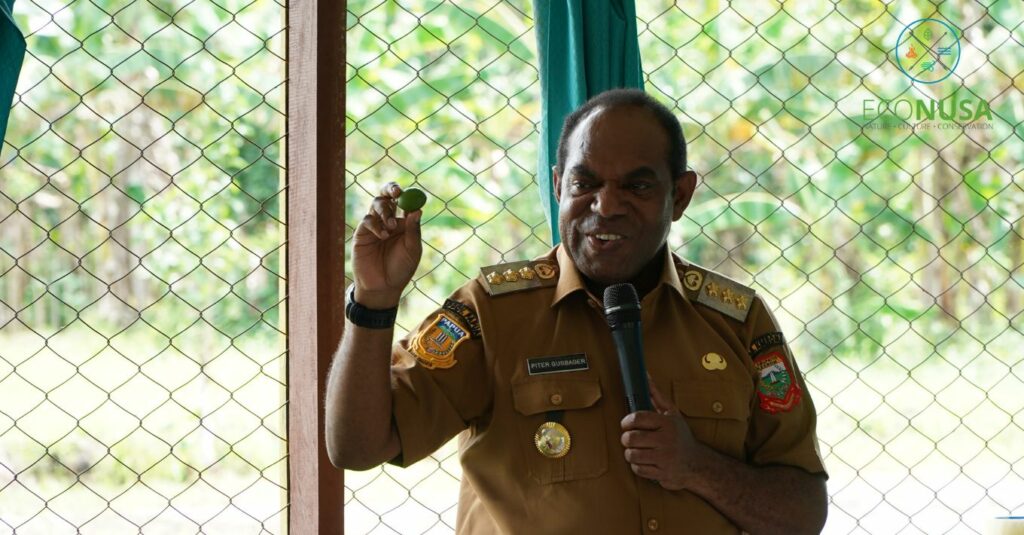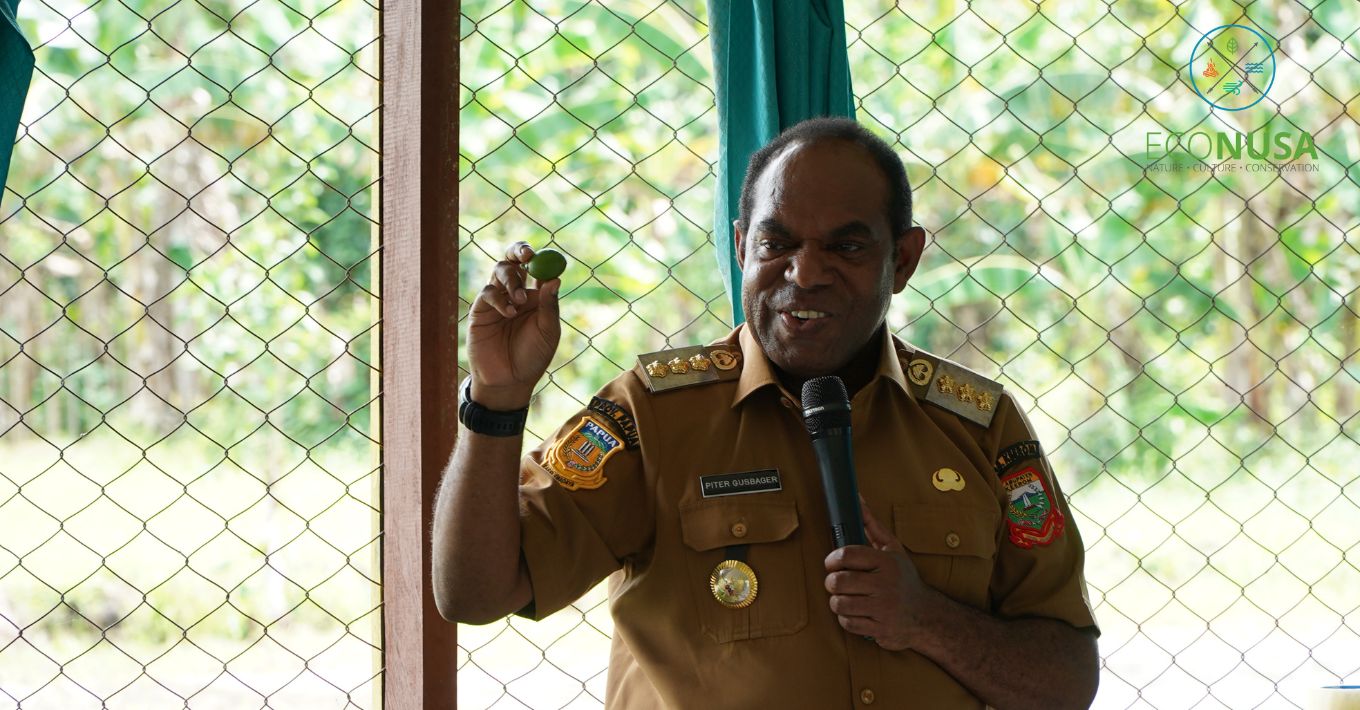 Keerom Regency government in cooperation with EcoNusa Foundation plan to develop a cultivation of Batara betel nut to have export quality commodity that will meet the need for overseas cosmetic raw materials. The statement was affirmed by Keerom Regent, Piter Gusbager, when proclaiming the cultivation of Batara betel nut which was marked planting the betel nut at Wambes Village, Mannem District, Keerom Regency in Papua Province, Monday 3 October 2022.
Regent Gusbager explained that nearly all peoples in Keerom Regency plant betel nut trees and most of his people earn income from betel nut. Therefore, the community would not be hard to cultivate the existing Batara betel nut variant.
Read Also: Exploring Gising Village's Potentials in Sorong
Gusbager said further that the cultivation program of Batara betel nut actually has been planned two years before, but suspended due to Covid-19 pandemic. Then, in collaboration with EcoNusa, the regional government encouraged the realization of the idea by end of 2022. EcoNusa had initiating support by providing 1,000 seeds of Batara to Keerom. The Keerom government then will improve the program here in 2023.
With an effective cultivation of Batara betel nut, Gusbager expected that in the upcoming five years Keerom Regency will become an exporter of Batara betel nut to meet the need of international cosmetic raw materials.
Meanwhile, the EcoNusa's Head of Papua office, Maryo Saputra Sanuddin, appreciated the response of Keerom Regent with its cultivation program of Batara betel nut. Maryo admitted that Keerom is known as the producer of betel nut to peoples of greater Jayapura who are fond of chewing betel. Thus, EcoNusa proposed the development of other derivative product of betel.
Read Also: Sago, Vegetation with Loads of Benefit Threatened by Development
"However, the Regent suggested the development of Batara variant due to his suspended program. We agreed with him. So, together with the STS in Keerom, we proclaimed the planting of Batara betel nut," said Maryo.
EcoNusa held a Village Head Workshop (WKK) and Social Transformation School (STS) as part of the School of Eco-Involvement (SEI) programs. It is intended to build local resilience. The SEI program is a series of activity involving local stakeholders. Those 6-day activities were attended by 68 participants from 14 villages in Keerom Regency and 3 villages in Jayapura Regency.
Read Also: Potency of Indonesian Tuna and Huhate Fisher's Fate
The materials for WKK consist of Policy and Authority of Village Administration, Local Potential and Asset-based Village Plan and Development, integration of potential map into village spatial planning, development of Village Medium Term Development Plan, Village Working Plan, and participatory Village Budget Plan, and development of working plan for result implementation. The STS participants also get theory and practice on cultivation and development of three commodities proposed by the local community and government, Batara betel nut, Vanilla, and Cocoa.
The opening of SEI Keerom was marked by planting Batara betel nut by the Keerom Regent at front yard of Wambes Administration office and distribution of 1,000 Batara seeds to SEI participants.
Maryo hoped that the development of Batara is acceptable among the community so as to be seriously developed in pursuit of people's welfare in Keerom Regency.
Editor: Leo Wahyudi