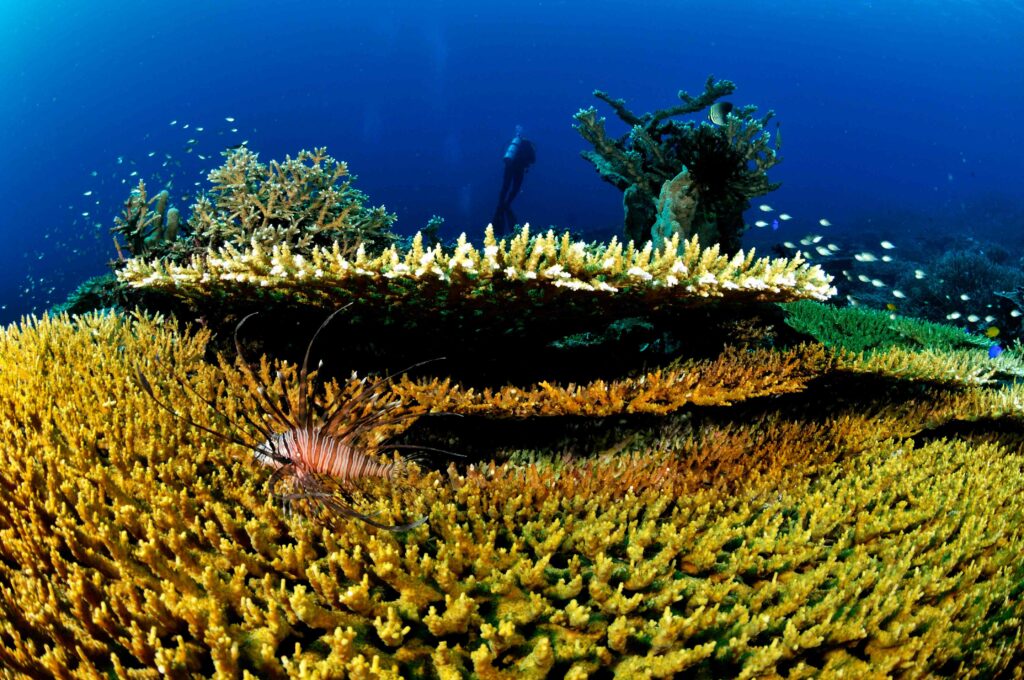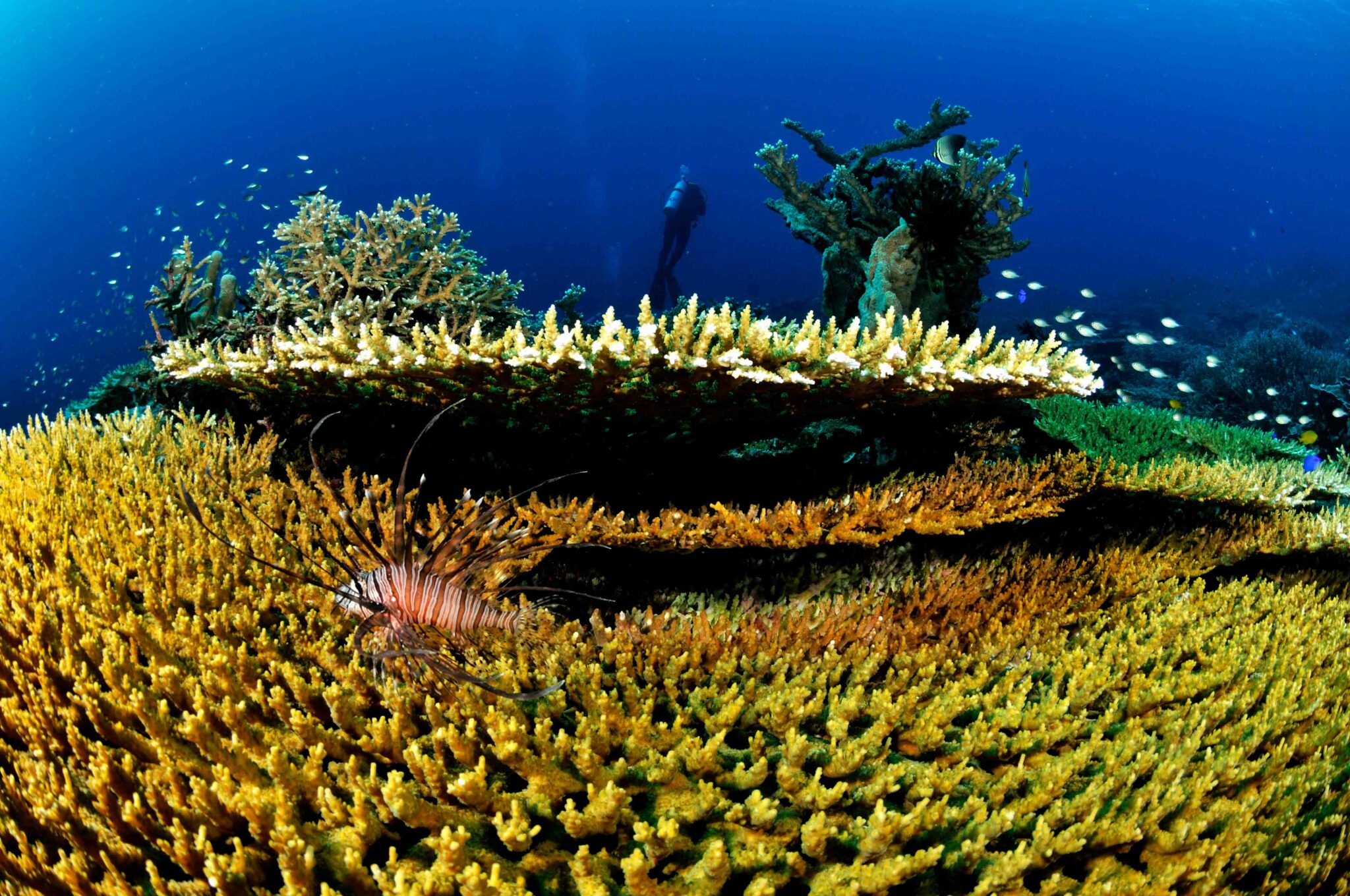 For those of you who enjoy diving or admiring underwater beauty may already know that Maluku is one of Indonesia's regions with extraordinary underwater diversity. To preserve this diversity, one of the government's efforts is to establish the Marine Protected Areas (MPA). These conservation areas will be specifically preserved and managed through a zoning system to ensure their sustainability.
Indonesia has committed to dedicating at least 10% of the ocean area, or around 30 million ha of total water area, into a conservation area, in compliance with the Aichi Target set by the Convention on Biological Diversity. Currently, Indonesia has roughly 24 million hectares of conservation areas, with the goal of achieving the commitment gradually by 2030. In order to achieve the goal, the Ministry of Marine Affairs and Fisheries of the Republic of Indonesia established four additional Marine Protected Areas, all of which are located in Maluku, in June 2021. Thus, the water areas in Indonesia being conserved are now growing to 267,260.44 hectares. Do you want to know more about these new Marine Conservation Areas? Let's find out together, shall we?
1. Lease Islands
The Lease Islands, also known as the Uliase Islands, are located in Central Maluku. This archipelago includes 3 islands, namely Haruku, Saparua, and Nusalaut. When you visit these islands, you will be welcomed with a stretch of white sand, as well as clear blue and turquoise seas. In addition, the underwater world in the Lease Islands is no less beautiful. Interestingly, the Lease Islands keep a trace of history. Nusalaut Island is the birthplace of an Indonesian heroine, Martha Christina Tiahahu. On the island you can also find historical sites, such as the Martha Christina Tiahahu Statue, Beverwijk Fort, and also the Eben Haezer Church.
2. Ay Island & Rhun Island
Ay Island and Rhun Island, both located in Central Maluku's Banda Islands, are among the most popular tourist destinations. Many people visit the area to snorkel or dive. The panorama above sea level is equally as beautiful as the underwater splendour. If you are interested in history, you may have heard about Rhun Island before. Back then, the Dutch and British disputed the island's existence because of its great spice richness. Eventually, there was an agreement which stated that Rhun Island, which had previously been under British authority, became under the control of Dutch. In exchange, the Dutch gave the British control of Manhattan Island in the United States.
3. Boano Island
Boano Island, located in the western part of Seram Island, is known for containing a wealth of fisheries and coastal resources. This island region is also home to a variety of coastal ecosystems, including mangroves, seagrass beds, and coral reefs. The mangrove forest on this island covers 481 hectares, and the coral reef ecosystems in Boano Island's surroundings cover 595 hectares. Various varieties of fish and other marine biota live in each of these ecosystems. Because of the potential, the Boano Island area has recently been designated as a Marine Protected Area. Another unique feature of Boano Island is that it has been recognized as an Important Bird Area by BirdLife International. There are about 68 species of birds that live on this island, one of which is the buano kehicap. This bird species is endemic to Boano Island and its conservation status is critically endangered.
4. West Seram and North West Seram
The Seram Sea area has also been classified as a Marine Protected Area by the Ministry of Maritime Affairs and Fisheries. The underwater world's beauty and diversity are no longer in question. There are mangrove forests, seaweed, coral reefs, and seagrass ecosystems, which are home to a variety of marine biota, including napoleon fish, mouse grouper, and tiger grouper. Then the Seram Sea, which is part of the Pacific Ocean, also serves as a whale migratory path every year. Isn't it fascinating?
So, who's up for visiting Maluku and immersing in the underwater beauty of these four Marine Protected Areas? However, let us remember to be responsible youth by contributing to the preservation of Indonesia's waters. For example, not polluting the sea, causing damage to marine biota, and equipping oneself with knowledge about marine issues in Indonesia are all good examples. Furthermore, don't forget to watch videos of Sail to Campus programs on the EcoNusa TV YouTube channel to learn more about what we can do to protect Indonesia's oceans!