Indonesia has a large forest area and is home to a diverse range of flora and wildlife. Unfortunately, deforestation continues to occur at the same time. Deforestation can be caused by a variety of factors, including the conversion of forest area to oil palm plantations. According to the Center for International Forestry Research (CIFOR), there were 168,471 hectares of natural forest converted to oil palm plantations in Papua Province until 2019. Deforestation, of course, can bring many problems, such as floods and landslides. Not only that,  deforestation can also result in a variety of social issues.
This time, let's learn more about deforestation, its causes and effects, and what we can do as young people to help prevent deforestation!
So, why does deforestation happen?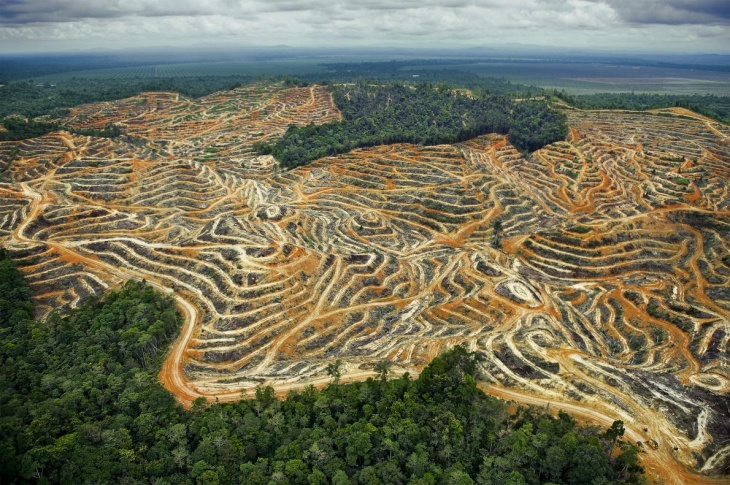 According to the Regulation of the Minister of Environment and Forestry of Indonesia Number 30/2009, deforestation is the permanent change from a forested area to a non-forested area caused by human activities.  There are many human activities that cause this. According to a 2019 study titled 'What causes deforestation in Indonesia?,' the conversion of forest area to oil palm plantations was the leading source of deforestation in Indonesia (23%) between 2001-2016. Then other factors include the logging business, road construction, mining sector, large-scale plantations, and population settlement expansion.
Deforestation's impacts
Negative consequences will occur if our forests continue to be deforested, including:
Floras and faunas will lose their habitat
Many trees, plants, and animals can be found in forests. Where should they go if they are displaced from their current habitat?
It can cause various natural disasters
Yep, deforestation can cause various natural disasters, such as landslides and floods. Forests have also served as a means of absorbing rainwater. When the forest is gone, water will have a hard time being absorbed into the ground, causing flooding. If a natural disaster occurs, humans will be harmed as well.
Increase the temperature of the earth
Forests play a critical part in keeping the earth's temperature stable. According to a study, deforestation might raise local temperatures by up to 4.5 degrees Celsius and extend to a radius of up to 6 kilometers. Who's been complaining about the heat the whole time? Do you want our planet to heat up even more?
Indigenous peoples are being evicted from their homes
Many indigenous peoples continue to rely on forests for their livelihood in various parts of Indonesia. They not only live there, but they also serve as forest guardians, ensuring its long-term sustainability.
So, what can we do to help solve this problem?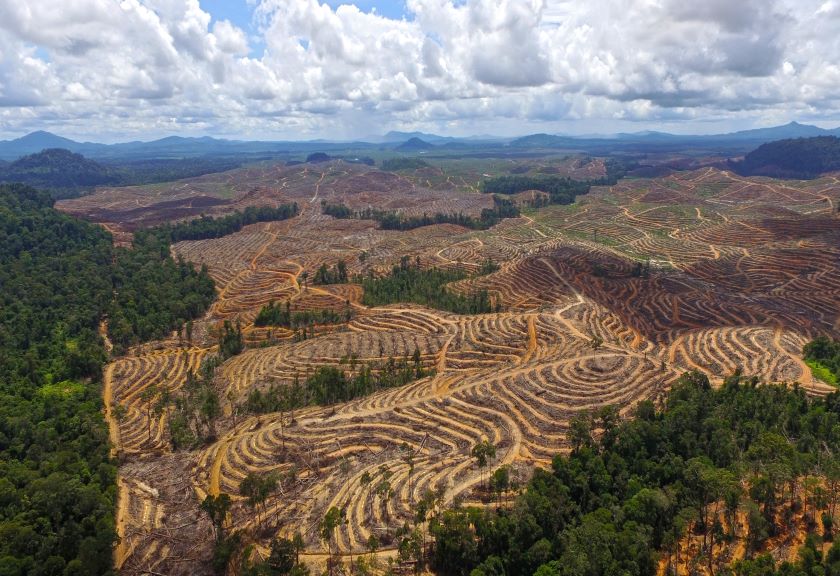 To begin with, it is necessary for young people to be more critical in determining the true causes of deforestation. Local governments and enterprises are the major actors with the power to stop the conversion of oil palm land as the primary source of deforestation. As young people, after finding out more, we can start taking various actions. For example, signing a petition encouraging the government to stop deforestation, educating people around us, planting trees, speaking out on social media, donating to indigenous peoples who need help, and so on.
Let's join the next School of Eco Diplomacy if you're interested in learning more about deforestation, forests, and other environmental challenges. This event will take place in Banda on the 27th and 29th of May 2022. Through this program, You can learn more about how to become an environmental diplomat who actively works for the environment through this program.
Interested in signing up? Simply follow this link to register by May 22, 2022 at 23:59 WITA. Don't miss it!