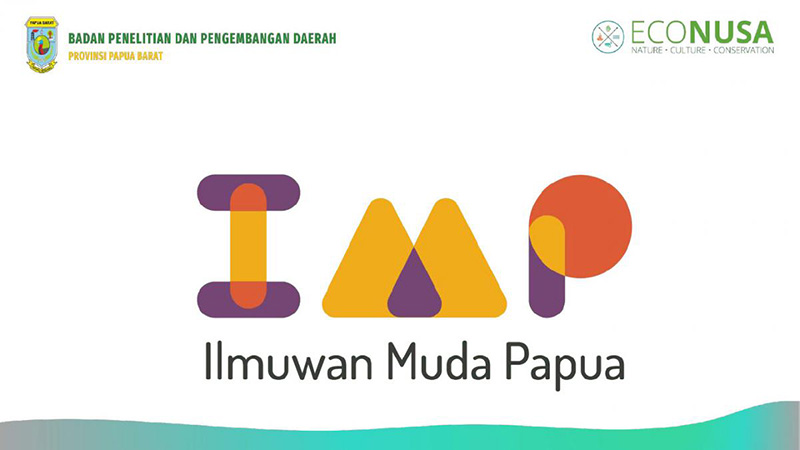 Scientific publications made by researchers in Indonesia are still minimal, including research on biodiversity. Although there are relatively more research subjects than other countries, it is not enough to encourage diversity of research. For this reason, the cooperation of various parties is urgently needed to achieve the goals set out in the Sustainable Development Goals (SDGs).
The Head of West Papua Province's Regional Research and Development Agency (Charlie Balitbangda), Charlie D. Heatubun, said that the focus of biodiversity research in Indonesia still lags behind neighboring countries such as Papua New Guinea and Australia. In fact, Indonesia has four provinces with forest area of more than 50 percent of the area of its own province. These forests are in the provinces of Papua, West Papua, North Kalimantan and Aceh.
"When compared with Papua New Guinea and Australia, they are already brightly lit. While we still have a lot that is unknown. Many areas we have not yet entered but are in oil palm concessions which if done will result in land clearing, all will be gone. How hurtful we are, "Charlie said in the virtual outreach of the Papua Young Scientist Program.
According to Charlie, to date there have been 3,764 vertebrate species and 200,000 invertebrates in the Land of Papua. In addition, about 13,402 vascular plants spread on the Earth of Paradise with 68 percent of them are endemic plants.
Charlie hopes that number will continue to increase as scientific publications increase. To encourage this, the Balitbangda of West Papua Province and the EcoNusa Foundation have launched the Papua Young Scientists (IMP) program as a forum for young researchers of the Land of Papua to support the vision of sustainable development.
The IMP program aims to encourage the participation of young people in Tanah Papua through research on sustainable development. IMP funds research with ecological, economic and social sub-themes. The proposal of researchers who have passed the selection stage will receive training and mentoring to the research seminar.
"Research activities contribute greatly to knowledge. We encourage the IMP program to continue. Our research database is still fragmented. This is irony. We have biodiversity and culture but data trustees are in other countries. In my experience, we have to go to England, Holland, Italy to study biodiversity, "Charlie said.
Member of the Indonesian Academy of Sciences Jatna Supriatna said that Indonesia has great potential in natural resource research. According to him, Indonesia has 6,000 types of food plants and 2,500 types of medicinal plants which have not been utilized optimally in supporting the industry.
"The United Nations has set 2010-2020 as a decade of biodiversity. The industries that will advance are the pharmaceutical, health, food, agriculture and cosmetics industries. The industry relies on biodiversity as raw material accompanied by knowledge and technology, "said Jatna.
Jatna likens the forest as green gold because it has a variety of benefits. According to him, 70 percent of medicines were obtained from research results in the forest. He gave an example of plants such as Kecubung (Brugmansia candida Pers), Tobacco (Nicotiana tabacum), Areca nut (Areca catechu L), and Lemongrass (Cymbopogon winterianus Jowitt) can be used as biopesticides.
For the textile industry, forests provide a variety of natural dyes that can be utilized, such as Pakis beunyeur, Kanyere rhino, Cicer reticulatum as yellow coloring available in Tanah Papua.
Unfortunately, government support through research funding is relatively small compared to other countries. According to Jatna, the Indonesian government only allocated research funds of 0.01 percent of gross domestic product (GDP) in 2015. The number of Indonesian researchers per capita in 2015 was only 90 people.
"The role of universities is to produce researchers. That requires time and funds. At the moment we cannot work alone, we need to work together with various parties, "said Jatna.
EcoNusa Foundation Program Director Muhammad Farid hopes that the IMP program can produce young scientists in the Land of Papua. According to him, young scientists have a very important role to support the sustainable development that has been declared by the Government of West Papua Province.
"We want the research results not only to be stored in a library but also to support the lives of indigenous Papuans. We put the results of this research into national and international events, "said Farid, giving examples of events such as the Melanesian flora symposium in 2022.
Editor: Leo Wahyudi