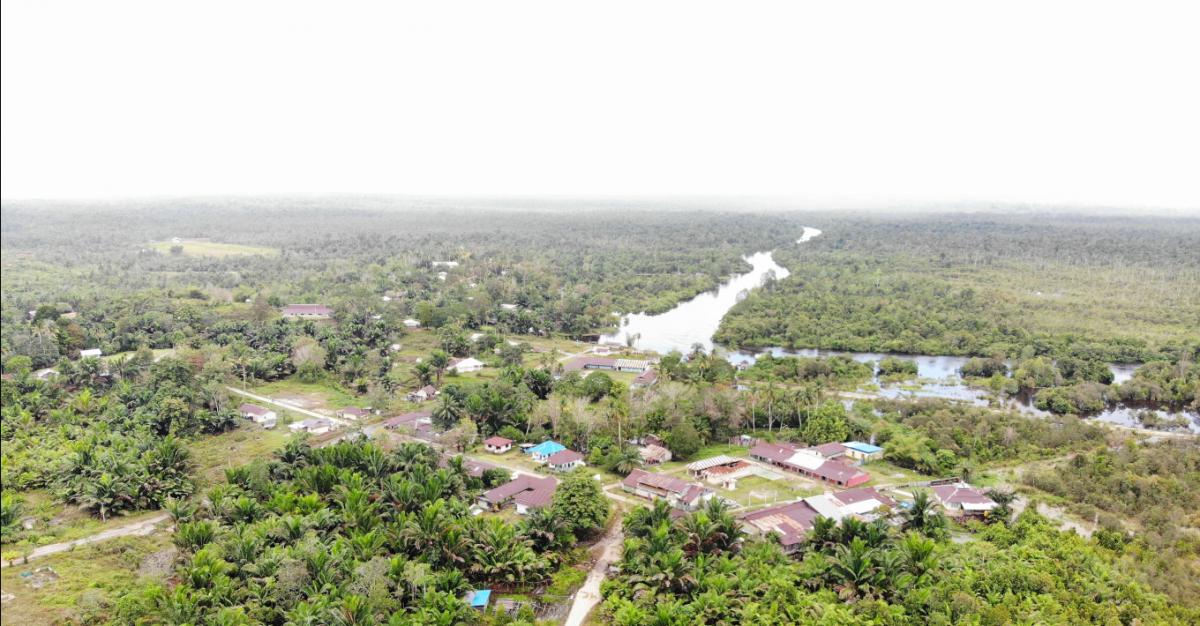 The eastern parts of Indonesia still have relatively intact forests in the Land of Papua and Maluku Islands. Forests in Papua, West Papua, Maluku and North Maluku stretch out 38,660,805.42 hectares or 44 percent of the total forests cover in Indonesia. On the other hands, these areas have plantation concessions for 1,728,365 hectares. Concession and land use change have been the looming threat to local community living inside and surrounding the forest as they rely completely their lives on natural resources. They have low bargaining power with high dependence on outside resources when they have to cope with extractive industries and environmental exploitation.
Considering the existing potentials and the looming threat, EcoNusa Foundation makes joint efforts to strengthen local community resilience with adequate information, appropriate knowledge and sufficient resources to make their own decision on the local development based on free, prior and informed consent (FPIC) principles. Such a condition has driven EcoNusa to promote a program so-called School of Eco Involvement (SEI).
SEI is a program to education program for village development cadre to create social justice by bringing up a resilient and thoughtful cadre of village development. In this respect, EcoNusa works in collaboration with INSIST to carry out SEI program.
The mission of SEI program is to facilitate young villagers and village leaders to identify their own potentials particularly on sustainable food, energy and environment. And so, they will have the capacity to develop their potentials as local resources to develop local resilience.
There are four major activities in School of Eco Involvement, namely:
1. Forum/Workshop for Village Leaders
The activity serves as a forum to bridge the implementation of community-based empowerment activities. The participants are village leaders or notable figures representing the village.
2. School of Social Transformation (STS)
This school is a classroom-based activity to edify cadres who are recruited locally and encouraged to be driver of local development in the village.
3. Village School/Field School
Following the participation of STS, the participants should arrange Follow-up Plans (RTL) which will be implemented at their villages for three months. Within three months, they will be assisted by a team for mentoring and providing assistance. Theme of Field School is based on the existing local potentials. For instance, agriculture, farming, mapping, energy, and the likes.
4. School of Involvement
The instruction activity recruits participants from alumni of STS on the village as well as active village cadres who manages Village School. They will involve actively in the development of local independence and community resilience.
School of Eco Involvement activities are done in 5 regions in West Papua, south Papua, north Papua, Maluku and North Maluku. Prior to the activity, scoping is carried out to identify social condition of a village, participant, targeted location, theme selection and curriculum development. In 2019, EcoNusa has facilitated series of SEI activities in West Papua targeting community living surrounding the forest and palm oil estate.
Participants who formerly took parts in Social Transformation School and Village School are expected to become resilient and independent cadres who can make decision on their sources of life and drive the community to develop their villages.