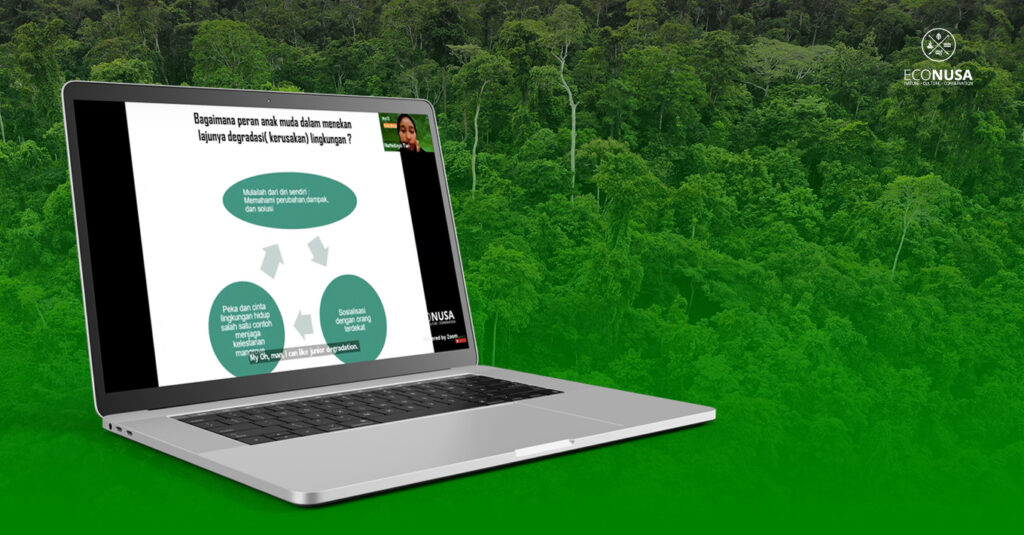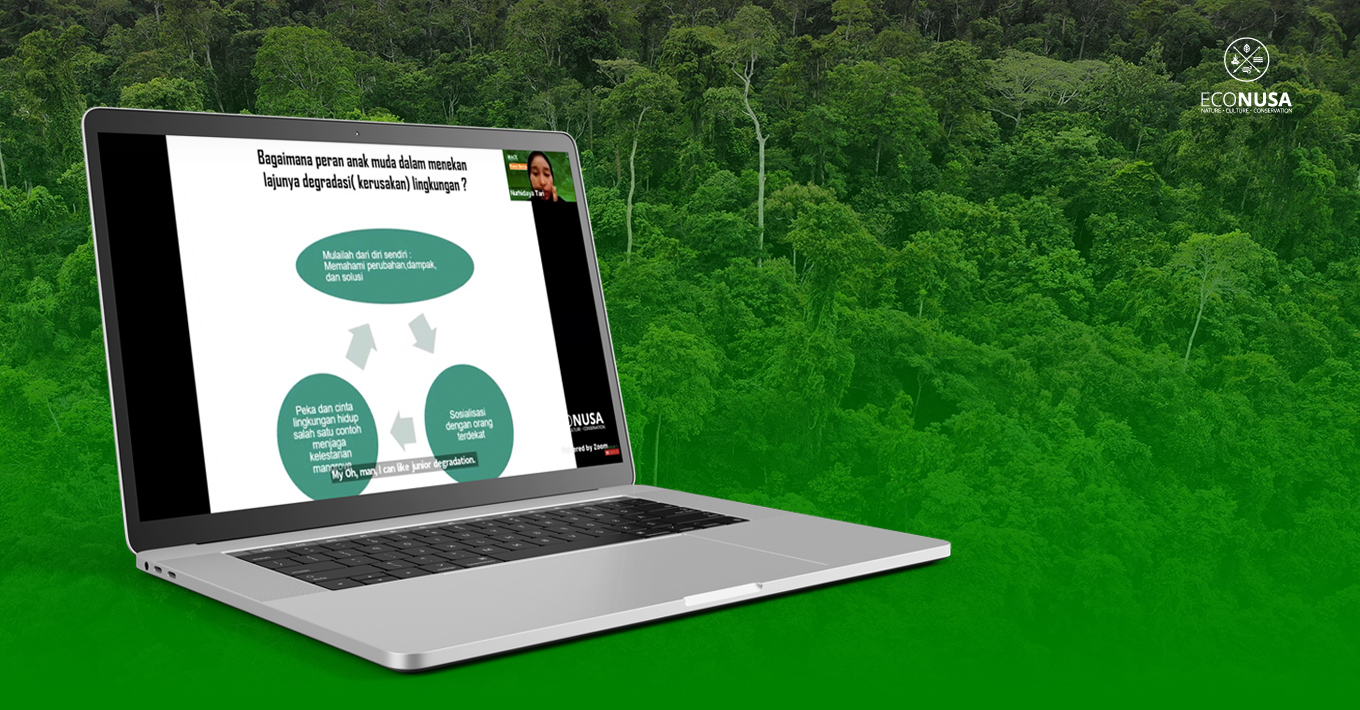 From the past until now, the sensitivity and desire of young people to be involved in solving various problems that exist in Indonesia have been flourishing. The sensitivity and action of young people have also emerged in dealing with environmental issues, especially in protecting the nature of Tanah Papua and the Maluku Islands, which are deemed the Indonesia's last frontier amidst the climate crisis.
"We as young people agree that we must do something to respond to the various existing problems. Don't let us do nothing," said Baltasar Klau Nahak, an alumnus of the 2022 National School of Eco Diplomacy (SED) as well as the EcoDefender Sorong Raya Coordinator in the virtual discussion of MACE (Mari Cerita) Papua and Maluku #3 with the theme "We Speak!" via Zoom and Youtube EcoNusa on 27 September 2022.
Read Also: Indonesia Calls for Green Diplomat Role
Various concrete actions that certainly inspire and contribute greatly to efforts in combating the climate crisis and protecting nature are also carried out by the participants of the National SED. Guided by Meilani Teniwut, along with two other 2022 National SED alumni, Nelce Etifera Assem and Nurhidaya Tari, Baltasar shared their experiences in saving the environment of Tanah Papua and Maluku Islands.
In this case, Nelce chose the world of writing as a way to save nature, especially Tanah Papua, the land of paradise. Together with his colleagues at the Universal Papuan Writing House Community, Nelce has written two books. The first book, "Penggalan Cerita dari Sentani (A Chronicle of Sentani)" describes various potentials of biodiversity, social, and culture in Sentani. The second book, "Jejak Kehidupan Prasejarah di Sentani (Prehistoric Live in Sentani)", is a joint work with the Papua Archeology Center which tells about the prehistoric, social, cultural, and natural potential of the people around Lake Sentani. Nelce is also active as a contributor for hutanpapua.id.
Apart from writing, as a member of EcoDefender Jayapura, Nelce is also active in taking real actions for the environment. In addition to joining EcoDefender, Nelce is also part of Rumah Bakau, a mangrove care community in Jayapura. Nelce and her colleagues have taken several actions, such as planting trees in watersheds, planting mangroves, clean-up actions, public campaigns, and other actions.
Read Also: Forest Volunteer Motivates Youth for Real Action at Village
"Because the water supply is getting less, my friends and I from EcoDefender are working with PDAM (Regional Tap Water Company) to plant trees so that there will be more water," Nelce told the MACE #3 participants.
In the context of literacy, Baltasar and his friends at EcoDefender Sorong Raya and Perpustakaan Keliling Agape (mobile library) attend and educate children in the villages around Sorong, South Sorong, and Raja Ampat. The goal is to increase literacy, especially about the environmental issue. To date, at least ten villages have been visited and given education. They carried out various activities such as reading books together, outreach, and education entitled "sharing is caring", storytelling, watching educational films, and calling for their involvement in cleaning up trash and planting trees.
"We have also implemented a Conservation Camp in Kwayili Village, Sorong. Together with the village children, we conducted the clean-up action, and then made artworks from the garbage," said Baltasar.
Read Also: Papuan Young Scientists Support Crown Jewel Papua
In line with the spirit of Nelce and Baltasar, Nurhidaya also builds a synergy with her colleagues at the Young Nature Lovers of North Maluku ESTUARIA. Her interest in maritime affairs made her move to save the sea from the threat of debris and pollution. For Nurhidaya, young people need to step in and play a role in protecting the existing biodiversity in pursuit of sustainable prosperity. Understanding, finding solutions, starting action from ourselves, and sharing and inviting people around us can be good steps to help save nature.
"Young people as the agents of change must be actively involved in efforts to save the environment, and we can contribute in any way according to our interests and talents," said Nurhidaya.
Read Also: Future Young Leader Not Impossibility
The beauty of nature and biodiversity in Tanah Papua and the Maluku Islands cannot be separated from the threat of degradation. In fact, these are Indonesia's last frontier in the climate crisis mitigation that needs to be saved and protected. The future fate of eastern Indonesia is determined by our joint efforts involving various parties, including Indonesian youth.
Earth is our only home. So to speak, our lives are actually very dependent on nature. Combatting the climate crisis is not just about saving nature, it is also about saving our lives now and in the future. If not us, then who? If not now, then when?
Editor: Leo Wahyudi