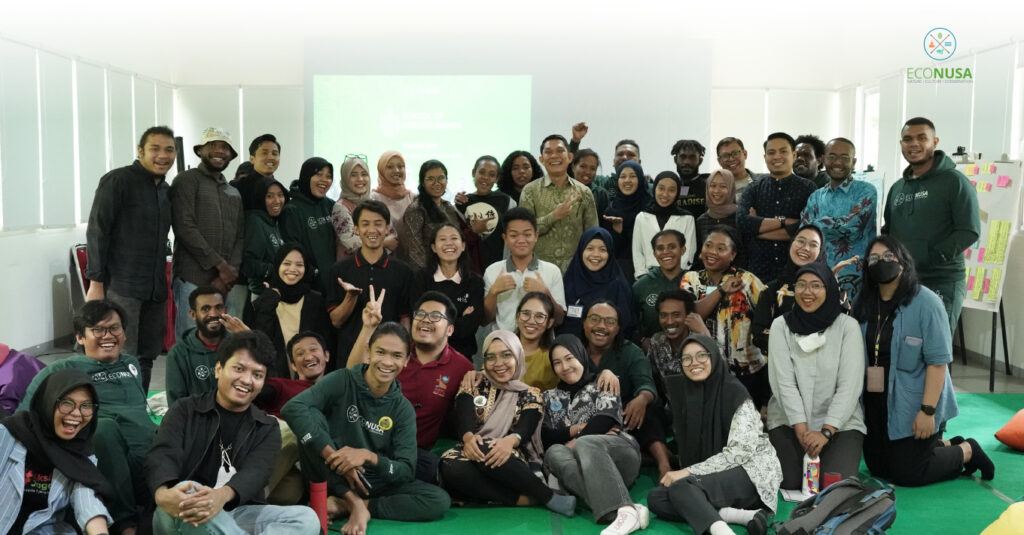 James Canton, an American futurologist, stated his prediction in his book entitled "The Extreme Future" that there are ten challenges for human in 2025. Some of them deals with climate change, energy crisis, terrorism threat, globalization and cultural conflict, and technological advancement.
Regarding those challenges, Indonesia requires robust foundation to survive in such a condition. One of them is by preparing young generation to become agile, persistent future leaders who are willing to make real actions in response to and to cope with those varied challenges.
Deputy II of the Executive Office of the President, Abetnego Tarigan, told the participants of the 2022 National School of Eco Diplomacy (SED) that the world, including Indonesia, will cope with at least three major challenges, namely energy crisis, food crisis, and financial crisis that occur due to the impact of climate change. "This is a real situation and like it or not, we should tackle it together," said Abetnego.
Read Also: 35 Indonesian Youths Prepared for Being Green Diplomat
In his session on Building Leadership for A Change on 26 August 2022, Abetnego shared his experiences and knowledge he had thus far engaged with leadership and green diplomacy. His track record as the former activist who is now in synergy with the government does not discourage his spirit for making a better change for nature.
Abetnego said, to become a future leader, young generation should at least have five things, namely adaptability to any change, ability to build speed in all aspects, courage to take a risk after decision making, readiness to cope with complexity due to globalization, and readiness to respond to the future shocks due to the rapid advancement of technology.
A leader is also human who has fear. However, a good leader should be able to manage and counter such a fear. In his presentation, Abetnego elaborated three zones of fear that should be managed as a leader. They are personal zone, team zone, and organizational zone. Building guts to counter the fear on those three zones here could start from simple things. "We can start it by daring to voice our ideas in a forum confidently, without fearful thinking of making mistake or having different opinion," he said.
Read Also: Youth Hoped for Net-Zero Emission Generation
As to him, materializing nature and people's prosperity is a long struggle that requires participations of many parties across sectors and generations. "We go through a process and we have responsibility to prepare ourselves. We are part of preparing leadership in all levels," Abetnego told the 36 youngsters in the National SED.
The spirits of future leader candidates could be seen among the participants during the discussion and Q&A sessions. Chalida Nisa, a participant from South Kalimantan, was one of the participant raising a question. The girl nicknamed Lida here highlighted the cases of criminalization of activists who spoke about justice for indigenous people and environment. "How could we as youngsters get safe space to speak up boldly and struggle for justice," she asked.
Responding to Lida's query, Abetnego explained the importance of making idea consolidation to create a collective ideas for which many parties struggle. Besides, it is also important to formulate the right strategy without giving any loophole for other party's intervention, which, among others, is in the form of criminalization.
Read Also: Diplomacy Study via Social Media in National SED
"One of our recipes is that we must separate personal and public matters we are fighting for. We have to focus on the goal of struggle and to seek solution. Do not mix it up. Well, it needs training in such an individual era like now," responded Abetnego.
Being a leader is not an easy stuff, but it is an impossibility neither to young generations as the future nation. The participants of National SED are the representation of young shoots with enthusiastic spirits to bring a noble change to Indonesia. They are ready to make real actions to welcome a bright future for the country. Concluding his session, Abetnego said, "You are not heir generation, but the generation determining the future. The future lies not on your shoulders, but on your hands."
Editor: Leo Wahyudi