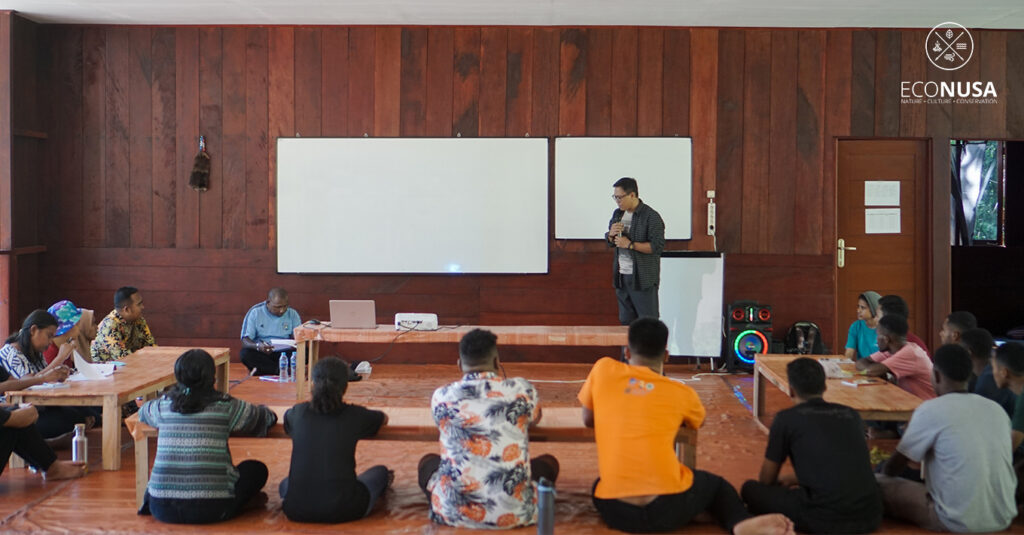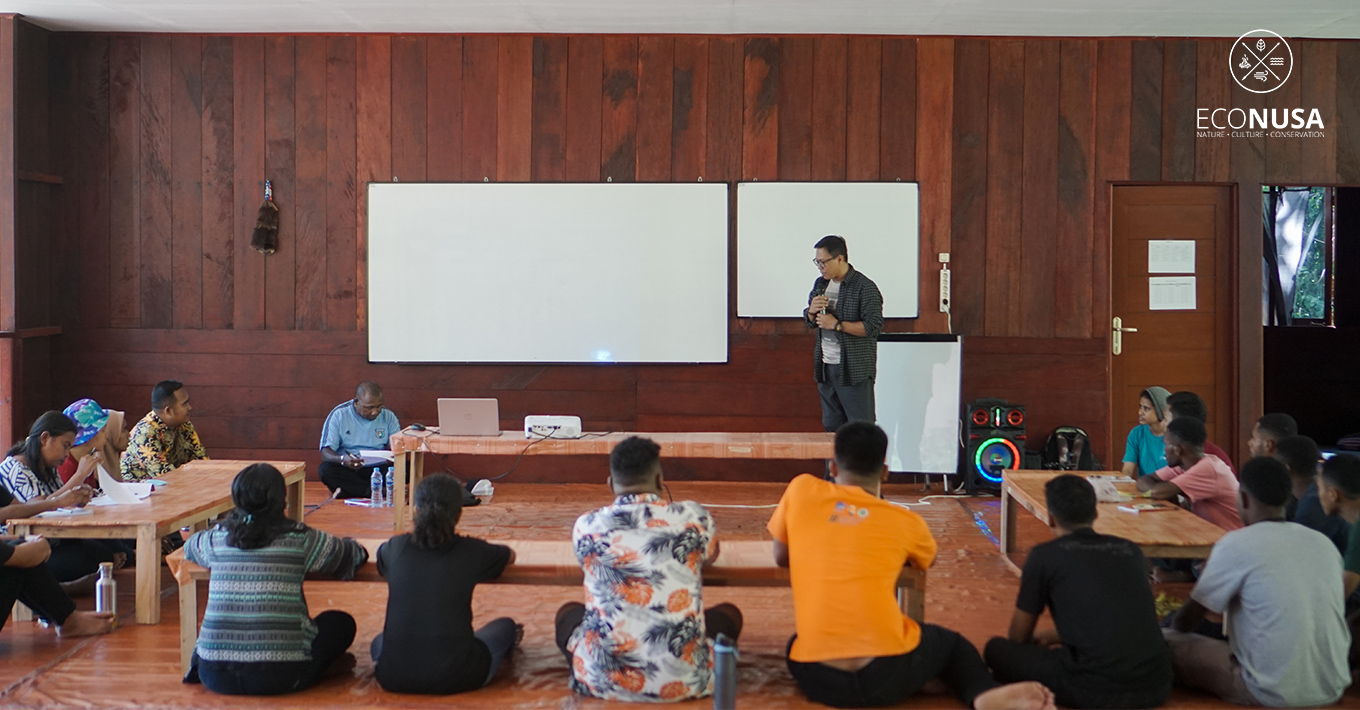 Youth Camp serves as the media that helps young people to have more sensitivity to environmental issues. The statement was addressed by Muhammad Lutfi, the Coordinator of Sorong EcoDefender, in the Youth Camp event held in Mibi Beach, Makbon District, Sorong Regency, on 11 June 2022.
On the Youth Camp, young peoples were trained to observe ecological crisis on their surrounding so that they could have action and mobilize youngsters to protect forests and oceans.
"As youngsters, we just do something small based on our passion. But if it is done consistently, it will give major impact to our society, forests, and oceans," said Lutfi as quoted by Sorongnews.com as saying.
Read also: Commemoration Needs Real Action
Youth Camp is an activity initiated by EcoNusa and EcoDefender as the community for young people to take protective actions for forests and oceans. Youth Camp was a three-day training from 10-12 June 2022 attended by 17 youngsters from many regions in Sorong.
The young people studied a lot of things. For instance, they learned to know ecological issues, communication basic tenets, community organization, stakeholder analysis, and the application of photo and film as communication media of their actions. But the most important thing is how to grow sensitiveness to ecological crisis among young people prior to having deeper comprehension.
Meanwhile, Akpner Paa, the Head of Makbon District, also asserted that the Youth Camp could become a media to young people to be sensitive to green issue, deforestation, including waste problems. The activity called young people to identify the nearest environmental issue to their lives. 
Read also: Edor Village Not Inferior as It Is Internet and Digital Literate
In response, Jerly, one of the participants from Sorong Regency, said that he wanted to start an action from his neighborhood. "I want my neighborhood unit to be clean and there is no more careless litter," he said.
Digital media could be used as tools for green diplomacy. "This is simple, and everyone could do it so that many people will come to know, realize, and protect forests and oceans jointly with us," said Saeful Umam, the lecturer of IAIN Sorong's School of Economy, in a media introduction session.
Young people was expected to become a green communicator through photos and films uploaded in their social media platforms.
Read also: Maluku Young Kewang Crafting Earth Defender Generation
Arfan Sulaiman, one of the presenters who is also member of EcoDefender, provided assistance on how to produce photos and films for green campaign.
Arfan shared his story when he had made a documentary film depicting his action for environment. He wandered around by boat along the river. With a megaphone, he delivered his message to public not to throw waste at the river.
They then discussed their next roles, starting from simple action through dissemination of information up through to direct action to get a resolution. For instance, cleaning waste or planting trees. They also planned to build self-awareness prior to building public awareness for active involvement in environmental care actions.
Editor: Editor: Leo Wahyudi & Lutfy Putra