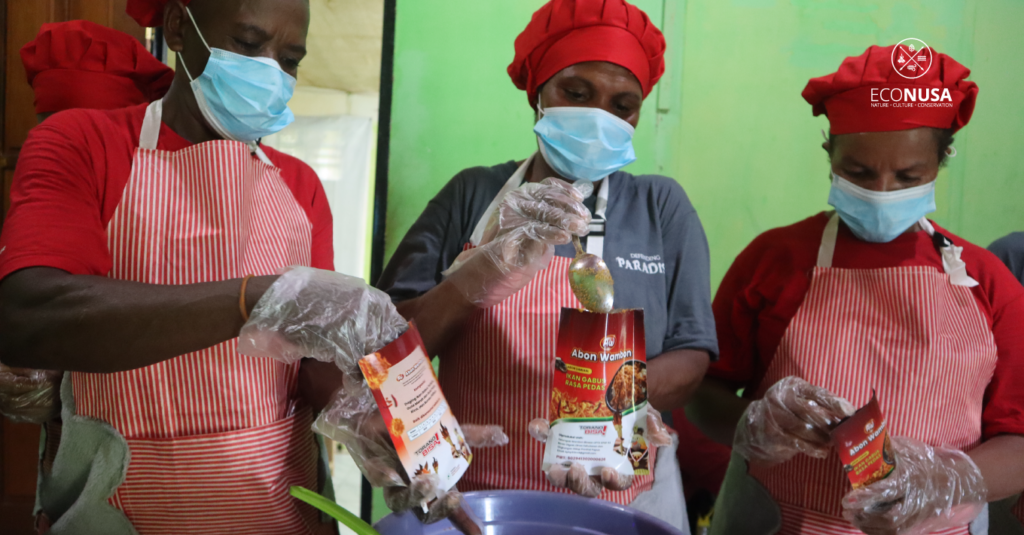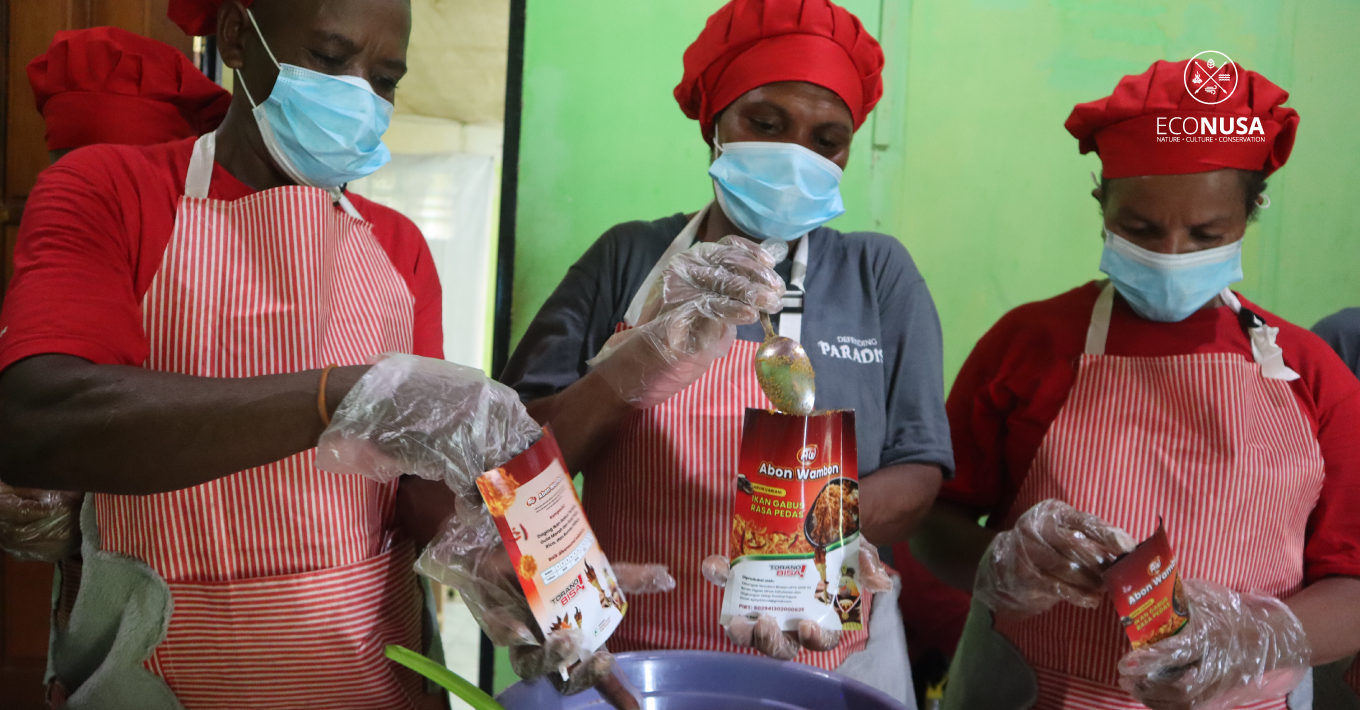 Boven Digoel has abundant natural potentials both in land and water. The regency in Papua Province here has some big and small rivers and swamps. The water areas are utilized by the locals to catch shrimp and fish such as cork, snapper, and tilapia fish.
Considering the potentials, the Production Forest Management Unit (KPHP) LIII of Boven Digoel Regency initiated the production of floss in May 2021. Initially the KPHP assisted 20 women living surrounding the office in Tanah Merah. The women came from Wambon Tribe and thus the product is labelled Wambon Floss. "We product floss from tilapia and cork fish," said the Head of KPHP Boven Digoel, Ade John Moesieri, on Thursday 25 November 2021.
Read Also: Samb Kai Village School, Building Local Resilience in Merauke
According to Wambon Floss Group leader, Ida Ngologga, the women in Tanah Merah have been familiar with the two types of fish for a long time. They are accustomed to cooking the fish by frying or making soup. But, they had never thought before to make floss. "This is new knowledge to us and after we tried, our children came to love it," Ida said.
The production process of the floss is supported by EcoNusa. The women also got assistance from Boven Digoel's Food, Horticulture, Husbandry, and Fishery Office, and Cahaya Senta Mata Cooperative. The Office here trained the group to select fresh and good fish for floss making. They remind the women to keep the food halal during production process. "Try to avoid what is not halal, such as pet," said Hasrina Hamid, the Fishery Section head.
Read Also: Econovation: Business Innovation Changes Incongruity Into Opportunity
Meanwhile, Cahaya Senta Mata Cooperative guided the women in fish cleansing, ingredient making, up through to oil soaking with spinner machine. "If the oil is not dry, it will grow fungus," said Adolfina Kubun, Cahaya Senta Mata Cooperative head. The process of floss production does not use any preservative, but it could last up to three months depending on room temperature.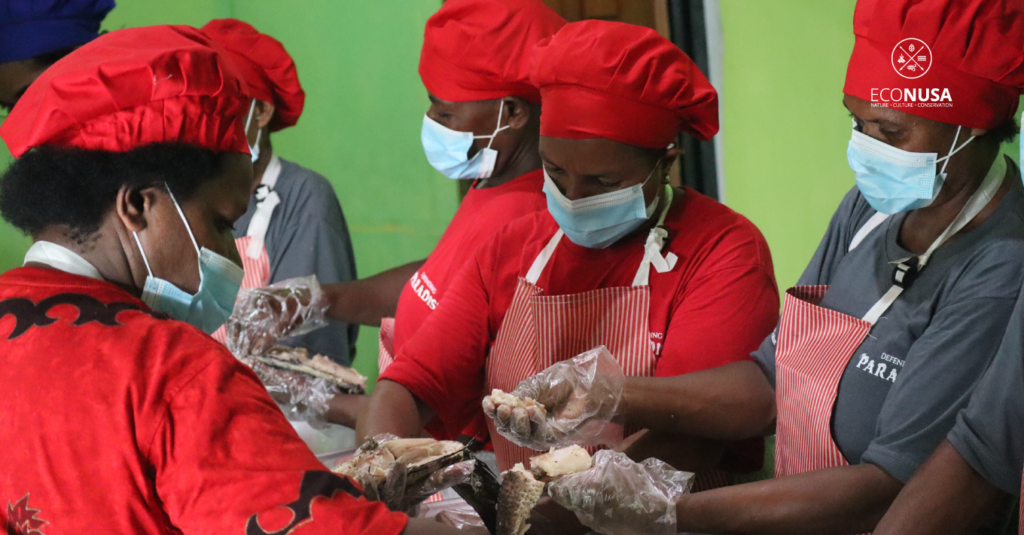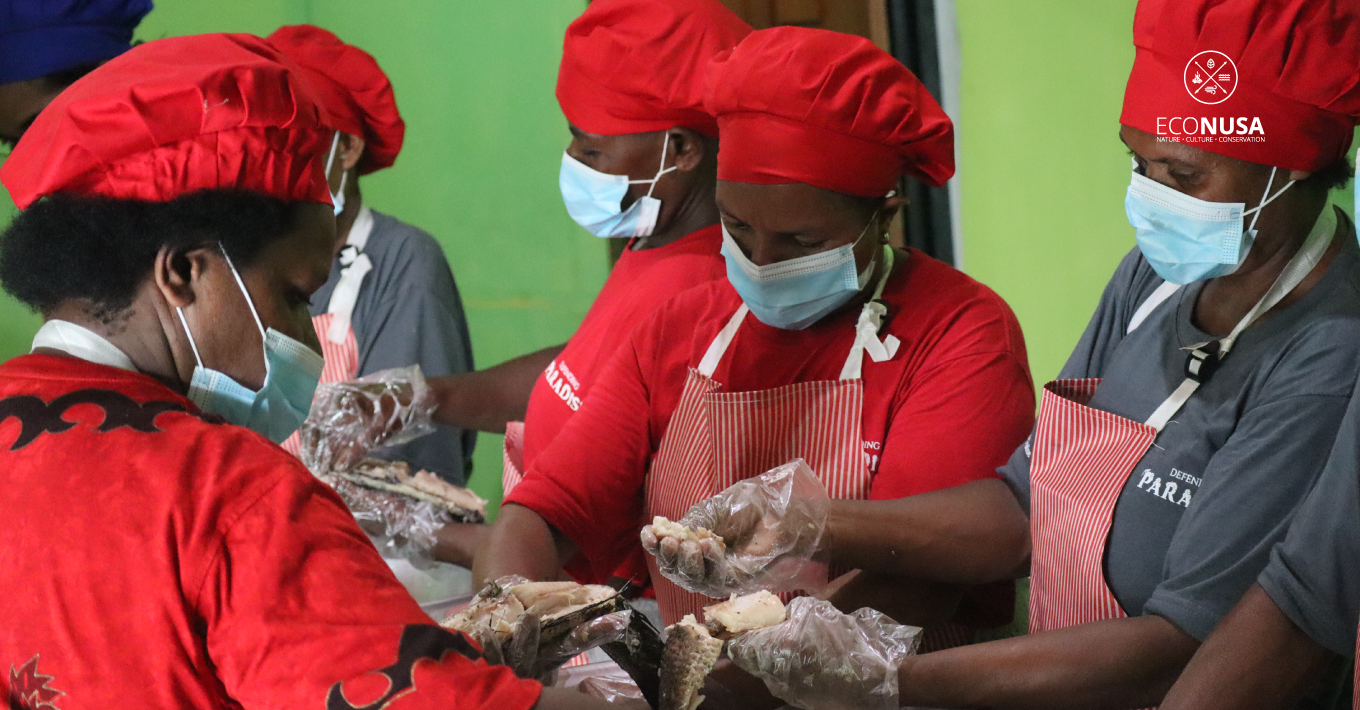 However, along with the process, some of the women left the group. Up to end of November 2021, 11 women remained in the group. "Papuans lack enterprise sense, and we keep on educating on this issue," said John.
So far, the Wambon Floss group has made four productions of floss with two variants, cork and tilapia fish, in two types of flavor, hot and sweet. Wambon Floss has got Home Industry Food Production Certificate (SPP-IRT). KPHP sold the floss products in the PON XX event in Papua on 2-15 October 2021.
The women wished to continue their business. They hope that the government provides assistance by providing production house and equipment. "The production now is in the KPHP office," said Ida.
Read Also: Mai Mai Peoples Building Food Security from Home
KPHP plans to develop their initiatives. Next year they plan to produce cork fish-made pills. The protein of cork fish is higher than the other type of freshwater fish. The fish here has albumin whose efficacy helps recover injury and balance body liquid. "It is recommended for post-surgery recovery," John added.  
Editor: Leo Wahyudi