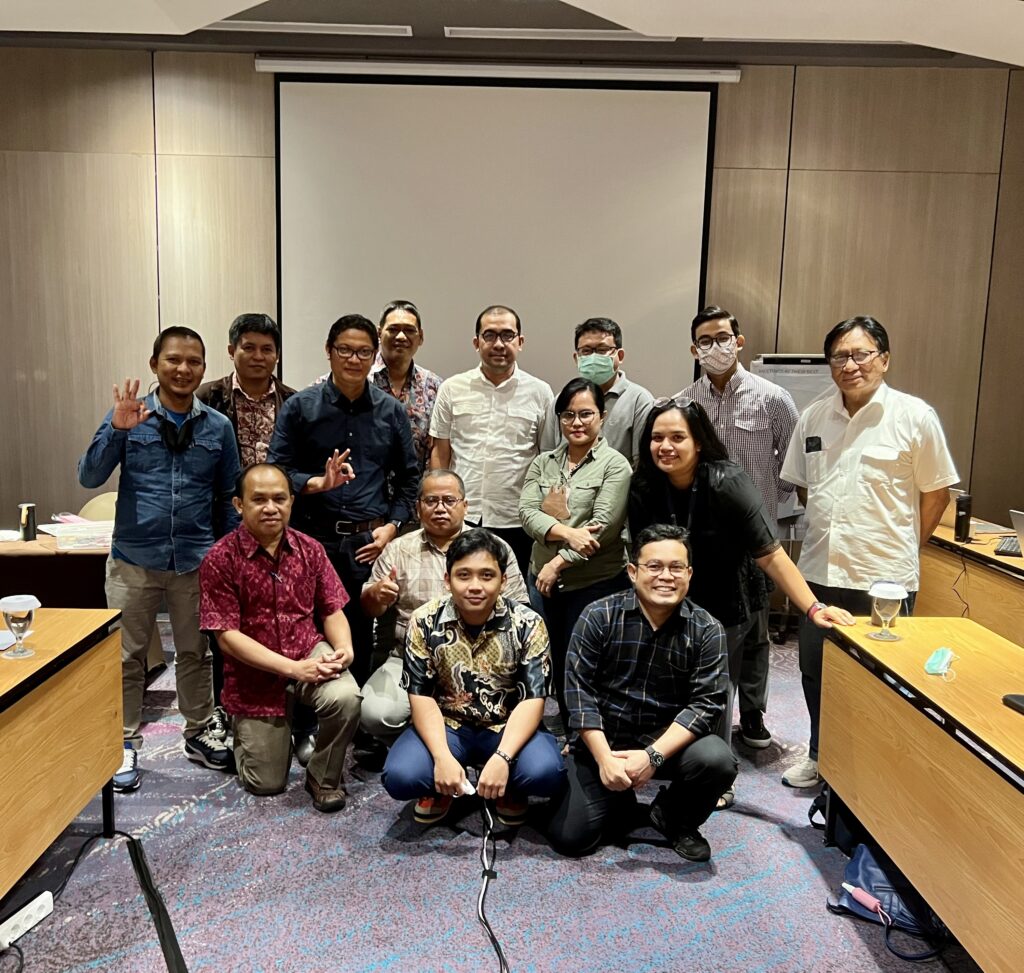 KORAL as an NGO coalition for Sustainable Fisheries and Maritime Affairs needs to design a narrative and scenario on ocean narrative by 2050 as it will serve as a crucial point to define the condition of sustainability of Indonesian fisheries and maritime resources. The design is expectedly to be done collectively and become the strategic reference particularly for the decision maker. The statement was addressed by the CEO of EcoNusa Foundation, Bustar Maitar, on the opening remark for KORAL Leaders' Meeting on 22-23 November 2022 in Jakarta.
As to Bustar, there is only few national NGOs which is consolidated with their focuses on fisheries and maritime affairs. Hence, the existence of KORAL fills up the strategic role here and has the pivotal point. In its own course, KORAL has become one of crucial elements that is taken into account of the Ministry of Maritime Affairs and Fisheries (MoMAF).
Based on the Food and Agricultural Organization (FAO) 2022, Indonesia is on the second largest producer of world fisheries after China and Republic of Korea on the third. In eastern Indonesia, fisheries sector gave 7.95 percent contribution to Gross Domestic Product (GDP) in the past six years (BPS, 2021a).
Read also: Sail to Campus Calls Warmadewa University to Speak Up for the Sea
However, the achievement has yet to contribute to local economy and small fishers life. Fisheries are still simply deemed the exploited natural resources other than mining and forest. This includes Illegal, Unreported, and Unregulated Fishing (IUU Fishing) practices which gives serious impact to fisheries sector condition that fails to meet public hopes.
The lingering massive fishing in Indonesia has prevailed for a long time since the investment access was widely opened with investment policy. It was intended to trigger business world to maximize the benefit from the abundant natural resources as the economic driver in the early new order. Such a condition has prolonged the injustice which has harmed Indonesian fisheries so far.
KORAL is expected to build recommendation which could correct the policy and contra narrative in the public opinion sphere. KORAL is the non-governmental civil society which was declared on 3 March 2020 in Jakarta focusing on marine and fisheries issues. KORAL consists of 9 organizations, namely Wahana Lingkungan Hidup Indonesia (WALHI), Koalisi Rakyat untuk Keadilan Perikanan (KIARA), Indonesia Ocean Justice Initiative (IOJI), EcoNusa, Pandu Laut Nusantara, Greenpeace Indonesia, Indonesian Centre for Environmental Law (ICEL), Destructive Fishing Watch (DFW), and Yayasan Terangi.
Read also: Giving Meaning to Pivotal Momentum
The interactive discussion here presented 3 discussants, namely Indra Jaya, the Chair of National Commission for Fish Resources Study (Komnas Kajiskan), Zulficar Mochtar, MoMAF's Director General for Catch Fisheries 2014-2020, and Fadilla Octaviani, IOJI's Reinforcement Support and Access Director. Mida Saragih, EcoNusa's Ocean Program Manager, led the discussion as moderator.
Zulficar said that today the fisheries sector has coped with perfect storm with complex indication. One of these is the massive IUU Fishing in Indonesia. The policy planning today is no longer relevant with the recent condition. This will bring about degradation in the upcoming 30 years.
As to him, KORAL needs to improve fisheries literacy and redesign of governance and policy as an adjustment to the various challenges for building effective design base on local community area management. "The result will optimize fisheries governance so as to be more progressive," said Zulficar.
Read also: Youth Action to Mitigate Climate, A Collaborative Youth Action to Reduce Climate Crisis Impact
KORAL event produced 12 major issues collectively formulated as follows: youth movement portal, IUU Fishing, type conservation, marine and small islands spatial, policy monitoring, 2025-2030 marine scenario, marine debris, sea protection area and local community area management protection, fishing boat crew, mining industry at small islands, extractive industry – exploration of mineral and fisheries resources, as well as climate and blue carbon.
KORAL is expected to serve as the bridge to its members to promote collective transformation of marine and fisheries governance so as to achieve social transformation based on sustainable and justice fisheries principles for the next generation.
Editor: Leo Wahyudi