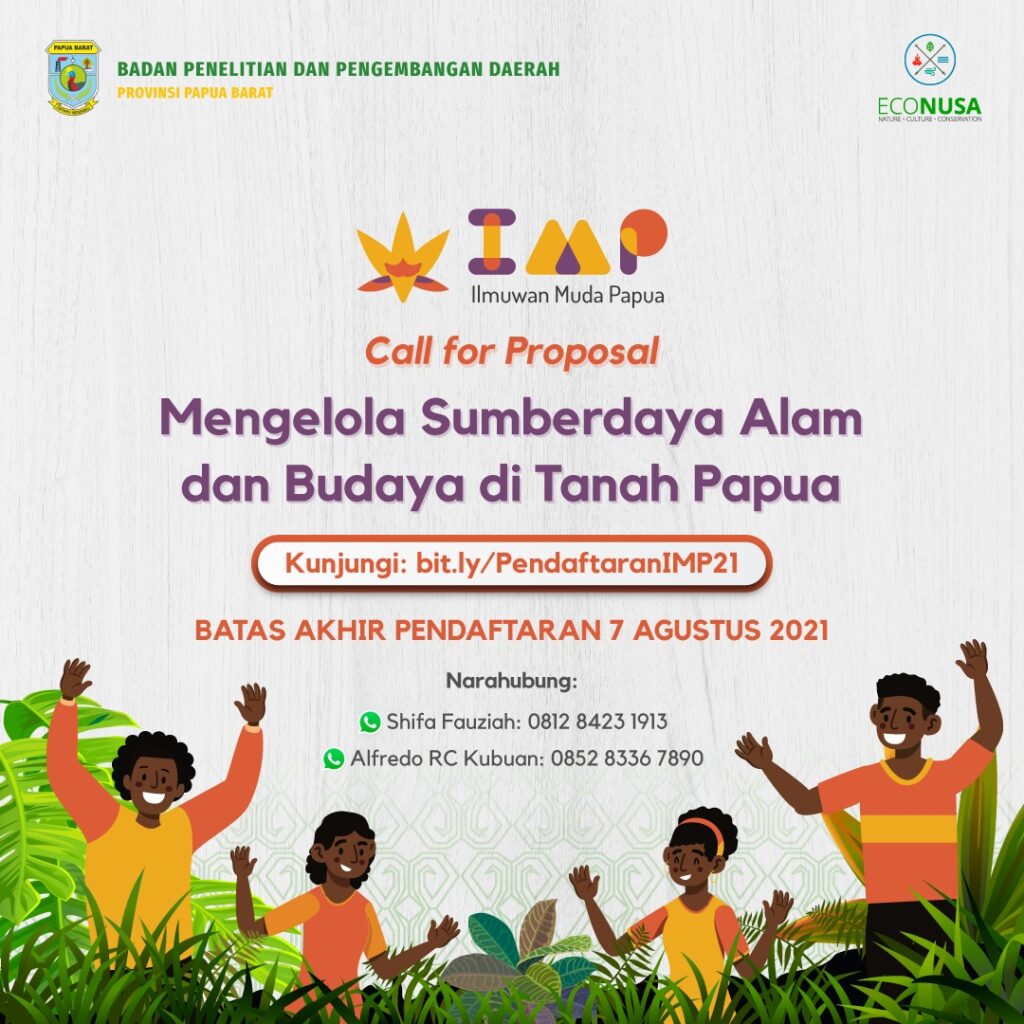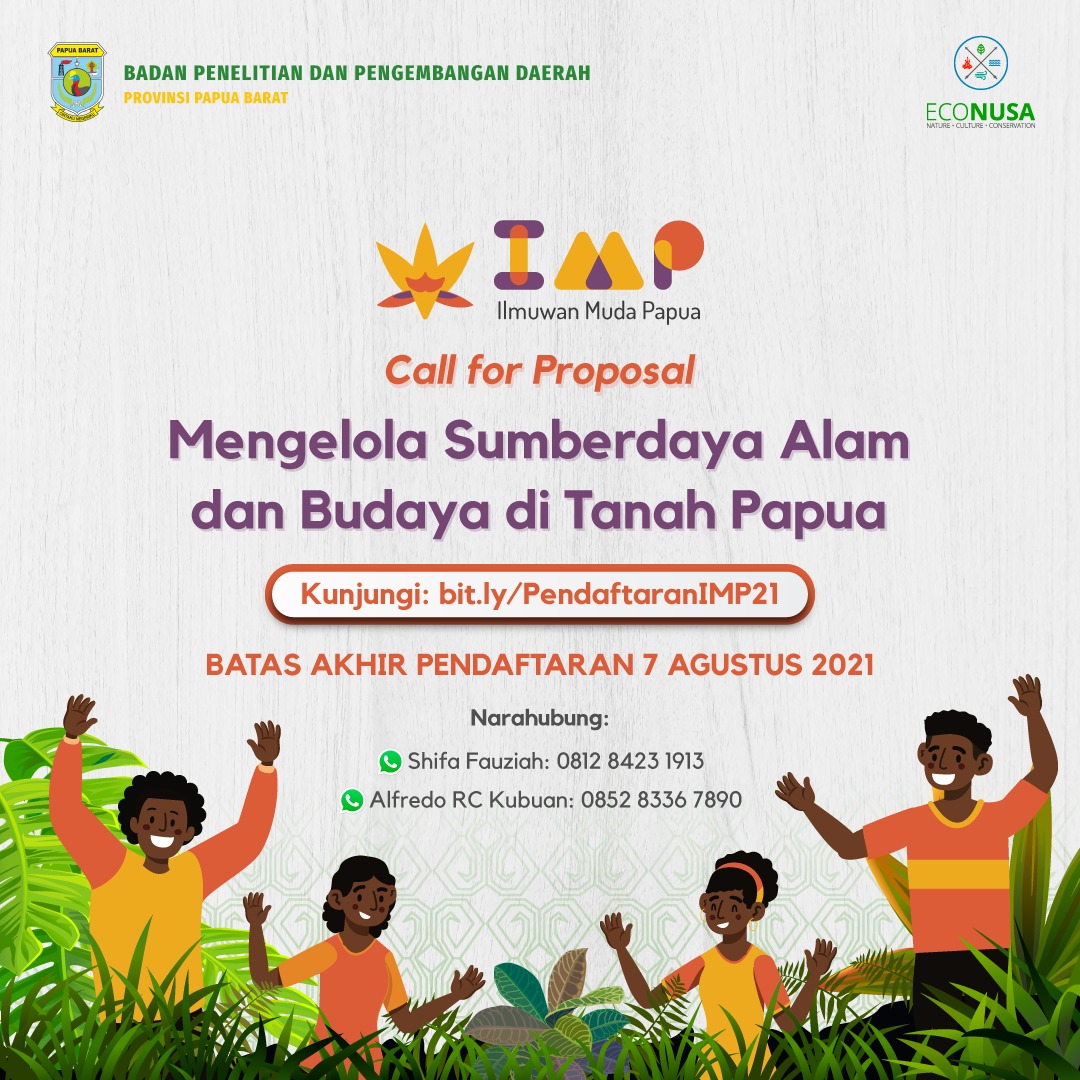 Hi, nominees of Papuan Young Scientist!

Do you realize how lucky you are to be young Papuan? The Land of Papua (Tanah Papua) has rich natural resources and culture as the community's source of identity and pride.
Therefore, it is crucial to have deep knowledge and observation of diversity in Tanah Papua. Insights on Tanah Papua is very useful for better welfare and more sustainable development of Papua.
However, more studies on Tanah Papua are done by outsiders. Young Papuans lack enthusiasm to explore deeper their own region and habitat. This effort is useful to provide positive inputs to decision makers, help ease decision making process and benefit the community life.

Read Also: Digging Ideas in Five Steps Lima for Business Innovation
This becomes a golden opportunity for you Young Papuans to explore the potentials of Tanah Papua while developing your own potentials as young researchers on the 2021 Papuan Young Scientist research contest.
Papuan Young Scientist (IMP) program was initiated by West Papua's Research and Development Agency (Balitbangda) in collaboration with EcoNusa Foundation since 2020. The program aims to develop the capacity of public and private university students in Papua as credible researchers while supporting Papuan students studies on Tanah Papua.
Through IMP, young Papuans are expected to play their roles to create reflective and qualified studies as the basis for policy formulation and advocacy as well as resources innovation in Tanah Papua. Thus, there will be more motivated young Papuans to raise their interests in research, research capacity, and address their research results to extensive audiences.

Read Also: "I am Native, I Want to be Self-reliant"
The IMP 2021 competition theme is "Managing Resources and Cultures in Tanah Papua" covering some following topics:
Forest and Ocean Conservation
Climate Crisis Impact and Solution
Environmental Communication and Education
Utilization of Forest and Ocean for Indigenous People and Young People.
Participants across from Tanah Papua conduct studies prioritizing Sorong Regency, South Sorong Regency, Kaimana Regency, Maybrat Regency, Teluk Bintuni Regency, Jayapura Regency and Merauke Regency.
If you meet the following requirements, you are the right nominee for the 2021 Papuan Young Scientist.
Eligible students of public or private university in Papua or West Papua Provinces;
At least on the sixth semester (on process of doing final exam or thesis);
Mentally and spiritually healthy.
The shortlisted participants with interesting research proposal will have opportunities to get bootcamp training, coaching from expert and study supervisor, participate in scientific seminar, publish the research, and get funding supports for the research.
Are you interested in the Papuan Young Scientist? Get the complete information on the 2021 IMP here and register yourself here before August 7, 2021.
Let's contribute for Tanah Papua by being Papuan Young Scientist!


Editor: Leo Wahyudi