Who likes to eat processed seaweed, such as seaweed jelly, nori, and seaweed soup? For those who love eating seaweed, did you know that Indonesia has the largest seaweed ecosystem in the world? Yup, the total amount of seaweed habitat in Indonesia is 1.2 million hectares.Furthermore, a study stated that there are 555 different varieties of seaweed that can grow well in Indonesia. That's amazing, right?
With such a large number, it's no surprise that Indonesia, according to the Indonesian Ministry of Maritime Affairs and Fisheries, is one of the world's top seaweed producers. What is more interesting is that in addition to being delicious to eat and beneficial to human health, seaweed plants are also beneficial for the environment. Let's scroll down this article to find out more!
1. Has the ability to absorb significant amounts of carbon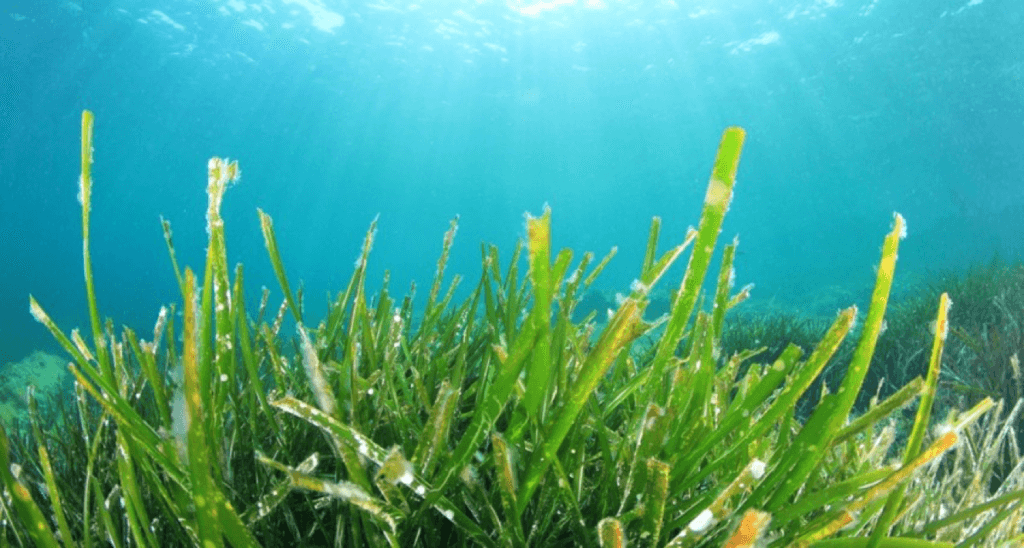 In addition to trees in forests, mangrove ecosystems, and seagrass beds in the sea, seaweed beds could also absorb enormous amounts of carbon. According to a World Bank article, 500 million tons of seaweed may absorb 135 million tons of carbon, or about 3.2 percent of the total carbon that enters the ocean each year as a result of greenhouse gas emissions. 
2. Improve the quality of seawater
The level of pollution in the sea is currently rising. This can also degrade the quality of seawater, putting the lives of diverse marine biota at risk. For example, 15-30% of the 124 million tons of nitrogen used as fertilizer produced worldwide in 2014 ended up in the oceans. In fact, nitrogen is a contaminant in the ocean. Seaweed, it turns out, has the potential to absorb nitrogen as well as a variety of other contaminants that pollute the sea! According to the World Bank, if the goal of producing 500 million tons of seaweed by 2050 is met, nearly 10 million tons of nitrogen that would end up in the sea will be absorbed.
3. It can be used as a bioplastics raw material
The world's excessive level of plastic waste is becoming increasingly alarming. As a result, it's not unexpected that some places have policies prohibiting the use of plastic bags. In addition, the community is still looking for alternatives to plastic, one of which is the development of bioplastics. Plastics created from renewable materials such as corn and cassava starch are known as bioplastics.
Seaweed can also be utilized as a raw material for bioplastics, in addition to these two materials. The Indonesian Ministry of Maritime Affairs and Fisheries (KKP), which conducted collaborative research with French partners on the marine debris project in 2021, shared this finding. The study discovered that making bioplastics from seaweed provides an alternative solution to the problem of plastic waste. Because seaweed does not require fertilizer or productive land like terrestrial plants, it can also be less expensive.
4. The waste from seaweed can be recycled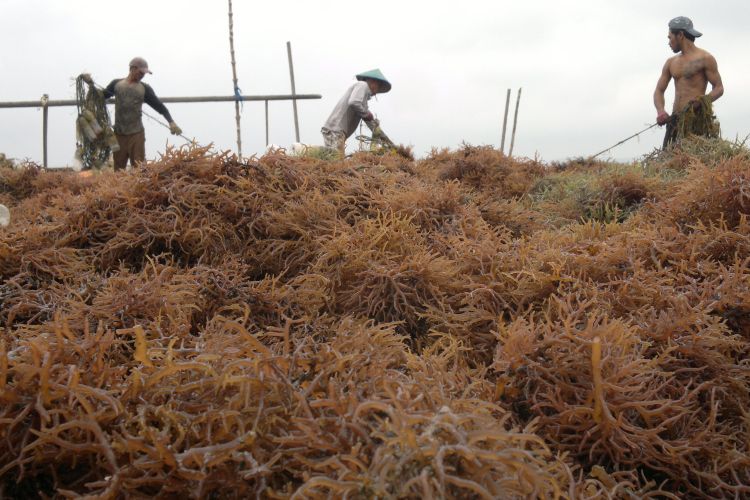 The processing of seaweed might result in waste. Gracilaria and Cottonii seaweed processing is expected to produce 8,174,150 m3 of liquid waste and 62,506 tons of solid waste in Indonesia each year. But don't worry! These wastes can be recycled into products that are environmentally friendly. The Indonesian Ministry of Maritime Affairs and Fisheries (KKP) is working on this with the collaboration of several partners. For example, the seaweed waste can be recycled to make liquid fertilizer, plant pots, ceramic raw materials, particle board, and light brick.
So, now you know that seaweeds bring a lot of benefits! Therefore, we must be more aware of its existence and take it more seriously. Aside from seaweeds, the sea is home to a variety of plants and other marine animals that we must preserve in order to benefit one another. If we are serious about protecting the sea, it will also benefit humans in a variety of ways. Do you want to learn about other important marine issues and how to preserve them? Let's have a look at the EcoNusa YouTube account and see some videos from the Sail to Campus program!