Indonesia is an archipelagic country with thousands of islands, as you probably already know.  Guess how many islands there are in this country? In 2021, the Indonesian government reported that the country's total number of islands has increased to 17,000, increasing 299 islands from the previous record of 16,771 in 2020. Later, at the UN Group of Experts on Geographical Names (UNGEGN) conference in 2022, the increase in the number of islands will be reported. Although there are additional records, this does not imply that these islands have recently created and appeared on the mainland; rather, they have just recently been reported and validated.
A number of them are on Indonesia's Outermost Small Islands (PPKT) list, which includes islands with an area of less than or equal to 2,000 km2. According to the Decree of the President of the Republic of Indonesia No. 6 of 2017, there are 111 islands that fit into this category, with 42 PPKTs being inhabited and 69 remaining uninhabited. Are you interested in learning more about these little islands? This time, let's find out more about the 3 outermost small islands that are included in the provinces of Papua and West Papua!
1. Habe Island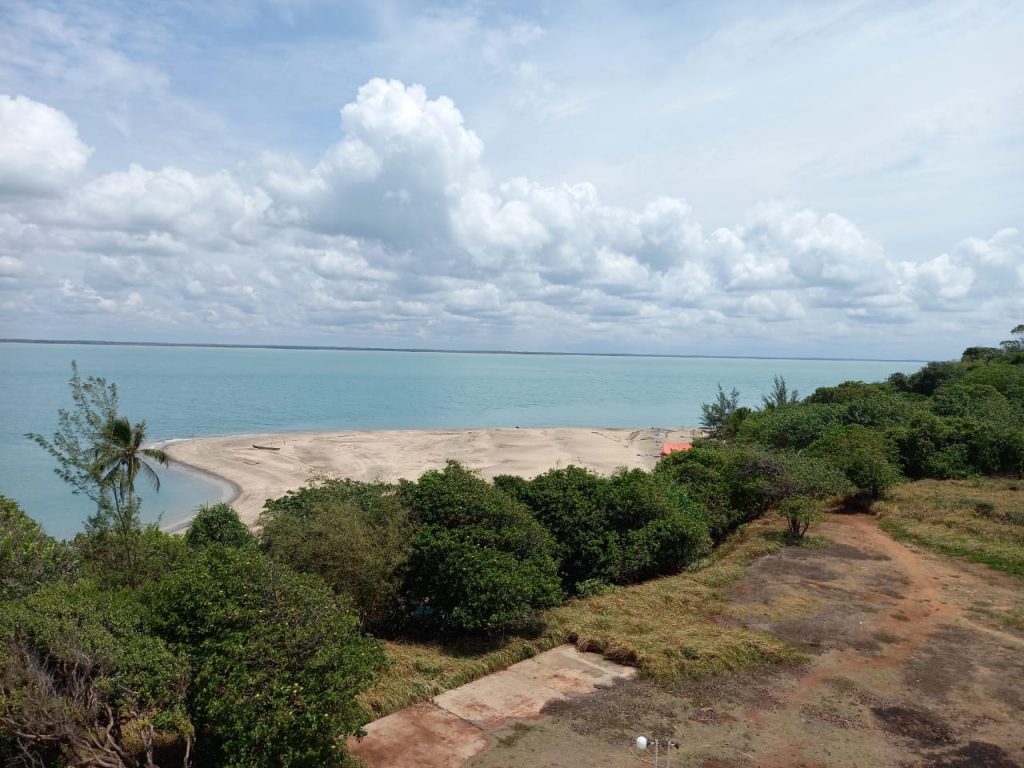 Despite its tiny size, Habe Island attracted a lot of travelers. Moreover, this island is sometimes referred to as Indonesia's Rio de Janeiro. Habe Island is part of Merauke Regency, Papua Province. To reach this island, we have to take a speedboat for 3 hours from Wambi Village in Okaba District. After a long journey on the sea, we will be greeted with a stretch of white sand beach, black coral rocks, and green trees overlooking the turquoise water when we arrive at Habe Island.
Interestingly, there is a statue of Jesus Christ on this island that is similar to the one in Rio de Janeiro, Brazil. Habe Island has been designated by the local government as one of Merauke's primary tourist destinations, particularly for spiritual tourism. Knowing the potential of Habe Island as a tourism destination, Indriani Rahmah of Musamus University, one of the 2021 Papuan Young Scientists, conducted study on the island. She examined the design of tourism sites on Habe Island using a sustainable architectural design approach in her research.
2. Miossu Island
Miossu Island is an uninhabited Indonesian island that neighbors Palau's territory. This island is part of the Werur Village administrative area in the Sorong Regency of West Papua Province. From Werur Village, we have to take kole-kole (a rowboat without a motor) for about 1 hour. Many residents of Werur Village make a living as fishermen and look for marine species around Miossu Island.
Miossu Island's biodiversity is very incredible. According to research conducted by the Indonesian Institute of Sciences (LIPI), the island has over 200 different types of coral reefs. The coral reef ecosystem is also home to high-value marine biota such as lola snails, clams, and sea cucumbers. Rare fish, such as napoleon fish, can be discovered in this location, too! In addition to fish and coral reefs, Miossu Island also has mangrove and seagrass ecosystems, which is home to dugongs.
3. Liki Island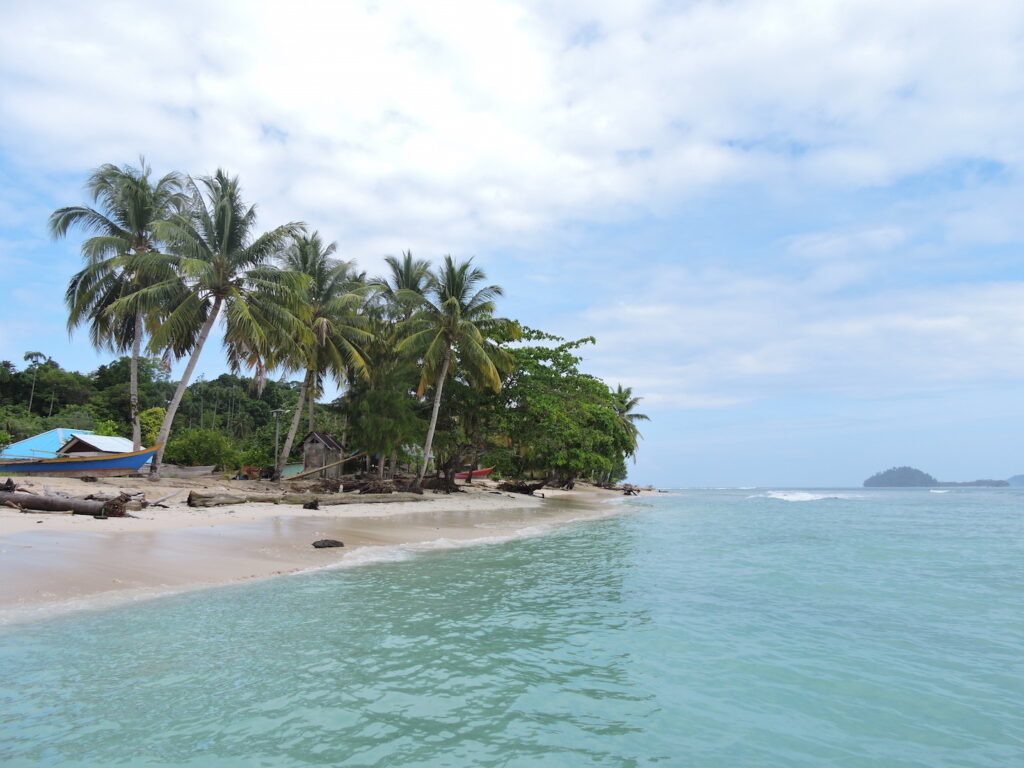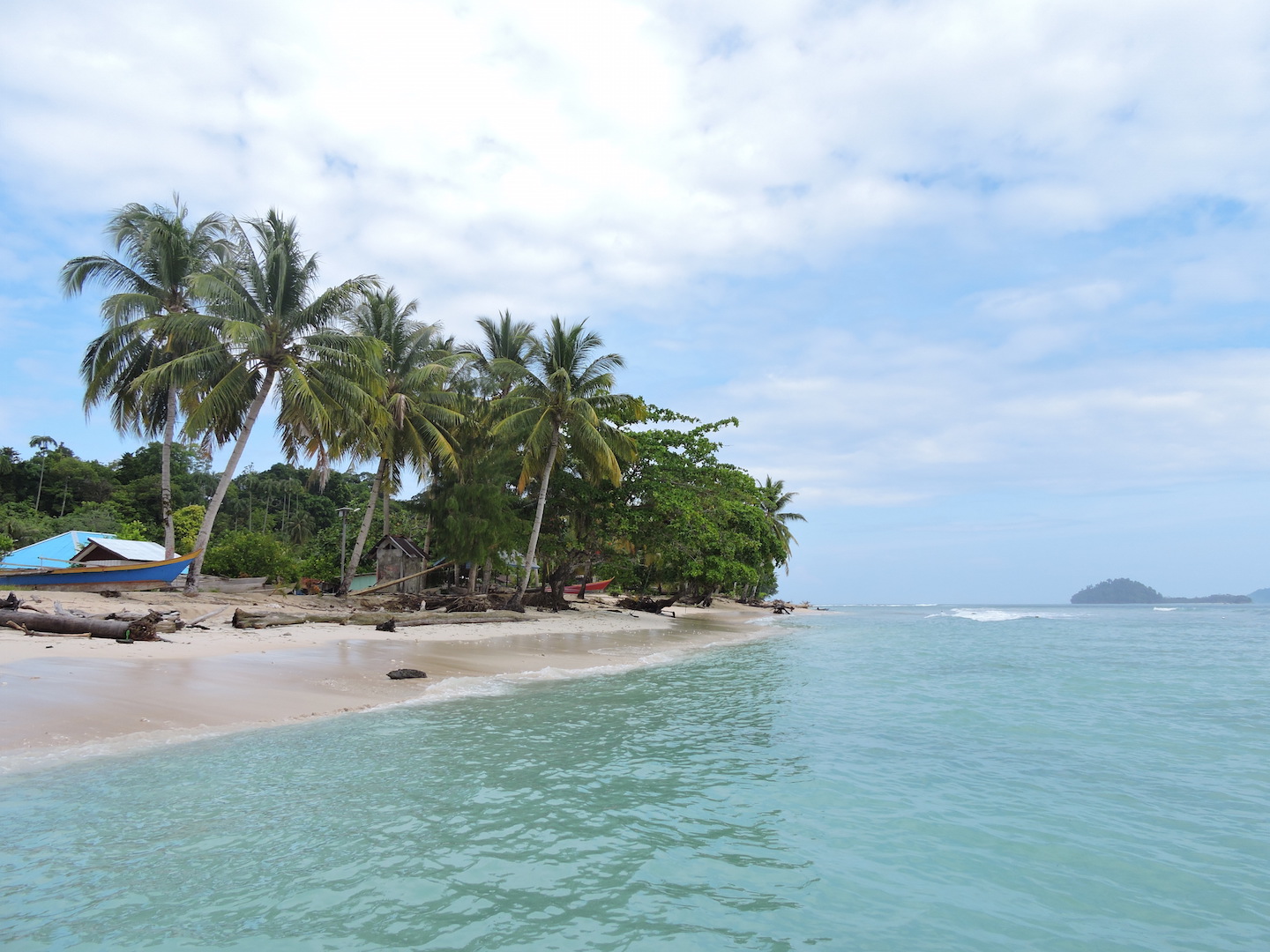 Liki Island is one of Indonesia's most remote tiny islands, located in Sarmi Regency, Papua Province, and facing the Pacific Ocean. This is an inhabited island, and the Sobey tribe, one of the five main tribes in Sarmi Regency, calls it home. This 12.18-square-kilometer island is home to 66 families. We may take a speedboat from Sarmi District to Liki Island, which takes around 45 minutes.
The people of Liki Island put a lot of emphasis on environmental preservation. Locals follow traditional regulations not to engage in illegal fishing or cause damage to coral reefs. They also have a traditional conservation strategy known as Abonfan Matilon, which involves the closure of marine areas for a specific amount of time. Thus, they provide a breeding opportunity for marine biota at this time.
So, are you interested in visiting Indonesia's most remote islands? You can visit these islands either for vacation or research. But remember to maintain the environment clean and not damage the various natural resources while you visit, okay?