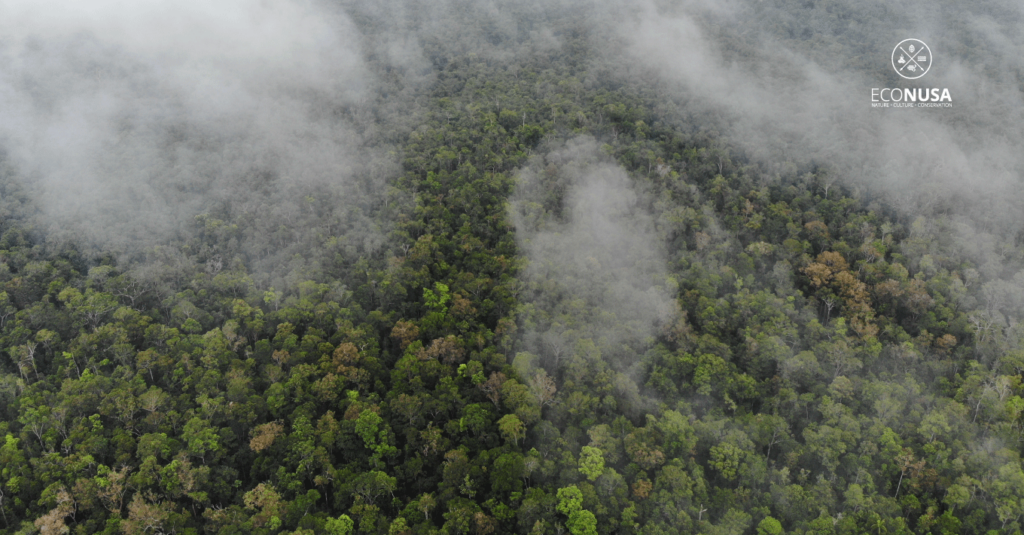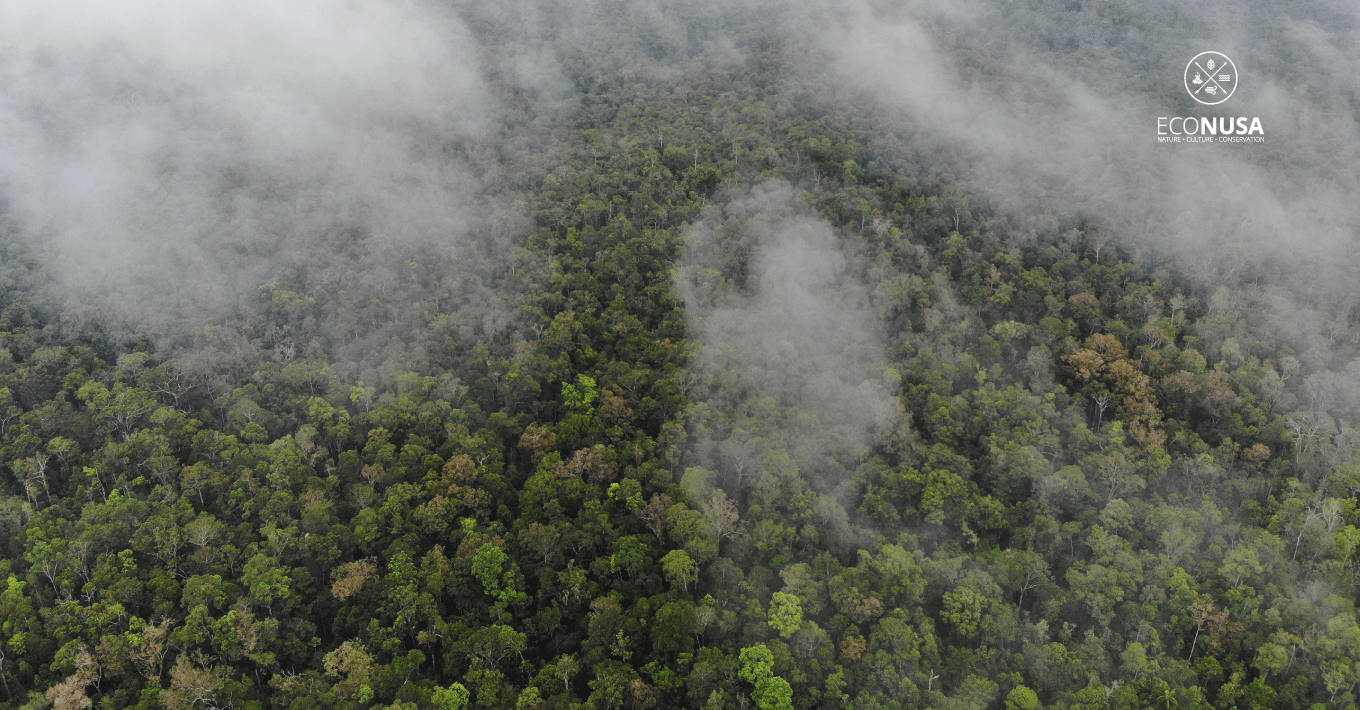 Samjan Malalu has never thought that the money given by palm oil company to the villagers at end of July 2021 would lead him into confusion. Most of villagers at Samjan residence at Waimon Village, Segun District, Sorong Regency, in West Papua, received money amounting Rp50 million. The giver said that the money was a compensation from the company because the forest of Waimon Village was included into palm oil concession. 
Samjan and other villagers had come to know that the concession license had been revoked by Sorong Regent Johny Kamuru since February 2021. Meanwhile, the company sued Sorong Regency Government for the license revocation. The trial has been ongoing at the Jayapura High Administrative Court since 23 August 2021. "In fact, the license was questionable, and it seems we are deceived," said Samjan at EcoNusa Sorong office, Friday, 10 September 2021.
Read also: Protecting Customary Land from Palm Oil Investment
Samjan worried of the company would argue that the local villagers had got compensation as their defense on the court. With some people representing other clan in Waimon, Samjan visited EcoNusa office to seek advice in relation to the status of the given compensation. They asked for assistance for mapping the customary land. "We want to acquire forest certificate. So, we could protect our forest," said Stevan Fadam, another villager.
Waimon Village is about 65 kilometers away from Sorong City. It takes about seven hours by land and water travel to reach the village. Most Waimon villagers work as hunters, collectors, gardeners, and fishermen. Therefore, nature is their source of livelihood. "We rely much on forest," said Samjan.
Read also: Egek Local Wisdom, Struggle to Protect Malaumkarta Raya Forests
From forests, the community collect food from sago, hunt wild boar or deer. They also earn money from agarwood, resin, cempedak fruit, and langsat. They also cultivate land by planting banana, sweet potatoes, and taros.
Samjan and Stevan initially heard about palm oil plantation in their village was in 2011. However, since then they had never seen any representative from the company to see the locals. The company had never come to their areas to perform any activity.
In June 2021, representatives of six clans residing in Waimon Village were summoned by the Head of Segun District. As to them, the District Head said that their village was part of the palm oil plantation concession. Some clan representatives declined the proposal as their local forest was just small. They worried if the community would find difficulty to get their daily livelihood when palm oil invaded into their village. "If our forests lose, how our next generation will survive?" said Stevan.
Read also: Handing West Papua Forests Back to Titleholders
However, the District Head said that the company promised to provide education facilities, housings for the locals, and providing compensation. Some villagers eventually accepted the proposal, but some other firmly stood on their refusal.
Having informed on the license revocation, the community tried to acquire recognition of their areas. Regent Johny Kamuru gave instruction that all former concession areas should be given back to the indigenous peoples. The scheme of protection and recognition of customary land at Sorong Regency would be stipulated by Bylaw No. 17/2017 and Sorong Regent Regulation (Perbup) No. 6/2020. "We want our forests to be recognized by the government," Samjan remarked.
Editor: Leo Wahyudi