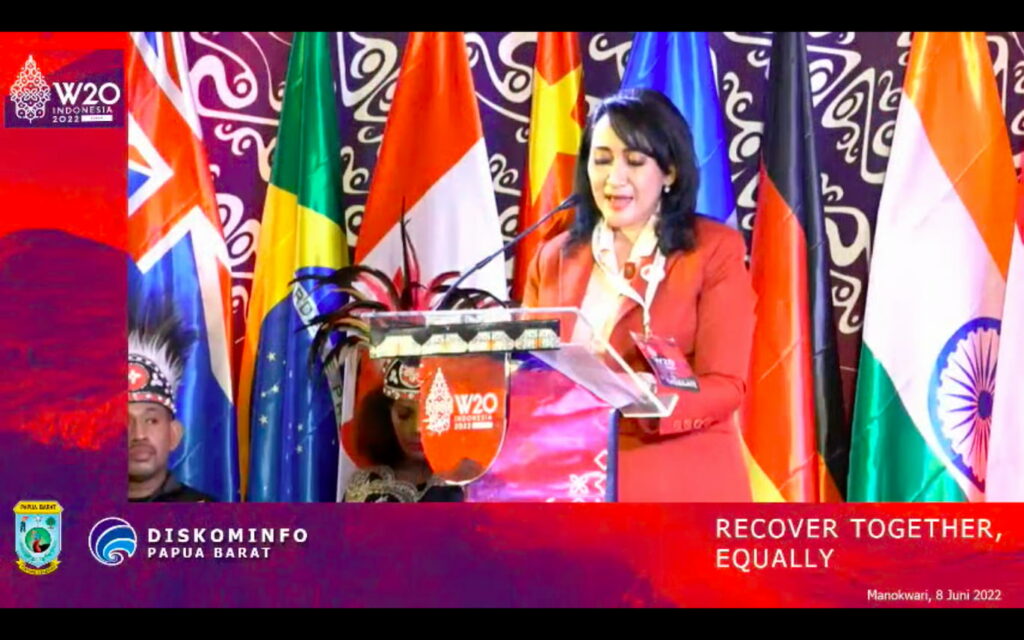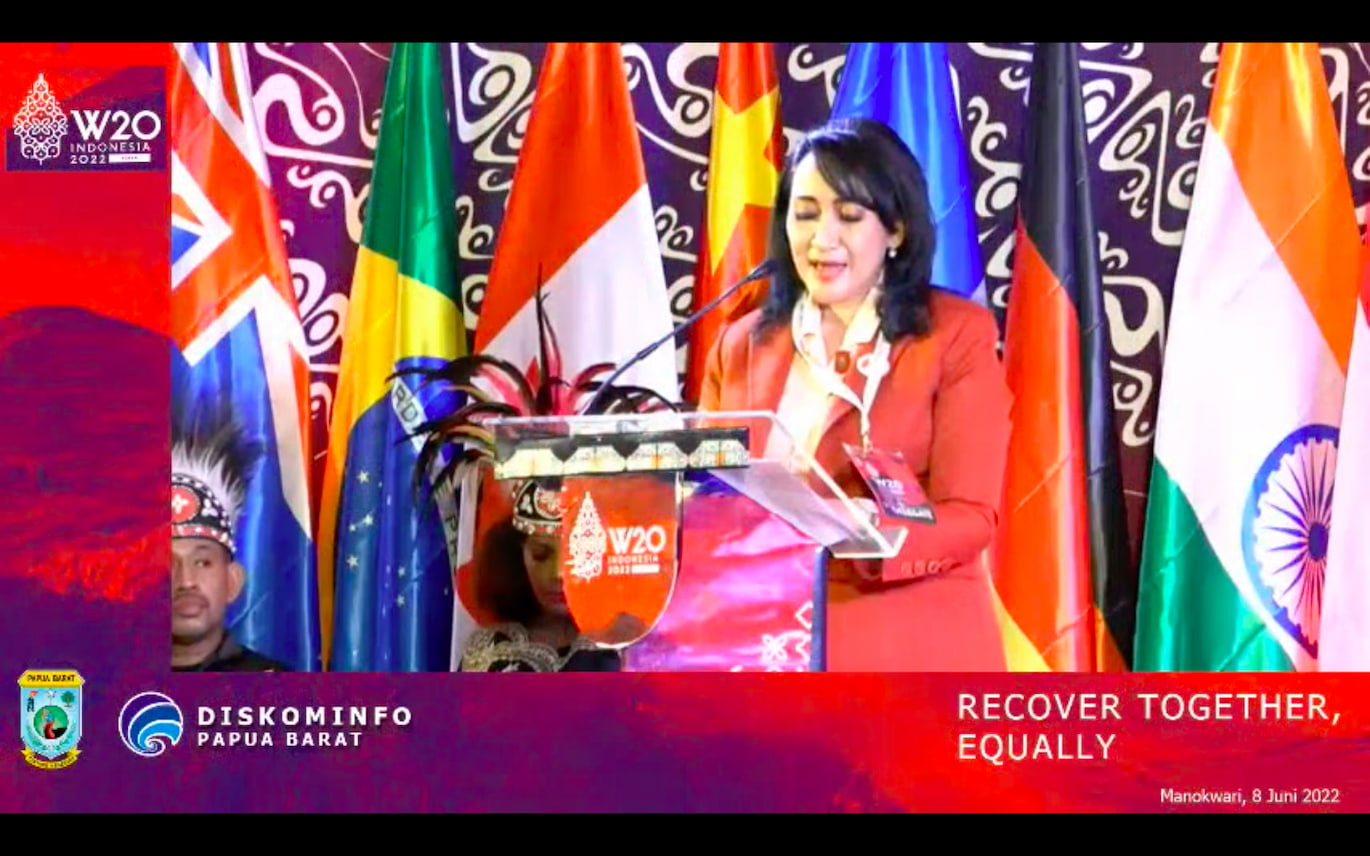 Gender equality has been the shared goal to strive social justice and welfare equally in the world, including Indonesia. Based on the gender equality index released by the United Nations Development Programme (UNDP), Indonesia is on the 103rd as from 162 countries in terms of gender equality. The position is deemed the third lowest among the members of the Association of Southeast Asian Nations (ASEAN).
"Women commonly face discrimination, stigmatization, subordination, marginalization, and even violence," said Minister for Women Empowerment and Child Protection, I Gusti Bintang Puspayoga, on the Women20 Summit (W20) held on 8-9 June 2022. Various problems sometimes lead to unequal access, participation, control, and benefit for women and thus women potential could hardly be optimized.
Rural areas in Tanah Papua and Maluku Island are deemed one of the social spaces in which gender inequality occurs. Fien Jarangga, one of the Papuan women activists, said that discrimination and marginalization faced by Papuan women vary, ranging from the minimum access to economic chain, education, health, and natural resources such as land, forest, and sea. 
Read also: Historical Moment, West Papua Hosts W20 and Y20
W20 Summit focused on the endeavors that promote rural women and disabled women so as to get justice and participate in economy. Hadriani Uli Silalahi, the Chair of W20 Indonesia, said that W20 committed to make this issue crucial topic for discussion and highlight it as recommendation for the G20 leaders declaration. "In the future, we expect collaboration for concrete action on some highlighted issues in the G20," said Uli in a hybrid forum.
In fact, women play very crucial roles in economic circle ranging from the smallest scale at domestic scope. Time goes by when rural women has awakened and proved that their existence should be taken into account. They can prove their contribution in support of village development.
Beyum Antonela Beru from Mare District in Maybrat Regency, West Papua, is one of the living proofs of Papuan rural woman who proved herself with her contribution to build and support the rural economic welfare. Beyum is volunteer of early childhood education (PAUD) in Mare District who collaboratively with her friends built local creative economy by planting and processing fragrant lemongrass (Cymbopogon nardus) into essential oil.
Read also: "Not Just Knowing How to Eat, But How to Plant Too"
"Fragrant lemongrass is one of the sources of productive local economy for women to get extra income," said Beyum.
As to Beyum, fragrant lemongrass is easily grown, harvested, and processed and so it becomes promising potentials that gives economic benefit to local women in Mare District. At least, there are six villages Beyum provides her assistance to plant and process fragrant lemongrass, namely Kombif, Bakrabi, Suswa, Nafase, Seya, and Malios Villages.
In addition to the benefit for local economic circle, women also play their major roles to ensure the needs fulfilment to children such as education and health. "Local women also articulated their aspirations in local assembly such as motivating the village to provide financing to their children education," she said.
Read also: Econovation: Business Innovation Changes Incongruity Into Opportunity
Beyum and women stories from Mare District are one of the living types of evidence that women with participatory and access to natural resources could be empowered and take parts in the local economic development and welfare. Hence, there is no more discrepancy, discrimination, marginalization, and violence that might happen to women.
The Government of West Papua has committed to support the creation of justice for women in rural areas. In his speech on W20 summit, the interim West Papua Governor, Paulus Waterpauw, mentioned his commitment to keep improving the development and providing better access to education and health for women. "I believe there is no belatedness to start something good for children and women," Paulus said.
Editor: Nur Alfiyah