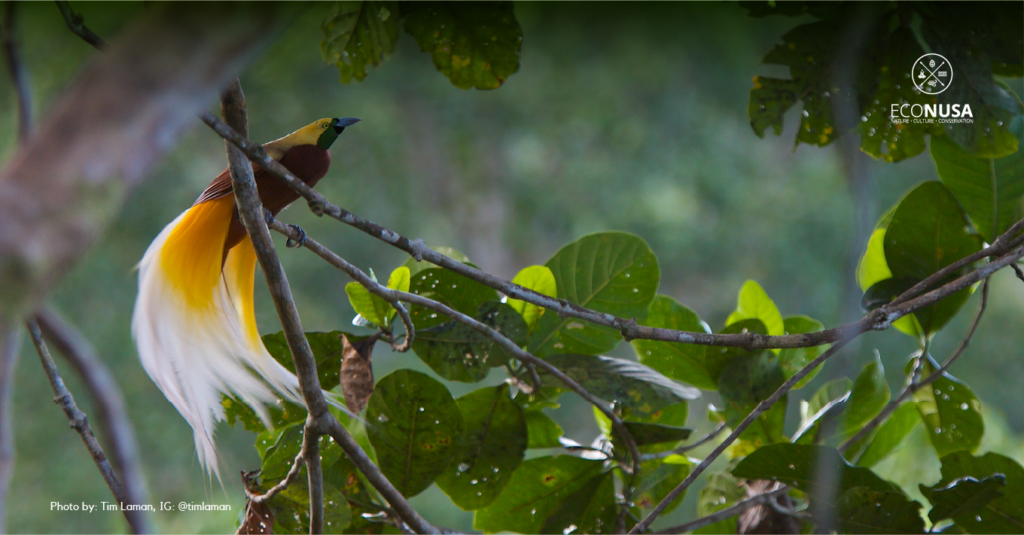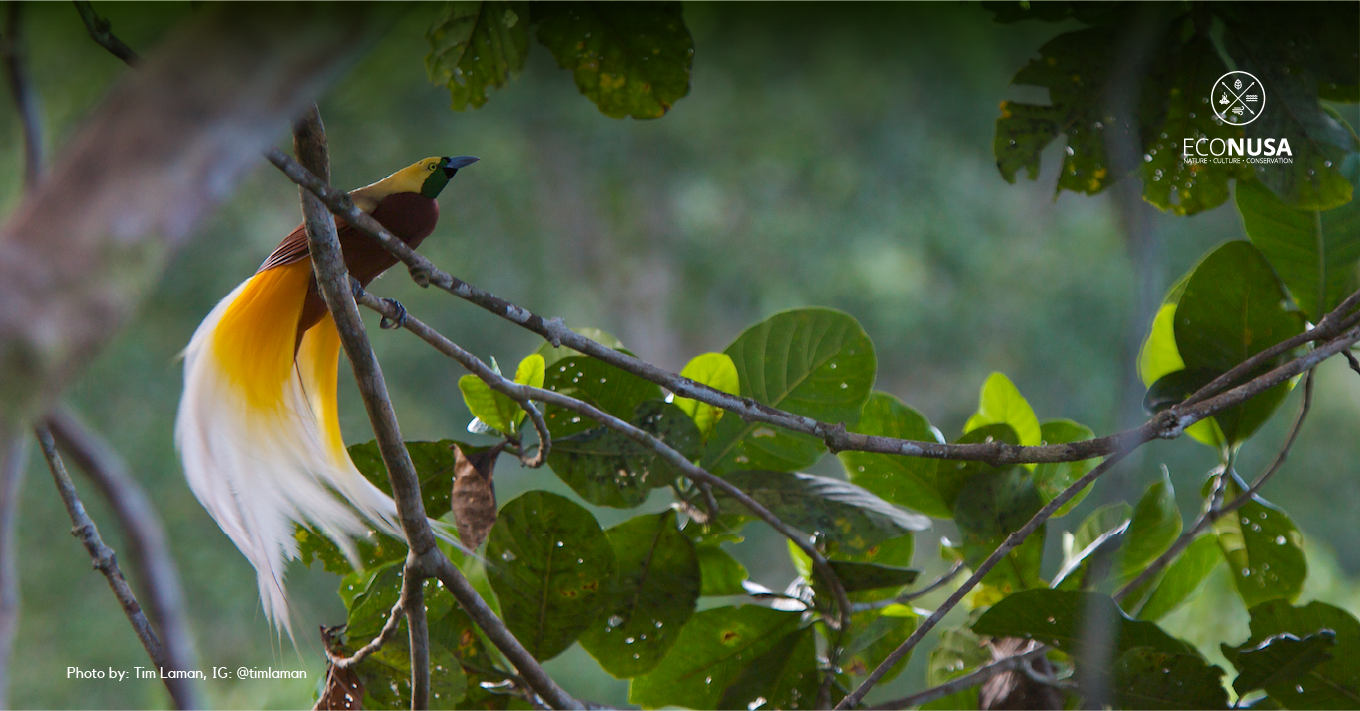 Papua has mesmerizing biodiversity. One of the existing biodiversity is cenderawasih which is dubbed a bird of paradise. As from the existing 43 species of cenderawasih in the world, 38 exists in Papua and West Papua. Cenderawasih is the family of Paradisaeidae and ordo Passeriformes.
With its beauty, the bird of paradise has often been hunted by ill-behaved people for sale or pet. However, there are many people who is willing to conserve cenderawasih while safeguarding the tropical rainforests in Tanah Papua.
As to Naomi Waison, a content creator, shared about bird watching spot, Isyo Hill's, in Jayapura, Papua. As to her, Isyo Hill's plays active role to educate the community living surrounding the forests and to induce sense of belonging to the forests and its biodiversity. One of them calls the community to safeguard cenderawasih that has crucial role in the existing ecosystem in the forests.
Read also: Tale of Nutmeg Part 2: Customary Sasi and Money Tree in Kaimana
As to Naomi, cenderawasih is one of the barometers of forest condition. Cenderawasih can only live in the well-preserved forests. When the forest is not conserved well, the community could hardly see the bird of paradise playing and singing on the trees. "I am grateful to become the one who has ever watched cenderawasih playing on the trees and it is very charming. It seems I have been brought to the other dimension," she said in TMShare virtual discussion entitled "Bird of Cenderawasih: Their Stories Living Close to Bird of Paradise" on 22 October 2022 aired through YouTube.
Naomi said, when we are willing to care about cenderawasih, it means we have to safeguard Papuan forests. This is an inseparable unity. As bonus, when we defend forests, we also nurture the economic life of indigenous people who count on their sources of livelihood. "If we take care of the Papuan forests, it means we also take care of the indigenous people's economy. Those living surrounding the forests earn their income from ecotourism," said Naomi.
Charles Roring, a tour guide and blogger of some websites, through his articles attract tourists outside Papua to take part in bird watching. As to him, seeing the bird directly in the habitat is the way to attract people to care about forest ecosystem and develop the local economy. It is done by involving the local young people who have familiarity with the forests. They have outstanding skill of guiding with sensitive hearing and strong visual sense.
Read also: EcoNusa Supports Maritime and Fisheries Research in Maluku Island
Besides, Charles said that it is necessary to have government engagement in support of ecotourism for nature conservation. This is done by making policy that sides with ecotourism that supports the activities for biodiversity management and cenderawasih conservation.
These efforts are parts of how to cope with threats against the cenderawasih. Let alone with the advanced infrastructure that affects the habitat of cenderawasih. The progressive infrastructure will ease access among rural and urban areas. But, on the other hand, it will give a negative impact on the existing biodiversity. This could be minimized by providing socialization and education as well on wildlife protection to the local community for the two benefits of both people and the environment.
Many efforts done to safeguard cenderawasih. The protection is supported by the enactment of law. However, fauna hunting remains rampant. So, it requires more public engagement to actively articulate and perform stern measure for cenderawasih protection.
Read also: Protecting Papua and Maluku Forests not Only About Birds-of-Paradise Preservation
Charles gave the simplest example anyone could perform for cenderawasih conservation. "It is done by not dropping litter, not using synthetic materials, and acting friendly to environment. They could preserve the tropical rainforests and cenderawasih," said Charles.
Editor: Nur Alfiyah