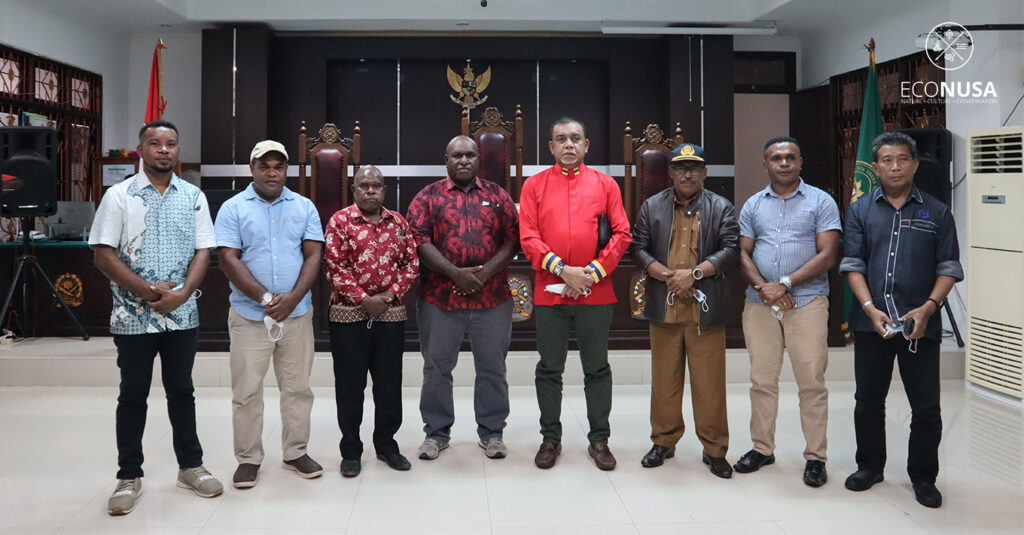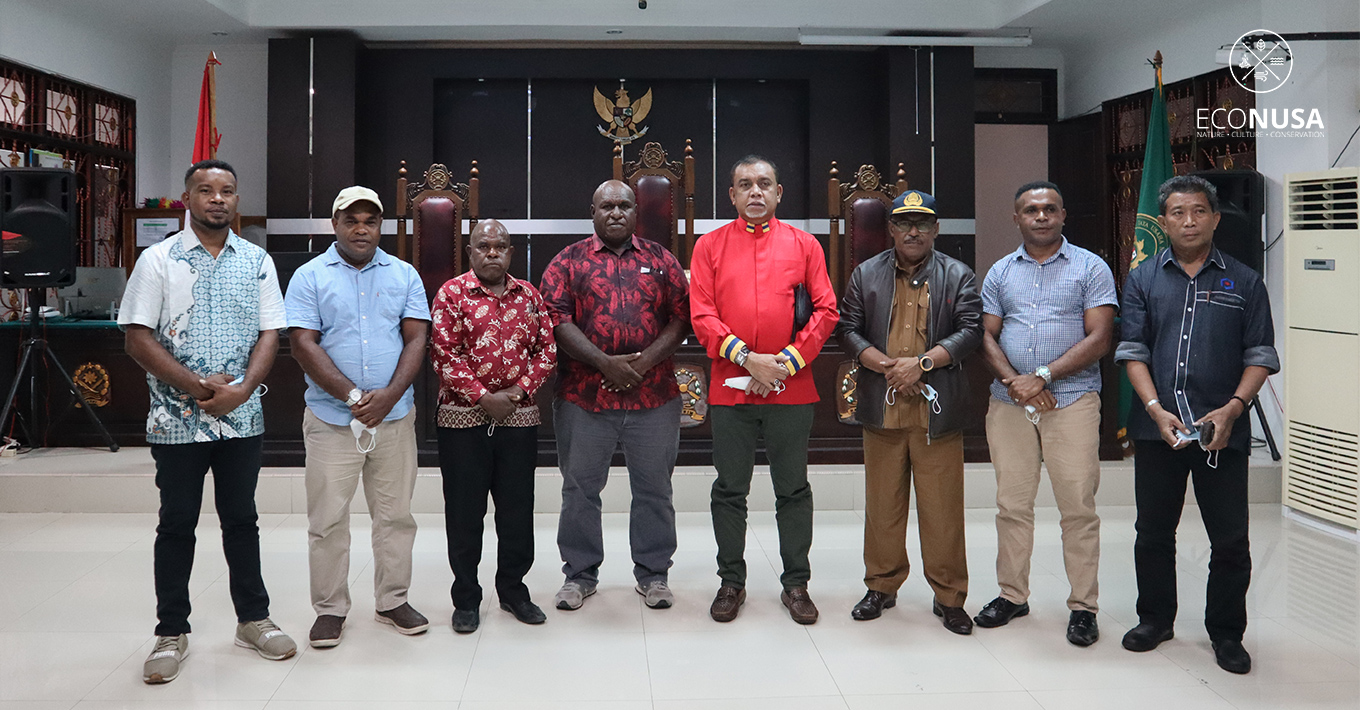 Jayapura Administrative Court turned down the lawsuits against South Sorong Regent related to his revocation of palm oil licenses filed by PT Anugerah Sakti Internusa (ASI) and PT Persada Utama Agromulia (PUA), on Monday 23 May 2022.
On the exception, the Jayapura Administrative Court Judges acceded the defendant exception represented by South Sorong Regency Government on expiry lawsuits filed by the plaintiff and declared that the lawsuits filed by plaintiffs (PT ASI and PT PUA) were turned down. The judges also penalized the plaintiffs to pay the court fee worth Rp 426,000.
Read also: Expert Witness: License Revocable Due To Noncompliance
Hence, the decision made by the Regent of South Sorong, Samsudin Anggiluli, to revoke the plantation licenses issued for both companies has complied with the existing law in the Republic of Indonesia.
Responding to the verdict, a local figure of Teminabuan, South Sorong Regency, Frans Salmon Thesia, admitted his delight and appreciated the Jayapura Administrative Courth, lawyers, and South Sorong Regency. "On behalf of Tehid Tribe community and myself, I thank Jayapura Administrative Court for giving just verdict. The verdict has went along with the hopes of South Sorong indigenous people," said Frans to EcoNusa on Tuesday 24 May 2022.
Frans conceded that it is a collective victory of South Sorong indigenous people, particularly Tehid Tribe, since the verdict has saved the customary land of Tehid's. He expected that the government of South Sorong could have a lesson learned from the lessons for a better future. 
Read also: Two Palm Oil Companies Prosecuting South Sorong Regent Never Having Activities
Frans also recommended the government to cooperate with the existing development partners in South Sorong to immediately discuss strategic measures to protect indigenous people's forest in South Sorong. Besides, it is also intended to revive indigenous people empowerment in management of the existing potentials owned by every tribe and clan's customary lands.
"Let's protect our forests, our land, and our customary areas in South Sorong," he said.
Business licenses of PT ASI and PT PUA were revoked in 2021 by South Sorong Regent to follow up the license review of palm oil plantation in West Papua Province. The evaluation found that many companies committed administrative violations as it was the case of PT ASI and PT PUA.
Read also: Public Anxious to Know Verdict on Palm Oil License Revocation
However, both companies filed lawsuits to the Government of South Sorong Regency at Jayapura Administrative Court in December 2021. Following evidence check and witnesses examination for 4 months, the verdict made on Monday 23 May 2022 has given good news to the indigenous people.
Editor: Lutfy Putra