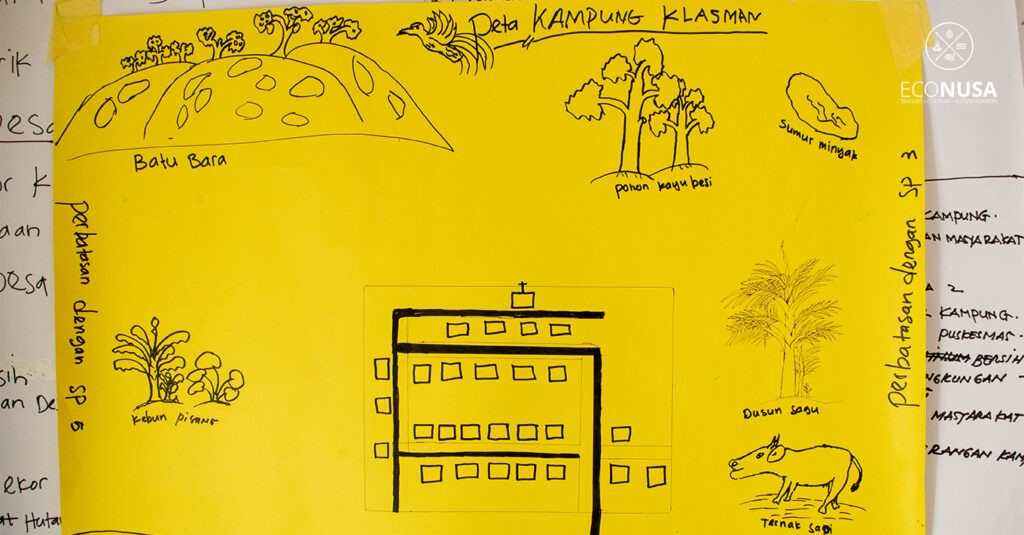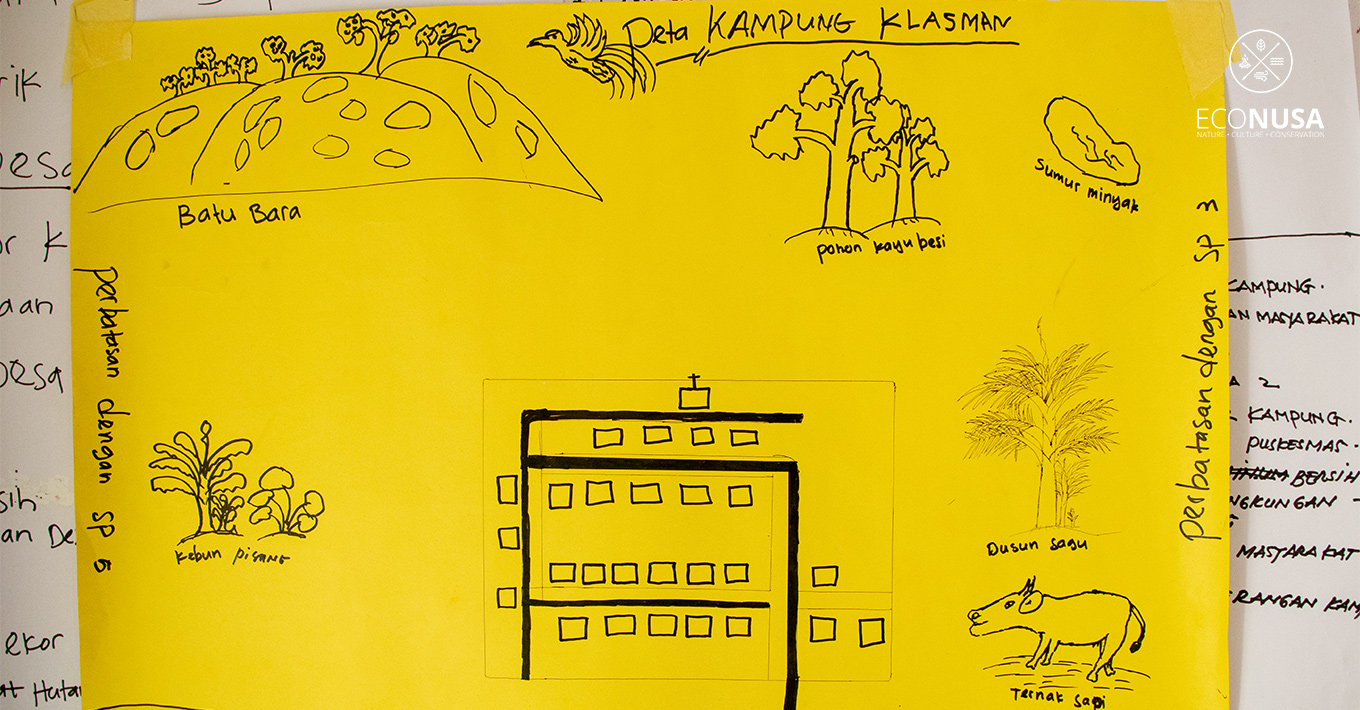 Planning village development based on asset and potential is the initial capital to generate humane development in Tanah Papua. Development does not only talk about public and social facilities that have not been completed well at the villages. Sitting and planning village development with each clan make the villagers equal in defining the direction of customary area development.
That day, Jefri Fadan, the Village Head of Klasman, Malabotom District, Sorong Regency, West Papua, was in a multipurpose hall at Tarsa Village, Konhir District. He jointly with ten other village heads from four districts in Sorong Regency participated in a village head workshop initiated by EcoNusa on Saturday, 25 June 2022. The village heads got facilitation a whole day long to plan village development.
 "We were assisted to plan the village development. The meeting here is very good. So, the village budget allocation will be clearer. After the disbursement of village fund budget, there is team who will have a joint team management," said Jefri. 
Read also: STS Tarsa, Collaborative Action to Develop Village
The workshop was initiated by mapping the existing potential and assets at each village. Every village head wrote their plans on a large size paper. Jefri drew a map of Klasman Village with its local assets such as road, office, and vehicle, lighting, clean water, church, and Community Health Center. He also elaborated various kinds of Klasman's local potentials such as coal, agarwood, merbau wood, and fossil fuel.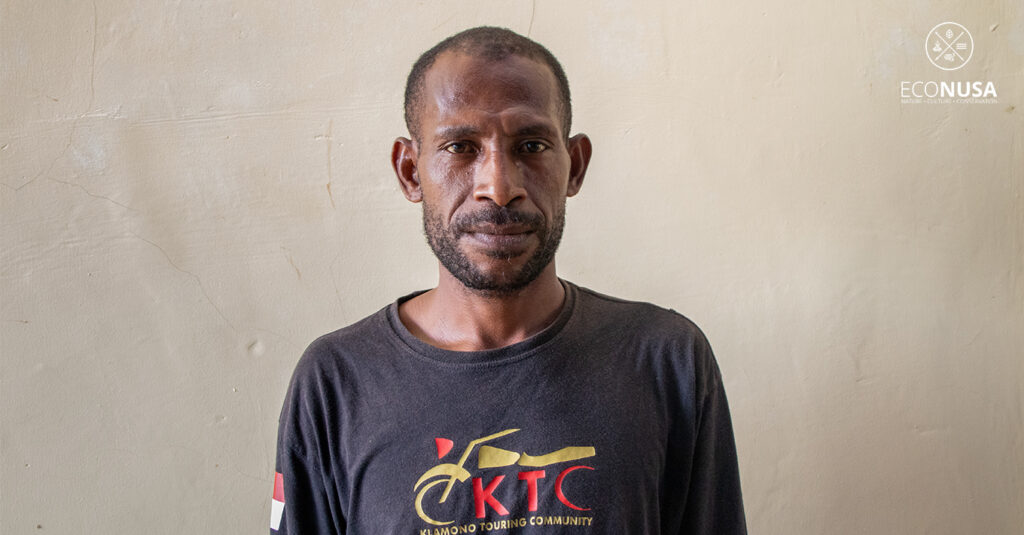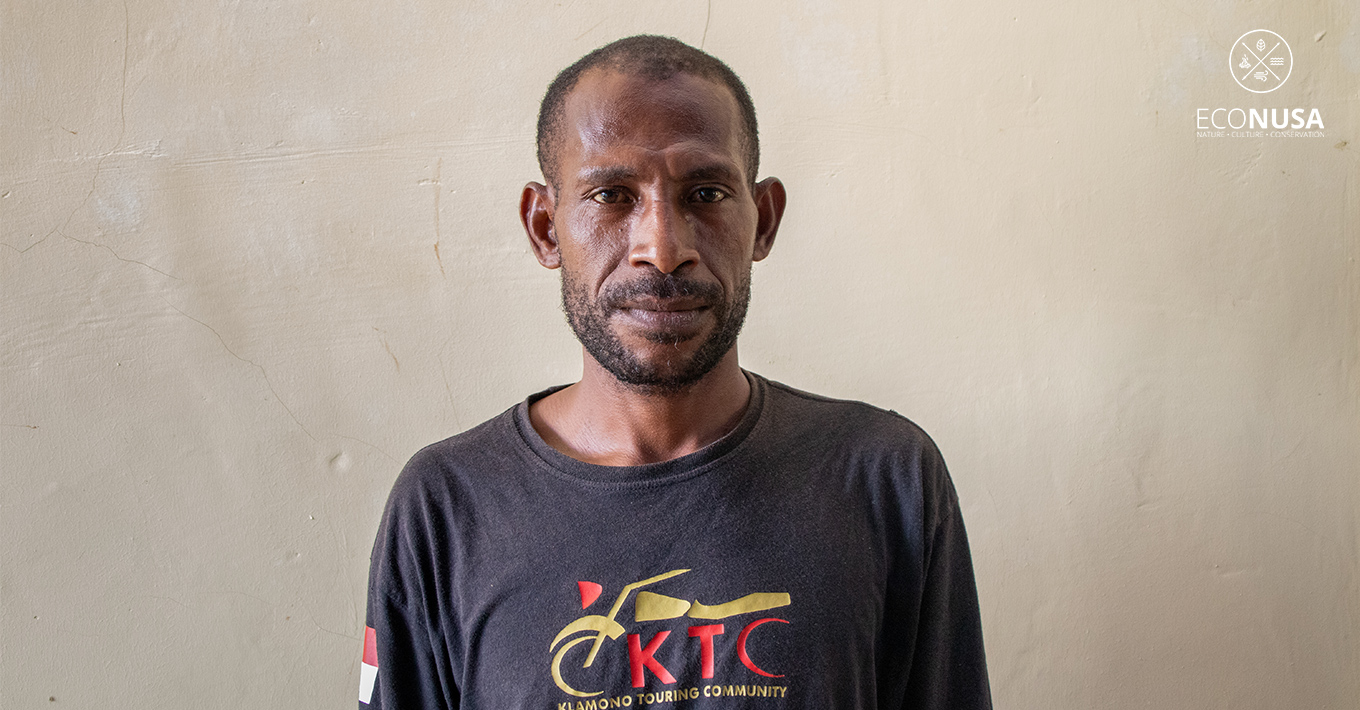 "So far, every family only tap sago and sell it to the market. The oil well has existed since the Dutch colonial. Coal exploration has existed," said Jefri informing the oil and coal potential at his village.
In addition to sago processing, most Klasman villagers live their life from gardening at their yard. Following the nomadic cultivation tradition, the community has not been familiar with planting intensification by using organic fertilizer and pesticide, seeding, and light intensity for plant.
Read also: Chronicle from Neniari Gunung, Mobilizing Women for Organic Farming
Jefri said that in the 2022 Klasman Village Government Work Plan, the plantation development will focus on sweet potato, cassava, and banana. In addition, three families will focus on fish cultivation. "After the activity, we will have a meeting with the community. When the community intends to do farming, we will support by providing seeds," said Jefri.
Meanwhile, the workshop facilitator, Ita Natalia, said that village development which is formulated here will put the community as subject of development. In other word, the locals involve from initial planning, budgeting, up to evaluating processes.
As to Ita, along the development process, the local government from provincial to local levels, and development partner, could take parts in the community capacity building process. "It is important to observe the progress of human resources in Tanah Papua. There are no sustainable forest and sea if the Papuan people has not enhancement," said Ita.
Read also: STS Morekau Closing, Sharing Session for Village Development
She reminded that the multidimensional development process in Tanah Papua will take long time. For the reason, the approach applied by the government and development partner related to community capacity building will define the future independence of the community.
"The process here becomes important. There will be changing local culture. Never ignore the process due to solely in want of instant result. It is the process that defines whether the community could fight independently, or they will keep waiting," Ita added.
Sorong Regency's Agriculture Office Head, Frengki Wamafma, said that the shift of community culture is deemed a challenge that occurs during the development process. He cited an example of the shift of planting method from nomadic to permanent cultivation with areas intensification. In this phase, the field agriculture mentor (PPL) will play major roles for giving assistance to the community.
Read also: Eko, Inspiring Youth and Motivating Women
"It needs knowledge intervention. There is input from the mentor. For instance, how to improve soil fertility so as to generate a better crop than before. It is not an easy challenge to change the mindset," said Frengki. 
Editor: Leo Wahyudi