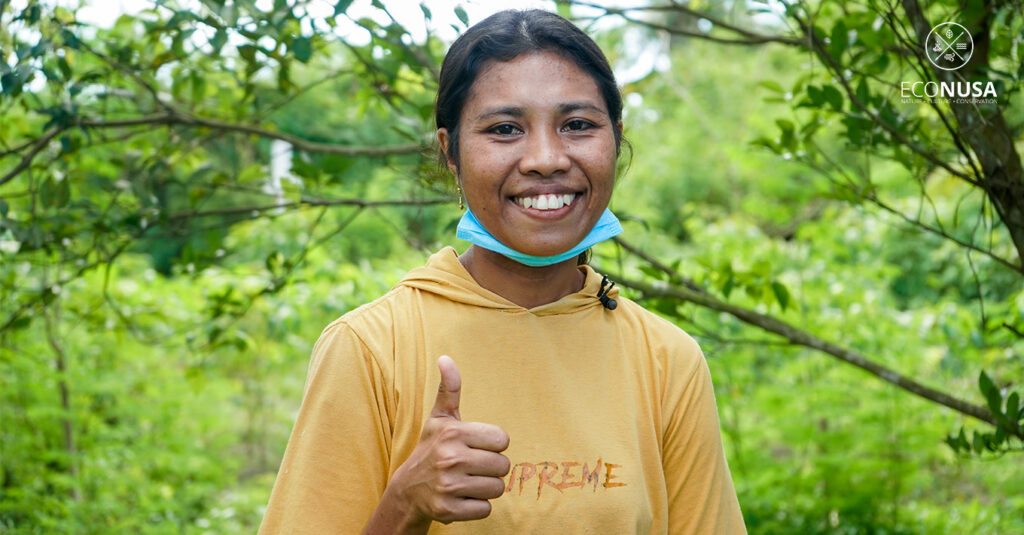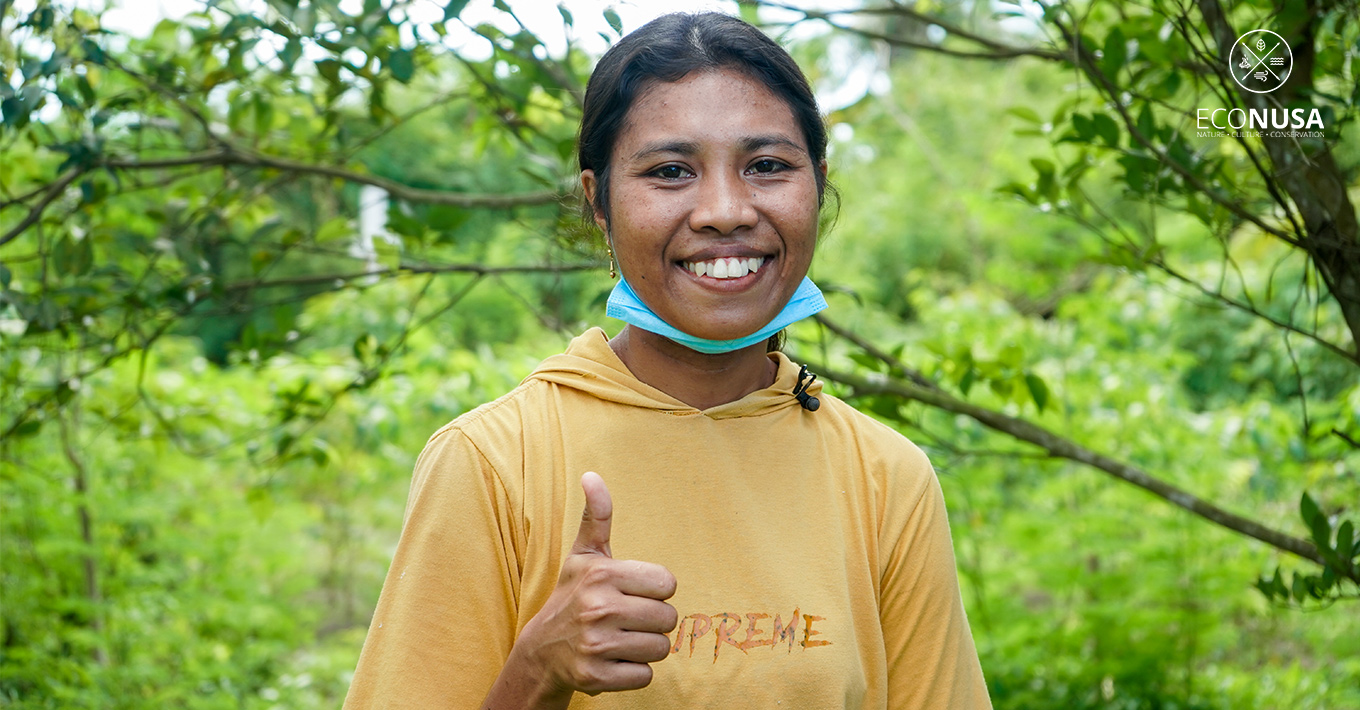 Constraint did not discourage Elvira Lumapuy, 26, to make her first move to promote organic farming among villagers in her neighborhood. Following her completion of Saka Mese Nusa Social Transformation School (STS) in Morekau Village, Seram Bagian Barat, Maluku, on 8-25 February 2021, she sowed vegetable seeds for the villages in Neniari Gunung Village, Seram Bagian Barat.
"Going back home, my friend and I who joined the training bought seeds and polybags. We sowed 300 chilli and 200 mustard seeds," said Vira, Elvira's nickname, over the sideline of STS closing on Saturday 21 May 2022. Vira and her peer, Benja, afforded the seeds from their own pockets.
Neniari Gunung, their village, is located at the highland of Seram with cold temperature. The locals call the spot as an above sky hamlet. The access to the village here is very backbreaking. 
Read also: Eko, Inspiring Youth and Motivating Women
From Waiprit Port in Kairatu, a car could access Neniari Gunung after 6-7 hours trip to Rumahsoal Village. The journey goes on foot due to the absence of road for transportation. One should undergo winding and hilly path, passing through forests, garden, and across a river.
Villagers of Neniari normally reach their hamlet after walking for 1.5-2 hours from Rumahsoal Village. But, for the one who has never walked will take about 3 hours. Neniari people should go down to Rumahsoal by carrying their crops on shoulders when they want to sell durian, cloves, cocoa, and resin.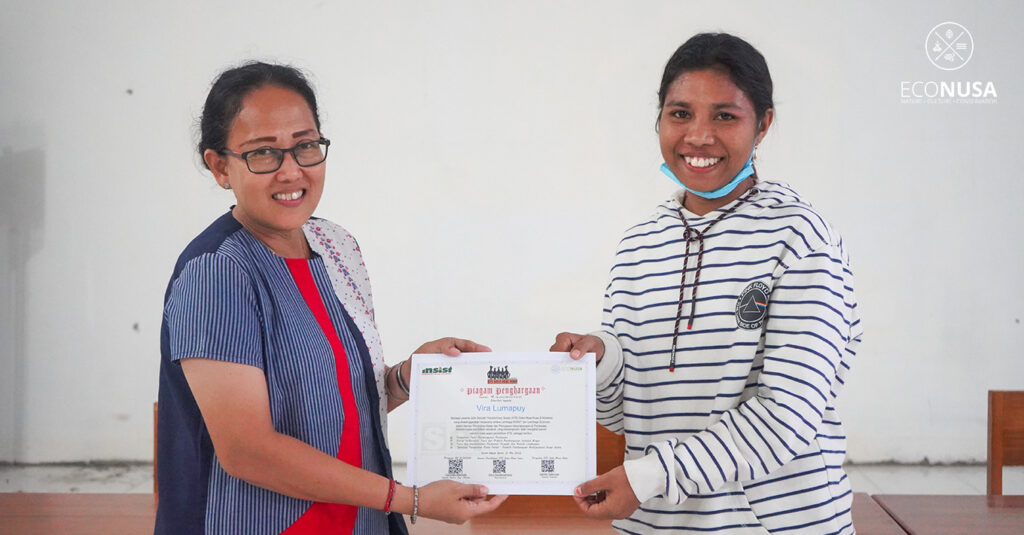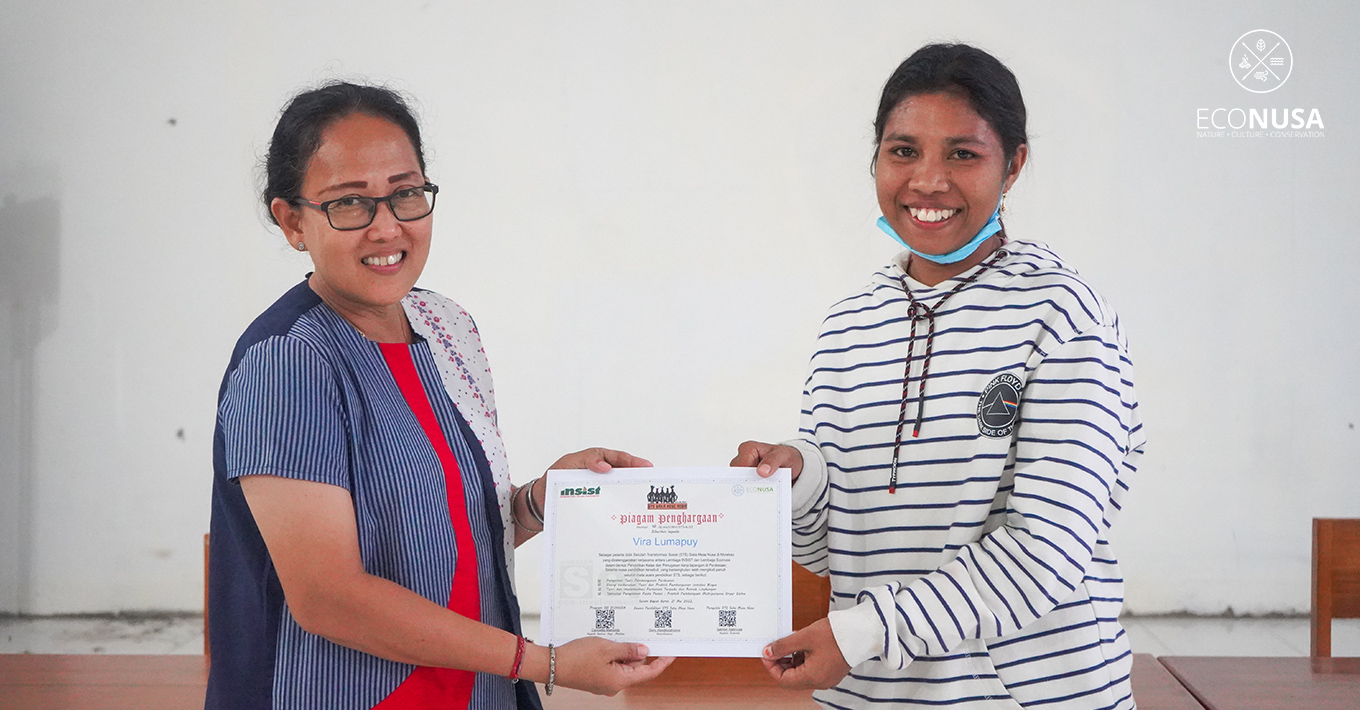 In the STS' farming class, Vira studied on how to build a local food resilience. For instance, by doing organic farming to meet their domestic needs of nutrients. As to Vira, Neniari people had never planted vegetables before. They only planted vegetables only when they got seeds donation.
Read also: Elementary School Graduate Initiating Village Independence
Following the STS completion, Vira and Benja borrowed farming tools such as hoe, to their neighbors to sow the seeds they had bought. They planted some of the seeds. Some others were distributed to women in Neniari.
Vira and Benja also shared the long bean and water spinach seeds. She tutored local women on how to speed up the growth by soaking the seeds as she had learned from STS.
"Now I see many people planting vegetables on their domestic yards, let alone long bean, nearly all households planted them," said Vira. Some of the women could even get extra income by selling the long bean at their village.
Read also: STS Morekau Closing, Sharing Session for Village Development
Vira made every effort to mobilize the local community to consistently do organic farming with her and Benja. Many women expressed their interests. However, Benja and Vira would only collaborate with the enthusiastic women. "There are 4 women collaborating with us in seeding and planting the vegetables. We plant chilly and eggplant," said Vira.
In addition to organic farming, Vira started to pioneer forest honey farming as her village has great potential. She watched a honey farming tutorial from YouTube. Thanks to EcoNusa, she now has 5 boxes for bee nests as she had started cultivating forests bees since April 2022.  "There are four men working with me," she said.
Editor: Leo Wahyudi & Carmelita Mamonto