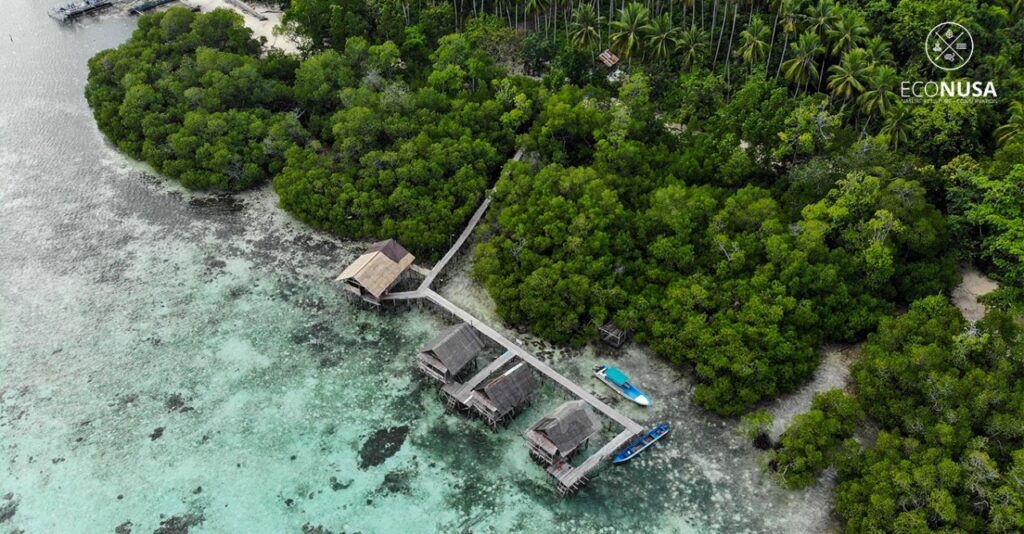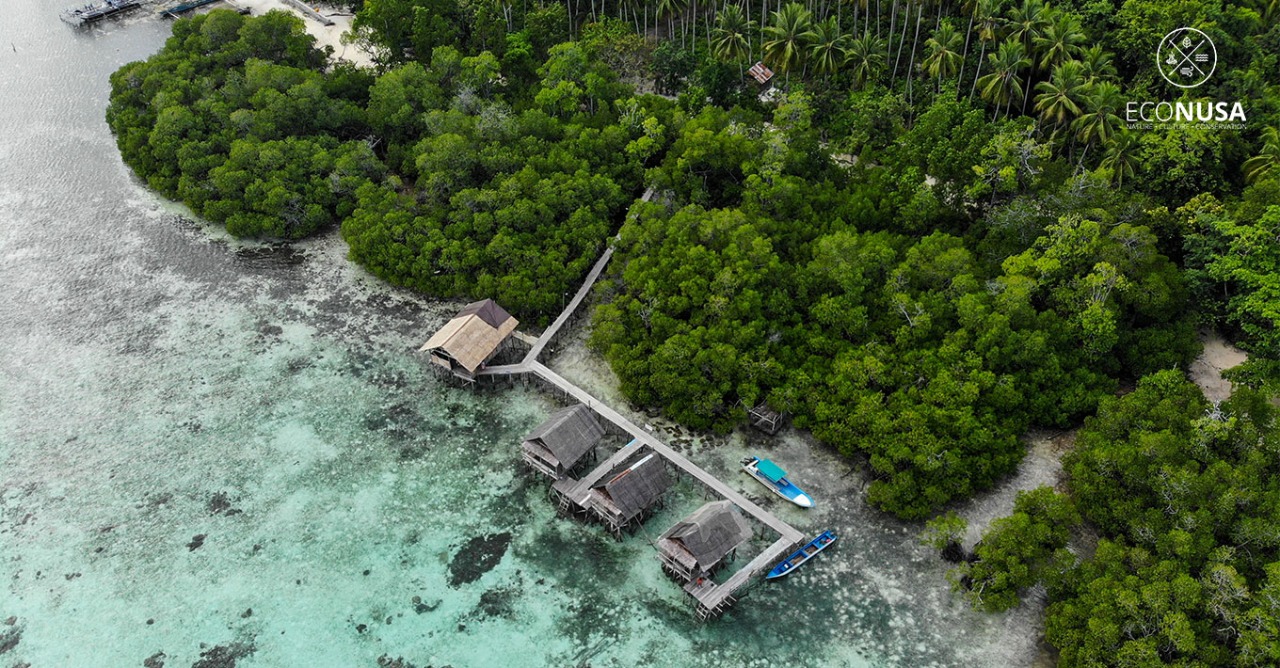 Blue economy is potentially to provide economic transformation and diversification in Indonesia. Blue economy also provides solutions to the climate change impact on marine sector through low carbon marine development, sustainable sea tourism, and ocean energy development. in the context of economic transformation in Indonesia, blue economy covers the management and utilization of non-terrestrial resources in the context of green economy. This is stated in the Blue Economy Development Framework of the National Development Planning Agency (Bappenas).
Blue economy is defined as the utilization of ocean resources in sustainable manner to bolster economic growth, livelihood, and job creation while conserving sea ecosystem. "As we know, blue economy development is relatively new in Indonesia," said Gellwynn Daniel Hamzah Jusuf, a Senior Planner of the Bappenas' Natural Resources and Maritime Affairs Deputy, in a webinar on "Sustainable Blue Financing" on 30 August 2022.
Unfortunately, Gellwynn said, blue economy has given low contribution to the Gross Domestic Product (GD) in the past five years if compared to other sectors. The contribution was only 3.6 percent that mostly came from fisheries sector.
Read Also: Sago, Vegetation with Loads of Benefit Threatened by Development
Besides, the blue economy financing scheme in Indonesia still lacks resources. Consequently, investment for maritime affairs remains lower than the terrestrial investment. It goes along with the Sustainable Development Goals (SDGs) 14, Living under Water, with the lowest investment if compared to the other SDGs' goals.
Building a sustainable blue economy in Indonesia as the largest archipelagic country with two third of water areas is deemed imperative. "Prosperous and sustainable blue economy can provide higher contribution from conservation activity," added Gellwynn underlining the 2019 Bappenas vision as read that blue economy could give 12.5 percent contribution to the GDP by 2045.
To develop blue economy, the government plans to issue Blue and Green Bonds (Green Securities) and Social and Sustainable Bonds (SDGs Securities) to finance the projects which benefit the environment and social as the achievement of the 2030 development agenda.
Read Also: Potency of Indonesian Tuna and Huhate Fishers' Fate
Green bonds are the financing instrument in support of the eco-friendly or climate-related projects. It focuses more on program and activity that will reduce the degradation of terrestrial environment. The issuance of green bonds is deemed the innovative financing innovation in Indonesia which is even considered as the first in the world according to Deni Ridwan, the Ministry of Finance's Securities Director, as the discussant of the webinar.
In addition to green bonds, it is possible to issue thematic bond issuance such as blue bonds. All depends on the readiness of stakeholders to blue projects. "The blue bonds are very likely to happen in the future despite the fact that it requires extra effort and cost," said Deni.
The sea-based sectors such as tourism, trade, transportation, and logistics are also vital parts in blue economy. Those sectors support the local economic development and job creation in the small and remote islands in such a way that there will be the center of new economic growth in various regions in Indonesia.
Read Also: Elementary School Graduate Initiating Village Independence
Above all, Ingela Isaksson, a Senior Analyst, Coordinator for Environmental and Climate Cooperation Coordinator of the Swedish Agency for Marine and Water Management, stated that healthy sea is the basis of healthy blue economy. Let alone, today the climate change has given and will give pressure to the sea ecosystem whose quality has been degraded.
"We should rebuild better through blue and green economy. At the same time, pandemic has even showed its capacity and power to work together and how fast we change our behavior," said Ingela.
As to Ingela, blue economy will be richer if sea has well functioned ecosystem services and has high production. She emphasized the importance of marine spatial planning that allocates resources and provides space for sustainable blue development. Social justice and equality should become inherent parts of the planning agenda. "No one must be left behind," asserted Ingela.
The webinar was held by Bappenas in cooperation with the United Nations Indonesia, United Nations Environment Program (UNEP), International Labor Organization (ILO), ARISE Indonesia, Swedish Agency for Marine and Water Management (SWAM), and EcoNusa.
Editor: Nur Alfiyah