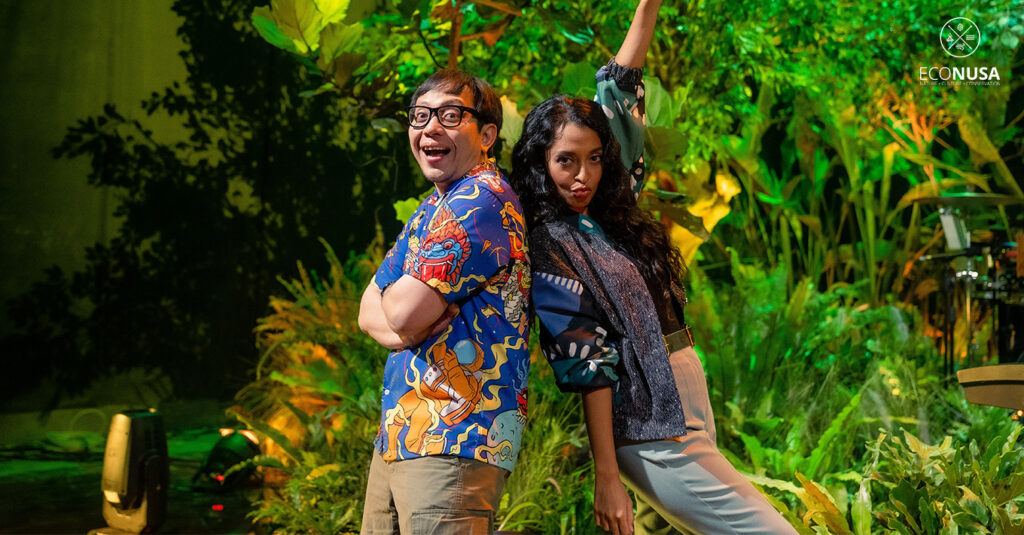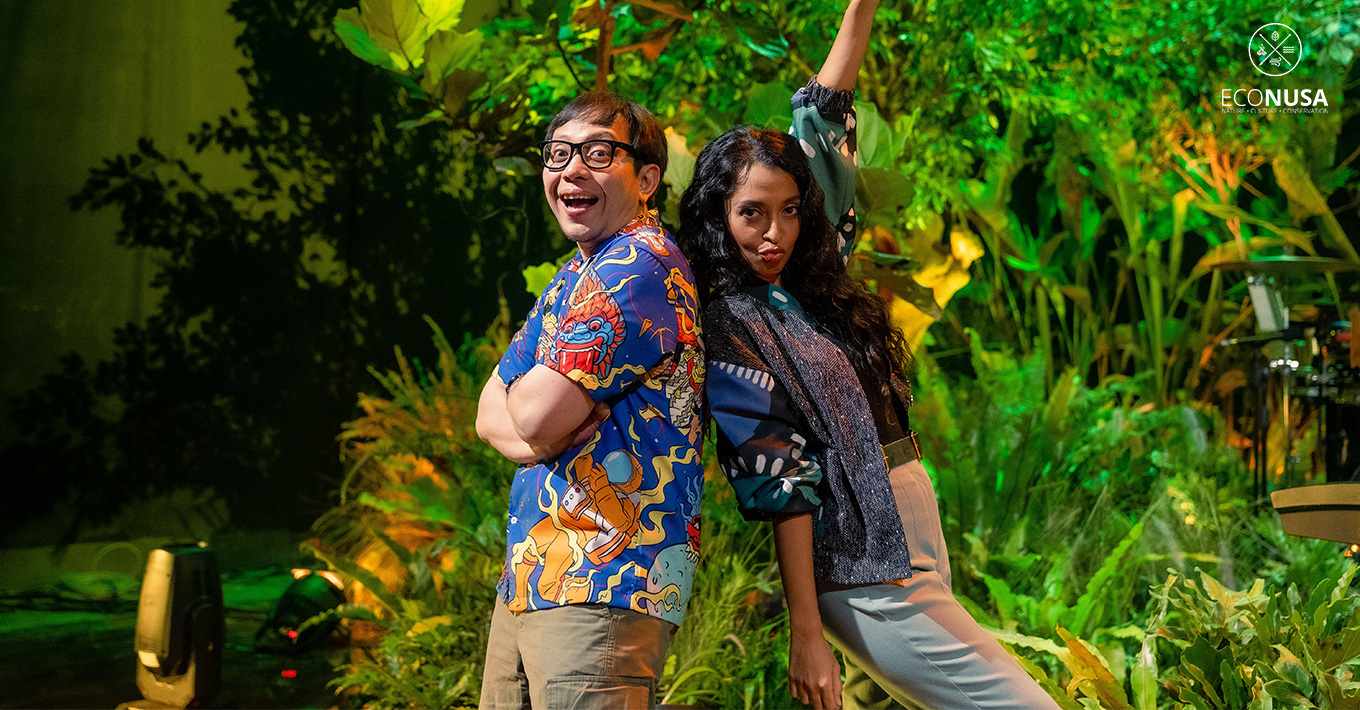 Musicians Adit Insomnia and Safira Umm have their own reasons in every event. Both wants to be part of change, including environmental issues in eastern Indonesia. Through the Rockin' Paradise music concert, they take parts in forest protection campaign in Tanah Papua and Maluku Island, the last frontiers of rainforests in Indonesia.
"I have concern with eastern Indonesia as it has special place in my heart, particularly the nature. I cannot imagine if my brothers homes there are destroyed," said Safira Umm to EcoNusa.
Safira said that forest in the eastern Indonesia has become part of the indigenous community lives. Local culture has been formed and related closely to forests. Food, clothes, and home are sourced from forests. It is no wonder that the Papuans call forests as the "mother who gives life". 
Read Also: Inspired by Social Media, Marcello Tahitoe Stops Using Single Use Plastics
Unfortunately, forest is not free from threat. Forest conversion into palm oil, mining, infrastructure development, and residence have lessened the forest cover. Therefore, Adit Insomnia said that forest and other natural resources protection should be articulated.
As to Aditya Fadila whose nicknamed Adit Insomnia, not all people has opportunity to protect forests particularly those living in urban areas. For him, music is one of media to campaign forest protection that could reach various groups with different background.
"We have to articulate the natural resource protection such as forest protection via music. Let alone, we have yet done many things to save environment. We almost run of forests. Because I could not go directly to forest, then I opt for the action here," said Adit.
Read Also: Pamungkas: We Need Nature
Safira and Adit started their movement from their smallest scope surrounding their lives, namely their own and family's life. They do not use single-use plastic bag. They always bring their own cutleries made of wood or anticorrosive plate. Their ecological awareness has impacted their kitchen and clothes cabinets.
"I do not cook too much at home to minimize food waste. I reduce buying clothes. Online shopping will waste too much plastics. I downloaded application to measure how much emission I have made," said Safira.
Related to waste management, Adit was inspired by waste management of Fuji Rock Festivalmusic festival. In the past two years, Adit regularly watched the concert. He impressed by the committee and spectators of concert that have good awareness on waste management. As to him, the community and music fans should adopt the example of waste management in the Fuji Rock Festival.
Read Also: Protecting Customary Land from Palm Oil Investment
"Mineral water bottle cap, bottle, and label were disposed separately. There is nearly zero waste. The spectators are fully aware that waste is not good," he added. 
Editor: Leo Wahyudi