Thursday, 25 February 2021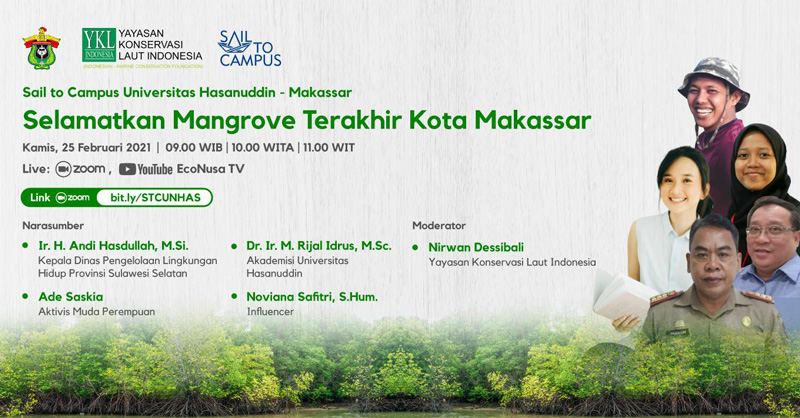 In 2001, Makassar City had 411.76 hectares of mangrove forest. But now, the remaining mangrove area is only 56.6 hectares. Even more concerning, the distribution of waste in Makassar City has worsened the mangrove forest ecosystem.
There are many bad scenarios that can occur if the mangrove area continues to decrease. Starting from abrasion to collapse of the soil.
What can we do to restore the mangrove ecosystem in Makassar? Come on, discuss with EcoNusa, the Marine Conservation Foundation and academics from the Hasanuddin University Faculty of Fisheries and Marine Sciences in the Hasanuddin University STC activities!
Register yourself via bit.ly/STCUNHAS
See you later!