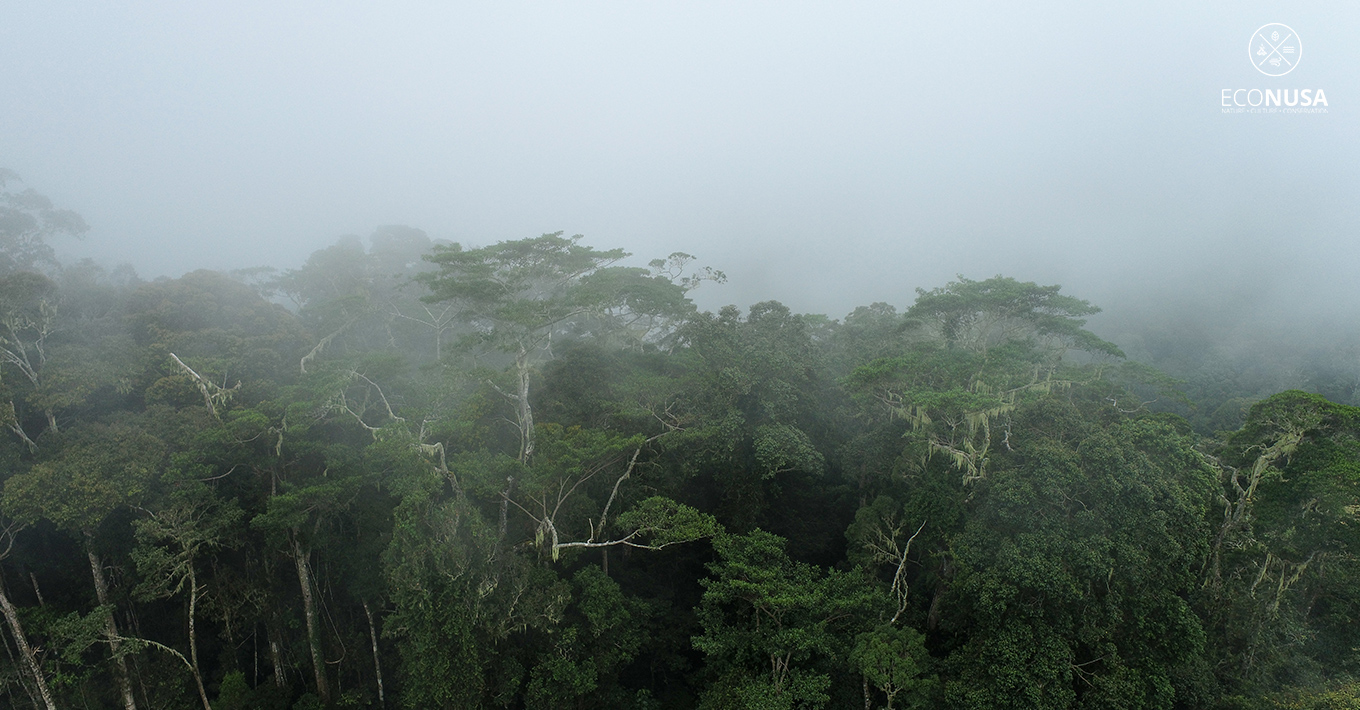 Upon the arrival of David Gibbs, an English ornithologist, to observe bird-of-paradise (Paradisaeidae) behavior at Syoubri Village, he brought other visitors that might bolster local income without putting forests ecosystem at Arfak Mountain at risks. Arfak slowly goes global.
Mesmerized by the Arfak youngster, Zeth Wonggor, knowledge on birds and other fauna in Arfak forests, Gibbs met him again. At the time, Gibbs was not alone. He came along with a group of people to watch birds. That was a new-fangled idea to the local community in Arfak Mountain.
read also: Zeth Wonggor, David Gibbs, Ecotourism Pioneers (Part I)
"He came (with a group) for a month (then) went back. If he was alone, it was only a week (then) went back. One month was for preparing a hut, looking for all kinds of existing bird-of-paradise, shooting, then bringing all of them," said Zeth Wonggor to EcoNusa at his residence. From the process, Zeth found out the tour guide concept.
The arrival of Gibbs means a job to Zeth and Syoubri villagers. He also enjoyed eating food brought by Gibbs from Manokwari. He tasted foods other than that of the forests. "I asked Gibbs where he bought. He replied that it was bought in Manokwari. Now I understand that money can buy good food which is different from birds," said Zeth.
Zeth said that the community often hunted various kinds of animals in the forests for survival not for selling. Elderly people taught their children how to hunt various animals, including bird-of-paradise. What does it taste? "All kinds of birds are not delicious as they have no meat. Some makes inflamed, some tastes bitter. The delicious one is pigeon," said Zeth.
From the adventure, Gibbs shared his various experiences to David Attenborough, a notable BBC broadcaster and writer. In the wildlife documentary, Attenborough is one of the reputable names to refer. He had produced a number of documentary programs and unveiled wildlife to public.
In his early career, Attenborough aired Zoo Quest, a wildlife documentary television program. Through 42 episodes, Attenborough travelled from London zoo through to Indonesia. In the Zoo Quest for A Dragon (1956) documentary, he aired orangutan, siamang, pangolin, Komodo, including Balinese traditional rites. After that, Life on Earth program has made him well known.
Read also: Long Road (to Run) behind Victory
The serial program of Life on Earth documentary was aired since mid of January 1979. Within 13 episodes, the documentary depicted various kinds of wildlife. It started with the life of several species in South America rainforests, invertebrate, vegetation, and earth's initial animal, up through to human evolution.
In the 8th episode entitled Lords of the Air aired on 6 March 1979, Attenborough narrated the important role of feather for bird evolution, including the fascinating feather of bird-of-paradise family. Unfortunately, as from the 53-minute film, bird-of-paradise started merely in the 29th minute topic.
In-depth narrative on bird-of-paradise was reviewed from Attenborough's documentary film, Attenborough's Paradise Birds (2015). He reviewed on how the birds created myth on the bird of paradise up to the non-natural breeding in Dubai owned by Saud bin Muhammed bin Ali al-Thani, the Qatar Prince and former Minister of Culture, Arts, and Heirlooms. In the documentary making, Gibbs acted as the field assistant.
Read also: Travel Diary: Tracking Arfak Mountain Splendor
According to Zeth, Attenborough came to Syoubri Village in 1996 by helicopter. The strong airstream from the rotors terrified the locals. The airstream made the fence unplugged and house was almost collapsing. Despite the stormy arrival, there was a lot of works for extra income to the community as children and elder people provided their assistances to visitors.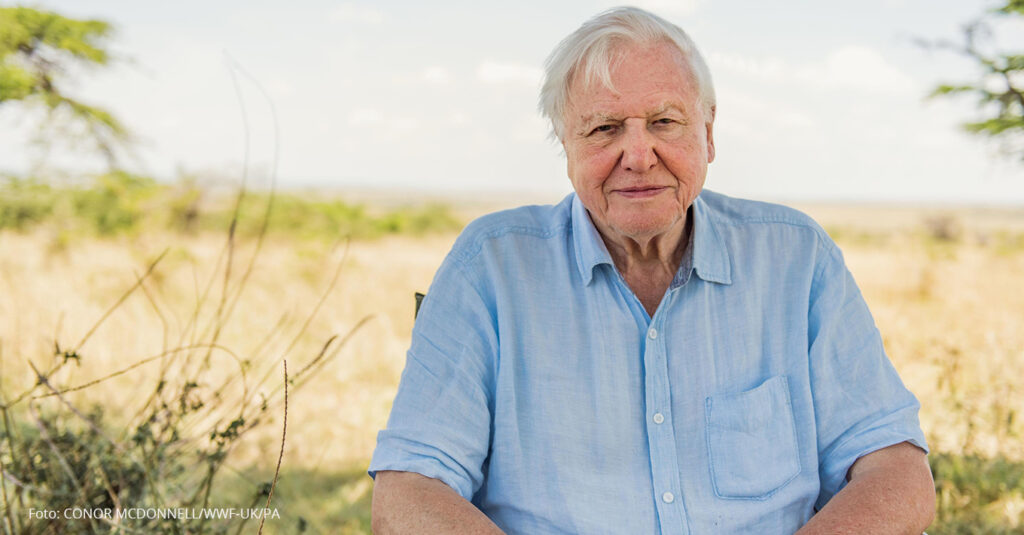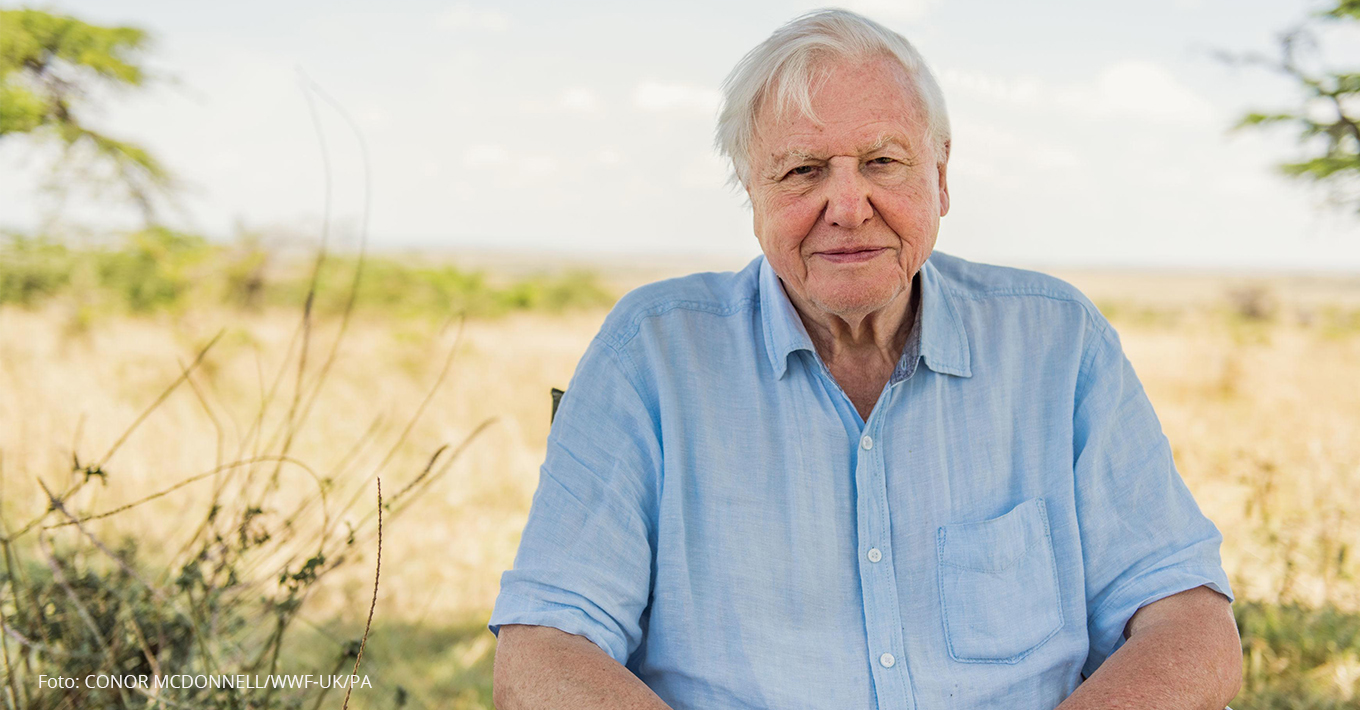 Attenborough's arrival, Gibbs publication, and mouth-to-mouth marketing from visitors who had ever hired Zeth made Syoubri Village one of the recommended spots to visit for bird and wildlife lovers. In the Lonelyplanet website as the reference of global travellers, Zeth was described as "… a very experienced tour guide who was once assisting Sir David Attenborough".
In one year, Zeth could serve more than 500 visitors. They usually came in a group to Syoubri Village. There was about 4-5 groups per month consisting of 9-10 peoples per group. According to Zeth, since Gibbs' arrival, he had assisted more than 5,000 visitors. "All big countries have ever paid a visit. Only small countries (that have never come here)," added Zeth. However, since the Covid-19 pandemic, there was none hiring his service.
For his dedication in protecting forests and pioneering ecotourism in Arfak Mountain for 31 years, the Ministry of Environment and Forestry endowed Zeth Wongor the Kalpataru 2020 Award. He was categorized as the "Environment Pioneer" jointly with Sadikin, a resident from Bengkalis Regency in Riau Province.
Zeth has words for himself to protect forests till the end. He shared his knowledge on forests and birds to the community of Syoubri and also all peoples in Tanah Papua who are keen to run an ecotourism.
Editor: Leo Wahyudi