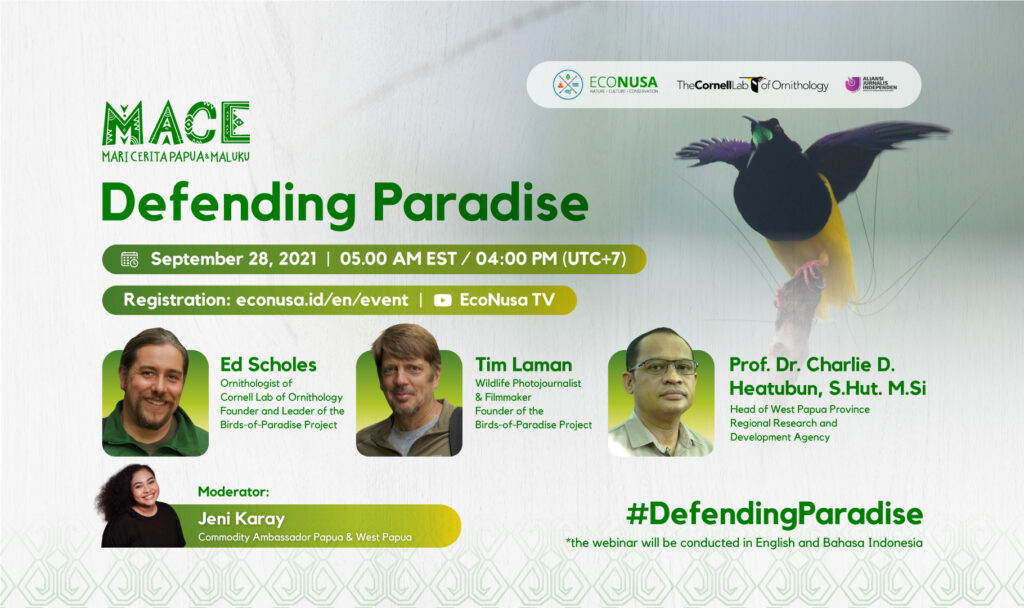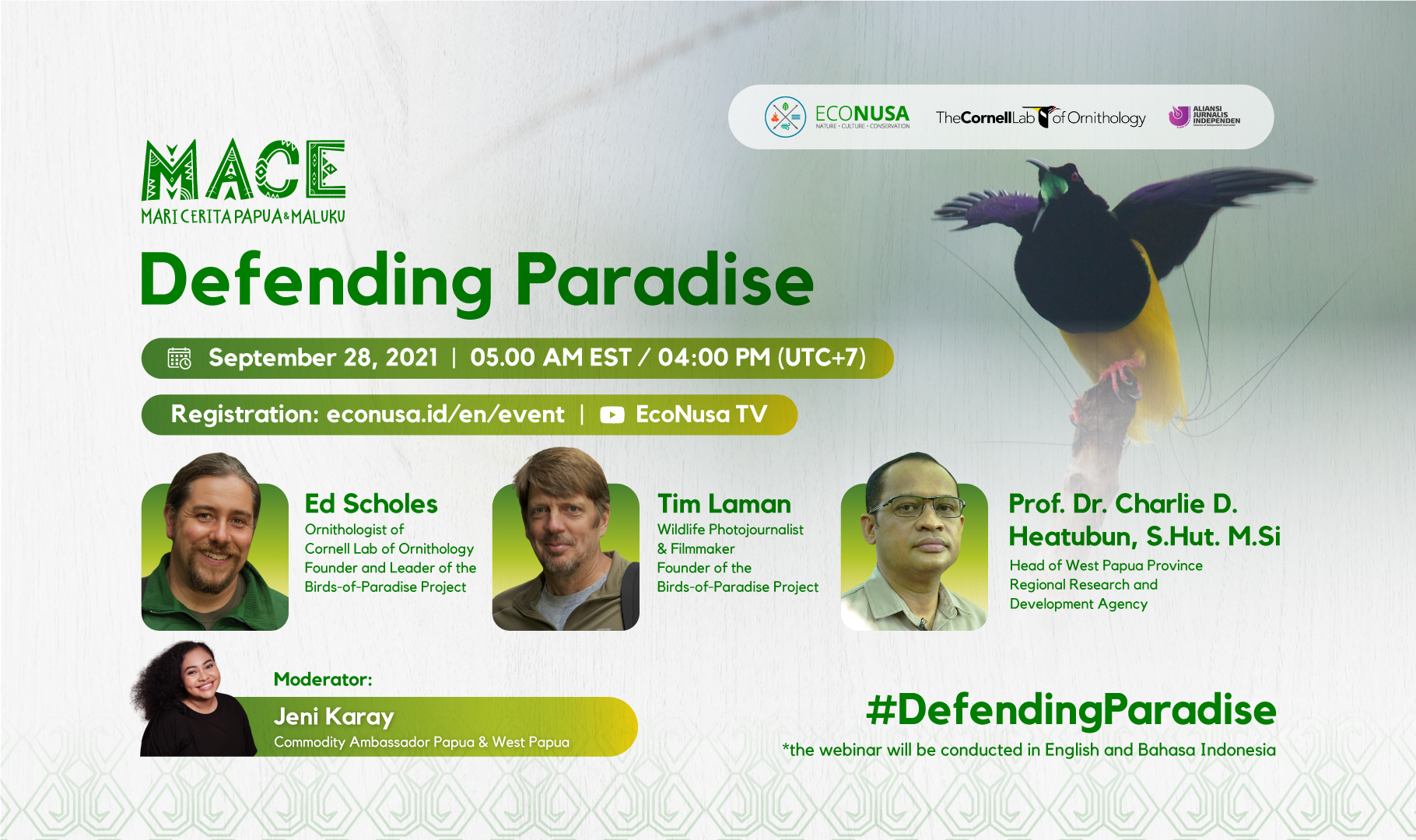 The tropical rainforest in Tanah Papua and Maluku Islands is one of the largest tropical rainforest areas in the world with a high level of biodiversity. Most of them are endemic flora and fauna that cannot be found anywhere in the world, including in other parts of Indonesia. One of them are birds-of-paradise which associated with indigenous people's culture
While based on the book Ecology Papua, Tanah Papua has a high biodiversity. Here live more than 150,000 species of plants, 552 species of birds, 191 mammals, 320 reptiles and amphibians, most of which are endemic to this region. Moreover, the forests in Tanah Papua and Maluku Islands also contribute to storing carbon and stabilizing balance of the earth's climate.
Unfortunately, now the existence of these forests is being threatened by the rapid rate of forest loss. The results of the analysis of the EcoNusa data and research team found that in the period 2009-2018, deforestation in Tanah Papua reached more than 353,000 hectares, and forests in the Maluku Islands decreased by more than 151,000 hectares. One of the fauna that is also threatened by the loss of these forests is Cenderawasih whose beauty has spread to all corners of the world.
In collaboration with the Cornell Lab of Ornithology, EcoNusa is calling for the #DefendingParadise campaign for the preservation of tropical rain forests in Papua and the Maluku Islands. This campaign plays 3 video series and collects messages of support through econusa.id/en/defendingparadise.
Watch Video: Defending Paradise Birds of Paradise in the Land of Papua and the Maluku Islands
As part of the #DefendingParadise campaign, an interactive MACE Papua & Maluku webinar was held with speakers Tim Laman and Ed Scholes, the initiator of the Birds-of-Paradise Project, and Prof. Charlie D Heatubun, Head of Balitbangda West Papua.
To take part in the event via Zoom Meeting, REGISTER HERE
Watch also through EcoNusa TV