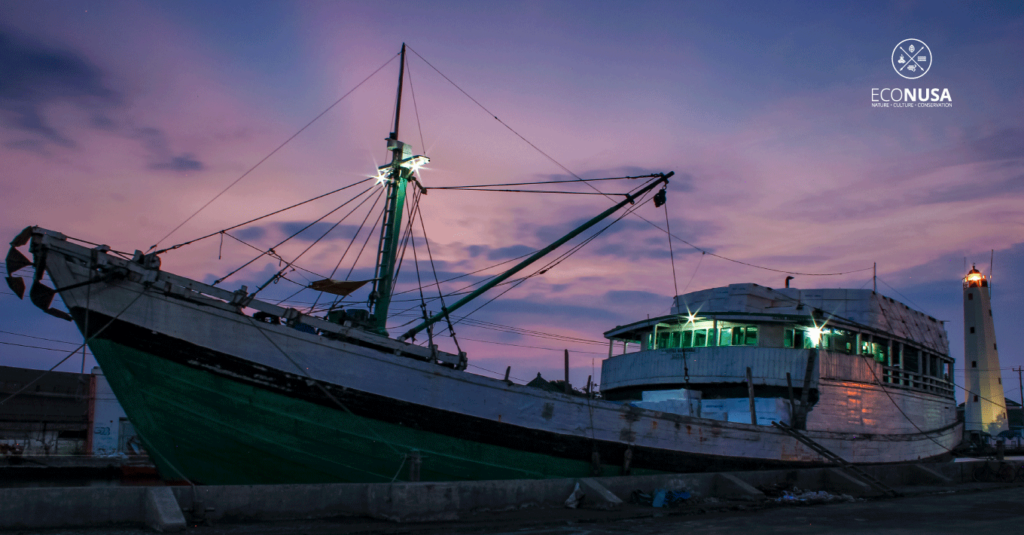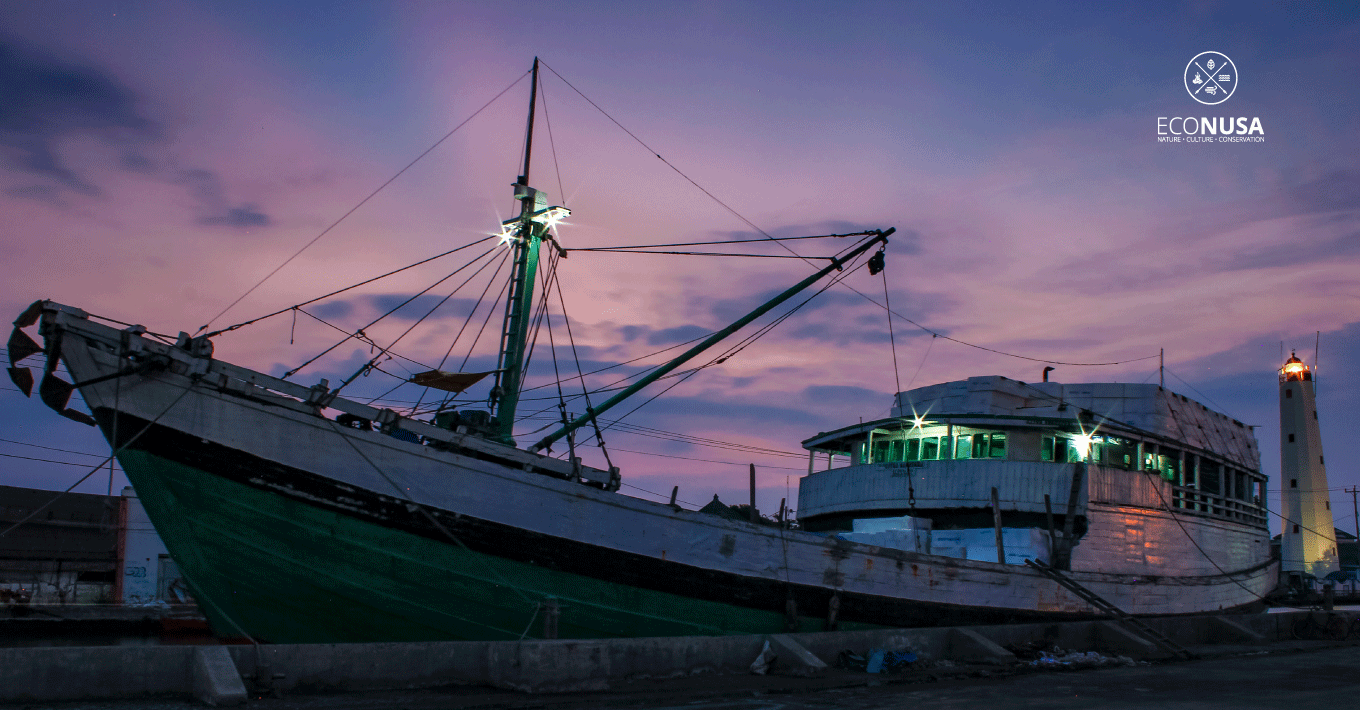 Illegal Unreported Unregulated (IUU) Fishing remains rampant in the Indonesian ocean border. This is due partly to incoming illegal foreign vessels to Indonesian sea territory despite the oversight. It is reported that 240 foreign fishing ships (KIA) entered Indonesian sea in 2021.
In a webinar entitled "Indonesian Sea, Is It Still Safe? Government Measure to Curb Fish Thievery" held by EcoNusa dn NGO Coalition for Sustainable Fisheries and Maritime Affairs (KORAL) on 22 April 2022. The Maritime Affairs and Fisheries Ministry (MoMAF)'s Armada Operation and Monitoring Director, Pung Nugroho Saksono, presented the condition of Indonesian sea border. "We have 30 ships standing by the sea and on air patrol so that we assure that now is safe," said Pung.
Pung explained that in 2020-2021 the Directorate General for Maritime and Fisheries Resource Oversight (PSDKP) could successfully capture 53 illegal KIAs. In general, there are 25 Vietnamese-flagged ships, 22 Malaysian-flagged ships, and 6 Philippines-flagged ships. The ship arrest was done in various regions such as Arafuru Sea, Malacca Strait, northern Sulawesi Sea, up to North Natuna Sea.
Read also: Measured Fishing Policy Overlooking Ecosystem and Fishers Welfare
The monitoring result of Automatic Identification System (AIS) owned by the MoMAF Control Center recorded 56 KIAs in the North Natuna Sea in 2021. In September 2021, there were 2 Chinese-flagged coast guard ships and 1 warship. Besides, there are 5 Vietnamese-flagged coast guard ships and 1 Chinese-flagged research ship.
CEO of Indonesian Ocean Justice Initiative (IOJI), Mas Achmad Santosa, presented the similar findings. In February 2022, AIS data recorded 9 Vietnamese KIAs that intruded Indonesian Exclusive Economic Zone (ZEE). The ships here have become repeated offenders in 2021.
Meanwhile the satellite imagery of Sentinel-2 data recorded 26 Vietnamese KIAs committing activities in the Indonesian ZEE. At the same month, IOJI recorded 8 Chinese KIAs in North Natuna Sea which was suspected to perform illegal fishing for 3 days. "We and IOJI team will try to trace the owners and why the repeated offenders stayed there. Who is the agent in Indonesia that provides backup to their activities," said Santosa.
Read also: Quit Bombing Fish
In addition to the incoming KIAs to Indonesia, IOJI found the Indonesian fishing ship (KII) entering the ZEE of Papua New Guinea. This is illegal because Indonesia has flag state responsibility to prevent, curb, and eradicate the IUU Fishing by KIIs in all maritime zones. It implies that the IUU Fishing practices could be done by the Indonesian community.
Similar to IOJI findings, the Aceh Coordinator of Indonesian Traditional Fishers Association (KNTI), Azwar Anas, said that the IUU Fishing practices also happened in Aceh in relation to the use of trawl. In 2021-2022, there were 46 trawls handed over by fishers to Lampulo PSDKP.
Azwar told that there is district that nearly all fishers use trawls. "There are 15 trawls in East Aceh and 90 percent of the owners are legislators," said Azwar. This situation led to horizontal conflict such as heated discussion, threat to scramble for fishing areas among trawl and traditional fishers. Besides, Azwar also said that the use of trawl leads to the decreasing number of fish in the sea.
Read also: Octopus, One of Indonesia Major Export Commodities
The Dean of Raja Ali Haji Maritime University's School of Fisheries and Maritime Science, Noni T. Saleh, shared her experiences on the use of trawl. Based on data from Riau Island Province's Maritime Affairs and Fisheries Office, there are 400-600 units of mini trawl operating in Lingga Island. The mini trawls are accommodated by 5 persons.
"Why the mini trawl does still exist despite the illegal status? It is because there is person available to accommodate them. If we do not want (to use trawl), it will surely not give supply when there is no demand," said Noni. The large number here is due allegedly to the misunderstood use of trawl with Danish trawl (cantrang). As to Noni, the trawl is characterized by existence of otter board and cantrang does not have.
To cope with the problems on the Indonesian sea border, Pung said that the MoMAF plans to build an integrated fisheris port and PSDKP basecamp in Natuna. It is expected the fisheries resources could be well managed with more effective and efficient oversight in North Natuna Sea. Besides, the Ministry will also provide more coast guard ship armada in the North Natuna Sea.
Editor: Leo Wahyudi & Nur Alfiyah