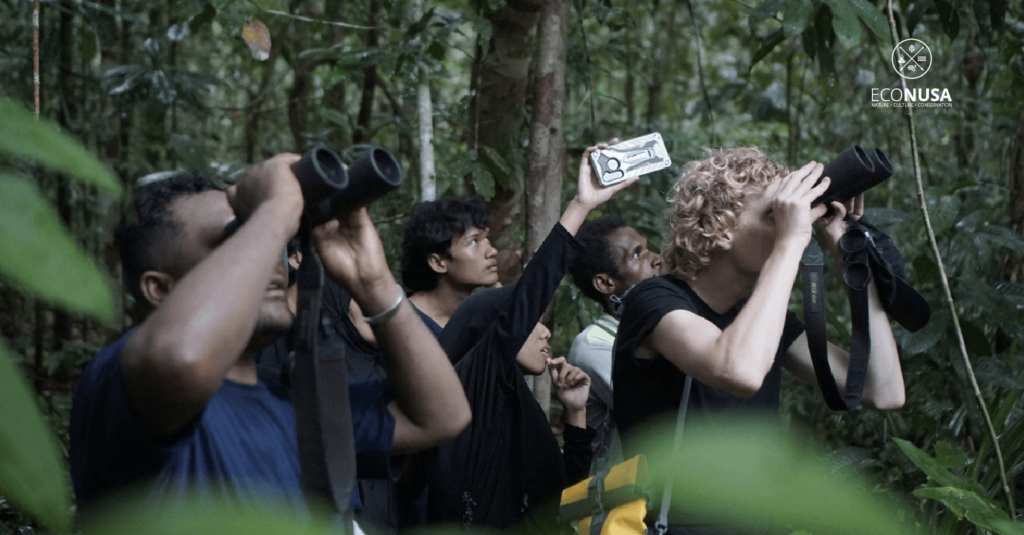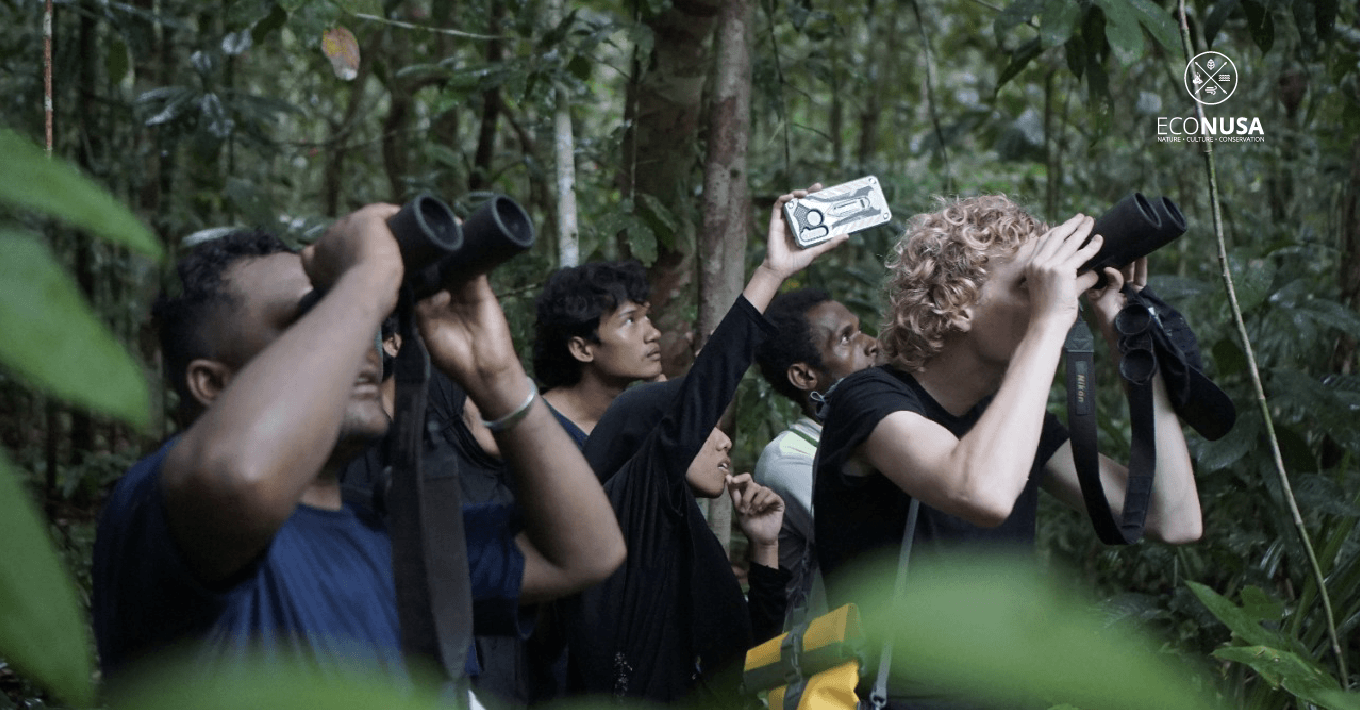 Malagufuk, attributed as an ecotourism village, is frequently visited by both domestic and international tourists. The village which is located at Makbon District, Sorong Regency in West Papua still has dense forests with plentiful fauna.
The tourists usually came and stayed to watch cenderawasih bird dancing, Indonesian native kangaroo or locally called lau-lau, Papuan rangkong bird or known as julang Papua, and cassowary. The community warmly welcome the tourists. However, they still have language barrier particularly when they host foreign guests.
Three members of EcoDefender Sorong and I were invited by EcoNusa to help young people in Malagufuk to learn English. The basic learning of English aims to provide the local youth ability to promote their village and communicate with the tourists visiting Malagufuk so they will not need outside tour guide. The volunteers here stayed at Malagufuk for about 3 weeks. There were 12 youngsters who were eager to learn English. We divided them into few groups to ease the practice. In the first week, we focused on their ability to introduce themselves correctly while explaining the existing facilities at Malagufuk to the visitors.
Read Also: Y20: Embracing Youth into Diversity and Inclusion
The first week was one of the challenging moments for us, noting the fact that the local youngsters lacked self-confidence, even when they were asked to introduce themselves in Bahasa Indonesia. But we did not give up to teach them. Slowly, then they gained confidence to perform and dared to introduce themselves in English. We appreciated their effort during instruction.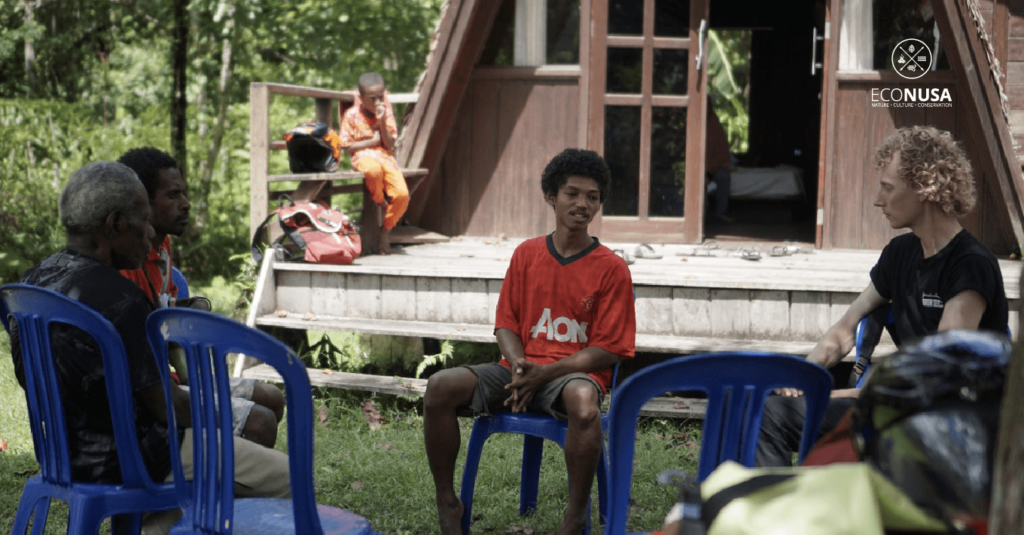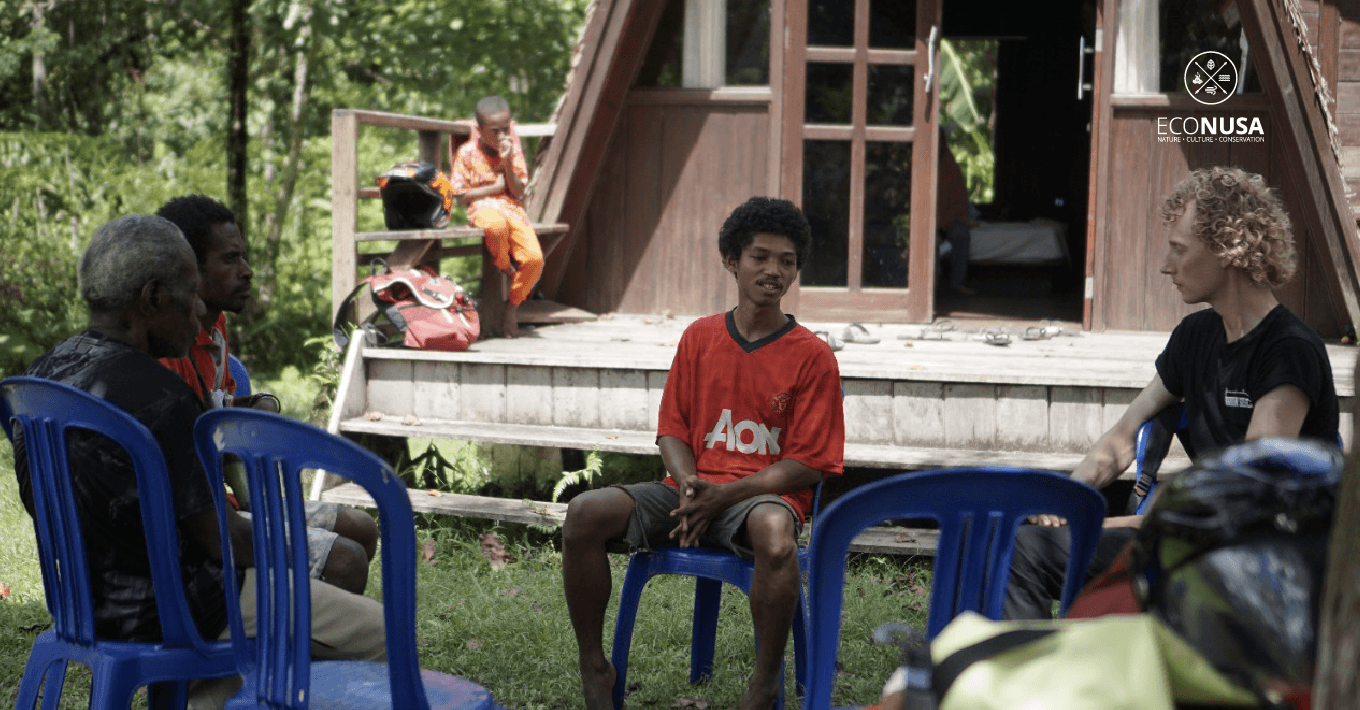 In the second week, we called the local youngsters to have camping in the forest. We gave them lessons on dehydrate food, direction, and field equipment. We provided them with vocabularies to keep in mind and made English dialogue for peer practicing. It was intended to give comprehension on what they studied and build cooperation among them.
On the third week, we assigned the youngsters to act as tour guides for bird watching tourism. On the trip, we asked them to practice the given vocabularies. We were glad to know them communicating each other in English despite the imperfection. When we were exhausted, Kelvin, one of the English course learners, asked me, "Miss, are you ok?". Another youth, Opyor, also said, "Mister, do you need rest? Are you thirsty?"
Read Also: Manokwari Youth Camp Educating Agent of Change Contender
Their gradual ability progress here made us very pleased. Reaching the bird watching spot, they elaborated bird species that are protected in Malagufuk, their colors, sizes, types, and the likes in English.
Unluckily, not all youths were actively taking the course completely. Some youths preferred to quit class as done by Mensen Kalami who only followed the class on the first session. Having probed the case, it was found that Mensen should hunt for deer for few days in the forests to cover the school tuition of his brother's education.
We hope with the English course given here, the local youngsters will not simply serve as the tour guide to local tourists, but also foreign visitors. Doing this way will make them more competent in their own land.

*Hilda Patihani, EcoDefender Sorong

Editor: Nur Alfiyah & Leo Wahyudi