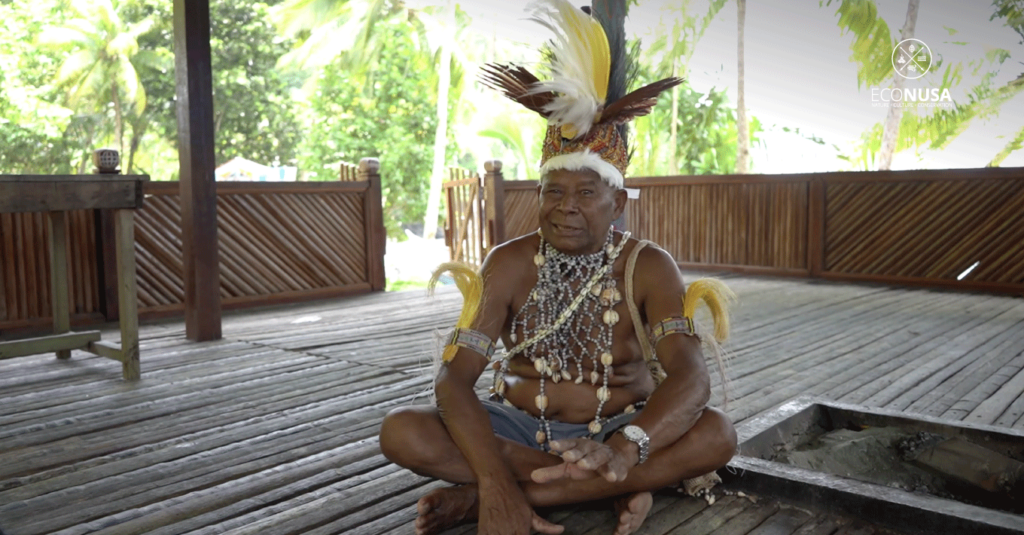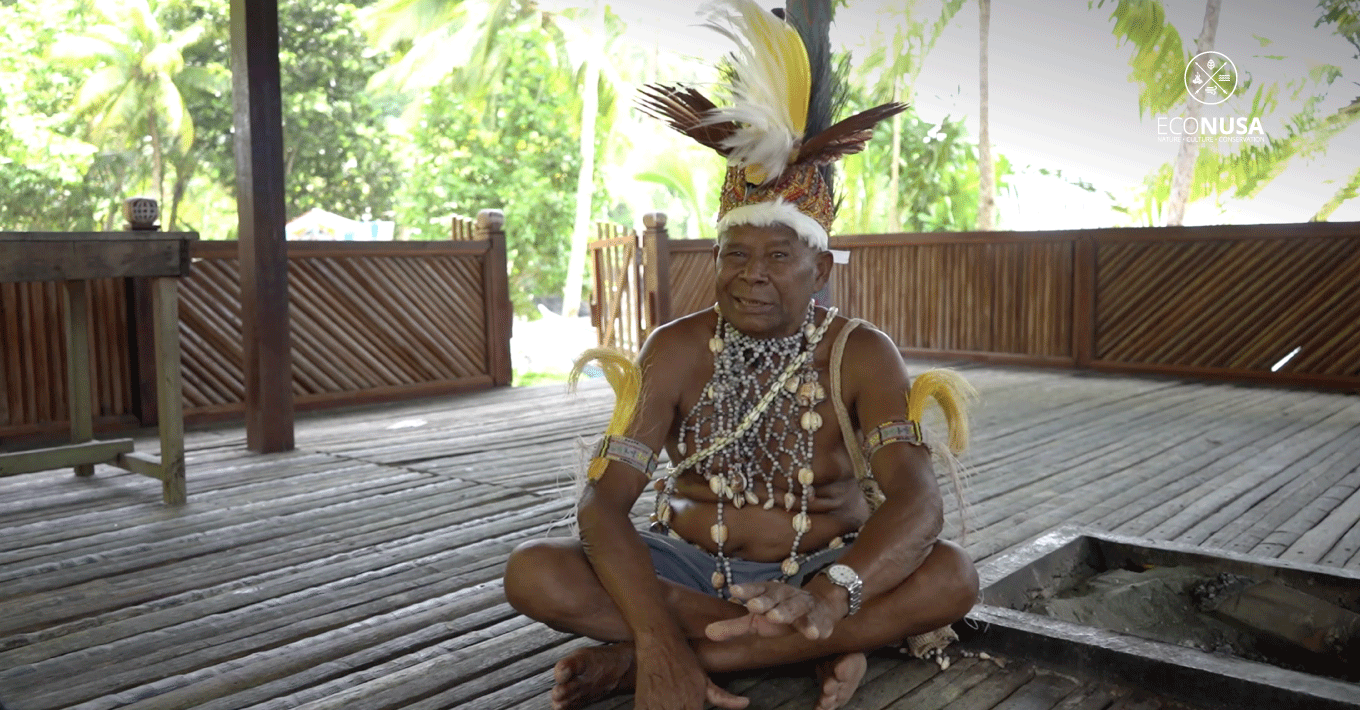 The existence of birds-of-paradise in the rainforest of Tanah Papua and Maluku Island is not only a sign of the rainforest ecosystem's health. Birds-of-Paradise also signifies a cultural and religious symbol of indigineous people in Tanah Papua. Customary laws embracing local wisdom on protection of nature and the living creatures inside the forest have been practiced for many years from generations to generations.
Ecologist from Cenderawasih University, Hendra Maury, revealed that through cultural concept as their belief, indogenous people interpret nature as an important thing that gives them life. The components of nature themselves are also connected to each other. "As for indigenous people in Tanah Papua, the comprehension of their forest is really good. They liken the forest as their mother. A mother is a person who has breast milk which gives life to humans. So does the rainforest also give them life as what mother can provide," said Hendra.
Read also: Zeth Wonggor, David Gibbs, Ecotourism Pioneers Part 1
Located an hour away by speedboat from Jayapura City, there is an old traditional village under Cyclops Mountains called Necheibe. This area faces the open sea, Pacific Ocean, and has rainforest as a home for various animals, including birds-of-paradise.
In this village, the practice of protecting nature and interpreting birds-of-paradise in the traditional culture is still firmly held by the community. Ondoafi Gustaf Toto, the oldest customary leader of Necheibe village, said that the welfare of Necheibe people cannot be separated from nature.
"For us, our life is glorious because of the green. Our happiness and our life depend on nature. Our life depends on the forest. All animals, plants, and water are part of nature created by God. Therefore, all of the voices coming from nature are worshiping God. Because they are part of nature, birds-of-paradise voices sing for the greatness of god," Ondoafi Toto said.
The indigenous people of Necheibe do not only have strong bonds with forest and ocean as nature components, but also have close relationships with birds-of-paradise existence. While forests are called their mother, birds-of-paradise are deemed their little brother.
As a customary leader or Ondoafi, Gustaf Toto heirs a traditional crown made from lesser birds-of-paradise plumage and this crown is called his brother. "We have generation-to-generation tradition that gives this crown to the oldest customary leader as an honor. This crown is the only one and inherited from the previous Ondoafi to the later Ondoafi," said Ondoafi Toto while holding the crown.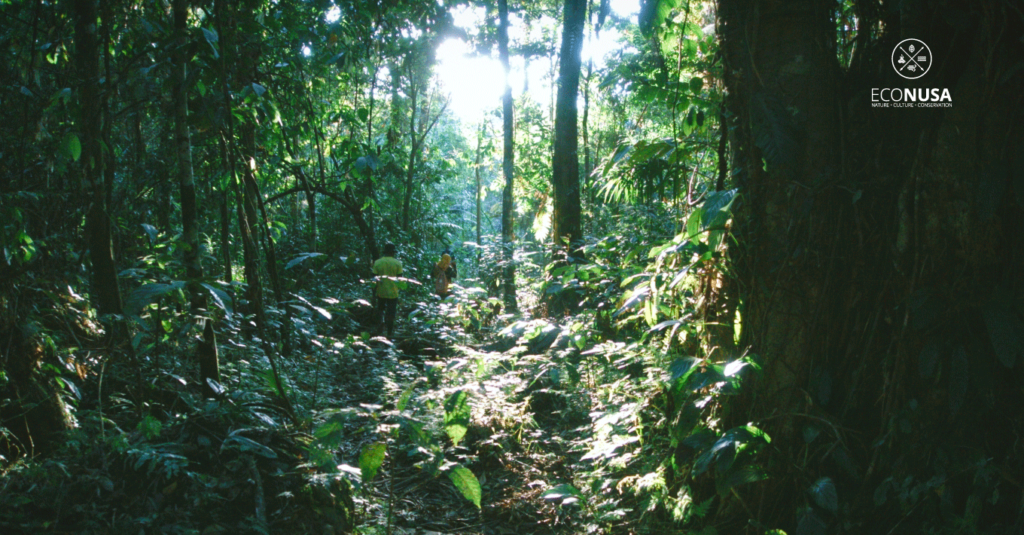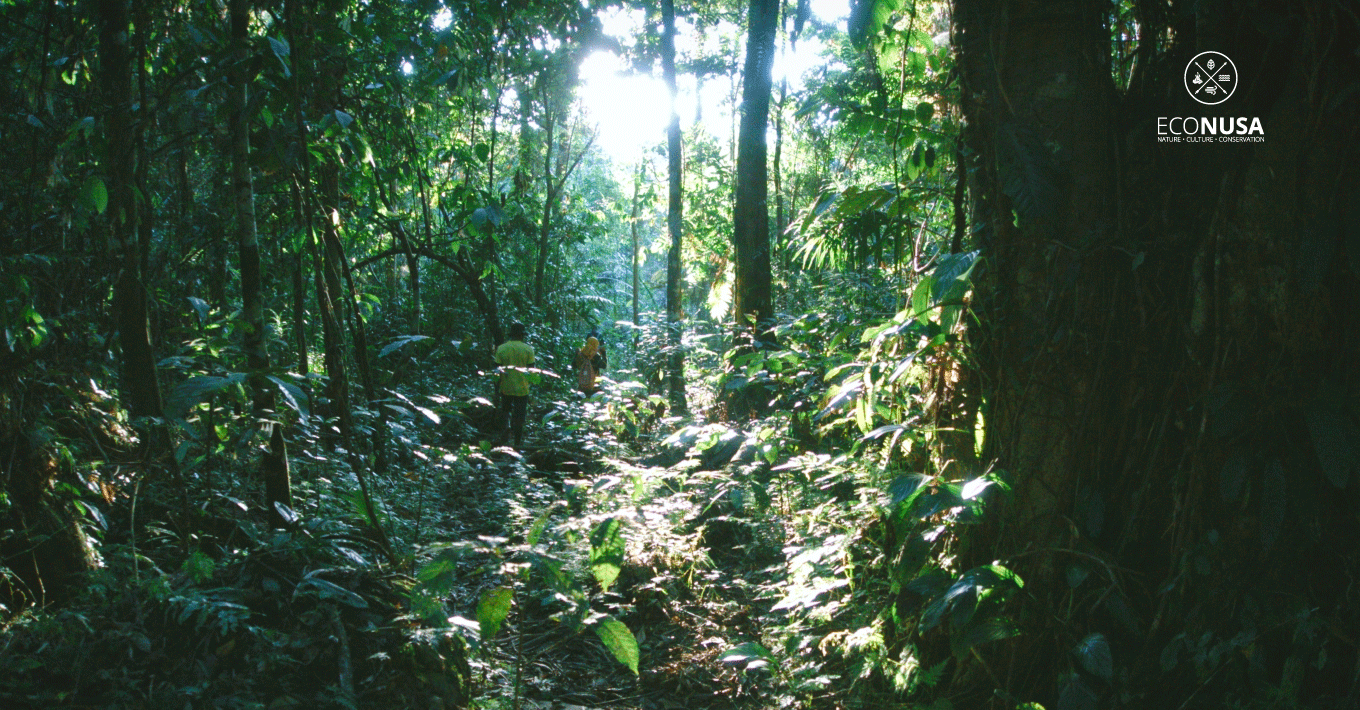 The close relationship between forests and birds-of-paradise in their culture is also mantained by Tablasupa villagers. This village is located on the otherside of Cyclops Mountains. As that of Necheibe, in this village, the oldest Ondoafi is the only one who can put on the birds-of-paradise crown.
"There is a punishment for those who break the rules and try to wear the crown, or try to make it from the new original birds-of-paradise plumage," Lukas Oyaitou, Tablasupa Village Conservation Leader, says. The punishment may vary depending on the violation ranging from hunting wild boar, conducting a traditional ceremony, paying fine with tomako batu (traditional hammer from stone), or paying some amount of money.
Protection of forest and birds-of-paradise in Tablasupa is as serious as in Necheibe. Even in Tablasupa, villagers have developed bird watching ecotourism in many spots around the forest near their village. This action is a practice of forest preservation and earning income for the villagers.
This bird watching ecotourism in Tablasupa has been supported by the government through the Natural Resources and Conservation Agency (BKSDA). "From the agency, we got guidance, such as cutting down certain types of trees is not allowed because this is dwelling of the birds-of-paradise. These birds are different from other animals as they are smart and sensitive. Even if there is only one broken branch on the tree it lives in, the bird will stay away from the tree. If for some time nothing happens, the bird will return. If the forest where they originally live is turned into a plantation, the birds-of-paradise will surely move further away," explained Lukas.
Read also: Protecting Rainforest in Tanah Papua and Maluku Islands is not Only About Birds-of-Paradise Preservation
Customary rules to protect nature have actually been around for a long time, long before the government law existed. Customary law is indeed written orally, but its existence is strong and is embraced by all communities. "As stipulated by customary rules, the community is not allowed to garden up to the upper mountains, because it can damage the forest ecosystem. It is not allowed to garden near rivers or waterfalls because it can turn off water sources. In the forest, there are certain types of trees that should not be cut because they have a special function, as they are homes for for the birds-of-paradise," said Lukas.
According to Lukas, in Tablasupa, Ondoafi's role was very influential. Ondoafi has the authority to take care of everything related to forests, animals, plants, and community welfare. "Anyone who comes and wants to do anything in this village must have Ondoafi's permission. Traditionally, villagers are also not allowed to sell land and forests, because forests have a sacred value, as our mother who takes care of us, so they cannot be disturbed," said Lukas.
Lastly, Hendra Maury said that the concept of mother is used by indigenous peoples to maintain the important role of forests in keeping the quality of life around forest areas. Without forest, the quality of life will decrease drastically. "So, when the mother goes missing, dies, problems start to arise. Deforestation will reduce their quality of life. The forest does not exist, so in the end it will not be far from poverty, "explained Hendra.
Watch the third episode of Defending Paradise, Guardians of Forest and Birds-of-Paradise