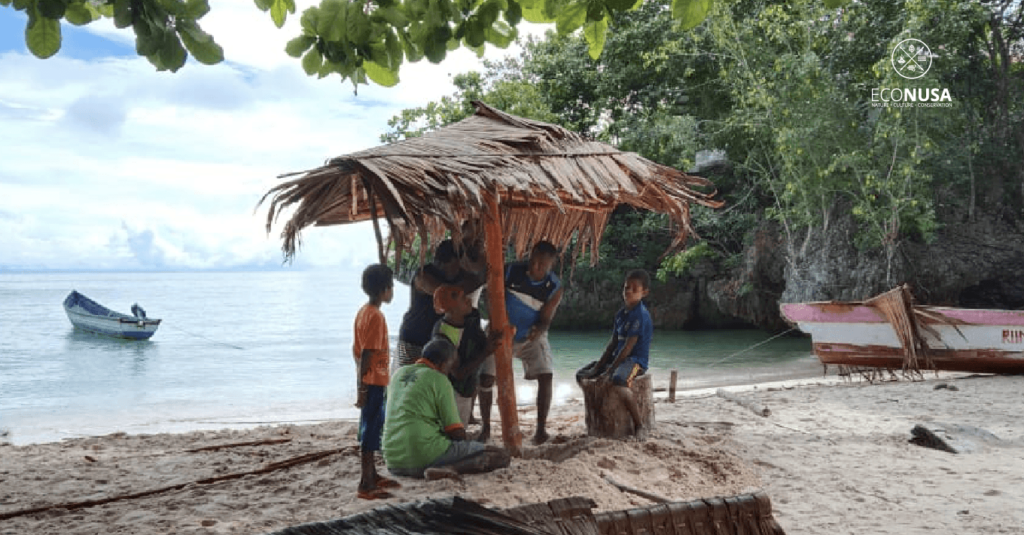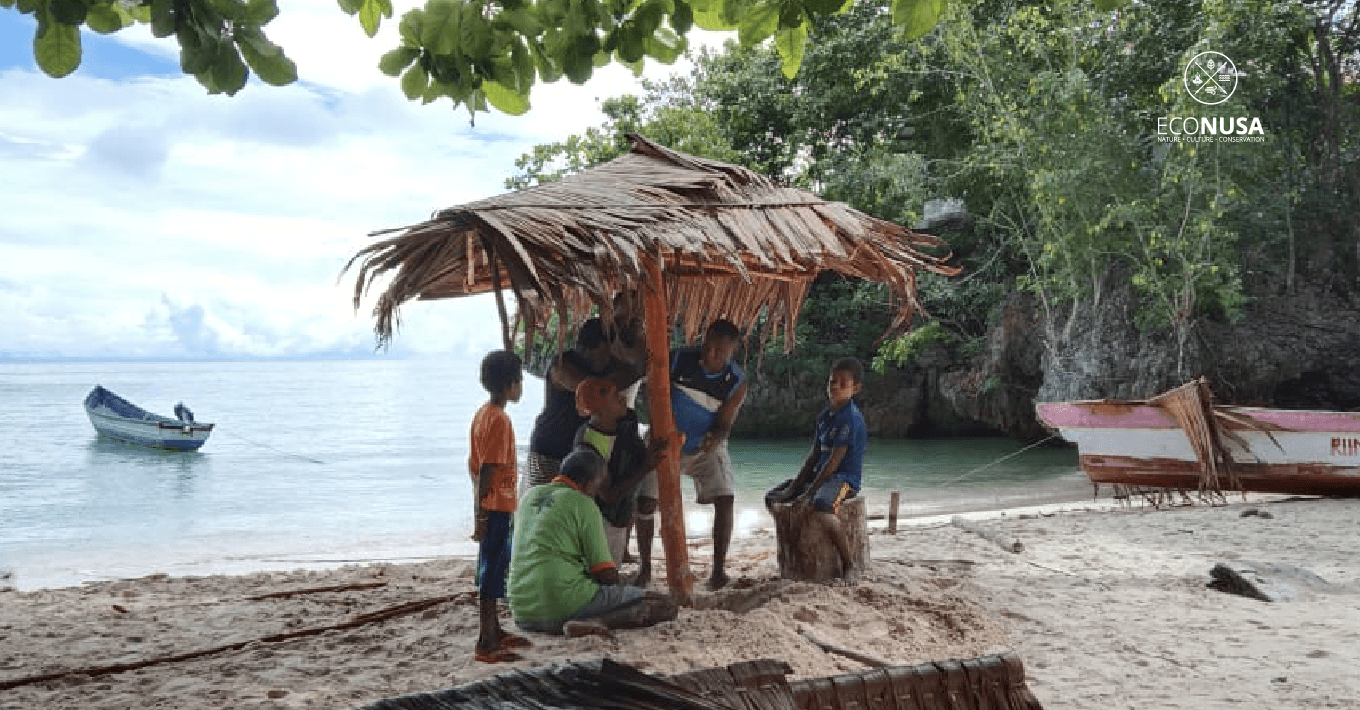 Fascination and exquisiteness of Kaimana in West Papua are the dream of holidaymakers. One of them is Namatota tourism village, in addition to other attractive tourism objects. To provide more charm, EcoNusa jointly with the villagers of Namatota built six honai (Papuan traditional house) as the enjoyment spots, three swings nearby beach, and viewing tower as the spot to see sunrise on the hill nearby the shore.
The construction of honai as enjoyment spots were one of the EcoNusa's initial steps in collaboration with the local government and Namatota community to improve tourism facilities. It went along with the vision and mission of Kaimana Regent, Freddy Thie, to promote Kaimana Regency through Namatota Tourism Village.
Upon observing the tourism potential, Freddy committed to provide financial support by allocating around Rp200 million. The fund will be allotted for the construction of public facilities such as public toilets, information signage, direction signage, and guest house facility improvement.
Read also: Pili Nut, Shade Tree as the Source of Livelihood
The villagers in collaboration with EcoNusa planned to build 10 honai. However, they just built 6 units. "We had just completed 6 units of honai and will continue the other 4 honai before the government tries out the tourism package in October this year," said Alosius Numberi, EcoNusa's Head of Kaimana office.
The locals gave positive responses to the development of tourism potential in Namatota. As to a villager taking part in honai construction, Arif Sirfefa or nicknamed Mas Papua, said that it was the first experience to build honai. Arif saw the efforts made by EcoNusa to help Namatota Village create the best tourism village.
"From here I can do anything I have never done before for the village development. I feel pleased when the village looks charming," said Arif who was responsible for contructing 3 units of honai.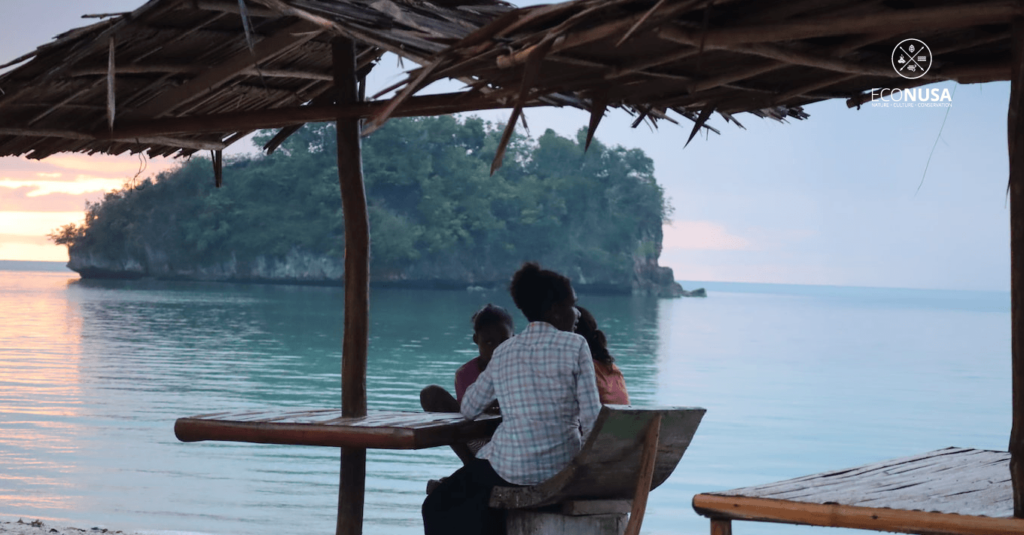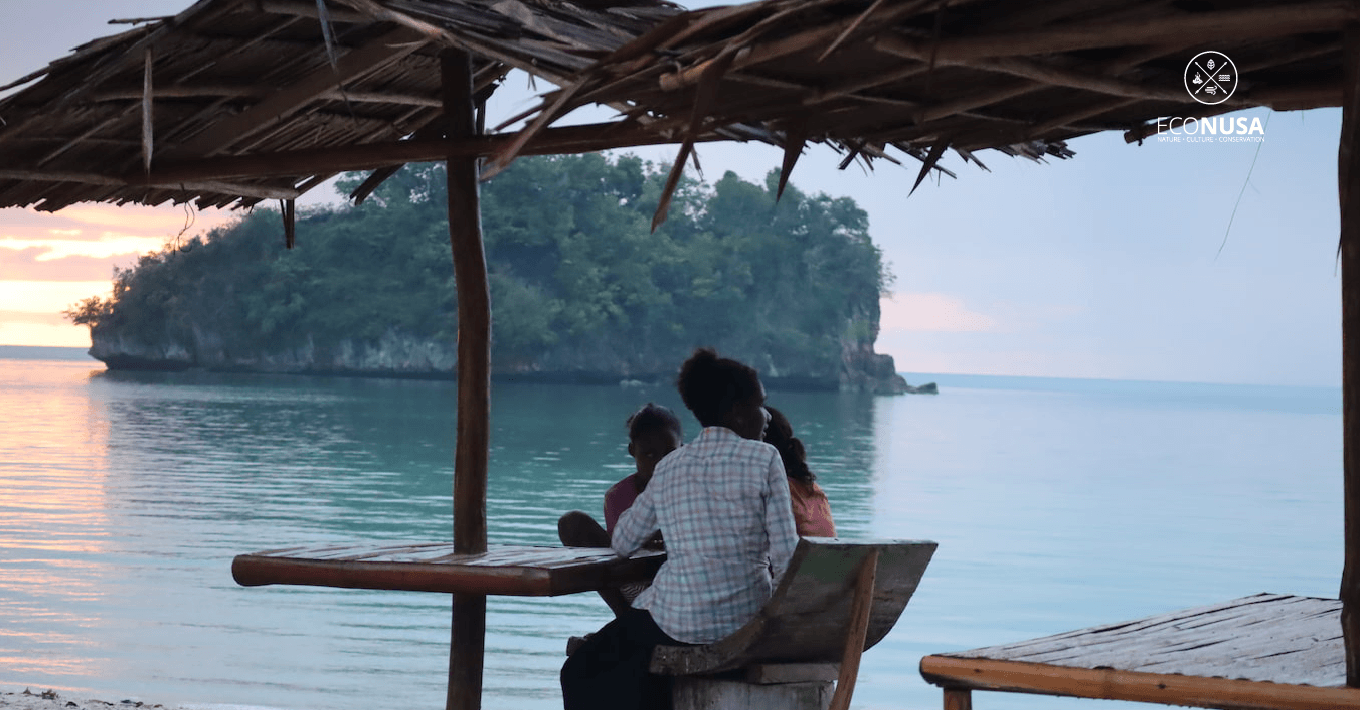 In response, Dahlan Samai, a construction worker, said that constructing a building and setting up roof are easier than making honai. The construction of honai in Namatota was also his first experience. "We usually only see honay, but now EcoNusa asks us to work together to complete the remaining unconstructed honai," said Dahlan.
Read also: Tale of Nutmeg Part 2: Customary Sasi and Money Tree in Kaimana
Meanwhile, Harmoko Mandefa as the one responsible for guarding the tower for viewing sunrise admitted having frequently constructed honai. Harmoko really supported EcoNusa's plan to build Namatota. He looked enthusiastic and very glad to see the change in Namatota, particularly the tower for viewing sunrise.
"As to me, this is very helpful to boost our income in the village. For instance, if urban people came and wanted to take a picture from the peak could pay a retribution," said Harmoko.
The initiative has driven the locals to be more active in their village development. They also provided environmental education by cleaning up beach from waste. School students were also invited to protect sea and its ecosystem by keeping the corals surrounding the bridge, not fishing nearby the bridge, and not dropping litter to the sea.
Read also: Traditional Boat and Biak Tribe Sailing Pattern
Besides, the local government has currently worked out on Base Transceiver Station (BTS) which connects cellular telecommunication operator network with its customers. The installation process was also done at Namatota.
"The telecommunication network boost is crucial for promoting Namatota's tourism with its various potential and nature panorama and fascinating natural sea," said Alosius hoping that the tourism development could be sustainably done.
Editor: Leo Wahyudi