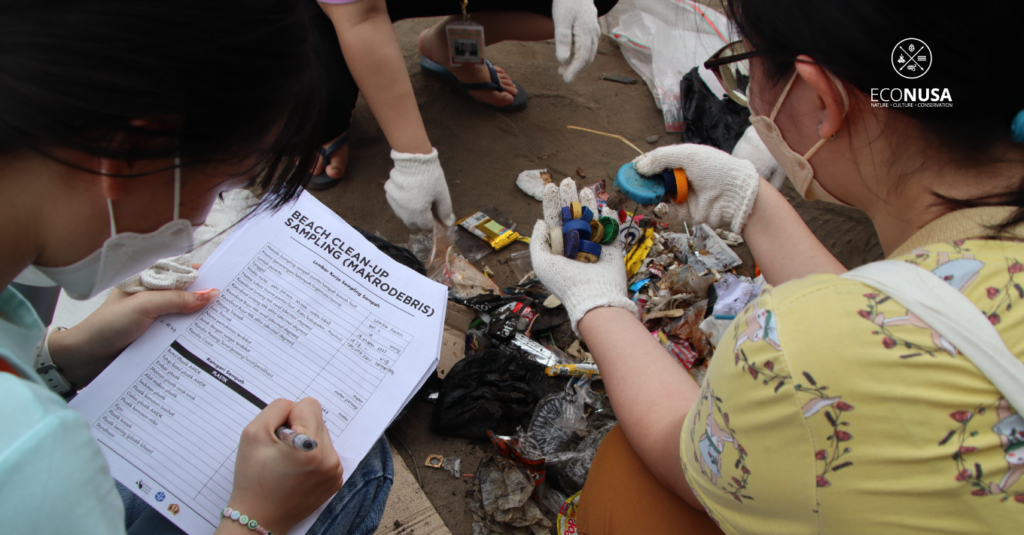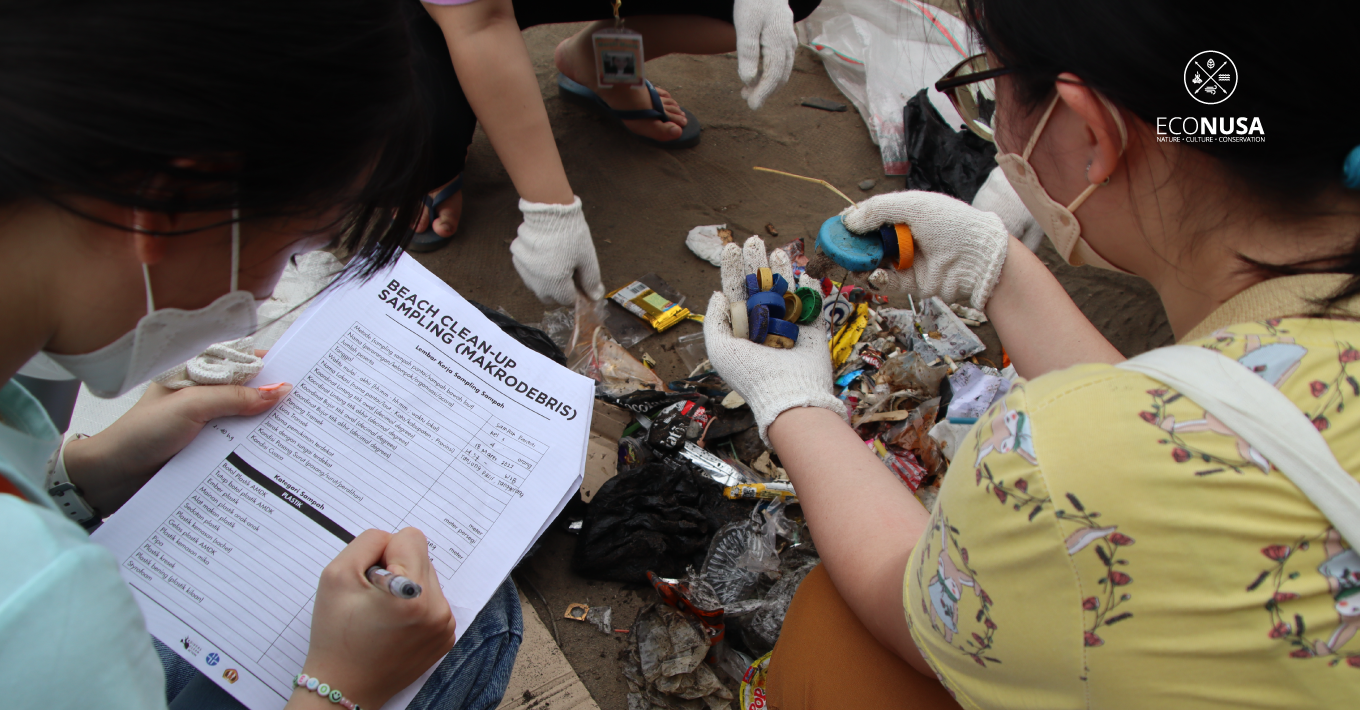 More than 40 students of Podomoro University, Jakarta, cleaned Tanjung Pasir Beach in Teluk Naga, Tangerang, on Friday 18 March 2022. The students came from different faculties such as Hotel Business, Architecture, Product Design, and others. Beach cleanup was carried out as part of the series of a so-called Meraki Month in March 2022.
The term Meraki does not exist in the Indonesian Dictionary. The term comes from Greek which means doing something with love, creativity, and passion. Meraki Month is then meant to be a month in which activity is done on the basis of love, creativity, and passion. The series of activities were initiated by Podomoro University students with social works. They paid a visit to a nursing home and beach cleanup.
Read More: The Fate of Democracy and Environment are at Youngsters' Hands 
"We do beach cleanup because we think the sea is God's creation with its beauty that we could use as tourism spot, so it should be free from waste, particularly plastic debris," said Dedy Kurniawan. Dedy is the member of Student Executive Council (BEM) and beach cleanup coordinator of Podomoro University. 
Beach cleanup done by Podomoro University students here could collect 113.45 kilograms of sea debris. The debris was collected within 200 meters radius for 1.5 hours. The collected debris was dominated by 100.13 kilograms of plastics. The rests were other kinds of waste such as cloth materials, rubber, sandals, and shoes. 
Read More: Quit Bombing Fish
"We see that the ocean turns to be dirty now due to our misdeeds. With our beach cleanup, we hope all young peoples are inspired and have similar concerns. At least, when they are on the beach, they do not litter carelessly. Hopefully, they also disseminate this activity through digital platforms by always updating story," said Dedy.
The 2020 World Economic Forum (WEF) released a report showing that every year there are 400 million tons of plastic produced in the world for various purposes. Most of the plastics end up as debris that destroys environment including sea. From the production, around 150 million tons of plastic debris exists on the global water which grows by 8 million tons every year. 
Read More: Planting 2,850 Mangroves with EcoNusa, Blink Official Indonesia Calling for Climate Crisis Mitigation
In 2019, International Coastal Cleanup (ICC) reported that more than 97.5 million types of debris weighing more than 10.6 million kilograms were found in the sea. Most of debris comes from plastics such as plastic bottles, plastic glasses, bags, straws, and plastic tableware.  
"Action done by Podomoro University students here is deemed a small step with big impact which inspires other youngsters, particularly public and visitors of Tanjung Pasir beach, to keep the sea clean. At least, they do not litter carelessly," said Bryan Auriol, the coordinator of National Sea Guard (Penjaga Laut). He involved in the beach cleanup as the collaboration of Podomoro University and Penjaga Laut. 

Editor: Leo Wahyudi