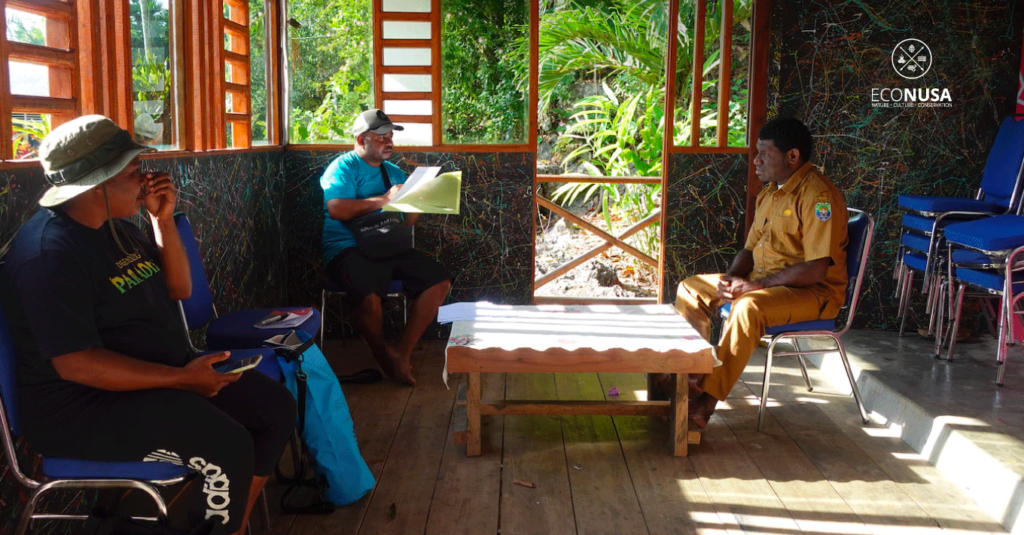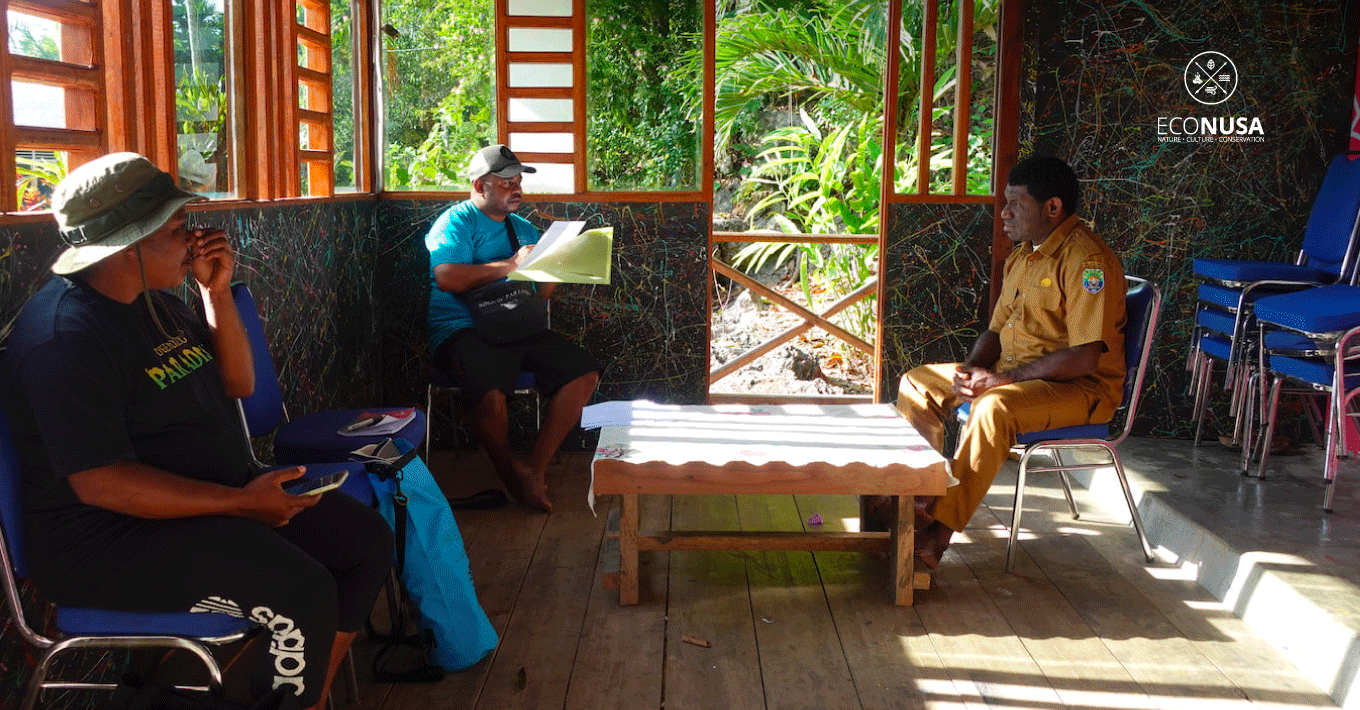 Nutmeg has been cultivated by Papuan community from generation to generation which served as the main source of income including those in Kaimana Regency, West Papua. The good price has encouraged people to plant nutmeg despite their former lack of interest. One of them is in Marsi Village in Kaimana District. "This is part of the future investment," said Rony Jaisona, Marsi Village Head, told EcoNusa team on Monday 3 October 2022.
Marsi community plants nutmeg in simple way. After planting on the backyard, they usually wait for the harvest time in 5-7 years. They have not had proper knowledge on how to produce qualified nutmeg. "They do not care about the distance when planting. After harvesting, there is no time to provide nutrition and no food for the plants. We need assistance to provide soil nutrition and how to combat pests," said Rony.
Read Also: Nutmeg Tale of Kaimana, from Nursery to Training on Shaky Nutmeg
Rony has two fields for nutmeg stretching over 5 hectares plot of land. His plants are 3 years old. He also looks after nutmeg gardens inherited by his parents. The nutmegs from those three spots have problems. "The young nutmeg has folded leaves with some spots. The old leaves have holes with white spots on the back side," he added. Ronny said that most nutmeg in his village has the similar problems.
Responding to the condition, EcoNusa's Community Organizer, Yulince Zonggonau, said that the rolled leaves were due to virus. There is no medicine to overcome such virus. To stop the infection, the viral affected parts should be omitted. "When it affects the leaves, cut them off," said Yuli.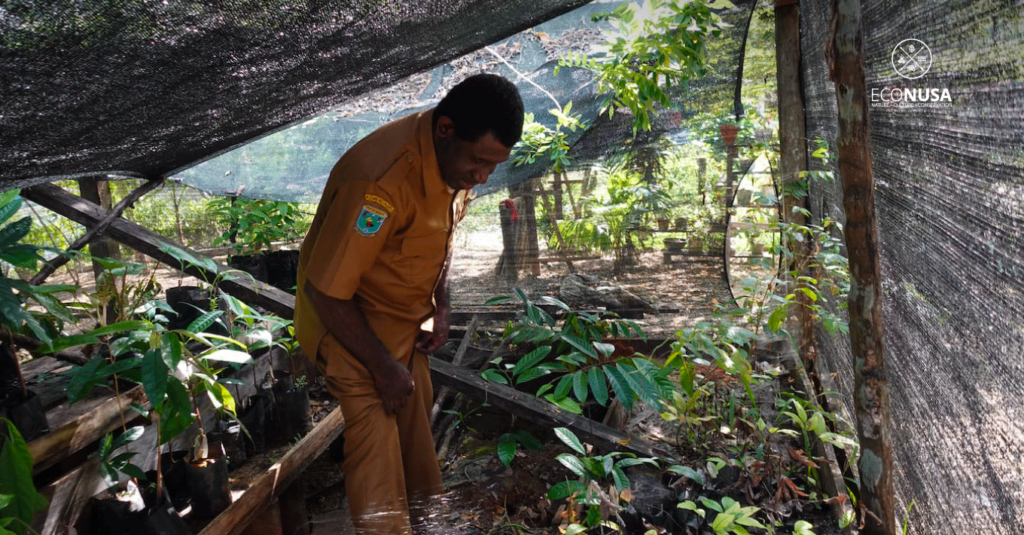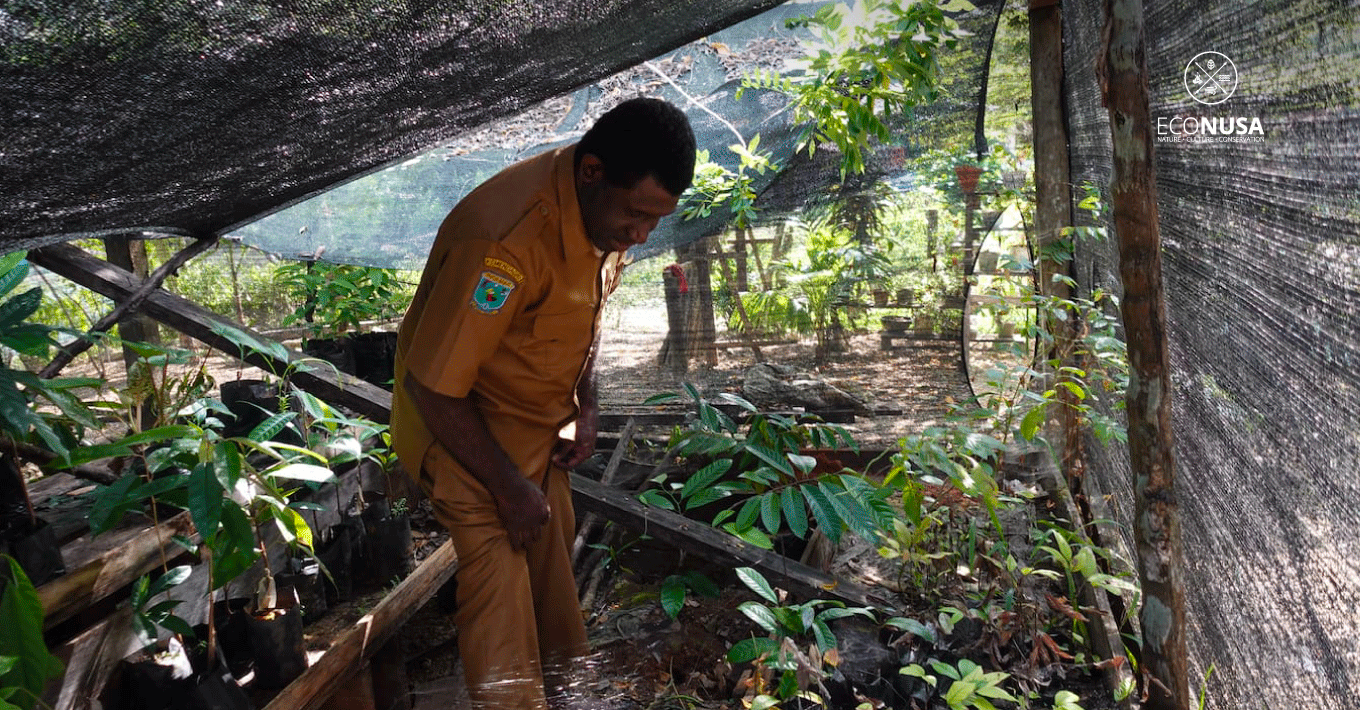 As to Yuli, the leaves with holes were due to fleas. These pests could be stopped by spraying insecticide to curb pests. Rony said that he used to using chemical pesticide, but not regularly. The halted use of pesticide, according to Yuli, could put the plants at risk. "It is okay to use the chemical continuously. But, if it stops after 1-2 times of usage, the pest will be resistant," she said.
Read Also: Dreaming for Self-reliance with Vanilla in Keerom
Having heard the info, Rony expressed his interest to make organic fertilizer and pesticide. He has studied the procedure by borrowing the training modules from his village cadre who had participated the Social Transformation School (STS) held by EcoNusa in Sisir II Village in June-July 2022. "I read the
modules and typed them on a computer," he said.
Alosius Number, the Head of EcoNusa's office in Kaimana, suggested Rony and Marsi villagers to use organic fertilizer and pesticide that they create as they are safe for human and environment. The materials can be collected from their surroundings, such as coconut water, rice-wash water, sugar liquid, to create fertilizer, and chil as well as tobacco to create pesticide. "They should only afford plastic drum and sprayer," said Alo.
Responding to the locals' enthusiasm, Alo added, "If required, STS fellow cadres and Econusa could provide a training."

Editor: Leo Wahyudi, Arya Ahsani