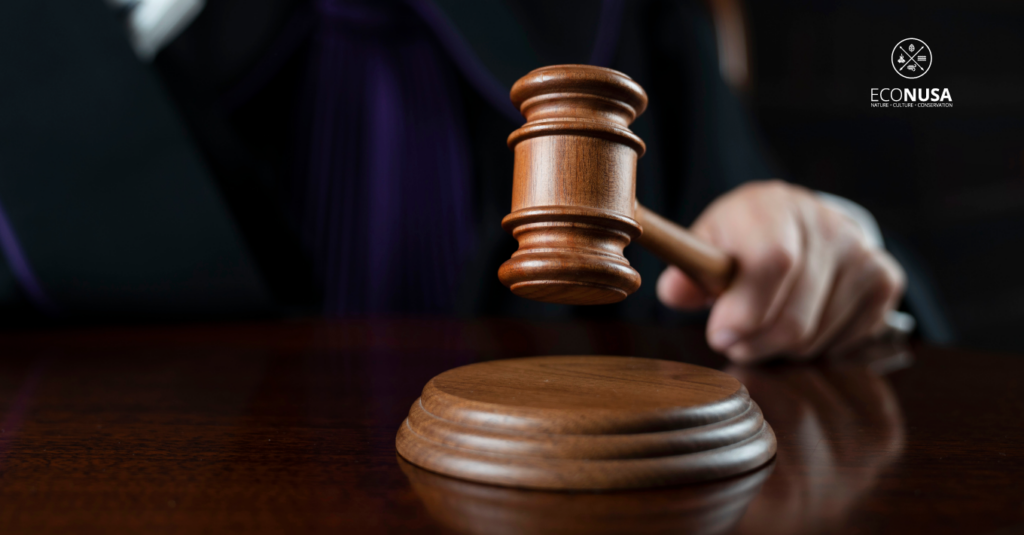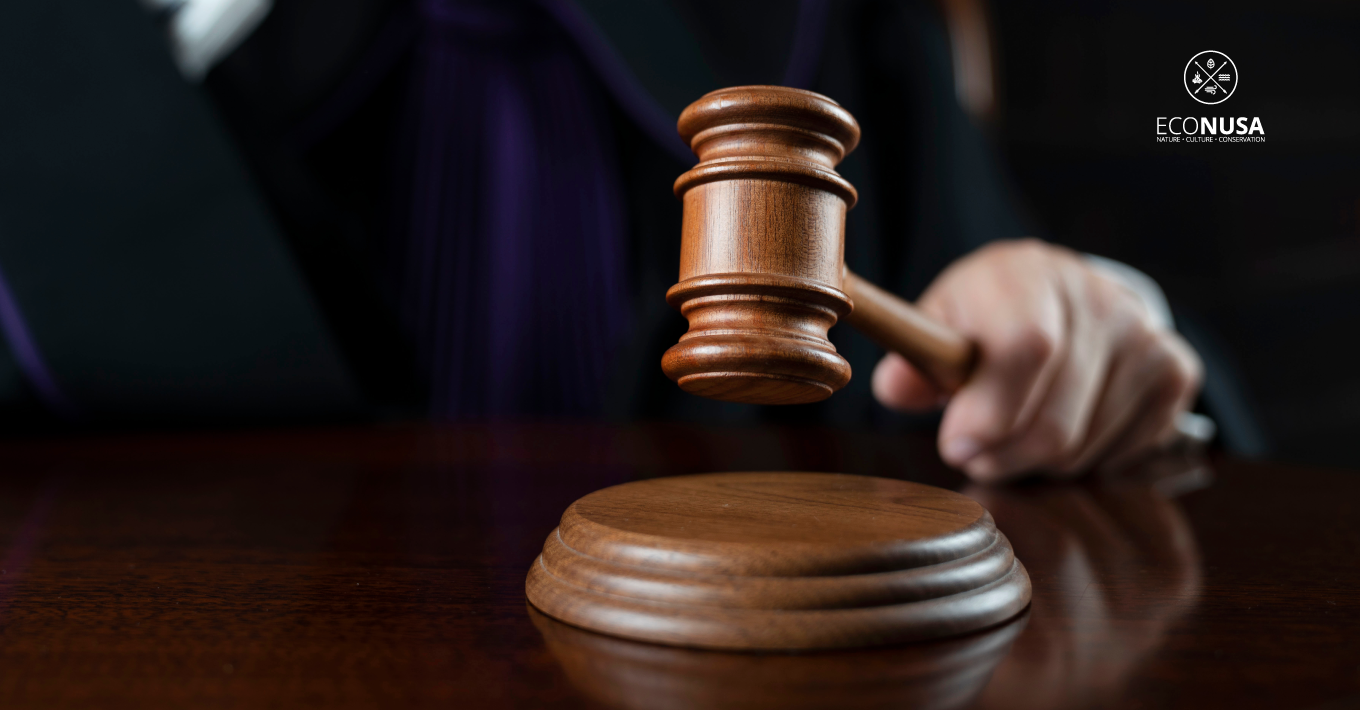 Jayapura Administrative Court (PTUN) in Papua gave another endorsement to Sorong Regency Government, West Papua, following the revocation of palm oil plantation concessions. Jayapura Administrative Court had recently overruled the lawsuit filed by PT Inti Kebun Lestari against Sorong Regent and Head of Sorong's Investment and Integrated One Stop Service Office for revoking the location permit and business permit of the company. "Overruling all of the lawsuits filed by the plaintiff," the verdict said as quoted as saying on Wednesday 12 January 2022.
Sorong Regent Johny Kamuru said that the victory over the lawsuit was the shared triumph, particularly for the indigenous people. As to Johny, Sorong Regency committed to side with and strengthen the role of indigenous peoples. "It particularly deals with the provision of access and management of their natural resources to indigenous community while building up community economy," he said.
Johny delivered his appreciation and gratitude to all parties, particularly community elements for supporting the process of palm oil plantation concession evaluation up through to the license revocation. He expected the collaborative work could save forests in Sorong Regency and protect the indigenous peoples' rights.
Read Also: Long Road (to Run) behind Victory
Formerly PT Inti Kebun Lestari had 34,400 hectares of concession in Sorong Regency which equal to half of Jakarta size. However, upon finding the various violations from license reviews, Sorong Regency decided to revoke the business permit and location permit of the company. Then the company filed a lawsuit against Sorong Regency which was registered as 30/G/2021/PTUN.JPR concerning with the Decree of Sorong Regent on Revocation of Plantation Business Permit. The company also sued the Head of Sorong's Investment and Integrated One Stop Service Office registered as 29/G/2021/PTUN.JPR concerning with the issuance of the Decree of the Head of Sorong's Investment and Integrated One Stop Service Office  on Revocation of Location Permit.
Sorong Regent lawyer Piter Ell considered the court verdict that day very proper. License evaluation of PT Inti Kebun Lestari done by West Papua Provincial and Sorong Regency governments with the support of the Corruption Eradication Commission (KPK) found that the company failed to comply with the requirements of license that had been issued since 2008.
Read Also: Village Head Workshop Preventing Forests from Loss
There are three violations resorted by PT Inti Kebun Lestari. First, during the evaluation, it was found that the company does not have any business land use permit (HGU) as the main requirement to palm oil estate operation. Second, the company failed to comply with various obligations of business permits, including facilitation of community plantation development. Third, the company failed to have negotiation with local residents surrounding the concession.
Manase Fadan, one of the residents living in the concession area of PT Inti Kebun Lestari, said that he and other locals living in Klamsan Village, Malabotom District, in Sorong Regency, have never known that their areas are within the concession zone. They came to know after Sorong Regent revoked the company's license. "We never want any company to intervene our customary forests. So we feel relief for the revocation of PT IKL revocation. It means that our customary forest will not be transferred to another company. Hopefully, we can keep on managing the areas for the future generation," he said.
On 7 December 2021, Jayapura Court overruled the lawsuits filed by PT Papua Lestari Abadi and PT Sorong Agro Sawitindo on the decision made by Sorong Regent to revoke both companies' plantation business permit, location permit, and environment permit. Formerly PT Papua Lestari Abadi had 15,631 hectares of concessions and PT Sorong Agro Sawitindo 40,000 hectares. 
Read Also: EcoNusa CEO: Returning Rights to Indigenous People Should Come after License Revocation
The decision went along with the statement made by President Joko Widodo on 6 January 2022 instructing that the government revoked licenses of mining, forestry, and problematic use of state-owned land. It was intended to improve natural resources management governance for more equal, transparent, fair, and to correct the gap and nature damages.
Editor: Leo Wahyudi & Cindy Simangunsong