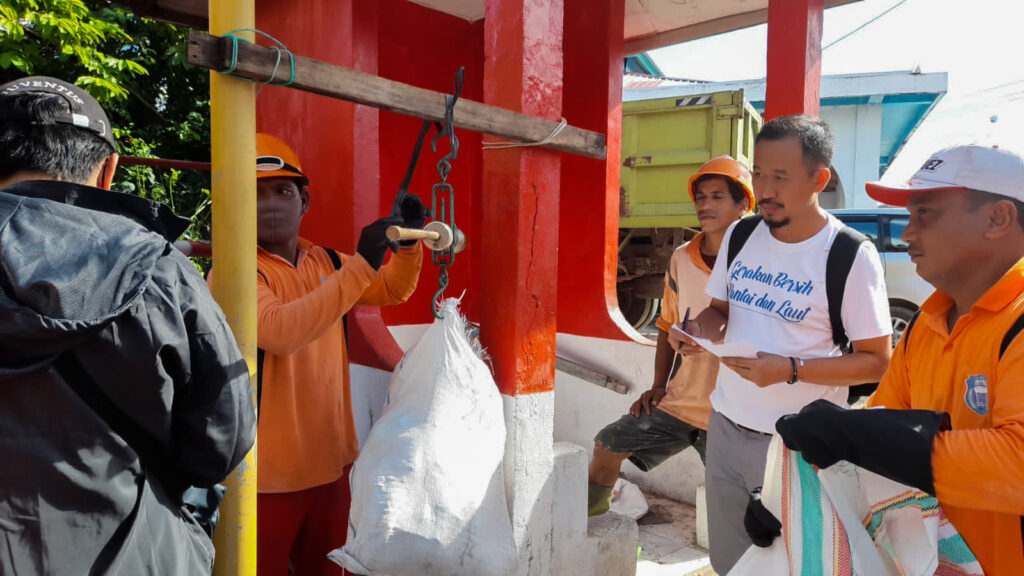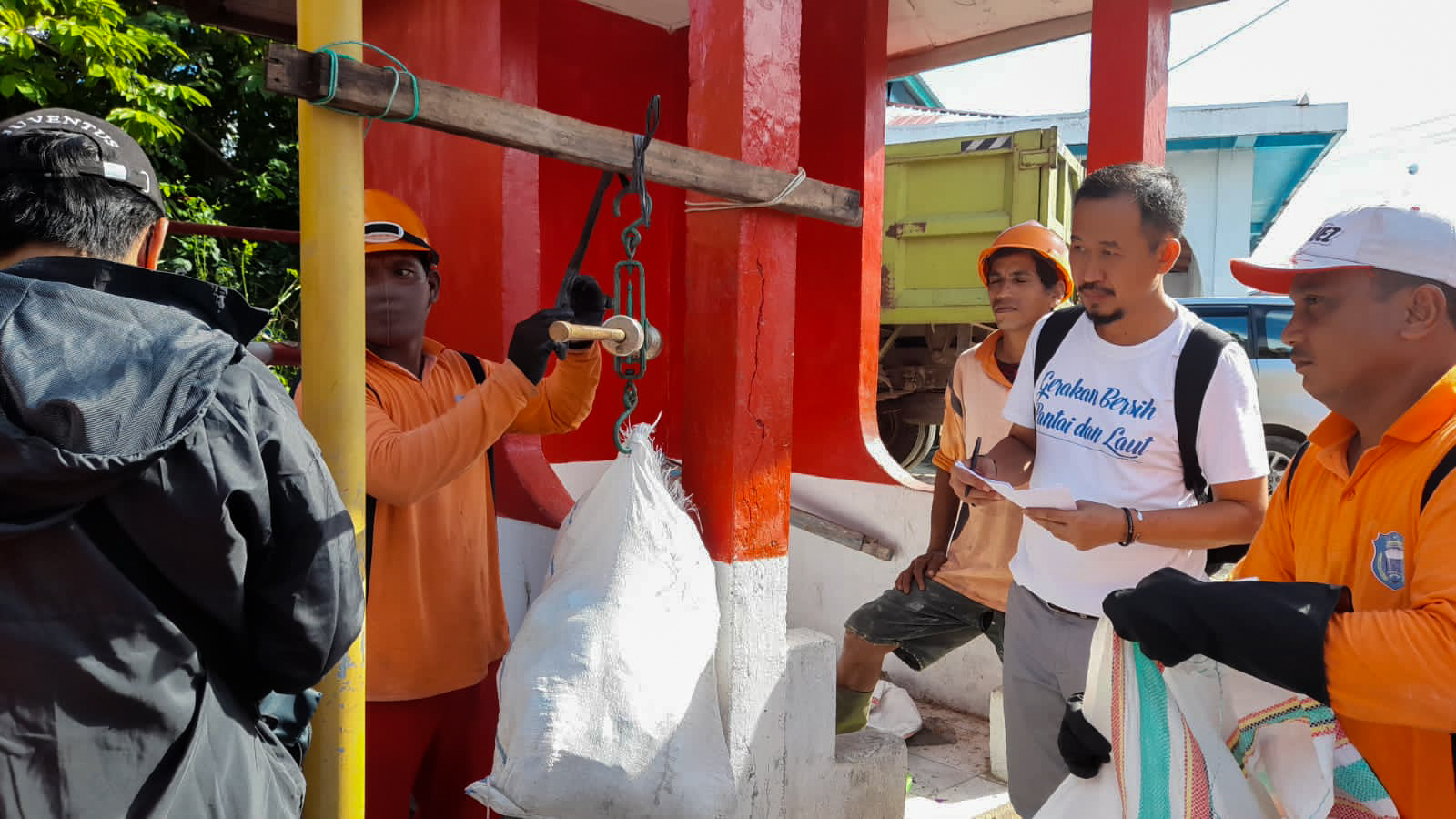 Wakatobi Regency in Southeast Sulawesi Province produced 45 tons of waste per day. As from the figure, 40 percent of them is plastic debris. Besides, plastic debris coming from Banda Sea also increases the amount of plastic debris in Wakatobi. The statement was addressed by the Head of Wakatobi Regency's Environment Office, Jaemuna, over the sidelines of Agrarian Reform Task Force Summit (GTRA Summit) in Wakatobi on 8 June 2022.
Considering the fact, it requires movement to articulate the impact of plastic as a destructive monster to nature and health. The movement serves as a campaign that supports the government effort to eliminate plastic waste up to 70 percent in 2025.
In this case, Penjaga Laut in collaboration with Walhi Sultra, Trash Hero, Muhammadiyah Students Association, and Genpi, held a Wakatobi Plastic Monster campaign with two major agendas, Beach Cleanup and Plastic Monster Parade.
Read also: GTRA Summit 2022, President Emphasizing Synergy for Tenurial Conundrum
The activity was done in two different locations in Wakatobi. Beach Cleanup was held at Mola Selatan Village, Sigi Regency. Meanwhile, Plastic Monster parade was kicked off from the Wakatobi Regent office and finished at Marina Togo Mowondu.
On the beach cleanup opening, Wakatobi Regent Haliana told the young generation to always stay clean. "We have to care for our ocean. We should tell children not to produce waste and prioritize hygiene as doctrine," said Haliana.
Plastic Monster parade was done by creating monster icon made of plastic waste as the reminder to all people to leave out plastic, since the use of single use plastic will create destructive monster to nature and health.
Read also: Forest as a Source of Medicine for Dani Tribe
Beach cleanup activity was attended by officials from Maritime Affairs and Fisheries Directorate General, South Sulawesi Province's Maritime Affairs and Fisheries Office, Village Heads, and some local high-ranking officials. More than 100 participants attended the event. Most came from the local community, students of elementary and junior high schools.
The community was so enthusiastic to welcome the beach cleanup. Let alone, public also has concern with the plastic waste that potentially pollute sea and endanger sea biota. Most waste polluting oceans is plastic bottle waste.
Meanwhile, plastic monster parade which was done after beach cleanup was also attractive. More than 150 peoples participated in the event. They came from some communities such as Indonesian Youth National Commission, GENPI, Pramuka, Muhammadiyah Students Association, Senior High School and university students.
Read also: Maluku Young Kewang Crafting Earth Defender Generation
As to Director General of Sea Space Management, Victor Gustaaf Manoppo, "The activity here is outstanding action and could become a momentum in Wakatobi Regency. Let alone, it goes along with the World Ocean Day remembrance. We are surely of this momentum because now we are doing something in Wakatobi for Indonesia and the world," said Victor.
In response, Bryan Auriol, the Coordinator of Plastic Waste Parade, said that the collaborative action here is expectedly to raise awareness and motivate public to do similar activities, by keeping environment, particularly ocean, from plastic debris that could destroy environment.
Editor: Leo Wahyudi & Lutfy Putra