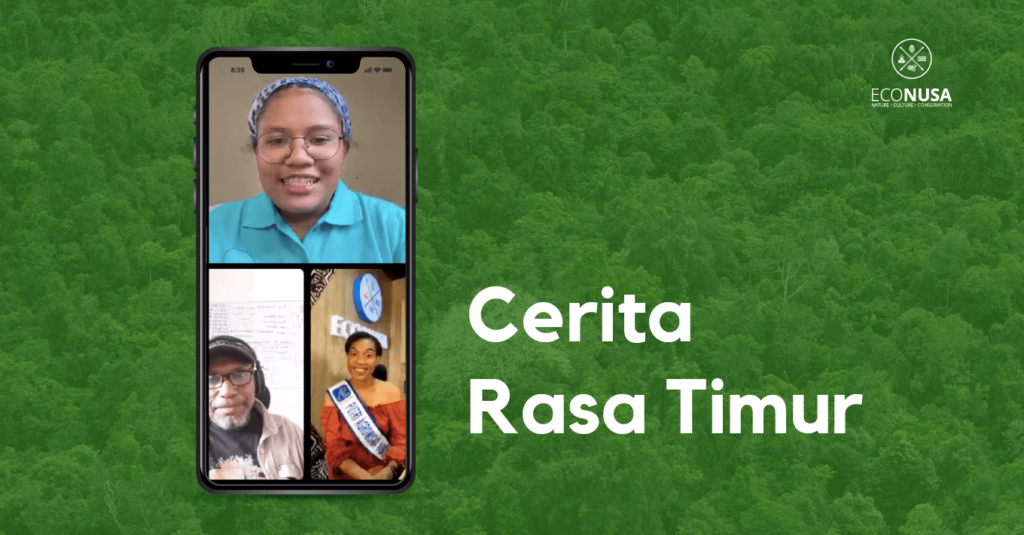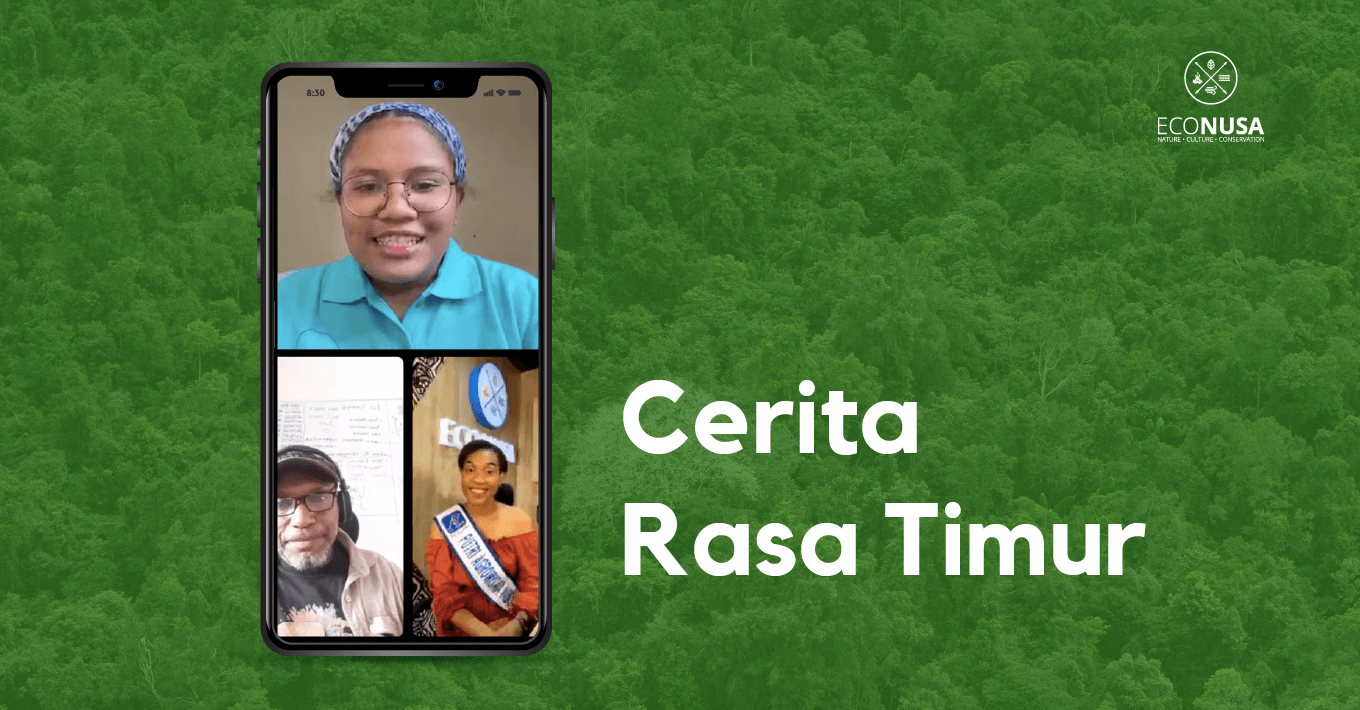 Man is an entity which is part of nature and the existing biodiversity. Human life depends and never separates from the existence of biodiversity. Considering our dependence on the biodiversity, the United Nations (UN) set 22 May as the International Day of Biodiversity, a commemoration which is dedicated to global community awareness raising on the importance of biodiversity conservation.
"The natural richness has given us life, prosperity to the community," said Marthalia Borumey, EcoNusa staffer, opening the live Instagram on #RasaTimur on 20 May 2022 entitled "A Story of Small Paradise Dweller in Eastern Indonesia".
The digital activation in commemoration of the International Day of Biodiversity presented Charles Toto, a chef promoting native culinary of Tanah Papua through Papua Jungle Chef and a founder of Sekolah Pekarangan (Home yard School), and Yokbet Merauje, Miss Indonesian Tourism and Miss Agrotourism Indonesia 2021.
Read Also: Menke Womom, Imminence Proof of Abun Tribe and Oceans God
As a pioneer of Papuan culinary, Chef Chato, Charles' nickname, saw that the existing biodiversity in Papuan forests is the major source of food for the community particularly those living surrounding the forests.
"Forest is the shop to Papuan people without spending any money," said Chef Chato. For the reason, he was so enthusiastic to preserve local Papuan culinary which is closely related to natural resources in Papuan forests. As to him, preserving culture through culinary is also part of his contributions in defending forests and nature in the rich land of Papua.
Chef Chato also conducted food mapping in many areas in Tanah Papua ranging from Jayapura, Wamena, Korowai, Biak, Manokwari, Raja Ampat, Kaimana, and back to Jayapura. This is deemed a way to make an inventory of natural resources that could serve as the source of food and various authentic culinary from Tanah Papua.
Read Also: Cenderawasih Significance in Rainforest Ecosystem Stability
From his trip, he found kae behele or black broth fish. This is an original culinary of Sentani from kayou fish, an endemic cork fish from Sentani, which is cooked with bete leaves and through nine-hour cooking process to create black broth.
Chef Chato told that Papuan forest has yanorakwa leaf, or commonly known as wo lolas. The leaf is also known as Papuan bay leaf with distinguished flavor with fresh citrus aroma. It does not only serve as ingredient, the leaf is also utilized as medication to animal venom by the locals.
In this occasion, Chef Chato also shared his story of Sekolah Pekarangan he initiated. With this school, he called the surrounding community to utilize the surrounding biodiversity as the source of food. Besides, the home yard could be used as a place to cultivate food plants to meet the daily needs or even support the domestic economy. Thus, the community could become food self-supporting community.
Read Also: Getting to Know Four Endemic Cenderawasih in Arfak, West Papua
Yokbet, or known as Yoke, also shared the importance of biodiversity protection in Tanah Papua. The blessing beauty of nature in Tanah Papua is the priceless tourism potential that should be protected together.
"Papua has world-class tourism potential with its culture and nature. Tanah Papua is very fertile ground with very immense tourism potentials," said Yoke proudly.
Yoke called all communities to become accountable tourists when they visit tourism destination, particularly nature tourism. In this respect, he urged people not to pollute or destroy tourism destination. Preserving the beauty of tourism destination is the responsibility of all people. It is not only the government and tourism business management, but we are all as visitors should take responsibility.
Tanah Papua is the home for 13,634 flora species and 68 percent is endemic, 125 mammalian species, 223 reptilian species, and 602 types of birds including cenderawasih. Data from the Statistic Indonesia shows that 44.9 percent of mangrove Indonesia is on the coastline of Tanah Papua stretching over 1.63 million hectares of areas and 208,239 hectares of mangrove in Maluku Island.
Read Also: Why Should Papuan Youth Study on Tanah Papua?
Publication of Nature Journal studies by transnational researchers found that Papuan island has shifted Madagascar as the highest island with biodiversity. There are 13,364 flora species with 68 percent endemic in Papua Island and Madagascar has 11,488 flora species. Tanah Papua and Maluku Island do not only contain natural resources in the mainland, but they also have very diverse sea richness. Papuan and Maluku waters are part of the world coral triangle and the heart of the coral triangle is at Raja Ampat.
The coral ecosystem in Maluku Island expands on 423,471 hectares of areas and Papuan water 262,378 hectares are on good condition. On fisheries sector, 92 percent of coral fish is located at the bird's head seascape covering Raja Ampat, Cenderawasih Bay, Kaimana, to Banda Sea. The sea in eastern Indonesia has 50 percent of fisheries stocks that need sustainable management.
Indonesia is dubbed the mega biodiversity country due to its richness of biodiversity and this becomes one point we are proud of. The eastern Indonesia potential is like the remaining treasure we should defend for the sake of the locals' welfare and Indonesia. Protecting them is our collective responsibility.

Editor: Leo Wahyudi & Nur Alfiyah