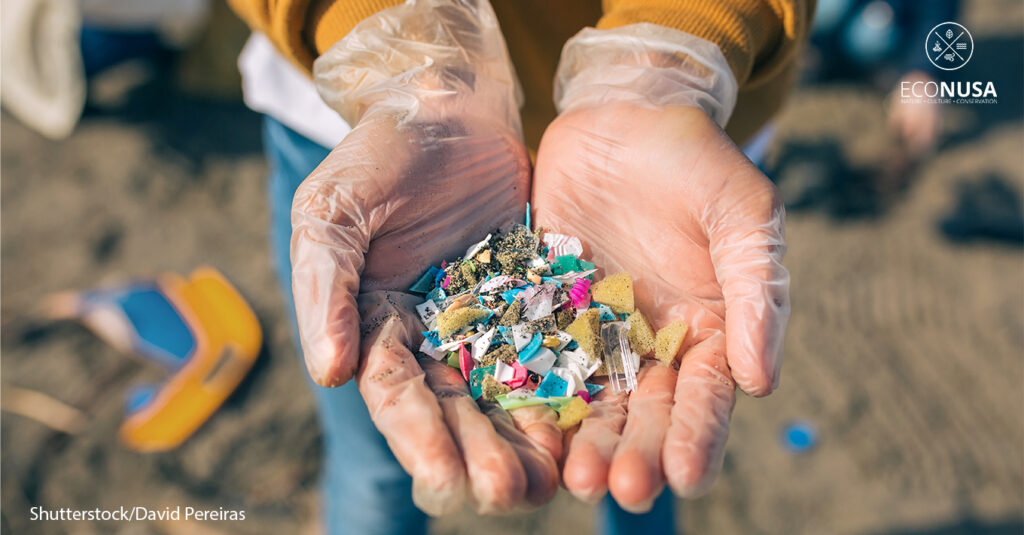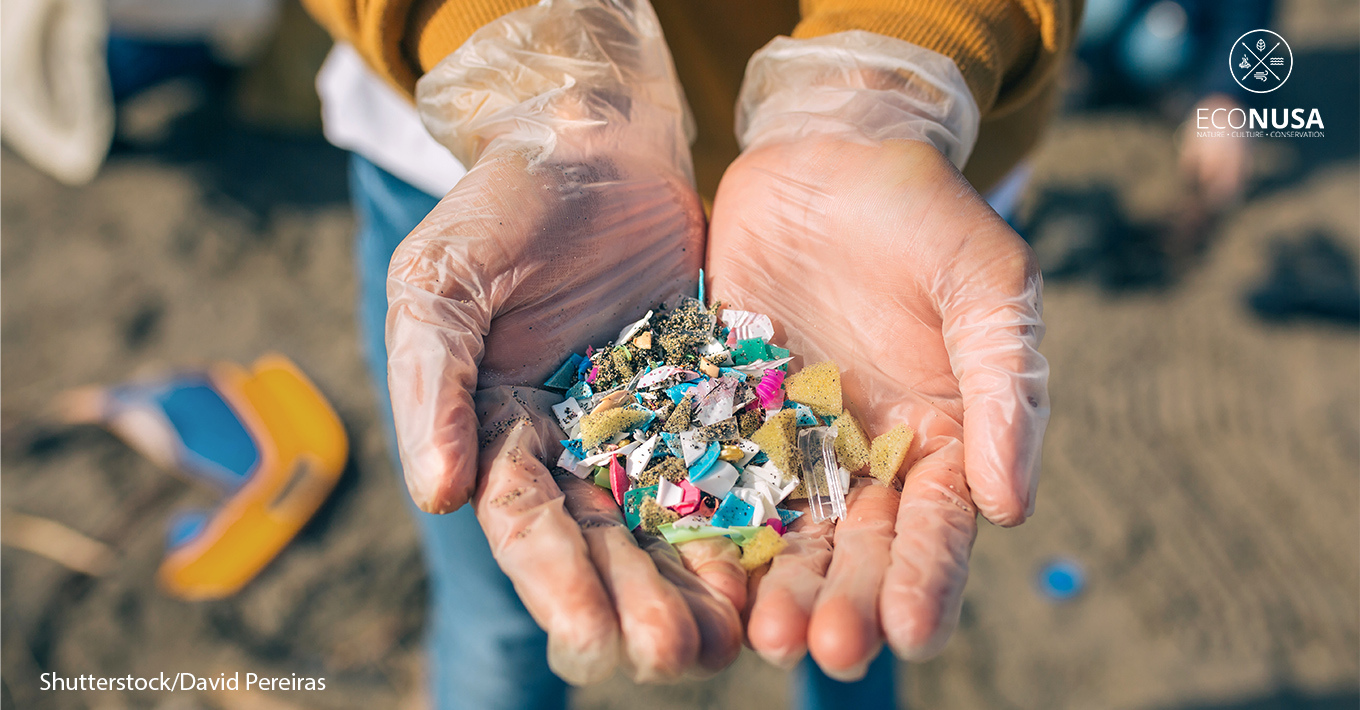 Indonesia has already set a target to reduce 75 percent of plastic waste by 2025. National Plastic Action Plan (NPAP) Indonesia becomes the chamber of government and plastic waste producers to implement Indonesia's plastic waste roadmap policy.
In general, there are five actions conducted by NPAP Indonesia, namely by reducing, redesigning, picking, recycling, and developing waste disposal facilities.
Unfortunately, the presence of plastic waste, including microplastic, still can be found in nearby environments. One of the closer examples is the presence of microplastic in the bottled water. Research conducted by Greenpeace Indonesia in cooperation with University of Indonesia (UI) shows that in one 6-liter gallon of water contains 30 milligrams of microplastic.
Read Also: Measured Fishing Policy Overlooking Ecosystem and Fishers Welfare
"Microplastic content in a bottled water has already been contaminated by too much plastic from the source," said Agustino Zulys, Researcher at UI Inorganic Chemistry Laboratory, in a press conference conducted by Greenpeace Indonesia on September 23, 2021.
In response, Neurology Expert of UI, Pukovisa Prawiroharjo, said, the contamination of microplastic in human cells can cause the drop of acetylcholine, a substance needed for human memory. However, Pukovisa confessed that there are still few numbers of larger scale of research.
In addition to bottled waters, microplastic can be found in food. The United Nations Environment Programme (UNEP) reports entitled From Pollution to Solution mentioned that microplastic contents can be found in breads, processed meat, dairy products, and vegetables.
Read Also: Podomoro Students Fights against Plastic at Teluk Naga
Toxic substances in microplastic can evaporate and spread across the air. The microplastic fiber concentrations are much higher indoors rather than outdoors. Exposure of microplastic fibers experienced by textile workers is reported to have a connection with lung disease.
Not only harmful to humans, UNEP reports also mentioned that microplastic can affect the reproductive success and life sustainability of marine organisms. Microplastic that enters the animal digestion system can stack up in the body tissue and potentially can cause inflammation.
Besides, microplastic absorbed by coral reefs and microalga can cause the reduction of total carbon absorbed in the ocean. This potentially can have derivative impact that is connected with global warming.
Read Also: Youth Environmental Campaign in Digital World
Reports from The Pew Charitable Trusts and SYSTEMIQ (2020) mentioned that the source of microplastic mostly comes from tire abrasion, pellet, textile and personal care products. In 2016, high income countries contributed 365 grams of microplastic per capita. On the other hand, the middle and lower income countries together contributed 109 grams of microplastic per capita.
According to NPAP Indonesia (2021), there are some efforts of behavior changes that need to be conducted to reduce plastic waste. These efforts are conducted through three focus areas, namely by embracing the people outside big cities, supporting small-business to provide sustainable products, and educating youth.
As a member of NPAP Indonesia, EcoNusa Foundation takes a role in youth education and has already initiated a program called School of Eco Diplomacy (SED). SED is trying to build youth capacity by introducing the potency of their nearby environments. The alumnis are expected to be more aware of the dangers of plastic waste for the environment. With that awareness, the youth have knowledge to save nature.

Editor: Leo Wahyudi, Nur Alfiyah, Lutfy Putra