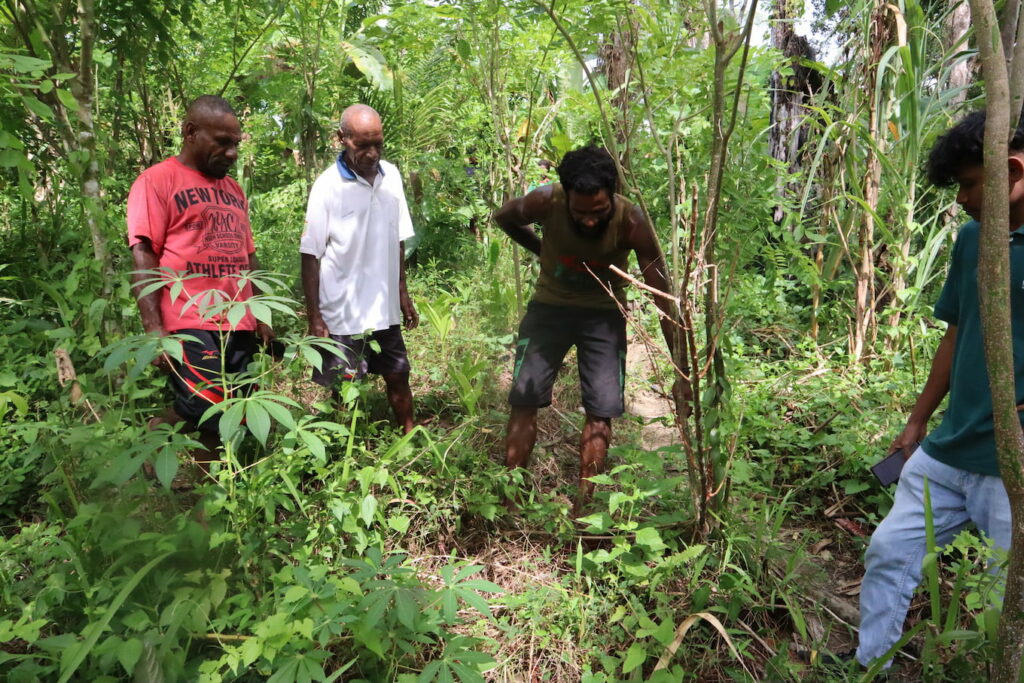 After attending the Social Transformation School (STS) in Keerom District, Papua Province, Jackson Wambaliau continues to develop his skill and assist surrounding communities. The cadre, who came from Warlef Village in Senggi District, shares his knowledge on vanilla cultivation methods that he learned during STS to local communities in his village. Not only on vanilla plant nursing but also the shading method for maximum growth.
"Jackson came to this garden, share his knowledge. The vanilla that I planted was already high. Jackson helped to trim down, build the rack and prune the thick branches," said Yonathan Wambaliau, a vanilla farmer from Warlef.
Apart from teaching the residents in his village, Jackson also does vanilla cultivation in his own garden. He has planted around 300 vanilla trees on a 150 x 30 square meter plot. Currently, some of his vanilla plants are in the flowering period. With the fertilizers he makes organically, his vanilla plants are able to produce good quantity and quality vanilla fruits.
Read Also: Homestay Rebuilding in East Arefi, An Economic Recovery Effort for Local Communities
Jackson shared his knowledge to total 41 participants in the Village School facilitated by EcoNusa and PTPPMA (Perkumpulan Terbatas untuk Pengkajian dan Pemberdayaan Masyarakat Adat Papua/Study and Empowerment of Indigenous Papuan Association) in Warlef and Molof Villages, Senggi District (22-24/11).
Yonathan Wambaliau was one of the participants that expressed his excitement during the training. As a 65 years old and has a disability, Yonathan was very enthusiastic in cultivating vanilla on the small field behind his house. He has planted 100-150 vanilla plants on the 100 x 30 square meters demonstration plot. Apart from receiving direct guidance from Jackson, he felt that the Village School activity has gained his knowledge on vanilla farming.
Read Also: Menginang: Caring the Culture, Empowering the Land of Papua
Warlef Village residents have known about vanilla plants since 7 years ago. The community has formed a vanilla farmer group and has received support from the government for vanilla seeds and production facilities. However, the community did not receive training on vanilla cultivation, so most of the plants were not in great condition. They also have no understanding on the price of vanilla in the market so they have no clue on vanilla economic value. Similar to that, residents of Molof Village have only been cultivating vanilla for about 2-5 years and previously they have let the plant grow un-managed and neglected.
STS is a non-formal school, initiated by the EcoNusa Foundation. STS aims to gain the capacity of village youths to become resilient in managing their land and the potential commodities, as well as to provide sustainable economic benefits without destroying forests, and ecosystems. As part of the village development program, a Village Schools activities conducted after STS, where the cadres participated on STS can share their knowledge to the community.
Editor: Nur Alfiyah